The Beer
All you farmers out there are going to be happy. Today I'll be test-driving Beau's Lug-Tread. Tractors seem to be the theme with this beer. For you city-folk, a lug-tread is the distinctive tread pattern of tractor tires. You see the connection between tractors and beer, right? Of course you do.


According to the label, Beau's Lug-Tread is a Lagered Ale. I am picturing farmers all "lagered up" joy-riding tractors around in corn fields. Yee-haw! Just stay off the roads, you rednecks!
I sense we are finally getting into some real beer now.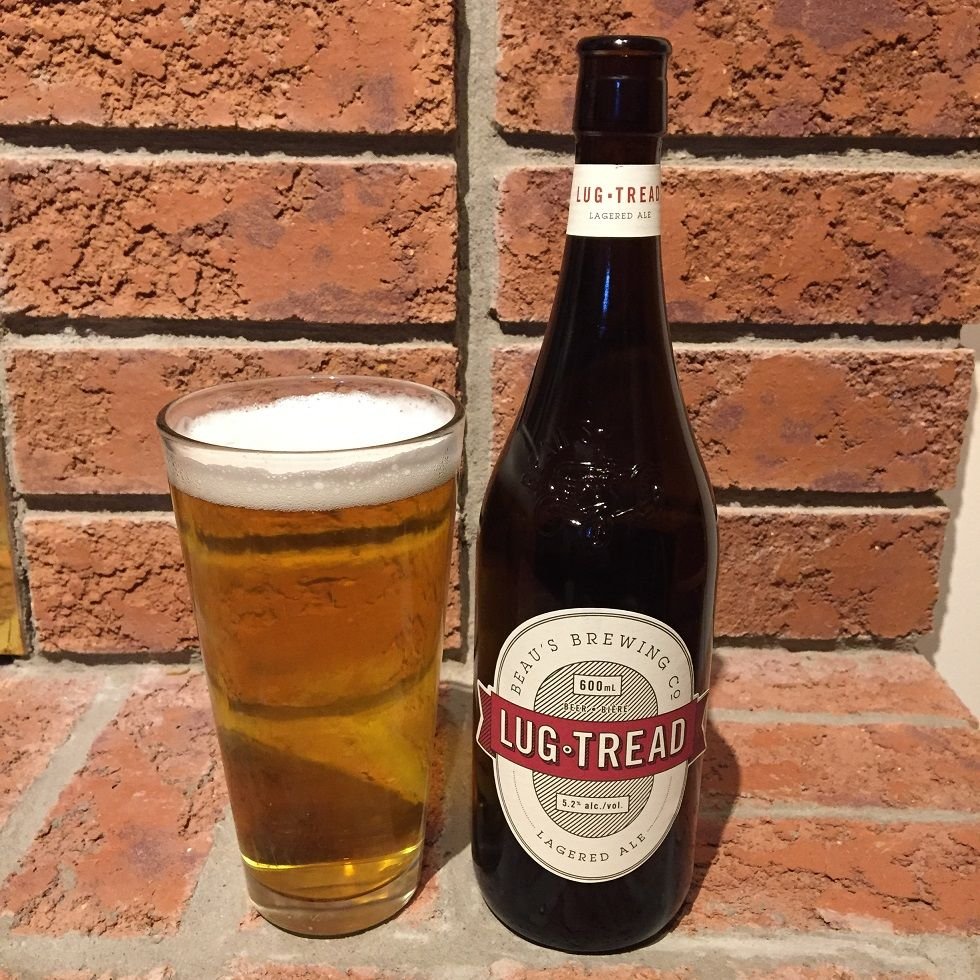 ---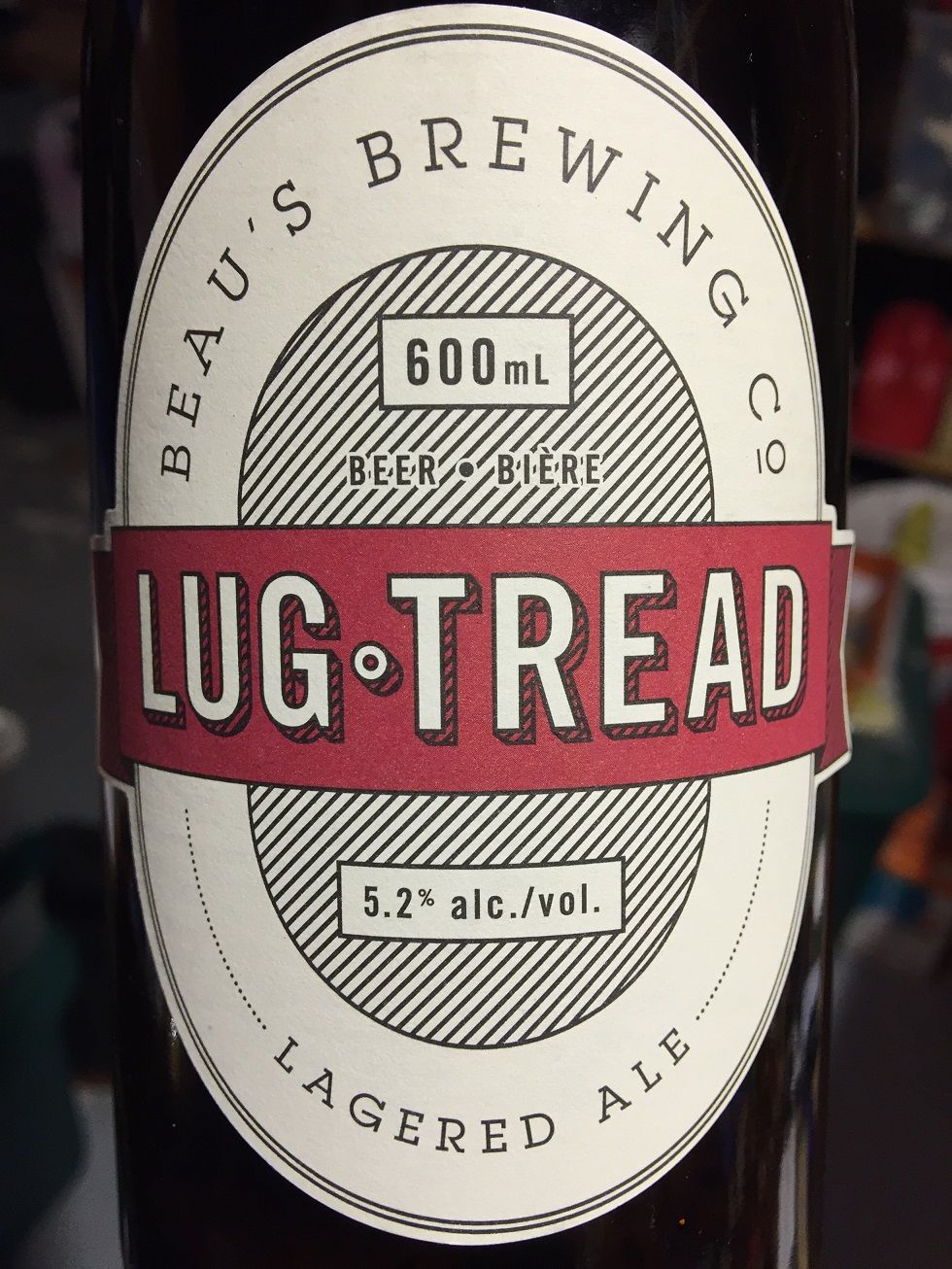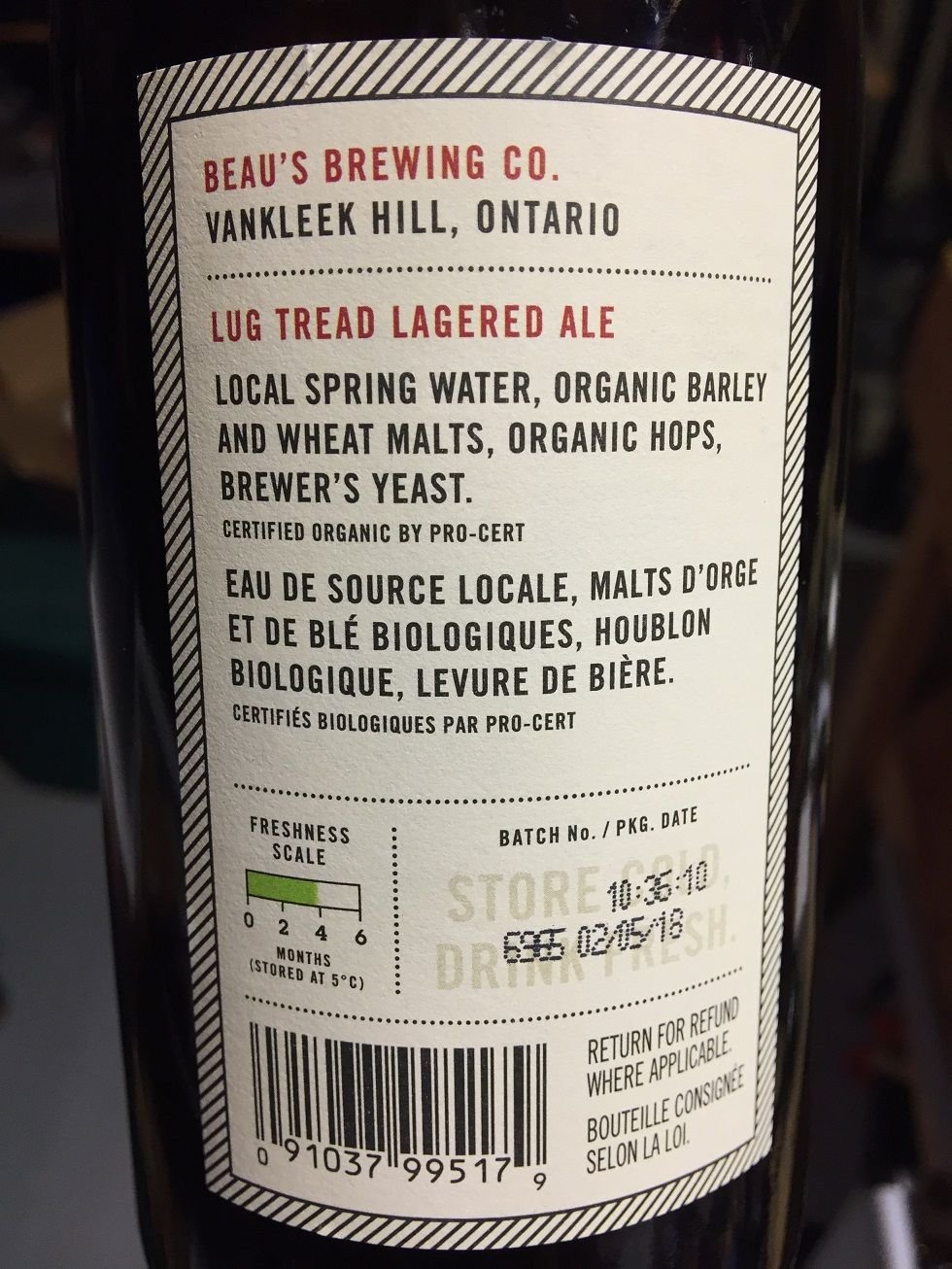 ---
For bitterness, Beau's Lug-Tread comes in at 21 IBUs (International Bitterness Units). That's a bit low for my liking. However, I'm going to pretend I didn't see that because I like tractors so much.
ABV (alcohol by volume) is 5.2%. That's just a tad above my preferred range (4-5%). I'm thinking once I'm on the tractor with a couple of Lug-Treads into me and enjoying the stench of freshly spreaded manure, I'm not going too care much.
Look at the size of the bottle! 600 ml. That's just a bit larger than a pint -- a real Imperial pint that is, not a sissy-sized American pint. Beauty!
---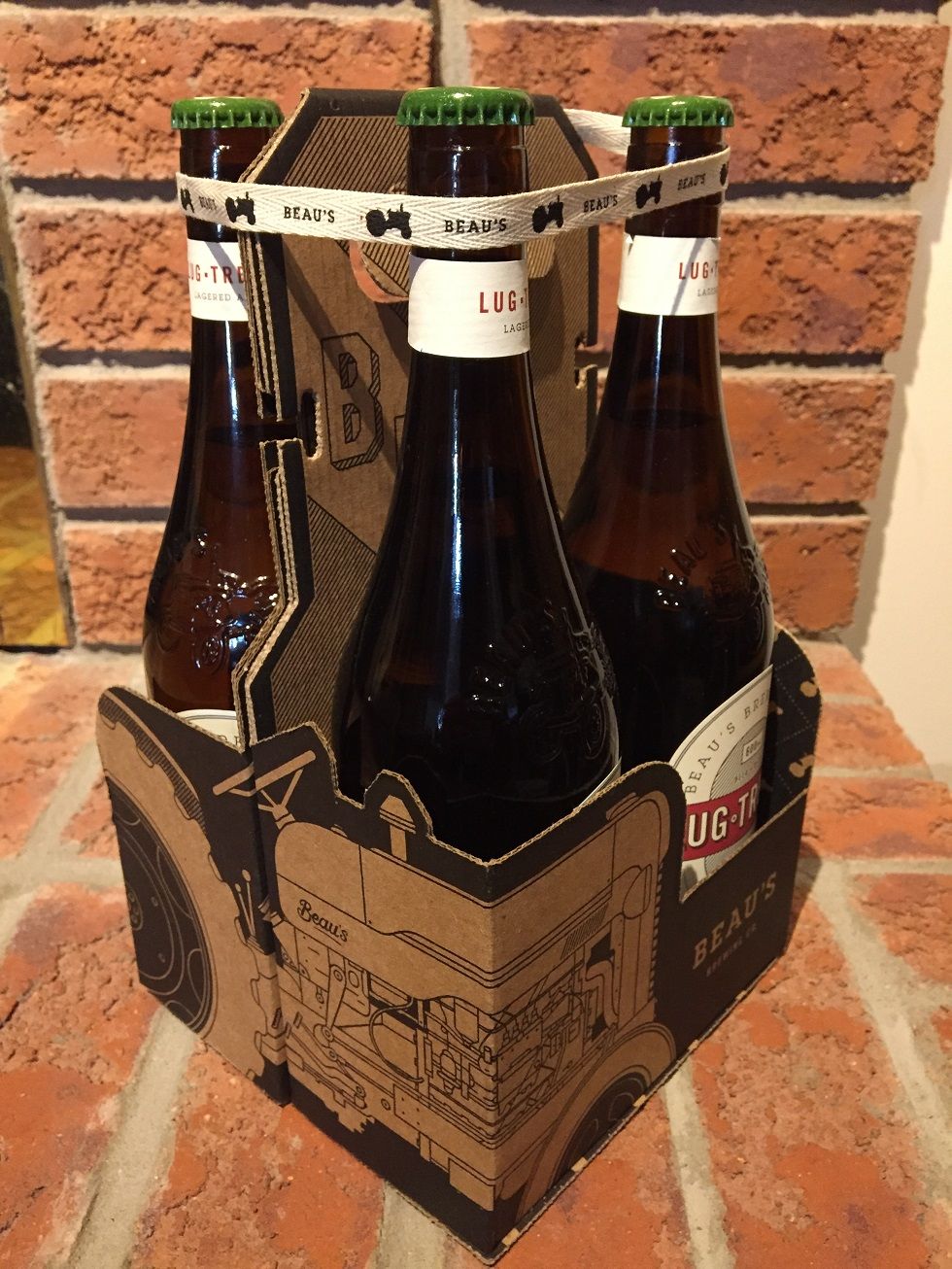 This beer comes in cases of 4. A farmer can safely carry 9 or 10 of these. City-dwellers should only carry two at a time to avoid injuring your delicate girly hands.
I am loving the packaging. Surprise surprise! It's a tractor theme. Tractors on the cardboard and tractors on the shoelace that wraps around the top of the bottles. That's right, it's a shoelace ... with tractors on it. Awesome.
---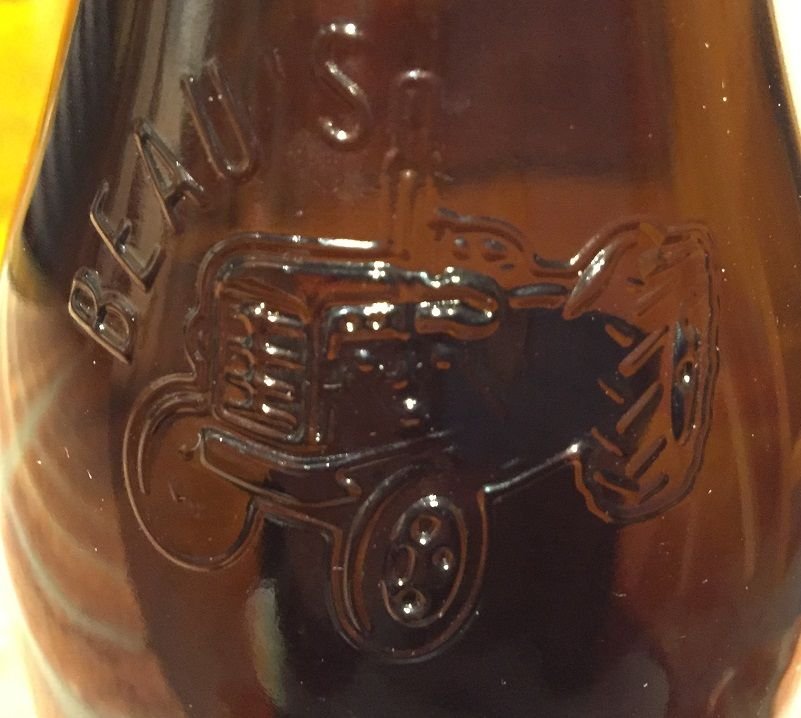 On the neck of each bottle of Beau's Lug-Tread is a handcrafted image of -- you guessed it -- a tractor. Amazing.
I choose to believe that each bottle is individually handcrafted by a skilled glass artisan. This may not be true, but once you have a few Lug-Treads into you, you'll be a believer too.
---
Beau's Lug-Tread is brewed by Beau's Brewing Company in Vankleek, Ontario. This is what their web site says about Beau's Lug-Tread:
"A hybrid style, Lug-Tread is top-fermented (like an ale) and then cold-aged (like a lager), giving it light ale notes complemented by a lager-like crispness."
Also,
"The tracks left in the mud from a small tractor's Lug Tread tell the tale of honest hard work and close family ties."
---
The Verdict
I like tractors.
10 out of 10.
---
Rules
You have to try a new beer every day, for 7 days.
The beer must be something you have never tasted before.
You must put a photo of the beer and write a few words about it.
Nominate someone every day.
If you are a social outcast with no friends to invite you just join the fun. You have every excuse to drink.
Use the tag "#sevendaybeerchallenge" as one of your five tags.
---
Credit
Thank You @trumpman for starting this challenge. You da man!
Thank You @churchboy for nominating me. I want to go to your church!
My Day 5 nominee for this challenge is @someguy123. I don't know much about @someguy123 except that he is one of the witnesses I have semi-randomly chosen to vote for. I choose to believe he likes tractors. I like his style.
Need more info on the Beau's Lug-Tread? Check out Beau's full beer lineup here:
https://beaus.ca/beers/
(Note: The thumbnail for this post was gleaned from the above site. Hopefully, that is acceptable for a review-type post such as this.)
---
Cheers!
@opaulo ... hic