The Beer
Day 6. It has been fun, but I'd be lying if I pretended this challenge has not turned into drudgery. When it's over, I'm going to celebrate by having a beer and NOT writing a post.
Today's beer is Lake Effect IPA. If you live in Michigan, Western New York, Northern Ohio, Northern Pennsylvania, or Southern Ontario then no explanation is required. For everyone else, read on. "Lake Effect" snow occurs when a cold air mass moves across a large body of relatively warm fresh water, in this case, one of the Great Lakes. This produces large quantities of snow typically on the leeward (southeast) side of the Great Lakes. Often, this snowfall occurs with little warning and the amount of precipitation is difficult to predict. Great Lakes Brewery has seen fit to brew an IPA and name it after this phenomenon.
Cool beans.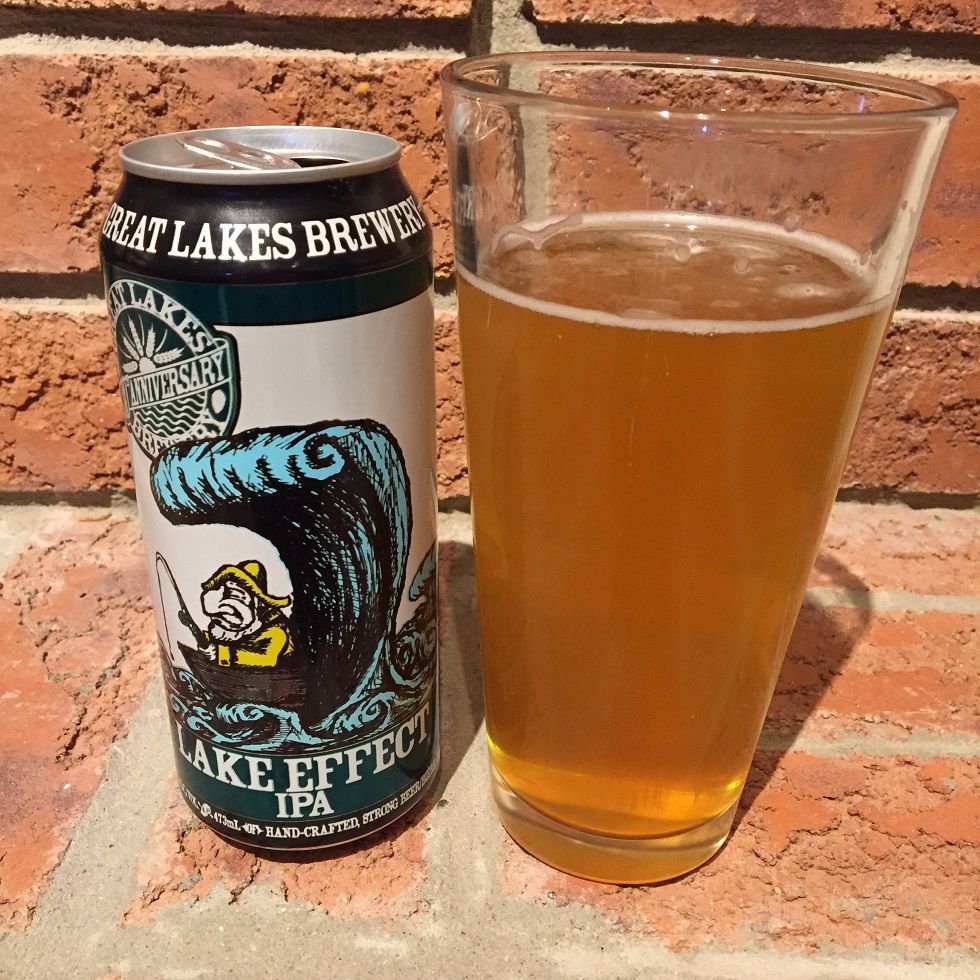 ---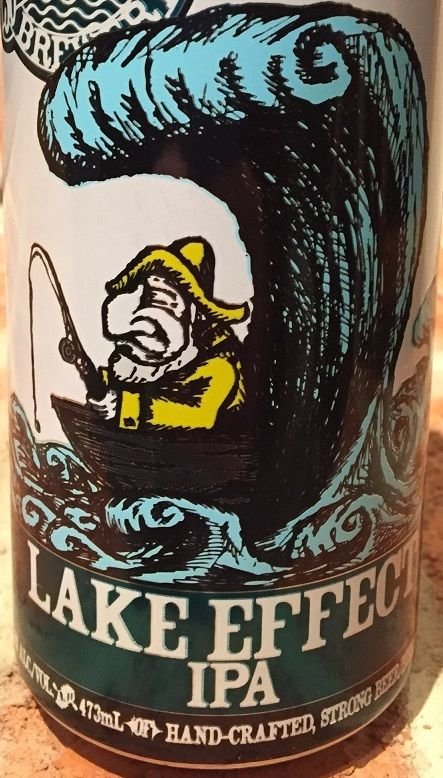 Dig the dude sitting in the boat on Lake Erie fishing. A huge wave is about to swamp him. Let's be clear ... this guy is an American. He's from Buffalo. Check out the honker on him. Everyone from Buffalo looks like that. At least he's got a raincoat on.
What does this have to do with beer? Nothing, but it's great filler when you're tired and wishing the Seven Day Beer Challenge was over.
(BTW, as a person from Southern Ontario, I am obliged to take jabs at Buffalonians and Americans in general. It's all in fun. Don't be offended. Take it in the spirit intended. Then hit me hard in the comments.)
---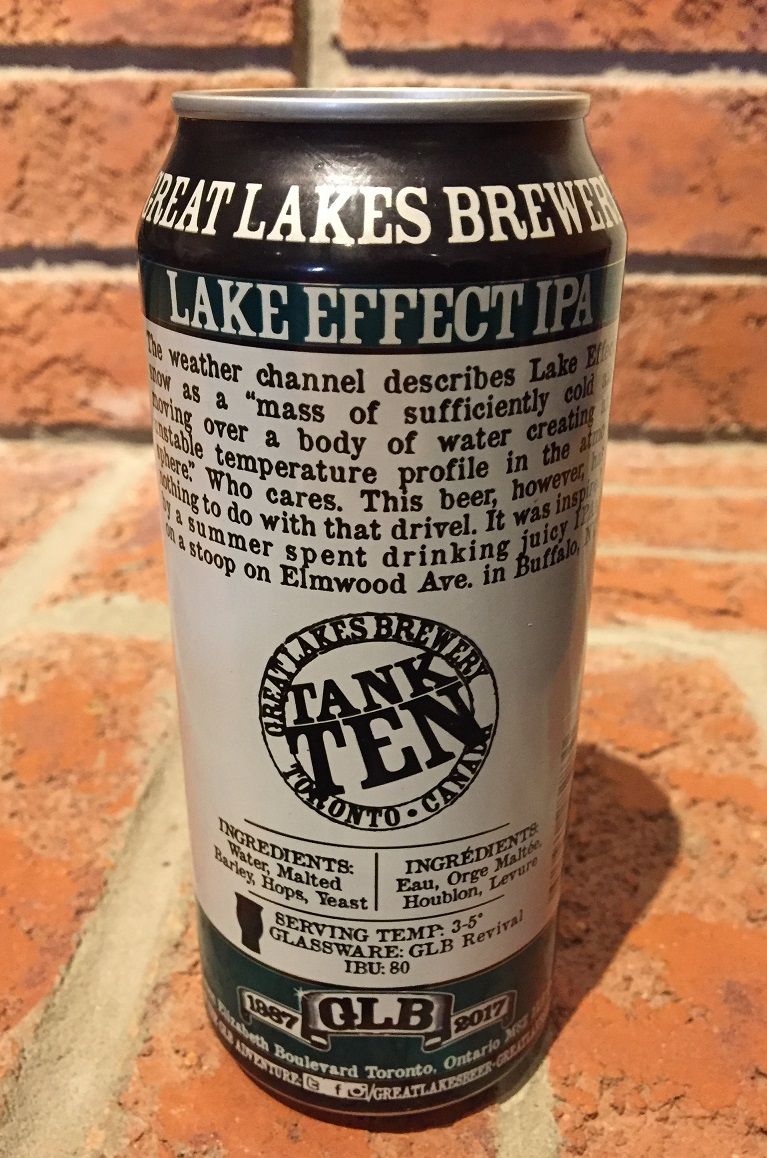 The weather channel describes Lake Effect Snow as a "mass of sufficiently cold air moving over a body of water creating an unstable temperature profile in the atmosphere." Who cares. This beer, however, has nothing to do with that drivel. It was inspired by a summer spent drinking juicy IPAs on a stoop on Elmwood Ave. in Buffalo NY."
So there you have it.
---
Please refrigerate. Roland Baggetts says, "Splice this mainbrace fresh, matey!"
That's Buffalo talk. Don't even try to make sense of it.

---
The Verdict
This beer is sold in sissy-sized American pint cans (473 ml). Don't get me started. Read my previous posts for mini-rants on this subject.
Lake Effect IPA has an IBU value of 80 (wow!) and ABV of 7% (wow!). I like bitter beer, but generally do not like ABV above 5%. However, somehow this combination works. I kidd you not ... this is one good beer. I will definitely buy it again.
9 out of 10.
PS. I'll be very disappointed if I don't get some heated comments from offended Buffalonians. Bring it.
---
Rules
You have to try a new beer every day, for 7 days.
The beer must be something you have never tasted before.
You must put a photo of the beer and write a few words about it.
Nominate someone every day.
If you are a social outcast with no friends to invite you just join the fun. You have every excuse to drink.
Use the tag "#sevendaybeerchallenge" as one of your five tags.
---
Credit
Thank You @trumpman for starting this challenge. You da man!
Thank You @churchboy for nominating me. I want to go to your church!
My Day 6 nominee for this challenge is @aggroed. I don't know much about @aggroed except that he is one of the witnesses I have semi-randomly chosen to vote for. I choose to believe he loves beer. I like his style.
Need more info on the Lake Effect IPA? Check out Great Lakes Brewery's full beer lineup here:
http://www.greatlakesbeer.com/beers/
Seriously, check out the above link. Their beer lineup is fantastic. You'll be entertained -- trust me.
(Note: The thumbnail for this post was gleaned from the above site. Hopefully, that is acceptable for a review-type post such as this.)
---
Cheers!
@opaulo ... hic