Socrati asked, "I need it in your own words Roberto - what were your feelings when you saw him. Did you feel he is evil?"
"I think not. It was as if I had met a very stern grandfather of mine."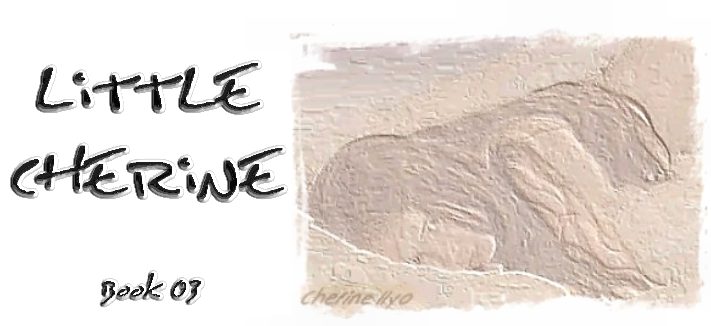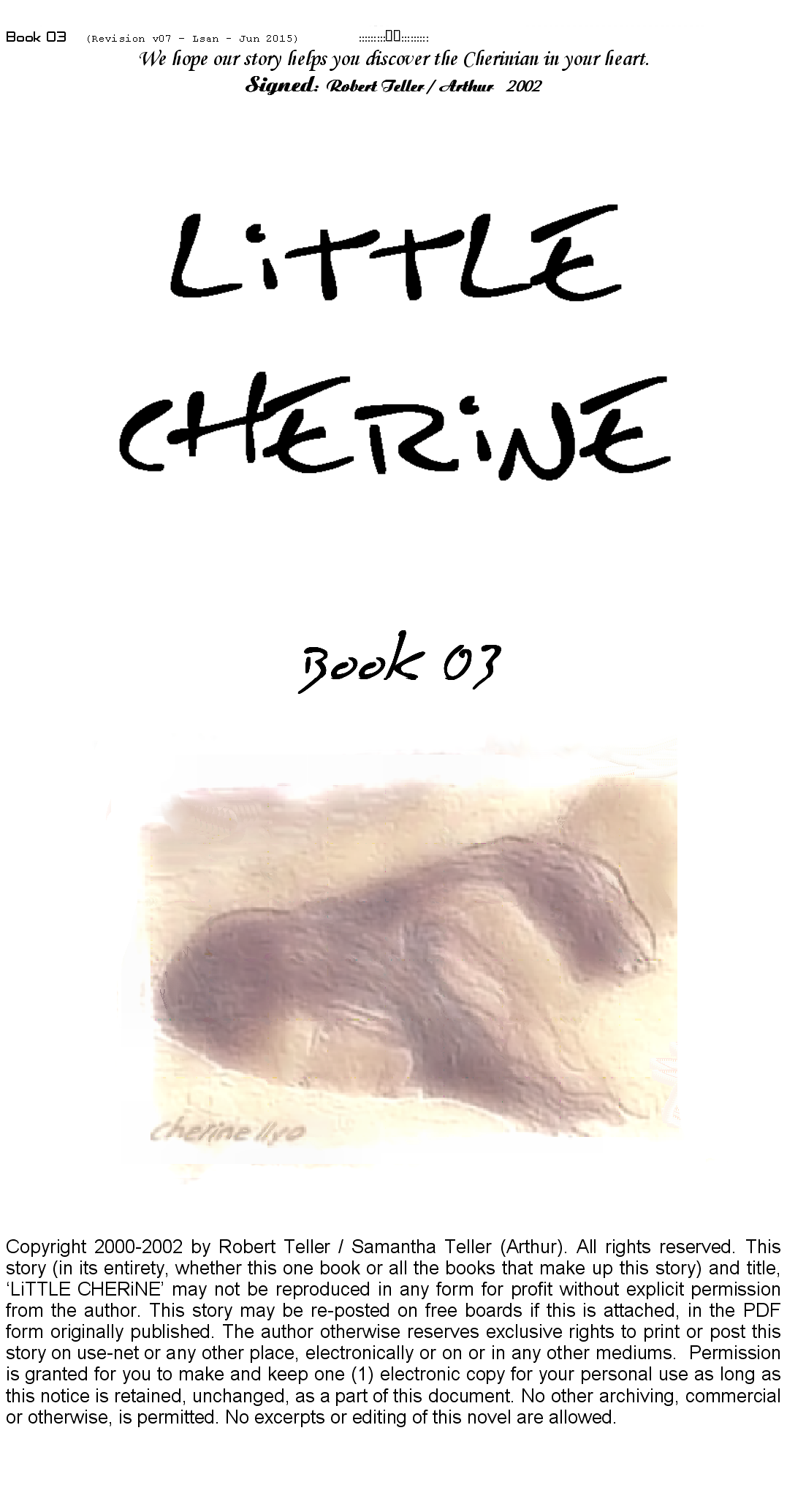 Previous Steemit Post 087
Previous PALNet Post 087
1676
Tasso, said, "Then he would not ask you to do anything that would harm us."
Eddie insisted, "All presumptions Tasso, I still insist we plan for this. Robert, you do not need to worry about providing for your family, or even any Cherinians who need help, between Alki, Elia and myself we can see to that. The matter of your protector is the most important - unless he intends forcing the protector to leave with you."
"No! I will not agree to that!"
Gently Themi asked, "You feel your agreement will be important to him?"
"It has to be. If he intends me to learn from this, why would he risk my loved ones?"
"Perhaps…" Themi stopped, thinking. "Perhaps he is so far removed from what we think of as humanity that he only sees the long term benefits and is not interested in individuals."
"Then he would be anathema to me. I would not co-operate with such a being."
"Whatever his powers?"
"Yes Keith. Whatever."
I sank deep into myself; I sank deep and saw that I was still at the surface. I let myself continue to depths I had never seen before and was aware of shadows and lights, suns blazing as I quickly sank past them, of spaces where our darkness would be light. Still I sank, till I feared there would be no end to it. Suddenly it felt as if I exploded and was scattered over the whole Universe, suns and galaxies but motes, cells of my existence.
I waited to see why I was here and time stood still so that no time passed and millions of years passed and nothing came, no enlightenment, no new understanding to help me. With an effort of will I called to all my parts, gathered and thrust upwards, returning to what we call reality. The return was slow, in excruciating slow-motion. The path I chose back was not the one I had already taken and at one point I saw myself passing through the centre of a galaxy, light bending inwards into a massive black hole through which I was passing.
1677
As I came back and opened my eyes I saw a room of terrified and grieving people. I felt Cherine and my girls falling apart, dying. They sensed me and returned to their bodies. I looked down and saw I had no body. With a thought filled with anger I forced my body back into existence.
None spoke, even Cherine cowed into silence.
"What happened?"
Only Eddie was able to answer me. "You do not know?"
"I meditated, I went to depths I'd never reached for before and returned. I saw my body was gone and forced it to come back. That is the sum of my knowledge Eddie."
"We all felt you going into yourself and kept quiet, thinking you were looking for answers or new powers. Suddenly your body began to glow and with an actinic flash that blinded us your body dissolved, flying apart into atoms. That is how I saw it."
"That must have happened when I reached…wherever it was I reached. Eddie, Themi, have you heard of anything like this before?"
"No."
I turned on Cherine and I was blazing with my anger. "Still you do not trust me!! You were taking them all with you to the void, how dare you give up on me - I would never give up on you!!!"
"I did not do it deliberately Robert," she was crying, sobbing, "I just felt myself dissolving as you stopped existing."
"Then you fight it damn you!! You never give up on me again - you hear me? Whatever happens, however I am attacked, I will always return to you. If you have to wait a hundred years then you do so, but you wait!! Promise on our love!"
Dommi put her arm around Cherine. "Calm down Roberto - please. You do not know..."
"I know! And I still demand, Cherine will not let me down again. Cherine, you let yourself die and they follow you, do you know what will happen? I refuse to create you new bodies, I will not bear the thought of these bodies dead - not again!! I will twist time, matter, I will fight whatever laws there are and bring you all back in these bodies. If I do that I might cause tremendous strain that could result in our Universe shattering. I do not care, I will do it if you force me to."
Keith fearfully asked, "You found new powers Robert?"
"Powers? There are no limits to the human mind." A ball of space appeared above their heads, within it were a red sun with planets in orbit. "If you could put your hand through the shield Keith it would be in a vacuum. If it came close to the sun it would melt your bones. That is a solar system, twisted in time and space to fit here. Is that power Keith? I cannot take a child's tear and return it to where it came from, so what power have I?"
"And you still maintain this old man is more powerful than you!" Nicko whispered in awe.
"His power is knowledge Nicko. Themi can you see that his power is more valid than mine?"
"For a person like you…yes, you are no brute that would hammer his way through with force."
"What are you then Robert!?" Eric, father of my Cherine asked.
"When you see a tear fall, you see the silver liquid and know there is some pain. I am that pain and the negation of that pain." I reached out with my hand and caught a tear that fell from nowhere and closed my fist. I opened my hand again and showed him an empty hand. "That is what lives in my heart."
"Show daddy what else you are."
I smiled at her and a golden mote of love danced in the air. I opened my hand and it came to rest on my palm. I closed my hand to a fist and opened it again and the mote was gone, but I began to shine with a golden glow.
1678
"You are love." Cherine stated softly. I only stared at her and she saw herself within me and her face became a mask of rapture and then an adoration which I accepted though it humbled me.
"Return home. I will speak to Rob. There will be no more fear, only understanding that I will do as I see is best for all of you."
It was meant as a reassurance, but instead it made them fear again, but they all left.
"After all that I think I deserve a cup of coffee and a cigarette." I grinned at Claudia. "Think our daughter would object?"
She smiled back. "No. I'll bring it."
The girls began to giggle and Eric came to with a start. "What is funny?"
"Oh daddy! Robert was being crazy again."
"Crazy? How?"
"He did that just to make them feel safe. He is crazy, they will know it was a show, but they will still love him for it and feel happier."
"A show! That thing is a show!!"
"Sorry, I forgot about it - I actually think it looks quite pretty, a nice decoration for our home." I made it disappear.
"You mean it was only an illusion?"
Rosie replied, "Granddad, he could not make an illusion for Cherinians. It was for real."
He was surprised when Aganthi went to him, sat on his lap and put her arms around him. She murmured, "I told you so!"
That brought a gentle grin to his face. "I guess you did little princess."
I know 'pro-lifers' will not agree. We could all feel it when the conception 'took' and remained aware of it growing, evolving. However, this was an energy, a force of life, it did not have a soul yet. I mention this because it occurred to me that I would probably not be here to feel it when she does arrive. I might even not be here when she is born.
That night I made love to many of my loves, but it was Claudia I drew to me for sleep. Her happiness flowed from her into me the whole time of our sleep.
The next day we took Eric to the void, introduced him to Adam and Jo and then went for a feast to Meli's world. It was obvious that Eric and Daniel hit it off, fast becoming friends. We could all tell that something was on the mind of Daniel and his people, but nothing was said to us as we ate and drank and talked a lot of nonsense.
Once we were done eating, a couple got up and approached my end of the table.
"Lord, would it please you to have our daughter dance for you?"
I smiled gently, "You look too young to have a daughter old enough to dance. I would be honoured."
I expected the kind of thing we tend to see on Earth, foolish parents who foist the childish things their children do on friends, but from the moment this little girl appeared we all fell silent.
The piece was not dramatic nor was it complex, it was suited to the age of the child, but her movements, ah, they spoke of a magic of elegance, depth of understanding of the meaning of each tiny movement, they spoke of feeling that flowed as easy to see as the golden circle of love Cherine created.
When the dance ended I stood up and the girl waited nervously as I walked over to her. I took her little hand, kissed it, bowing to her.
1679
"Yours will be a talent that makes this world richer and gives happiness to all who see you." She blushed furiously and I saw that she is indeed beautiful, with an elfin look to her. She looked so fragile that even my touch of her hand had been as gentle as I could make it. She curtsied and I let her go, knowing she would run off, probably giggle once she was out of sight. I returned to my seat and was surprised to see her still standing there.
Daniel stood up. "Lord, I speak for Gillianth, her parents and all of our clan. I speak with great fear that you may be insulted by our presumption, but our hearts demand that we ask."
"Whatever comes from the heart is never presumptuous nor insulting. Speak friend Daniel."
"Gillianth has viewed you with favour and we ask that you ally yourself with our people by accepting her as your bride. She is happy to remain here and wait for the moments that you can spare. The clan have decided that if this be acceptable to you we will all work to create a home for Gillianth deserving of a princess." He stood rigid, his face pale, waiting while Gillianth shyly ducked her head when she felt the eyes of all on her. She immediately lifted it again and her eyes faced mine with all the courage she had. I knew a look or word of refusal and she would run to hide in pain and shame.
I got up again and approaching her I knelt so that my face would be level with hers.
"You have great beauty and talent. You could have your pick of the best man here. Why do you chose me? I would not bring much joy to your life Gilli. Your life would pass you by in days and months of loneliness, my visits would always be too short to fill your heart."
"Lord." Her voice was low and husky for a child of her age, with a strange enchanting rasp to it. "I do not know why my heart asked me to belong to you."
"May I?"
She understood immediately. "It is yours Lord, do as you wish." God she stood and spoke with such dignity it tore at my heart.
I expanded my awareness till I flowed into her mind. I feared that I would find she had done this because of vanity, wanting to be known as the wife of one they think of as their prince. All it needed was one look, but I ended staying far longer, entranced by the beauty I saw. She was as pure as the waters that run in the streams on Meli's world and, apart from her love for dance, music, the nature of her world, I found nothing else filled her at this moment other than a soft patterning of idealised love for myself. There was fear that I would reject her, but also a strange confidence that I would not because she loves me so wholeheartedly.
"Just as the world of Meli only has beauty and love, so is your heart my little Gilli." I stood up.
"Daniel, if I were to accept, it would be on conditions."
"Lord?"
"The first would be that you all stop calling me lord. The second is more difficult. You are not aware yet, that in a few days I face the unknown. I may be taken away, away from all those I love. If that happens, I do not know for how long it will be. It could be hours or it may be many years." I saw the question in his eyes. "Yes, there is a force, a man, more powerful than I. He gave me warning that he is coming to take me away."
I turned to little Gilli. Gently I took her hand, a hand so soft and warm. "Your heart has bestowed the greatest honour possible on me. I cannot agree to bind you to me now, but I give a promise. You may wait for me up to one year. No longer than that.
Soon as I am able to return I will - and I will spend time here with you, for you also to grow to know me as a man, not some…imaginary prince. Gilli, it is easier to love someone who is a stranger, who only shows the good side of his character as all decent visitors should.
Should you then still feel the same way, I will show you how to reach into my heart to look there. If you are satisfied that I truly love you too and you still want me, I will kneel before you and ask your hand in marriage. Do you agree?"
"I'm not sure about the year - how can I teach my heart what a year is? If you return and there is love in your heart, we will marry and you must not ask for what is yours already."
1680
What eyes! As bright as the leaves of the forest, long black eyelashes and hair that passed her pert but slim hips in dark mahogany waves. I had not seen her before and wondered how could this little sprite have seen me without me noticing her rare beauty. I smiled at the beauty and precision of her words and felt my heart touched with a ray of sunlight.
"Daniel, are you sure she should marry me? Lady Meli but calls me a prince, whereas Gillianth has the dignity and bearing of a queen."
"She will be our queen then." He replied with a smile and pride in his bearing.
Next Steemit Post 089
Next PALNet Post 089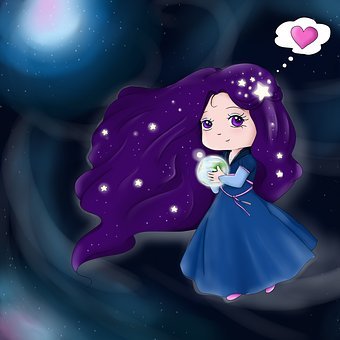 Gillianth
I hope you enjoy reading this story of fantasy, adventure and love - and should some of it be true for our reality, I hope you will love our Cherine.
Αλέξανδρος Ζήνον Ευσταθίου

(Alexander Zenon Eustace)
23rd October, 2019
* posted : 23rd October, 2019
If you wish to read from an earlier book, from Book 01 to Book 04, use this link button to open the LC Book Index: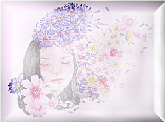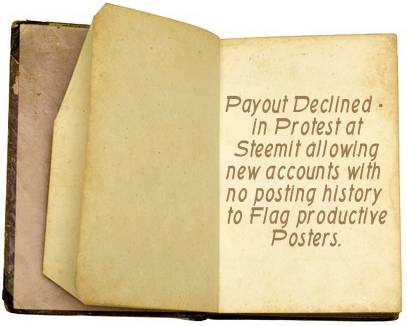 If you wish to use image, r/click and copy link
If you agree with my protest, why not make it a habit of upvoting all who have set their post to "Payout Declined"
(if you do not see they plagiarised or are running a scam)
The bigger your vote the better, though even a zero value vote shows you support them