Oh lordie this song means a lot to me.
There have been times I couldn't get through it without tearing up.🥺But today I pulled it together and got through it without bawling.🤗
Perhaps people can relate but I lost my parents at quite a young age. In my case it left me with unanswered questions and unresolved issues that couldn't be resolved the way you would when the other person is still alive. So this song, to me, means forgiving yourself and forgiving the other and finding peace in the thought that they did the best they could with whatever life gave them at the time.
Also: no more glasses since I got my eyes corrected. Vision is still not at 100% but it's getting close.
Finally got to wear make-up again this week.🥳
Video created with the Smule app
Comments are always appreciated. 😃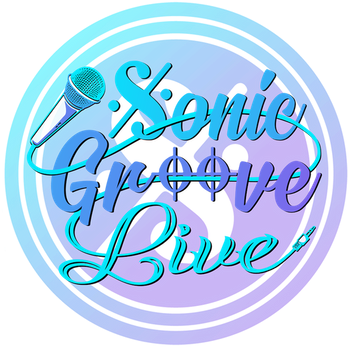 Lyrics
Hurt
Christina Aguilera
Seems like it was yesterday when I saw your face
You told me how proud you were, but I walked away
If only I knew what I know today
Ooh, ooh
I would hold you in my arms
I would take the pain away
Thank you for all you've done
Forgive all your mistakes
There's nothing I wouldn't do
To hear your voice again
Sometimes I wanna call you
But I know you won't be there
Ohh I'm sorry for blaming you
For everything I just couldn't do
And I've hurt myself by hurting you
Some days I feel broke inside but I won't admit
Sometimes I just wanna hide 'cause it's you I miss
And it's so hard to say goodbye
When it comes to this
Would you tell me I was wrong?
Would you help understand?
Are you looking down upon me?
Are you proud of who I am?
There's nothing I wouldn't do
To have just one more chance
To look into your eyes
And see you looking back
Ohh I'm sorry for blaming you
For everything I just couldn't do
And I've hurt myself, ohh
If I had just one more day
I would tell you how much that I've missed you
Since you've been away
Ooh, it's dangerous
It's so out of line
To try and turn back time
I'm sorry for blaming you
For everything I just couldn't do
And I've hurt myself by hurting you


How it all got started - Steemit Open Mic Week 88 Cover: Elastic Heart - Sia
Music Video #1 - This Woman's Work
Music Video #2 - The Blowers Daughter
Sonic Groove Live - SGL week 3 Cover: Seven Devils - Florence and the Machine
Music Video #3 - Fly Away Blue - With @paintingangels
Sonic Groove Live -SGL week 4 Cover: Stolen Child - Loreena McKennit