Welcome to week 5 of SGL submissions are now open for the next 48 hrs! Remember we welcome you to record your entries early so you can easily have time to get your post out. The last few weeks have been really amazing and I am truly excited to see what our awesome Groovers have in store for us!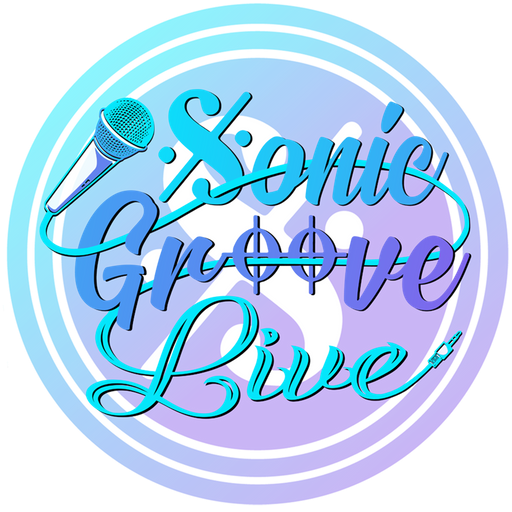 Rules for entering SGL
Submit a post meeting all criteria within the allocated 48 hour window for your entry to be considered a valid entry, all entries submitted before or after this window will automatically be disqualified.
Your post must be titled "Sonic Groove Live", the week number, state whether it is a cover or original and the name/title of the piece.
Your entry post needs to be tagged #sonicgroove and #SGL.
Each valid entry must contain a live recording made specifically for this contest, it must include the live playing of an instrument or vocalist.
Every video entry requires an intro where you state your username, "Sonic Groove Live" week no # and the name of the piece you will be performing.(we must be able to clearly see and hear you especially during this time)
You must have a youtube link included in your entry post.
One entry per person per week.
Each performance that has vocals requires the lyrics to be included in the post.
All types of music are valid.
For more detailed information on the rules and why we have them please feel free to check out our how to enter post!
Tags
So again this week I wanted to mention the tags just so everyone is on the same page, there are only two tags your post must include to be valid entries. However there are several other tags you can feel free to use, but may have some specific requirements to work for those tags.
Tag's required to have a valid entry in SGL:
#sonicgroove - This is so your post shows up on sonicgroove.net
#SGL - This is so we can find your entry and know it is an entry for the contest.
Other tags you can use to earn extra crypto - but are not required to have a valid entry post are:
#palnet
#creativecoin
#tunes
#spaco - only for Spanish
#jahm - only for reggae music
#oc - is for original content

Discord
If you haven't already consider joining the SGL discord server , we will now be using it as a method of announcing open and closing times for the contest. This includes the judges window and early announcement of the weekly winners!
This is not only a place to go to find out when things are happening, it is also a place we want to see start having some things to do there. We will be hosting a variety of mini contests, karaoke nights, games nights, random SONIC giveaways for people actively chatting in rooms.
There is really so much in the works, you really will be missing out if you don't jump in. This is also the perfect place to go so you can ask any questions you may have, talk about entries from the week or even just come along for a hangout. This is your community, its up to you to get involved and to help make it all it can be. Yes we're even open to suggestions, so please drop by say hi and see what happening!
Sponsors
Before you go and wow us with your music, I wanted to also mention our amazing sponsors. The people that make SGL possible each and every week, @ausbitbank, @sonicgroove, @creativecoin and @helpie. They are the reasons we are able to host this contest each week, they are responsible for all the prizes the winners and Communities Choice winners get.
So if you have any witness votes available please consider supporting the witnesses that are our sponsors, @ausbitbank and @helpie are both witness sponsors and if you have any spare votes for witnesses we would all greatly appreciate it if you would consider supporting them, so they can continue to support you!
Don't forget entries for week 5 are now Open!