We did it ! Thanks to @oracle-d, it's now possible to register on #share2steem and get an instant account ! Everyone can now easily monetize his social media accounts ! #steemit #steem #delegation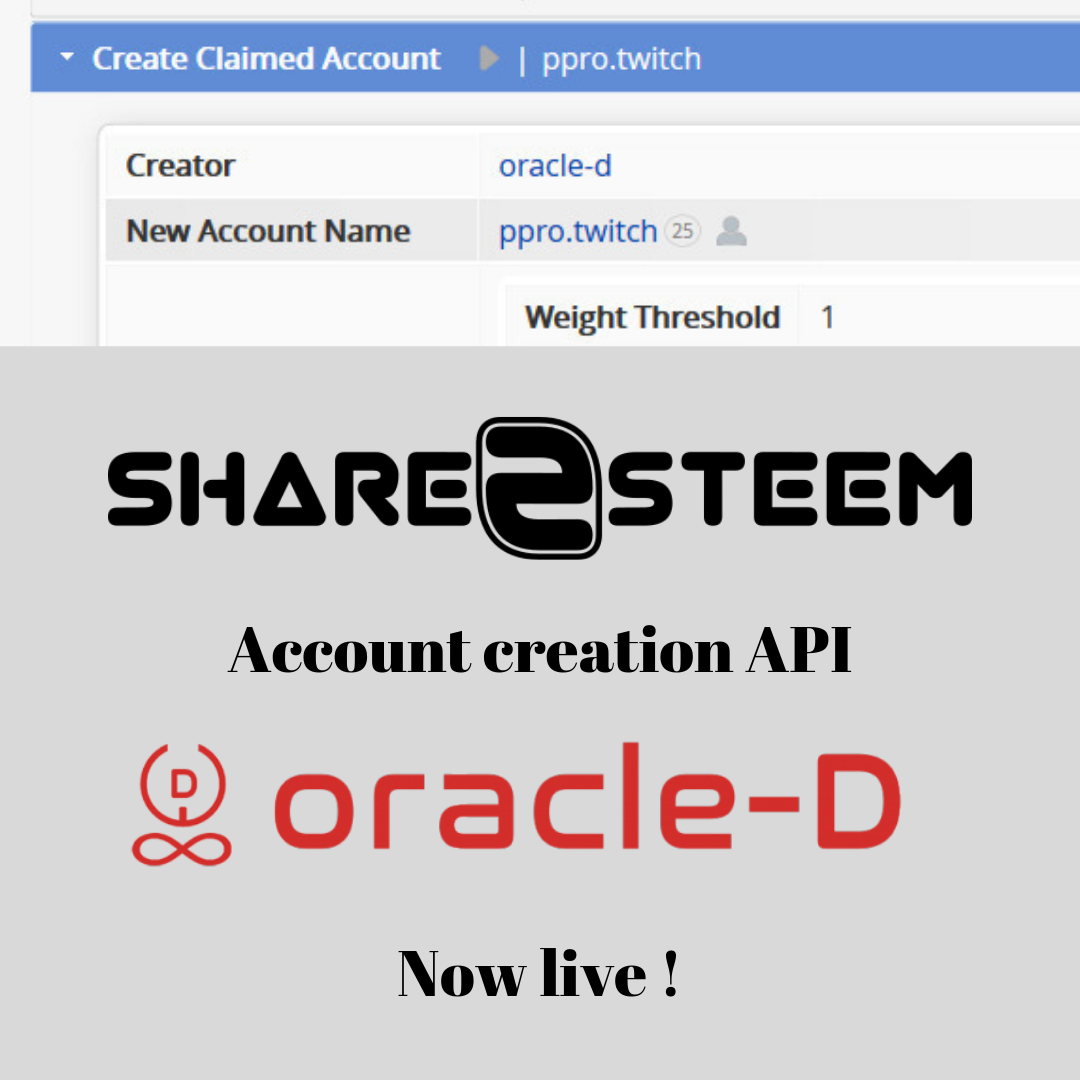 Posted from Twitter via Share2Steem

Want to delegate ?
Delegators get up to 25% APR ! But also a bonus in the Leaderboard, implying bigger daily upvotes by @share2steem and the Curation Trails.
Want to delegate more (or less) ? Just copy and paste the link below, taking care to change the amout of SP you want to delegate at the end of the URL :
https://steemconnect.com/sign/delegateVestingShares?delegator=&delegatee=share2steem&vesting_shares=youramounthere%20SP
Or go to https://share2steem.com and use the delegation tool on the front page !

Useful Links
Guide To Setup Share2Steem with Instagram by @AaronLeang
Guide To Setup Share2Steem with Twitter by @AaronLeang


If you have any questions, suggestions, or simply want to encourage us, feel free to come to Discord !




Let's go ! https://share2steem.com