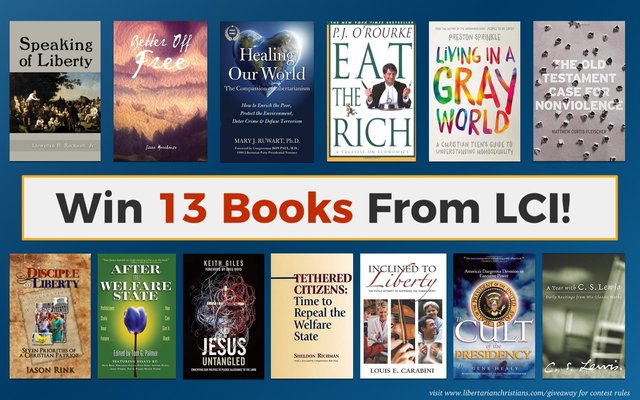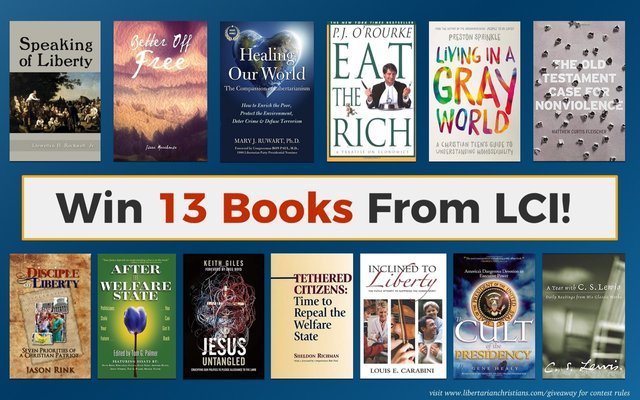 13-Book Bundle Giveaway 3 via @LCIOfficial
Who can pass up a chance to win free books?
April is the month to get a chance to win another book bundle from LCI. We have some fantastic books about Christianity and liberty to give away, and you could be the winner!
This round includes signed copies of Preston Sprinkle's Living in a Gray World, Matthew Curtis Fleischer's OT Case for Nonviolence, Mary Ruwart's Healing our World, and Isaac Morehouse's Better off Free!
You get 1 entry when you sign up for the contest. After you enter, for each new person you get to sign up for our e-mail list through your contest link, you'll get 3 additional entries! The winner will be chosen by random drawing after the contest ends.
External Link : https://libertarianchristians.com/giveaways/book-bundle-giveaway-3/?lucky=644

13-Book Bundle Giveaway 3
This is a giveaway of the following books (winner take all!):
Louis E. Carabini, Inclined to Liberty
Gene Healy, The Cult of the Presidency
C.S. Lewis, A Year with C.S. Lewis
Jason Rink, Disciple of Liberty
Tom G Palmer (Editor), After the Welfare State
Isaac Morehouse, Better Off Free
Lew Rockwell, Speaking of Liberty
Sheldon Richman, Tethered Citizens: Time to Repeal the Welfare State
P.J. O'Rourke, Eat the Rich
Keith Giles, Jesus Untangled
Preston Sprinkle, Living in a Gray World
Matthew Curtis Fleischer, The Old Testament Case for Nonviolence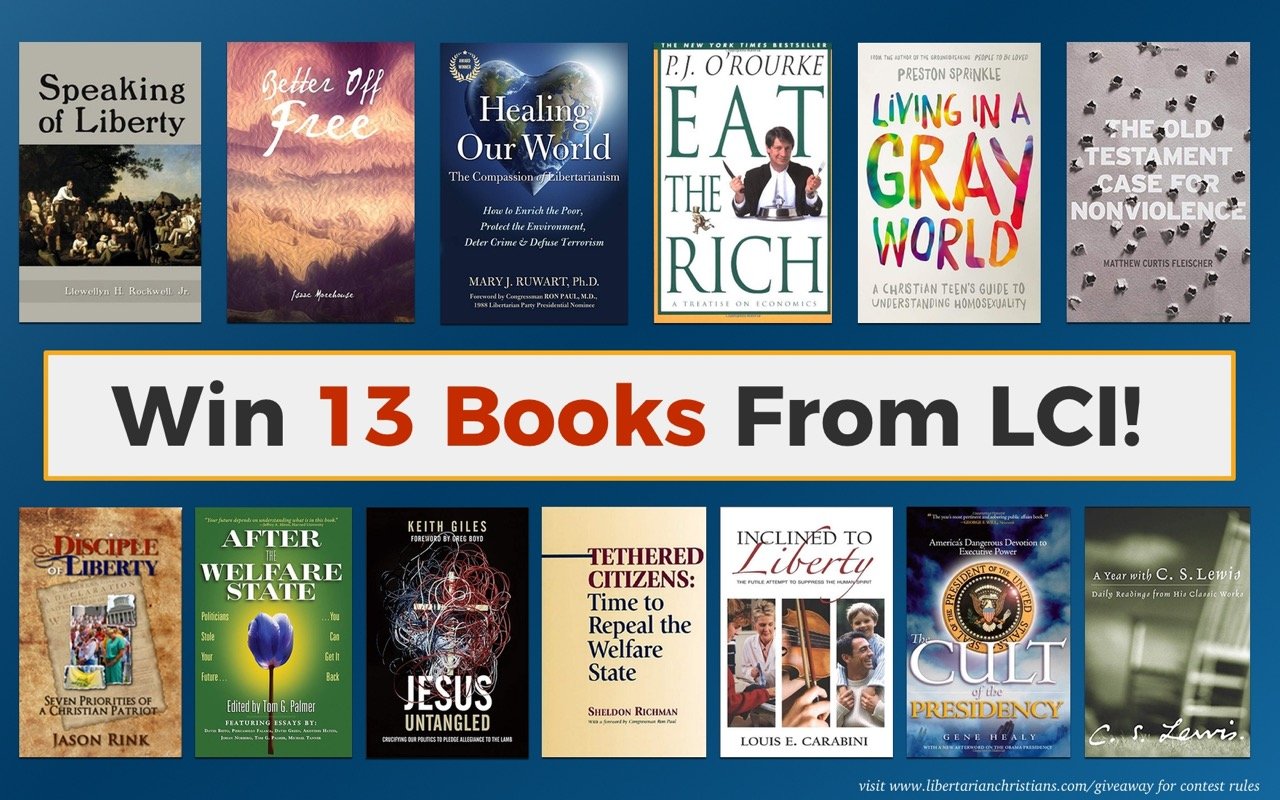 SighManJestah

Posted from Twitter via Share2Steem