I used to get made fun of for my unique look. Instead of going to the orthodontist, I decided to just start spitting that "ot fia". Those fia bars cleared up my skin and juicy mouf...
.
.
Please join me in the call to end bullying... so another lyrical monster can not become nicer than me.
.
.
.
Please visit link in my bio and donate one stream per day. Each stream helps me, @voyceatlas pay for the sacrafice materials we need for the most high spaghetti monster.🍝 -rAMEN .
.
.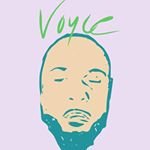 voyceatlas

Posted from Instagram via Share2Steem