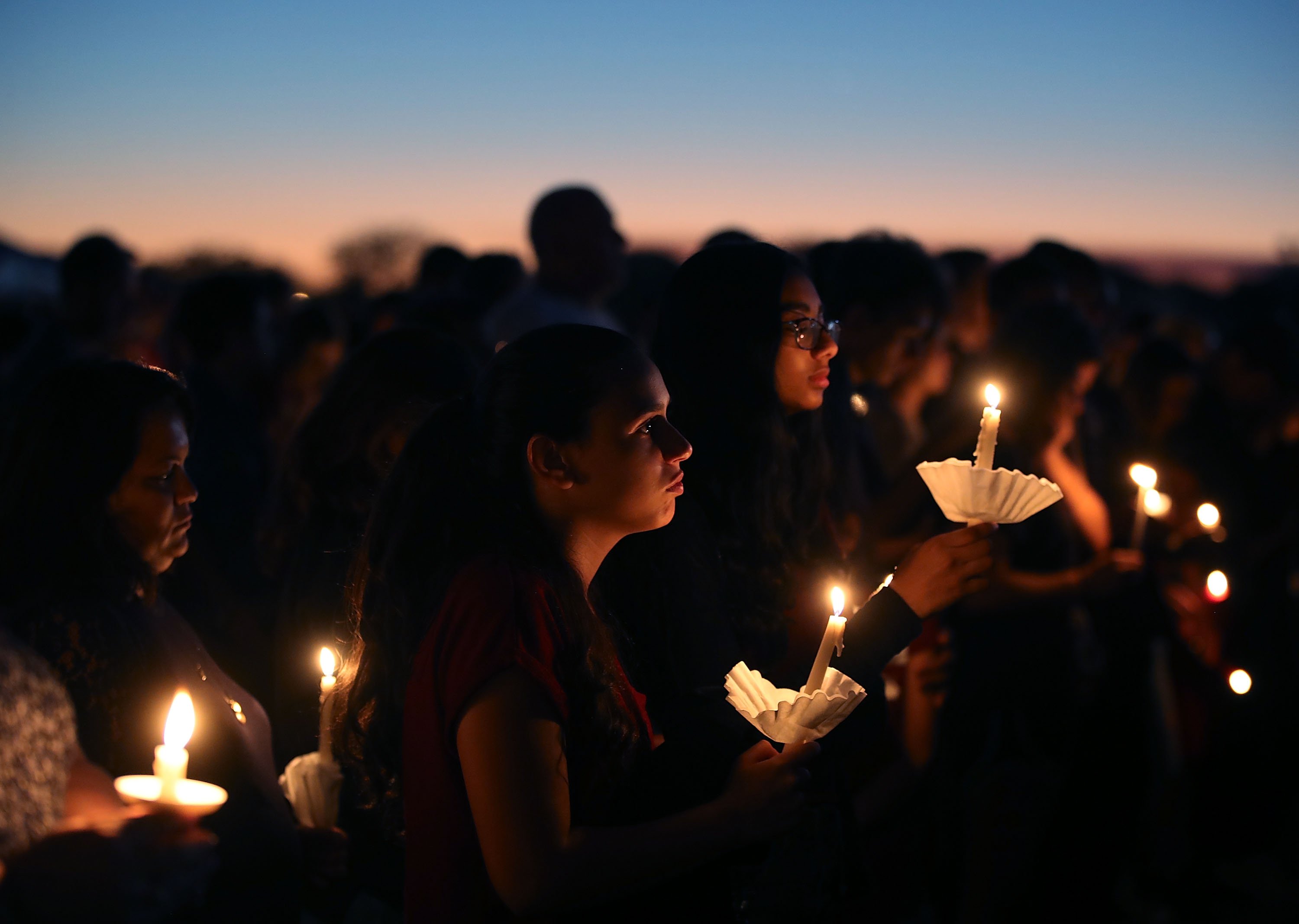 An Open Letter to the United States of Guns
A broken father, with tears streaming down his face
"I sent my daughter to school, she was supposed to be safe"
But on the open fields of Douglas High, we see
Bleeding candles and the empty, fearful eyes of
Students. Teachers. Parents. Friends.
Not knowing the answer to the question
"Will this ever end?"


We blame the legislation, blame the NRA
Hoping to make a change, not just for display
But then we see headlines like
"Trump protestors arrested on Mass Avenue"
Which makes us wonder–
Does Trump really know what mass shootings do?
They rip families apart, shatter the hearts of millions
Yet he still believes we should put guns in the the hands of civilians.


The Second Amendment, GOP's pride
Repeating, the same old rhetoric, with zero respite–
"Guns don't kill people; people do"
But guns make it easier for the people who do.
Don't you think it's funny how
You can't purchase Corona cans when you're 18 but
without much trouble, obtain an AR-15?


To all the politicians out there–save your tweets!
We don't need your thoughts and prayers
We need policies and change instead.
So revise your gun laws, rewrite your history books
Before another school become the next Sandy Hook.
Featured Image Source
---

If this blog post has entertained or benefitted you in one way or another, please follow, upvote, resteem, reply and/or consider buying me a cup of tea.
BTC Wallet - 1B4xDRBYBb8UiFjo6zetXVNegtCUU2af2y
ETH Wallet - 0x84c53fD4CF07C2c183878C7d3261E903cb274765
NANO Wallet - xrb_3nt5ffyhbhgxkjz4aq5nucfnhiuzymr3x96ds3btb1abjyywceyztiucd7r6