There has been allot of new featured companies getting in the middle to try to encourage purchases, mainly directed at online business. BUY NOW PAY LATER - but which is the best?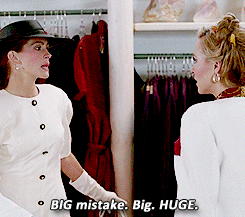 Above image from giphy
Some seemed to be linked to VISA and Master card credit cards etc. In a practical sense you go to a website, pick your purchase and then hit the checkout button. Now instead of just getting VISA, MasterCard or Bitcoin, we have these other buy now, pay later options as well. What do all these options mean?   
For an old school pay with cash guy like me the whole thing is very confusing. The checkout payment options seem to give you a chance to pay in installments, while escaping the fees, yet still getting points, like frequent flyers. 
I'm so confused…. 
As they don't seem to be charging fee's I assume the poor old retailer is having to take a hit, else not sure how these companies are making their money?? I don't own a credit card, never have. However it's been suggested to me by many people that I am stupid and should be exchanging my 'shopping data' for frequent flyer points and other free thing such as travel. It seems everyone is doing it! Pushing aside the 'give up my data' question that none of these people seem to even consider asking , this post is to help me decide which is the best "buy now, pay later" option. From the top three I have come across. 
The Three companies that I am comparing (because I have come across them) are:  

Please understand this is not my financial advice or professional opinion or anything like this - I am confused and trying to research myself here. I am confirming I have no experience with this and just looking to get other people's opinion that I have judged/weighed these groups up fairly.   
Afterpay 
Allows customers to receive the product right away and then make interest free repayments every fortnight over 4 equal instalments. To buy now pay later with Afterpay, you must have a MasterCard or Visa debit/credit card. However, Afterpay generates the majority of its revenue by charging fees to its Merchants/retailers. I believe Afterpay currently earns fees of around 3.7% on merchant sales. I suspect it also generates some selling your data. It charges a late fee - initial $10 late fee, and a further $7 if the payment remains unpaid 7 days after the due date. 
SUMMARY
Huge fee to the merchant – that sux
May give you points from your credit card schemes – seems good if they do 
May sell your data or have hand shake deals behind scene with banks – Err…not sure, guess if your chasing 'points' as cheap as possible you go who cares?
Appear to charge you late fee – I guess that sux, but don't know, as never paid a late fee in my life as always paid with cash saved. 
My score: 2.5/4 
Zip Co 
Provides consumers with interest free loans of loans of up to $1,000. Zip advertises to its merchants that they 'wear all the risk, both credit and fraud, so once the transaction is approved you're guaranteed payment'. This fee is approximately 2-4% of the transaction value made through its platform. It seems to be more like a pre-approved loan they give you with no interest up to $1000. So it's like they buy it for you. Not sure you get points from your credit card though, not seeing this anywhere? May pay a late fee of $5 when you've made no repayments for more than 21 days 
SUMMARY
Huge fee to the merchant – that sux
Appears no points on credit card – that sux
May sell your data – Err…not sure, guess that sux twice as bad if not getting any points.
Appear to charge you late fee 
My score: 2.5/4 
Splitit 
Allows customers to split their repayment into as many as 36 interest-free monthly payments. Customers must have an existing Visa or Mastercard. Splitit generates 100% of its revenue from fees charged to merchants based upon sales made via its Splitit Payment Platform. Unlike all of its competitors I can find, it does not charge its customers any late fees. To me this seems like the best out of all of them, as you get all your frequent flyer points, get your product straight away, pay no interest and don't even get in trouble if you don't pay on time – no fee's at all. Spliit appears to earn fees of around 1.5% from the merchant. Which is much lower than any of the others supporting local Australian business, so I like this. It's what lies under the surface here that concerns me. It seems the merchant holds the risk ultimately if the customer doesn't pay. I'm not sure what this risk looks like? Unfortunately I can't seem to find with an internet search. 
SUMMARY
Fee to the merchant – that sux, but it seems lowest and probably reasonable
Appears to give points on credit card – I guess that's good.
May sell your data – Err…not sure, but they are have chance to do this by nature of being in the middle.
Don't appear to charge late fee – this is good, but not sure how they chase you or does the merchant get stuck doing this or is it the bank. I don't feel so bad if it's the bank that chases them. It appears like they leave it up to the bank and possibly some risk back to the merchant?
My score: 2.8/4 
Has anyone had any experience with these companies? I assume they all profit by selling my consumer information which they now have by being in the middle of my purchases and taking a cut of the sale and charging the retailer. 
However if you had to pick one of these based on. 
a) Gives you the best deal in-terms of no interest, points on your card etc. 
b) Supports the 'online shop' the best. I like to support merchants, so anything that is a win/win or most balanced so all people win is what I like to support.  
If Crypto currency was not an option. Based on my 'likes' above and your personal experiences, which BUY NOW, PAY LATER option would be your main go to when purchasing online? Do you have a favourite and why?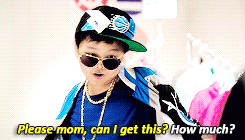 Above image from giphy