With this period of lockdown, I can tame a little more the concept of Communities. I had created StreetArt a few months ago but I hadn't invested much time on it.
It would be interesting to develop it by posting works (murals, graffiti, stickers, wheatpastes...) from all over the world, but above all to help artists who share their passion on Steem.
I still have some questions, for example, the investment, with this hardfork Steem/Hive, in which platform I have to invest ?
So, step by step, a simpler problem is to find a logo for this community. If you have ideas or a motif / design to suggest. Thanks in advance for any help.
Great work, little information or smaller piece, its #shortstreetart...
Still sorting photos, this photo was taken this January. I'm still wondering if the date on the mural is real, 2008. It's very old for a graffiti and nobody damaged it in all these years... Impressive. Or maybe the artists painted new murals around leaving the date there...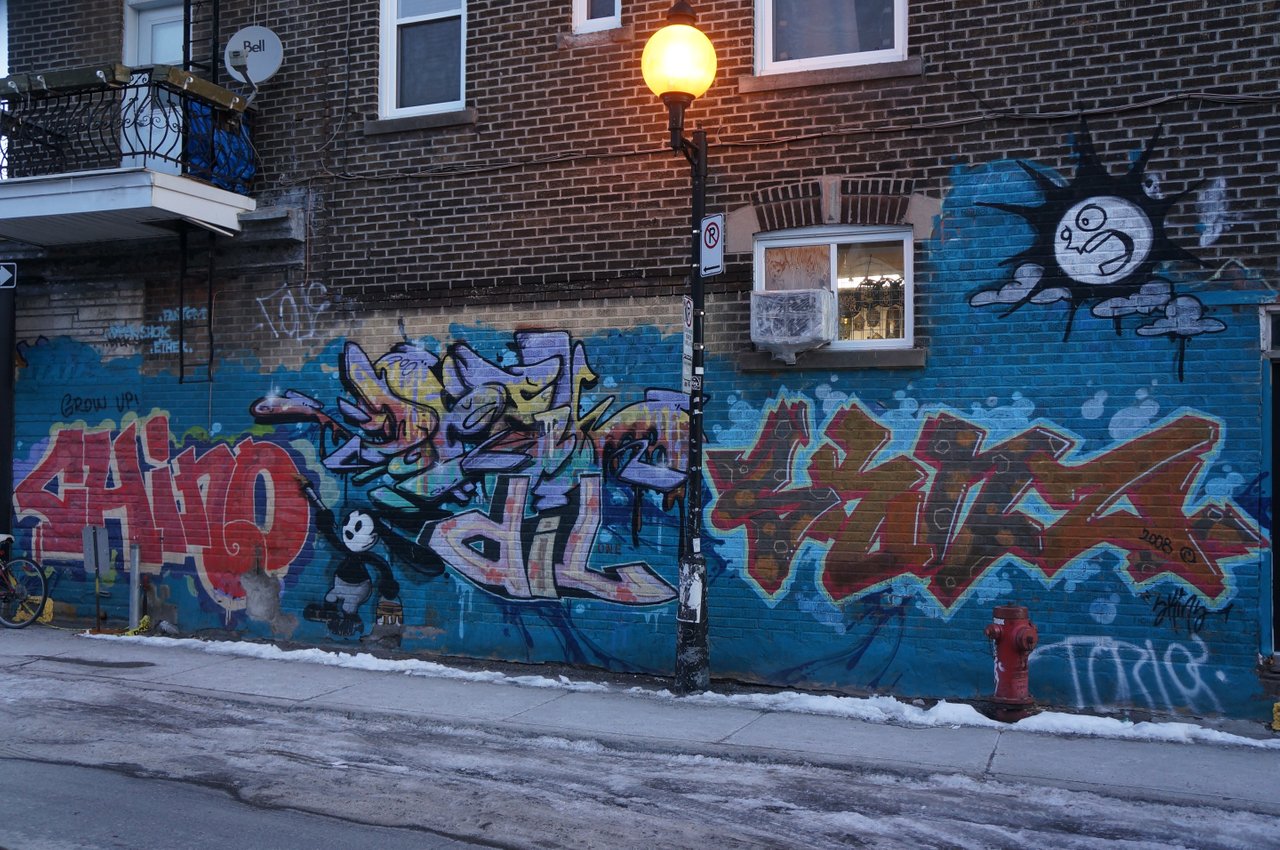 More works about DFEK :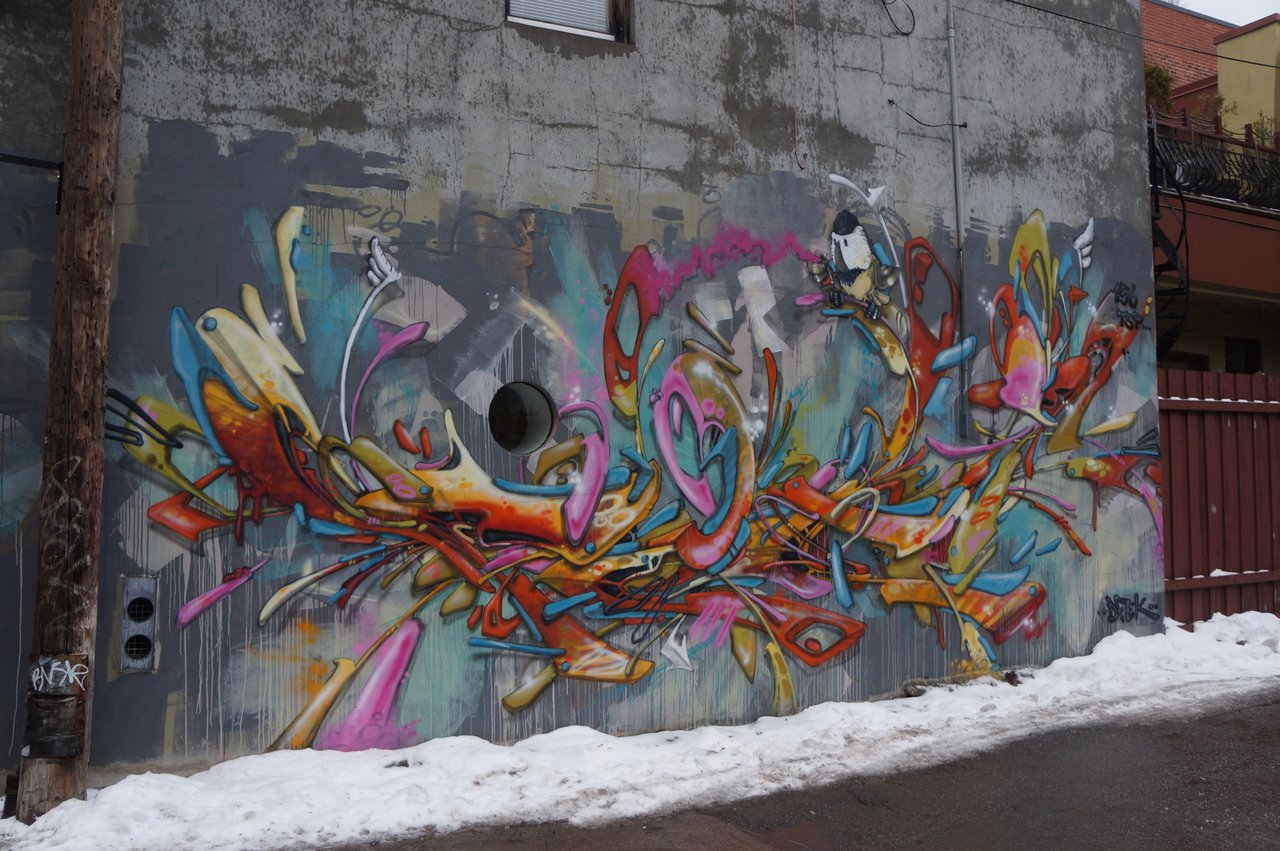 DFEK Street Art #125
But I'm not sure about Shino, if you know the name of the artist or have info, don't hesitate to write a comment.
Old Posts about Short Street Art

#62 ROC514 & Flavor, Montreal
#61 Diane M, Montreal
#60 Kor, Montreal
#59 Marco Santini, Montreal
#58 Zoltan, Montreal