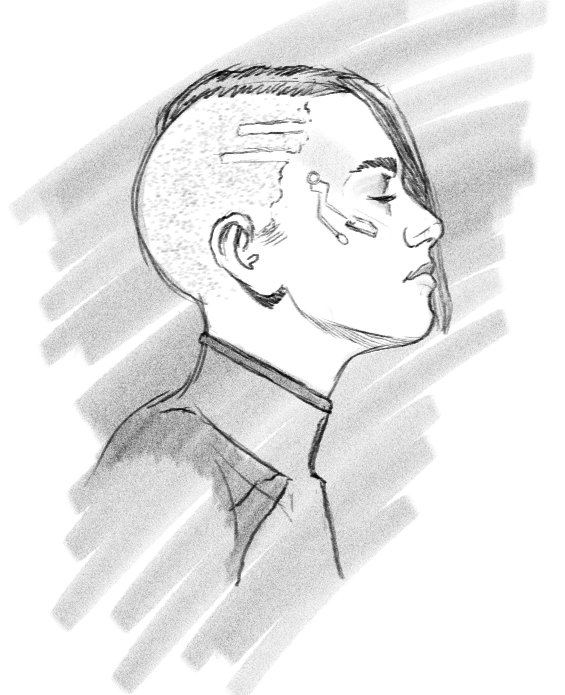 Here we are again. For anyone late to the party #showcase-sunday is an initiative started by @nonameslefttouse where we gather some long buried content to showcase (hopefully) to new sets of eyes. This is quickly becoming one of my favorite times of the week. It's pretty nostalgic to go all the way back to the beginning to scrape my blog for a certain type of content. I see all sorts of other things, when projects first started, dead DLive streams, anyway, on with the show!
This week I wanted to showcase some of the sketches and doodles I've posted over the time I've been on Steem. I've restricted it to primarily line drawings, but there's a few in here that cross over into a more painted sketch.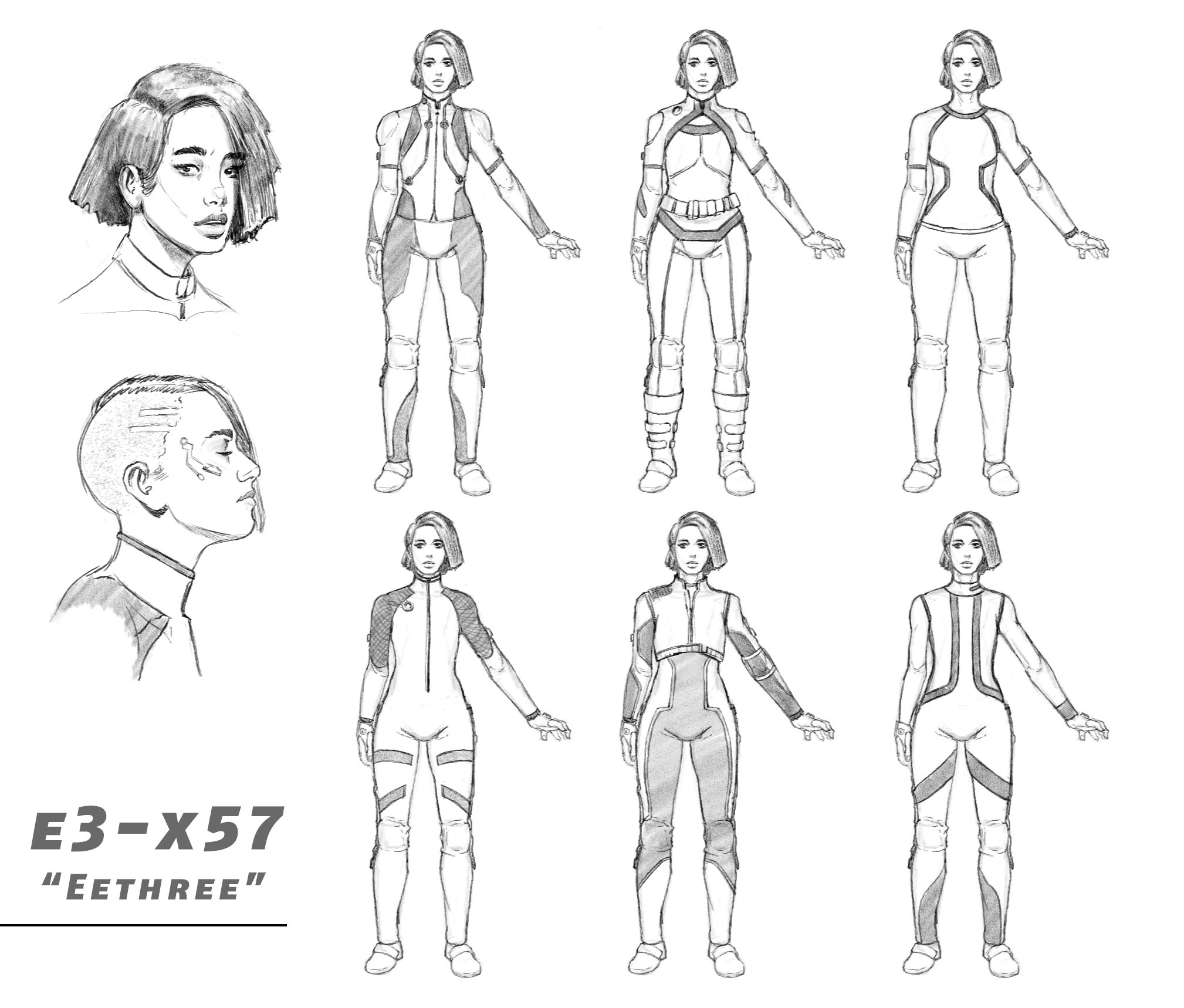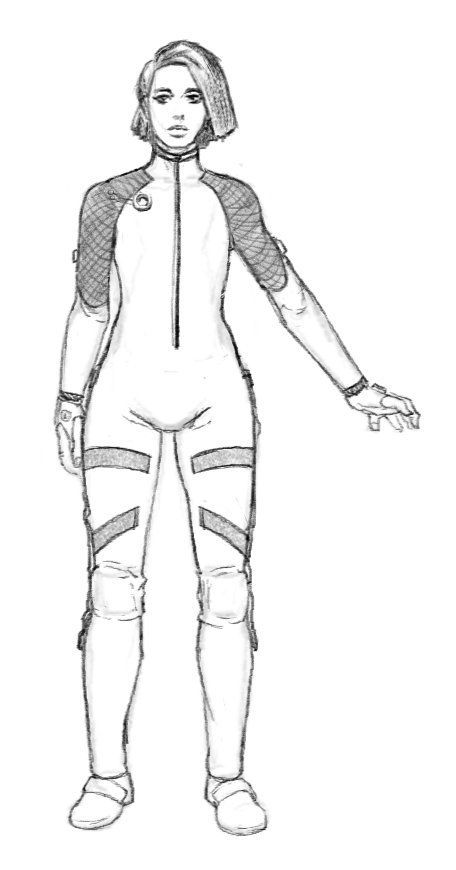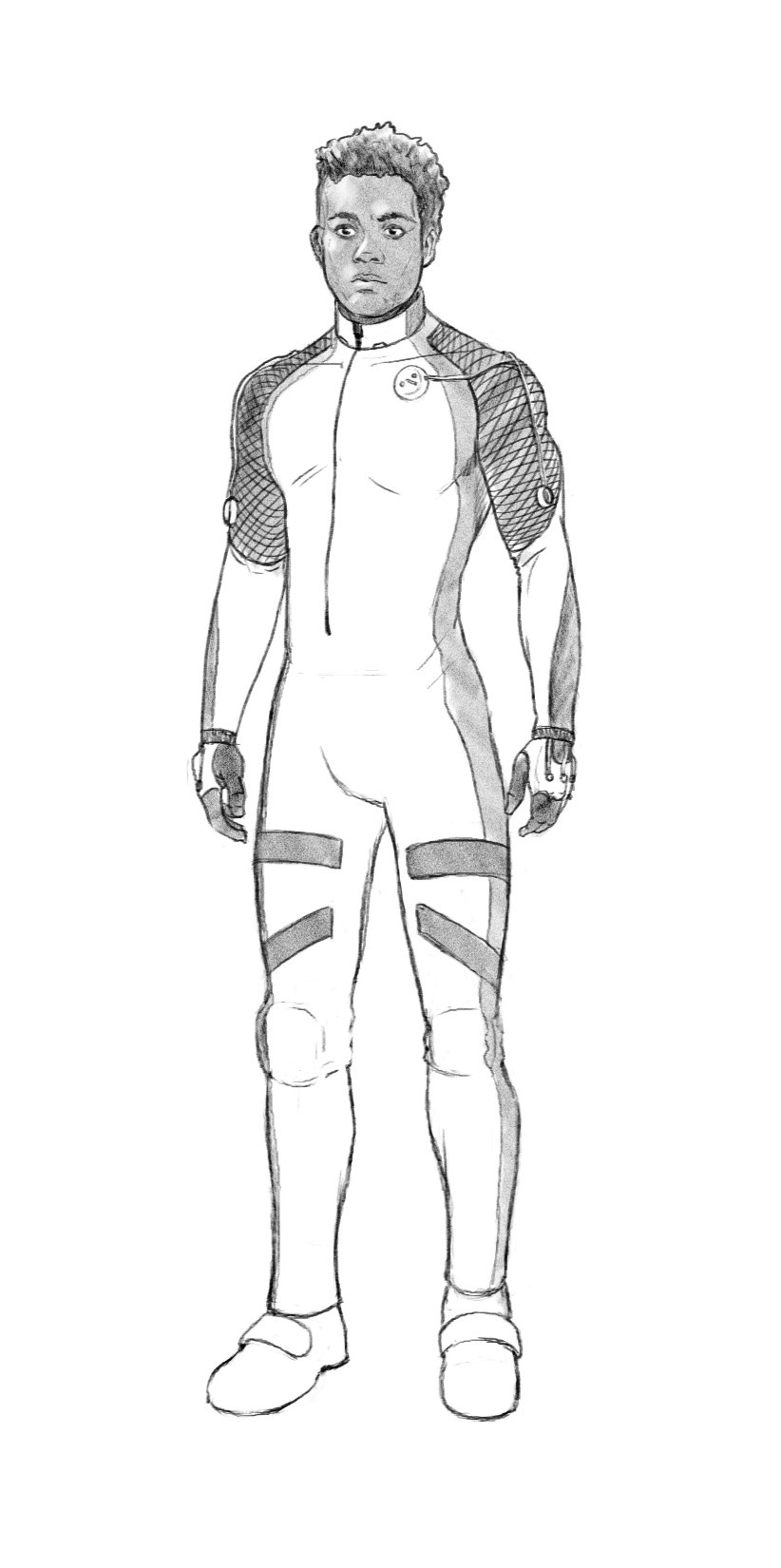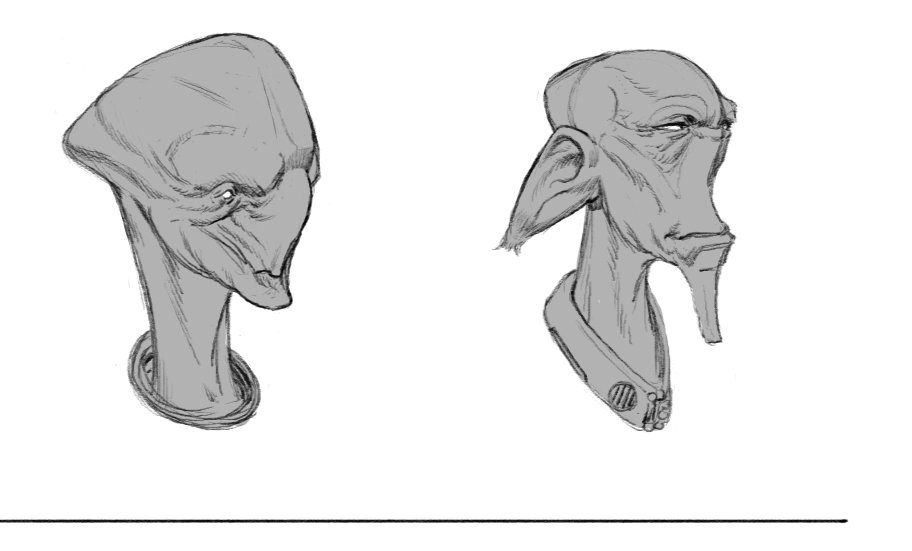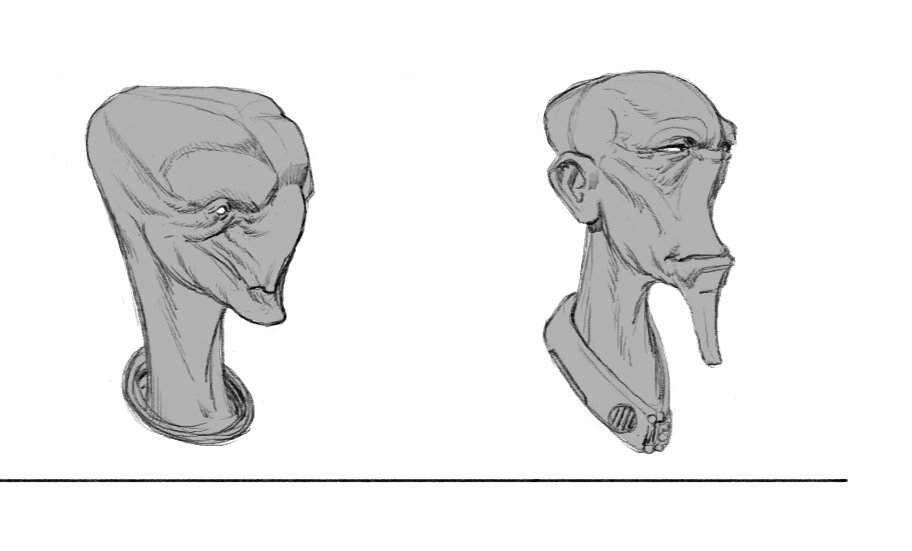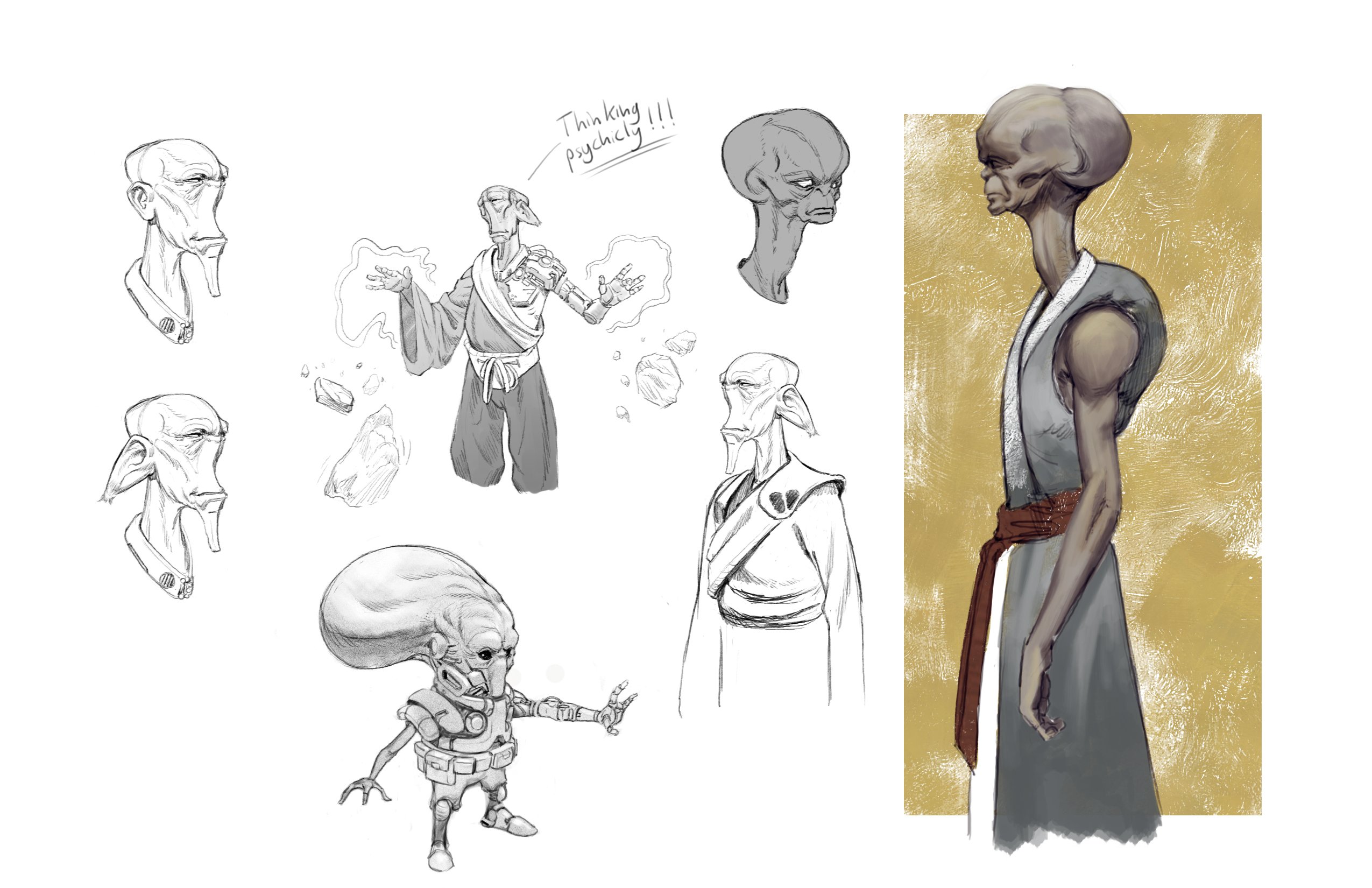 This first set of sketches if from a personal concept art project I worked on a while back about a brother and sister(not really, it's complicated) that were raised and experimented on on an alien world. They find out their true heritage and escape this planet to come to Earth where they don't receive the warmest welcome and discover they aren't actually siblings. It's weird. There's also a talking monkey.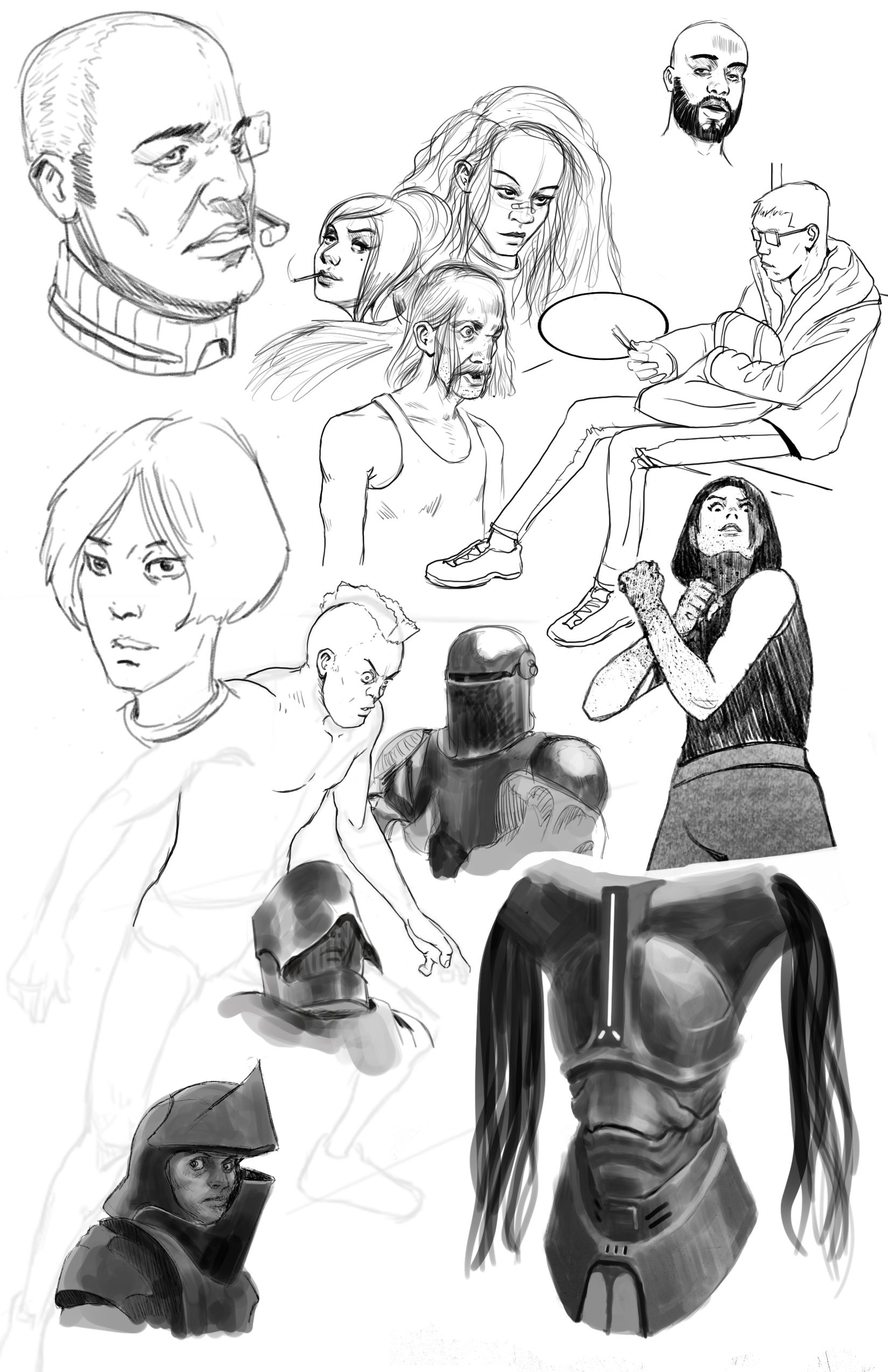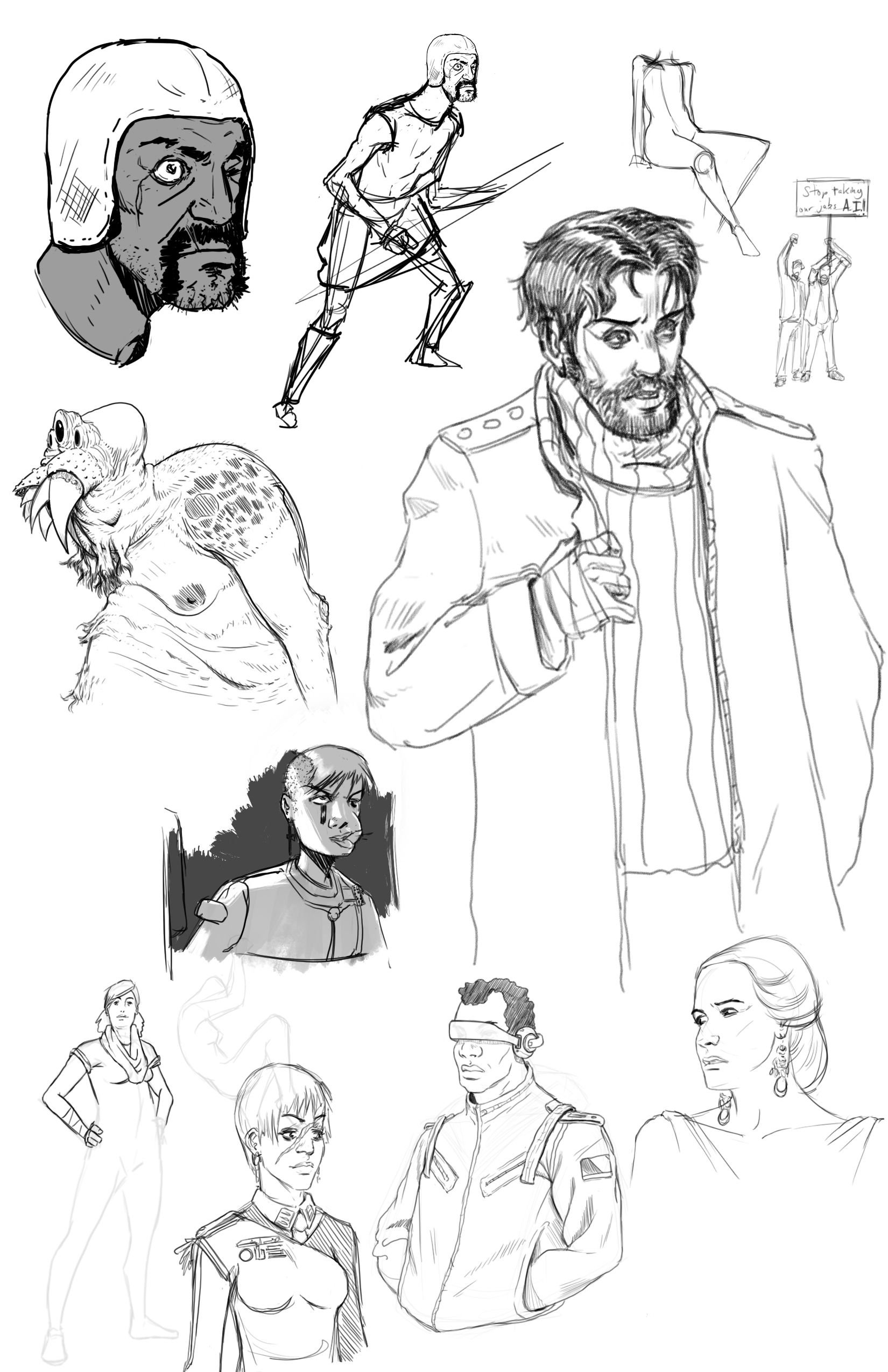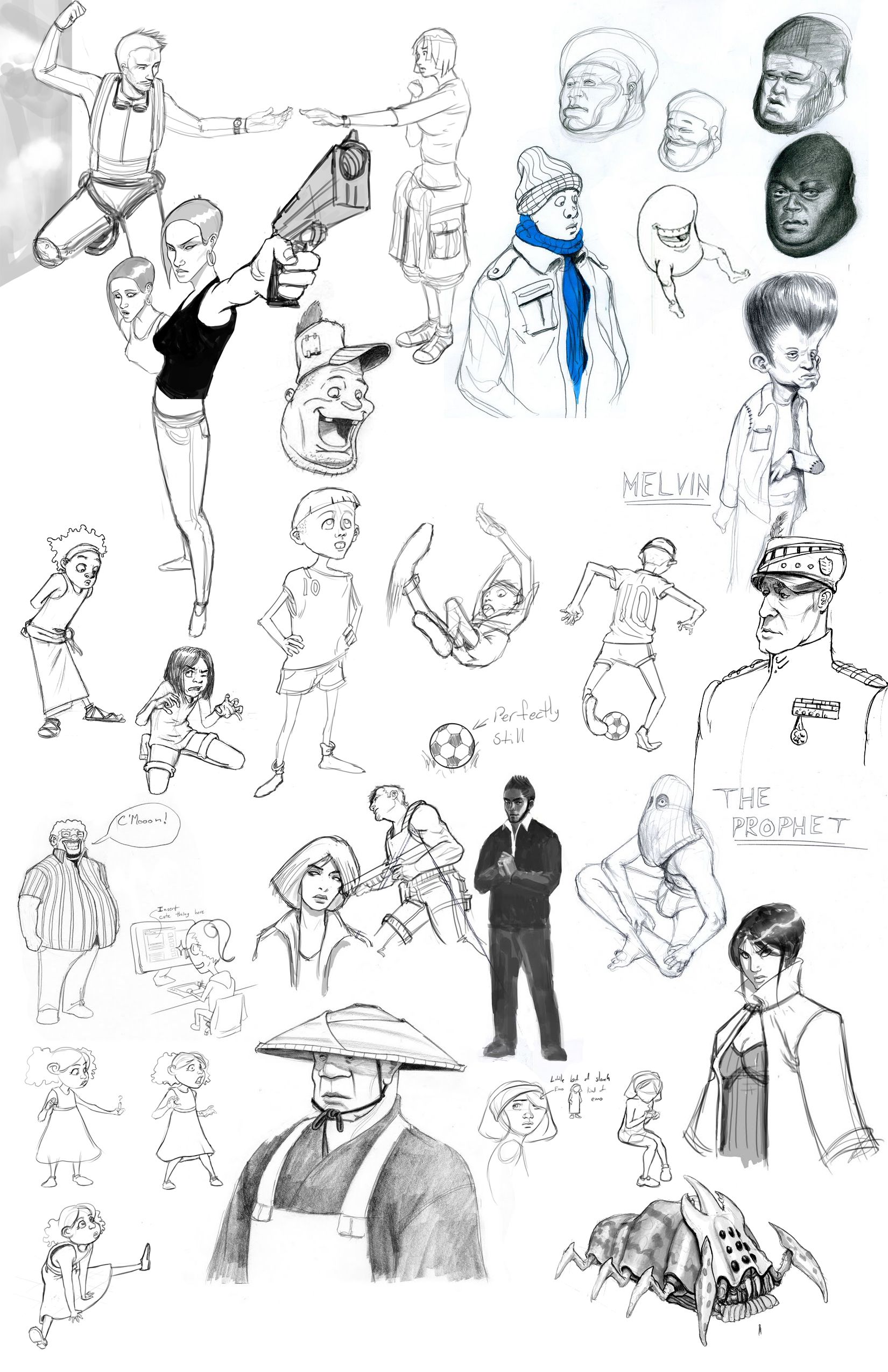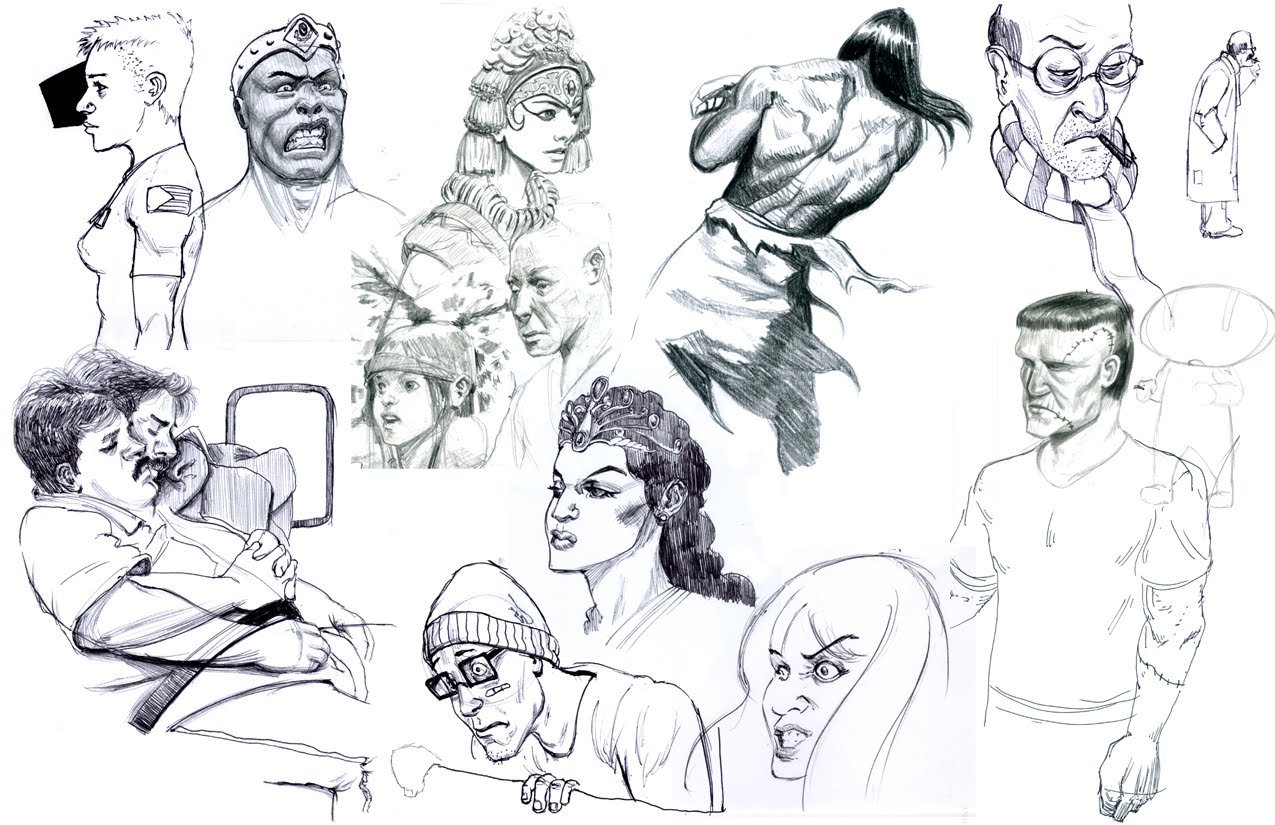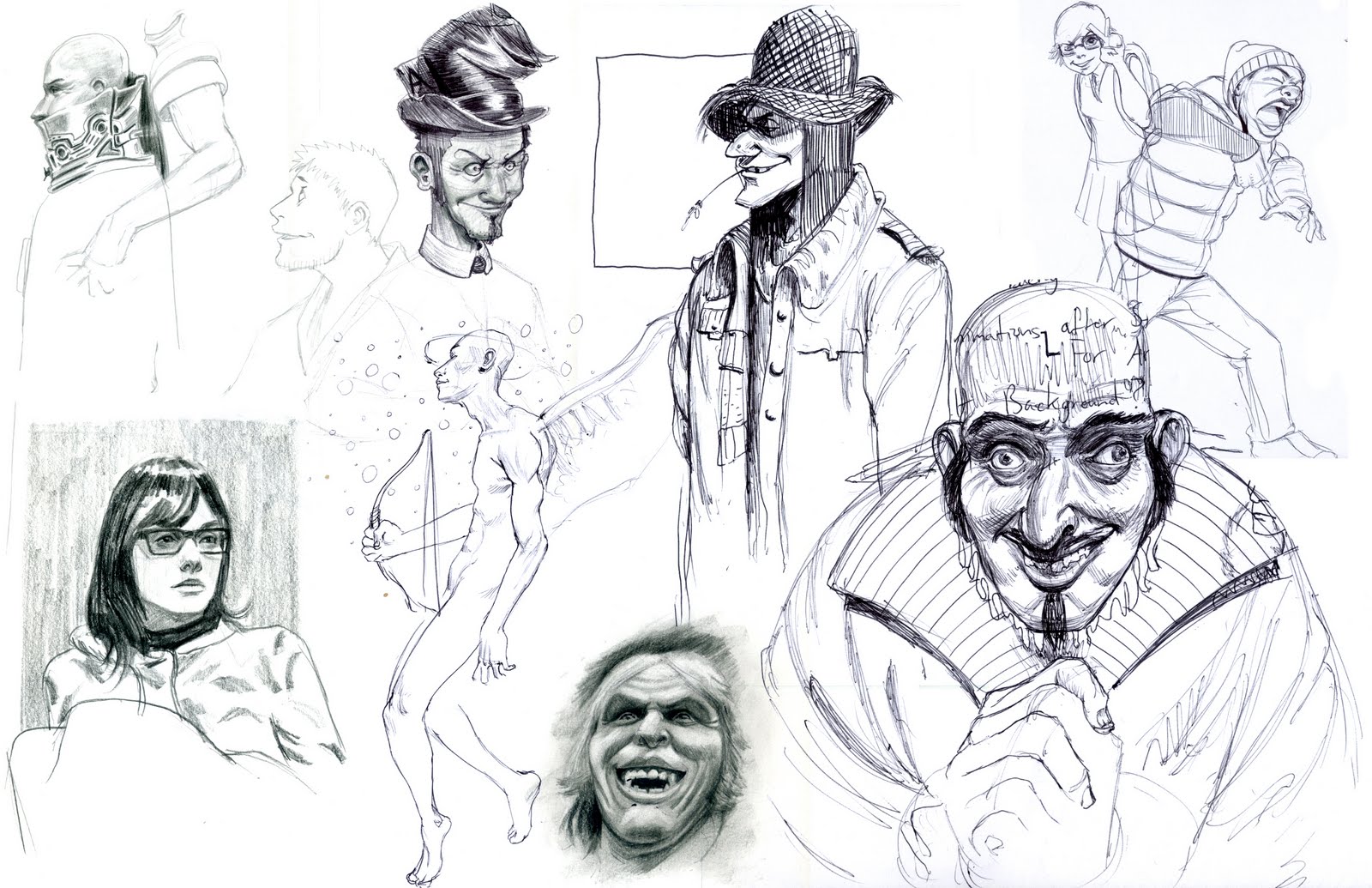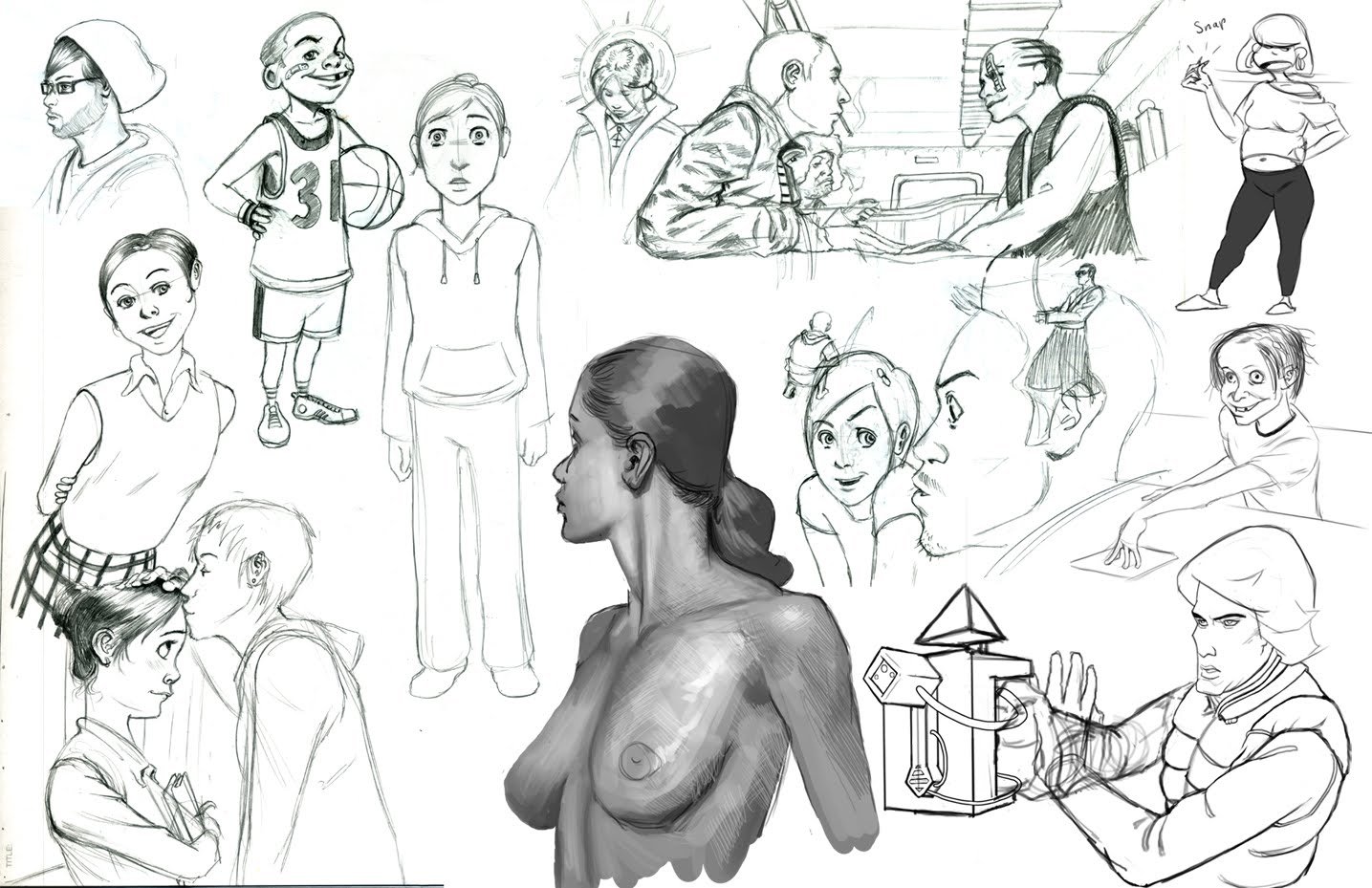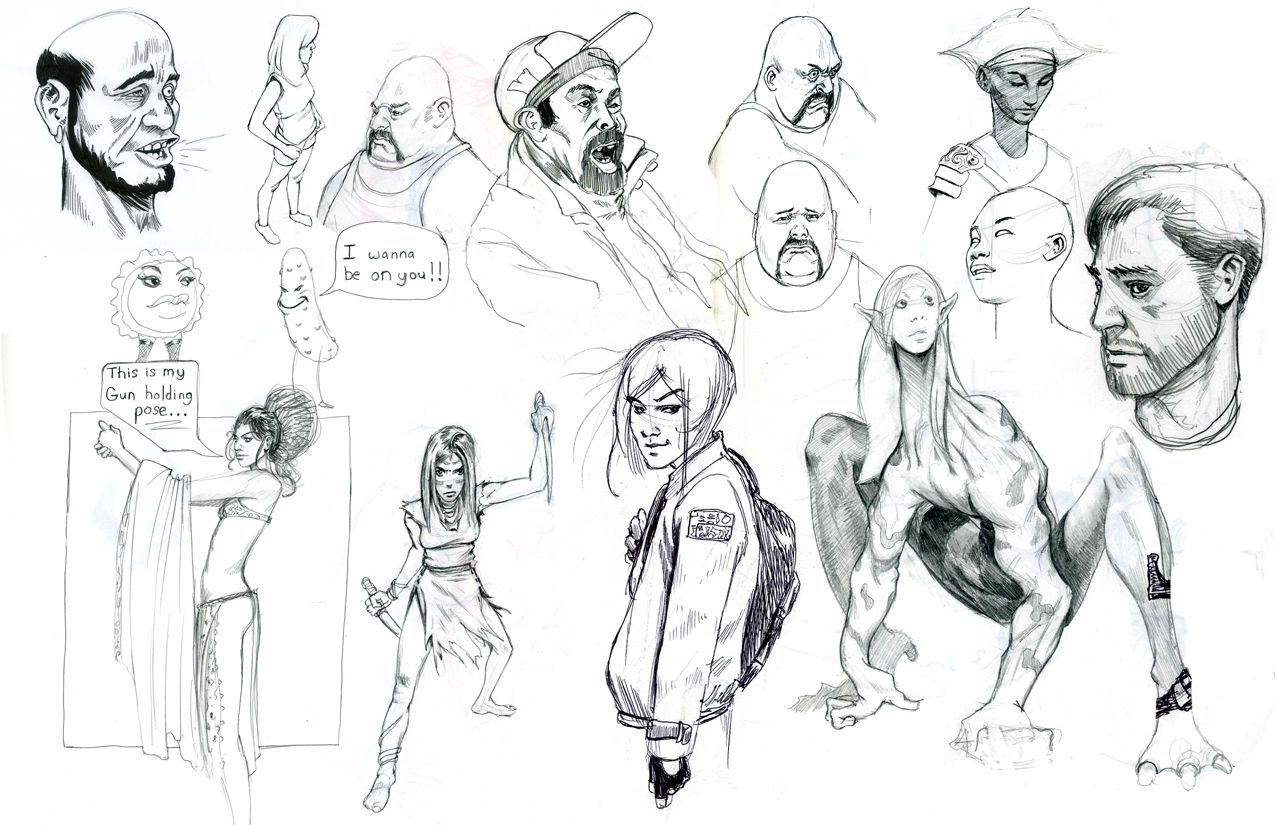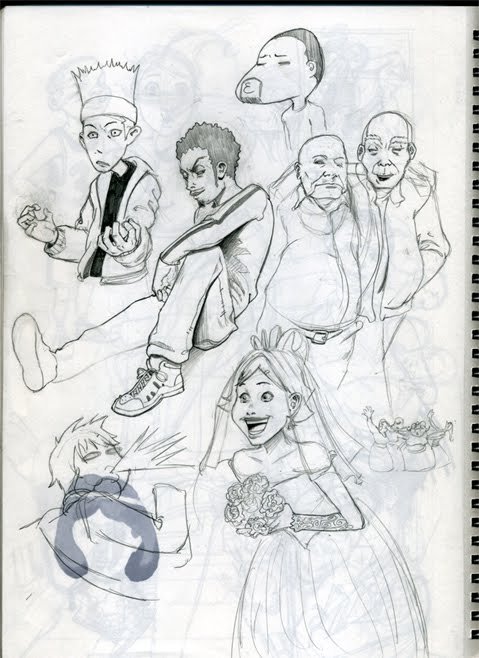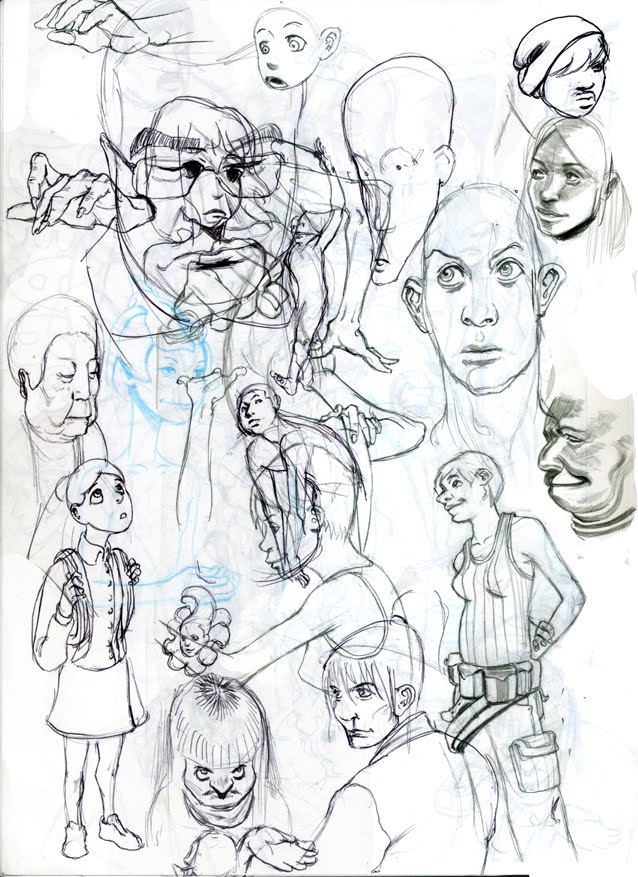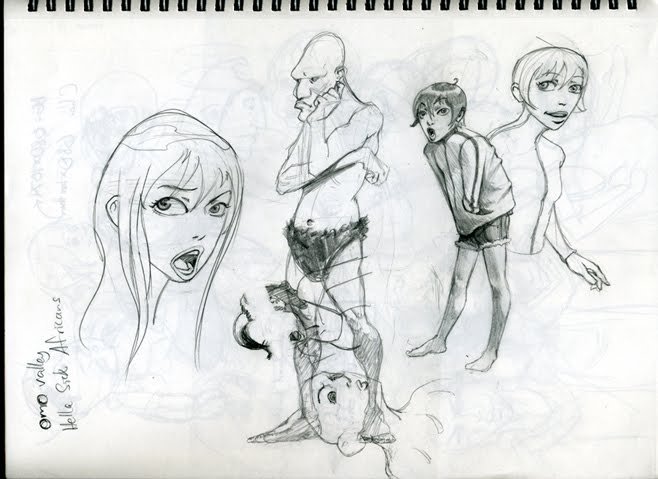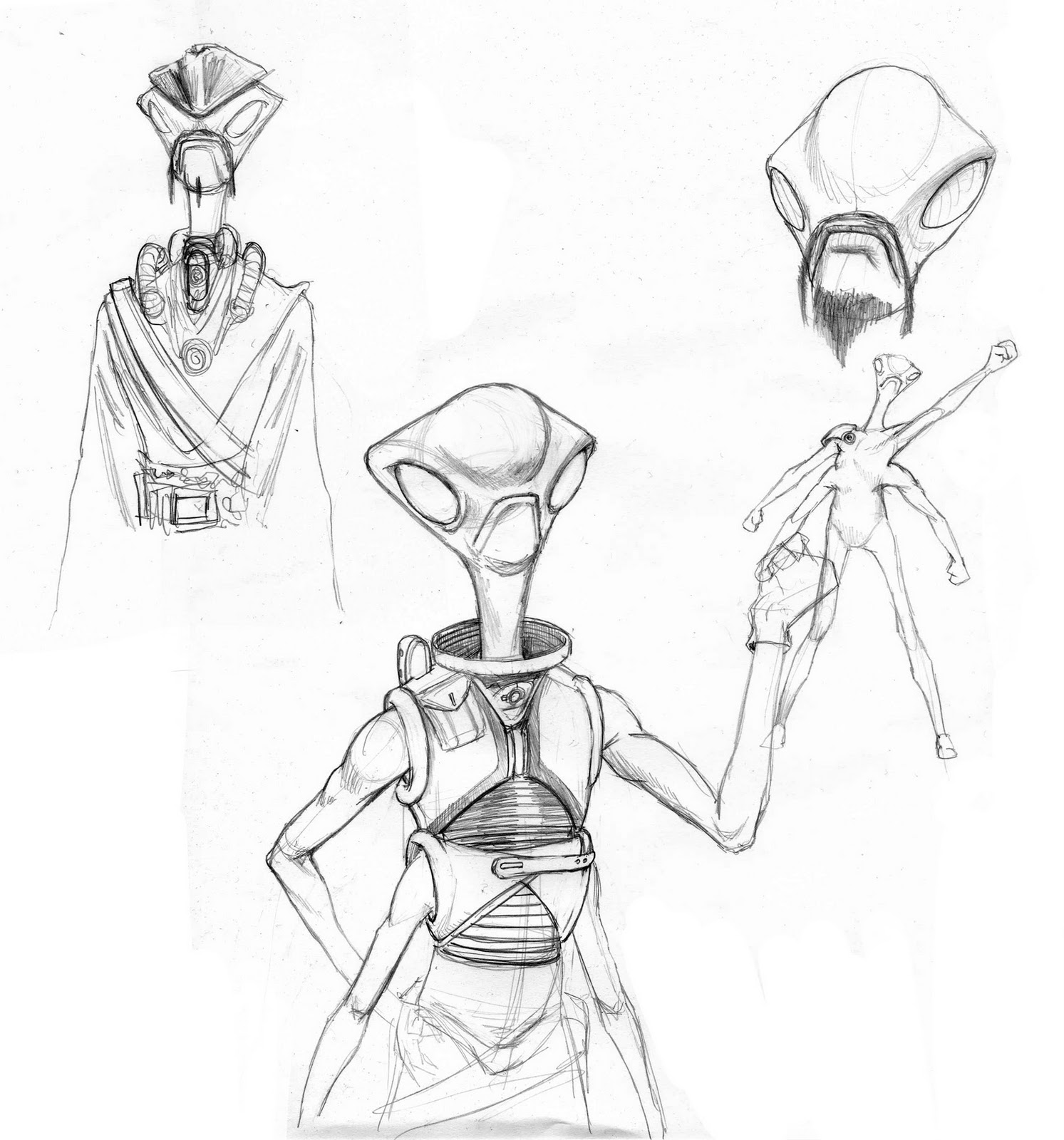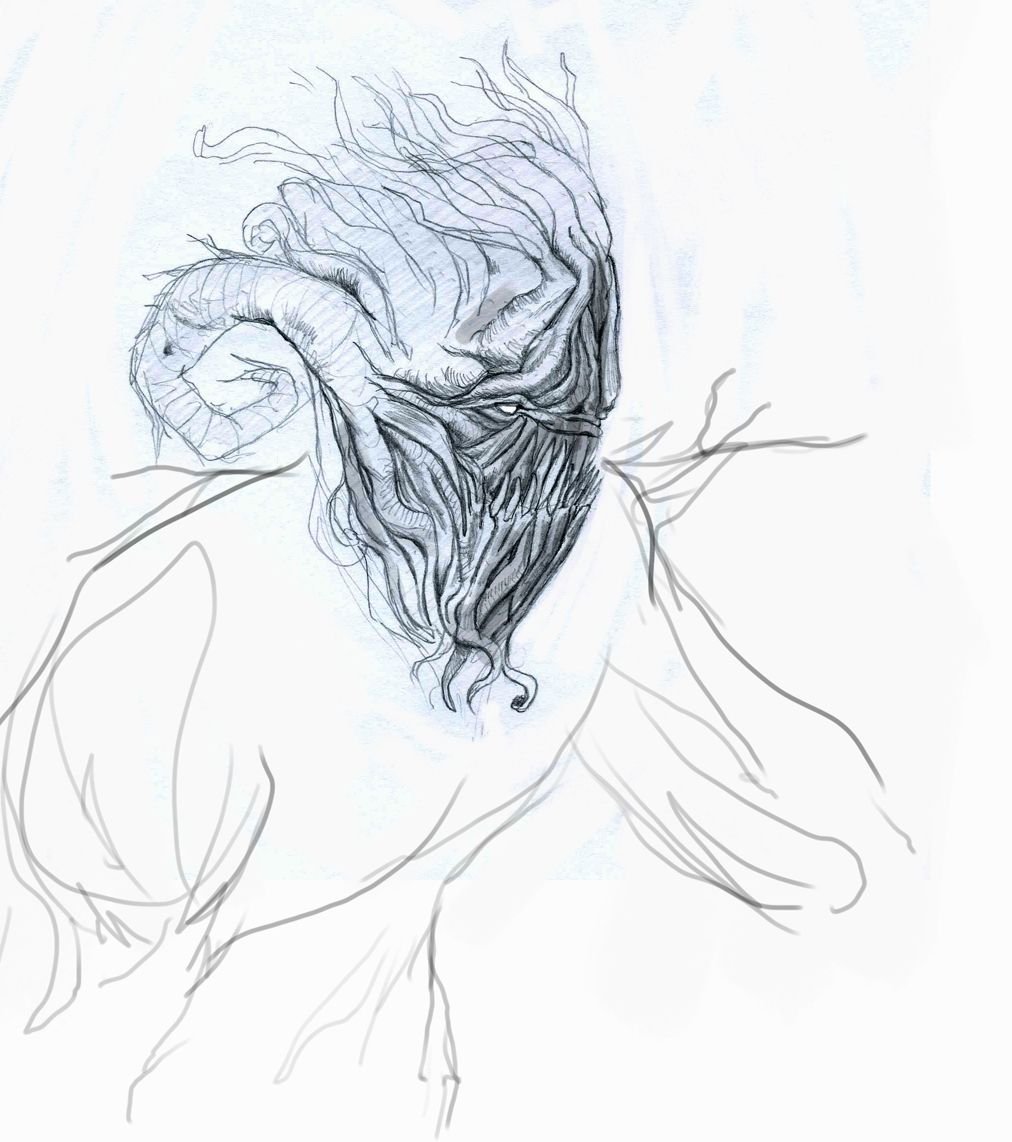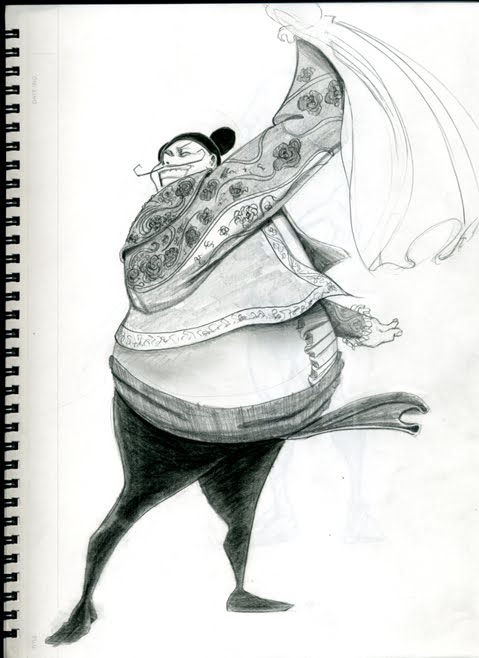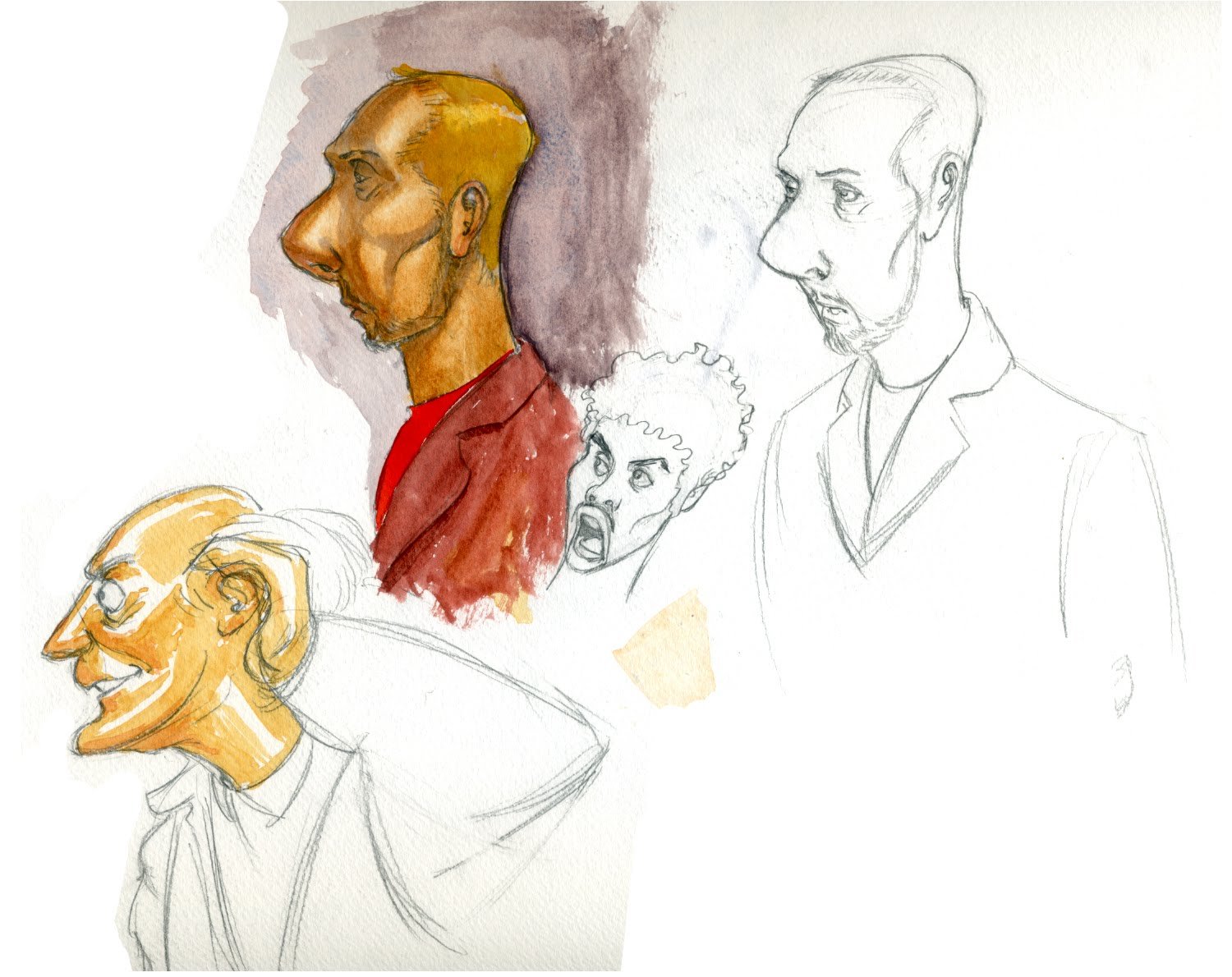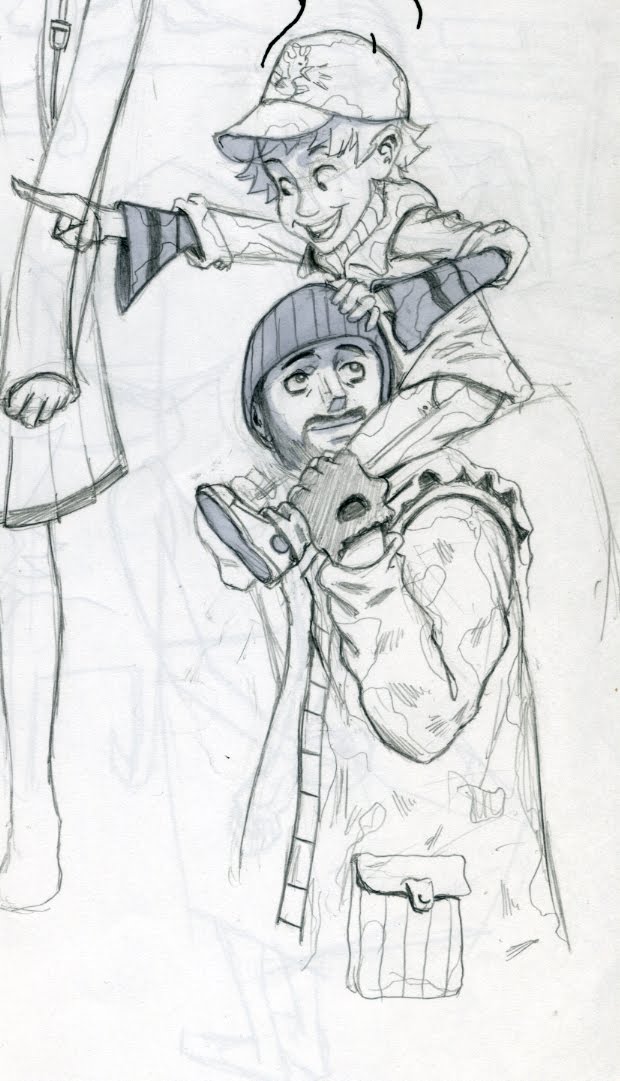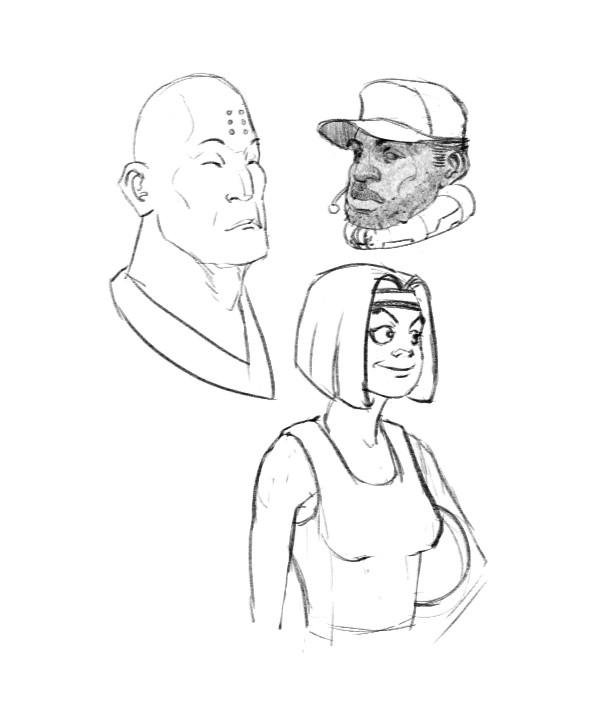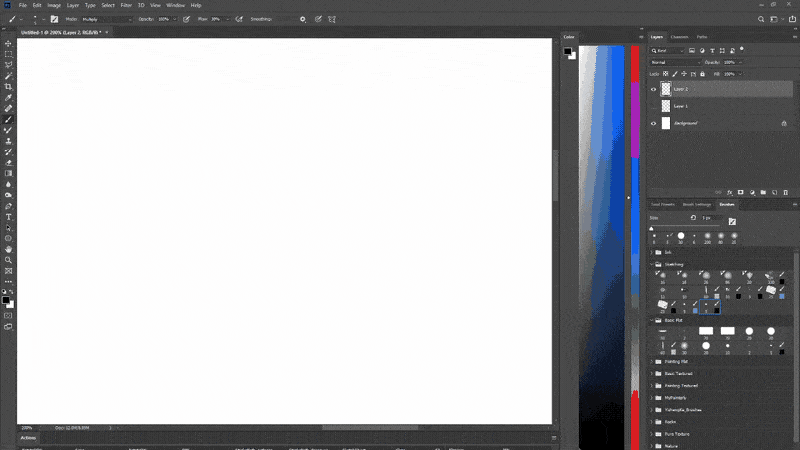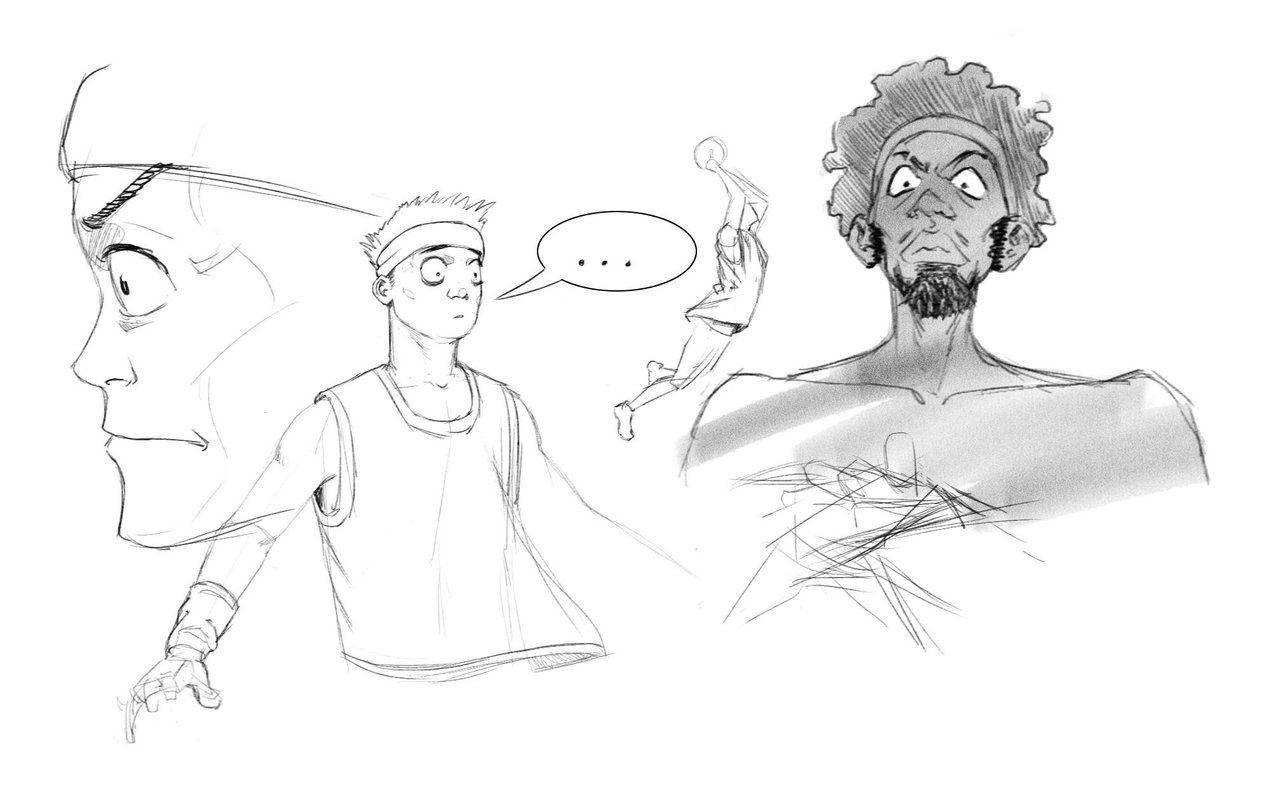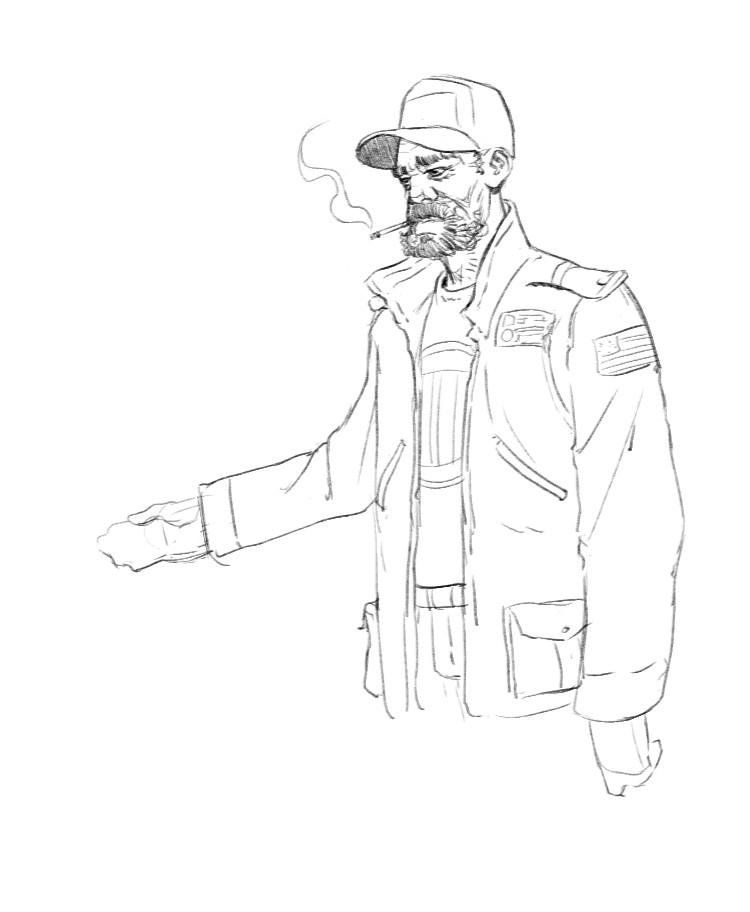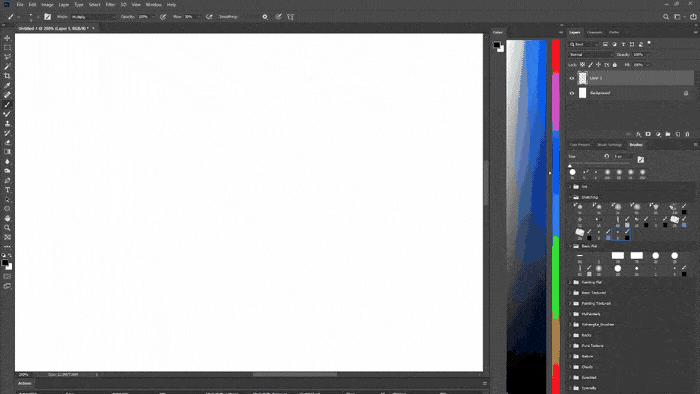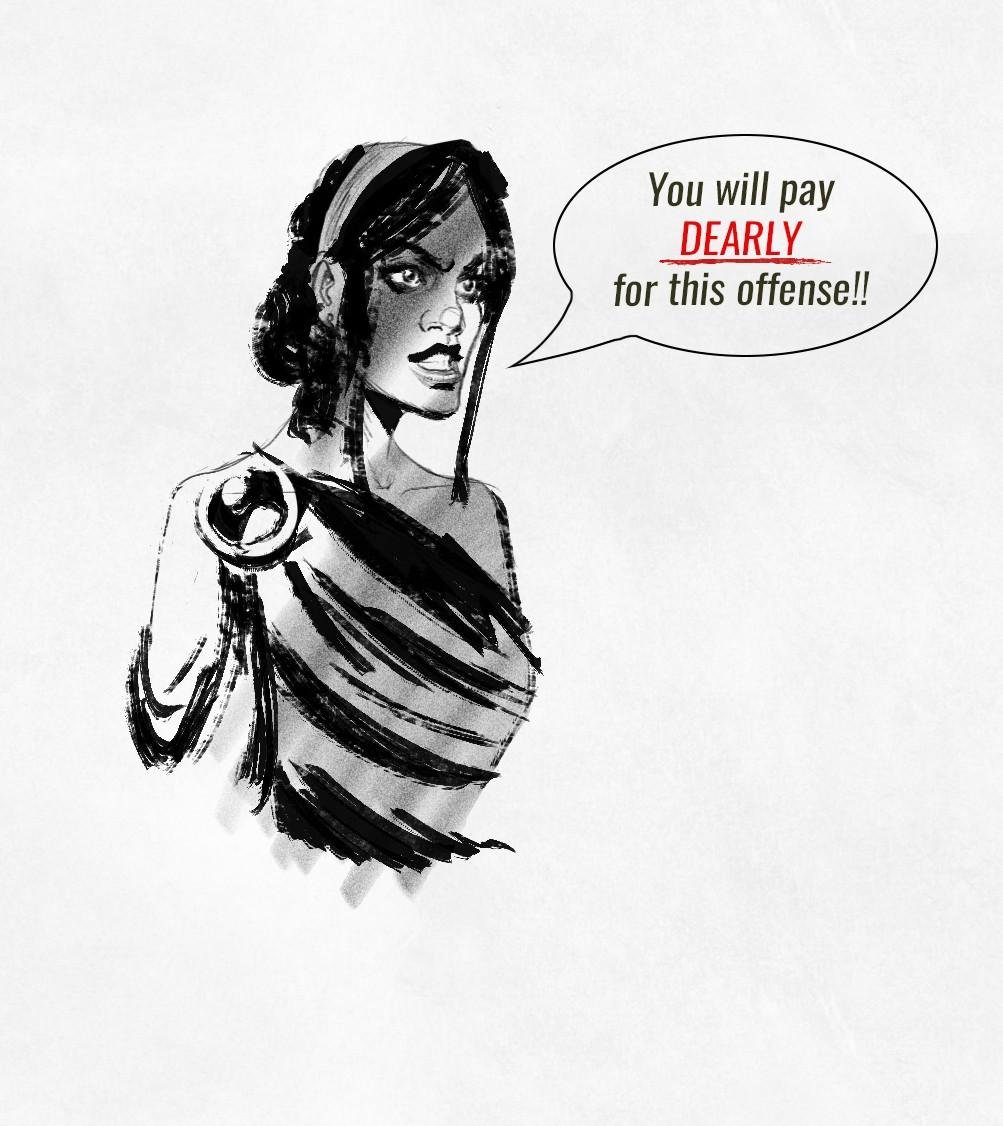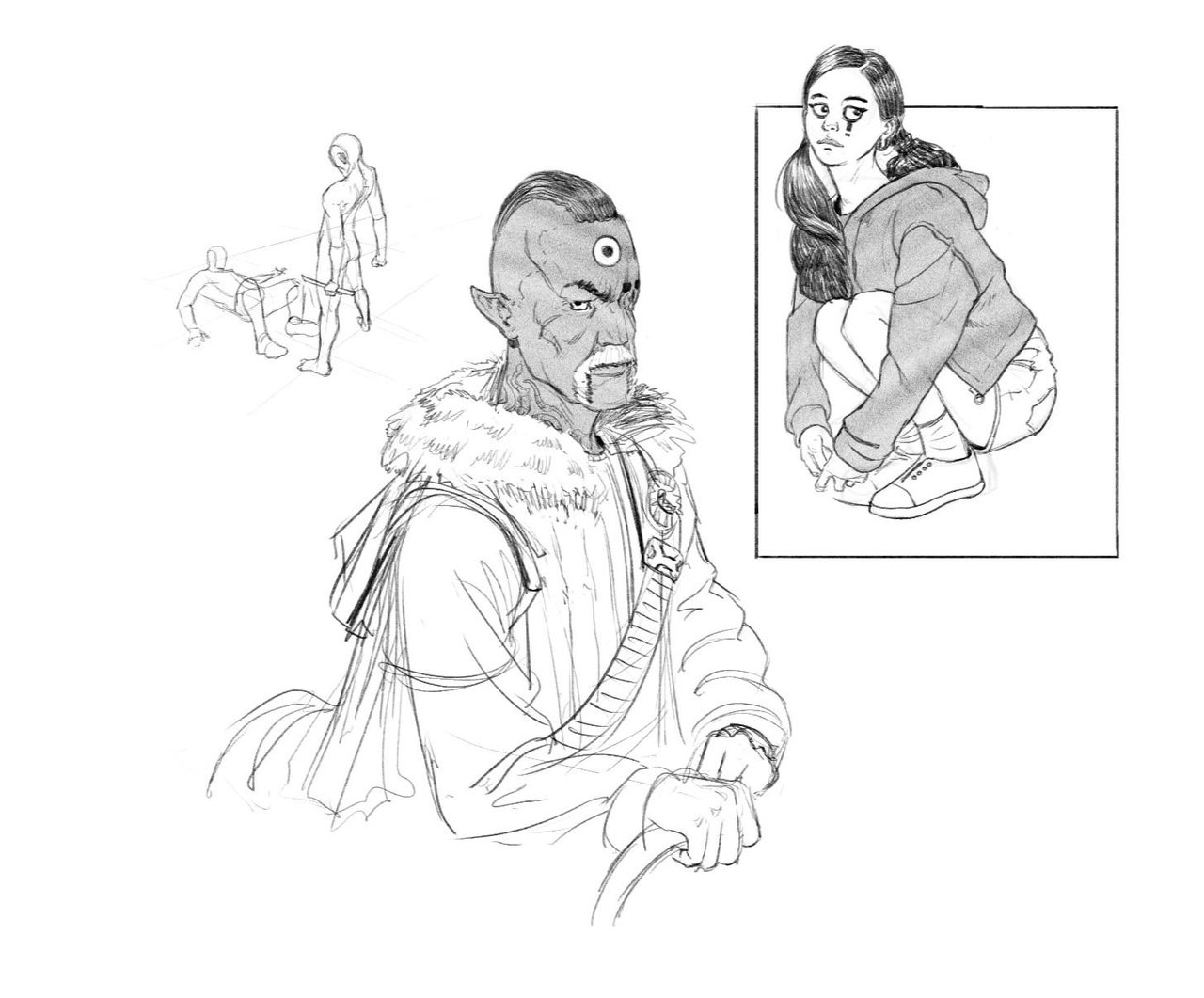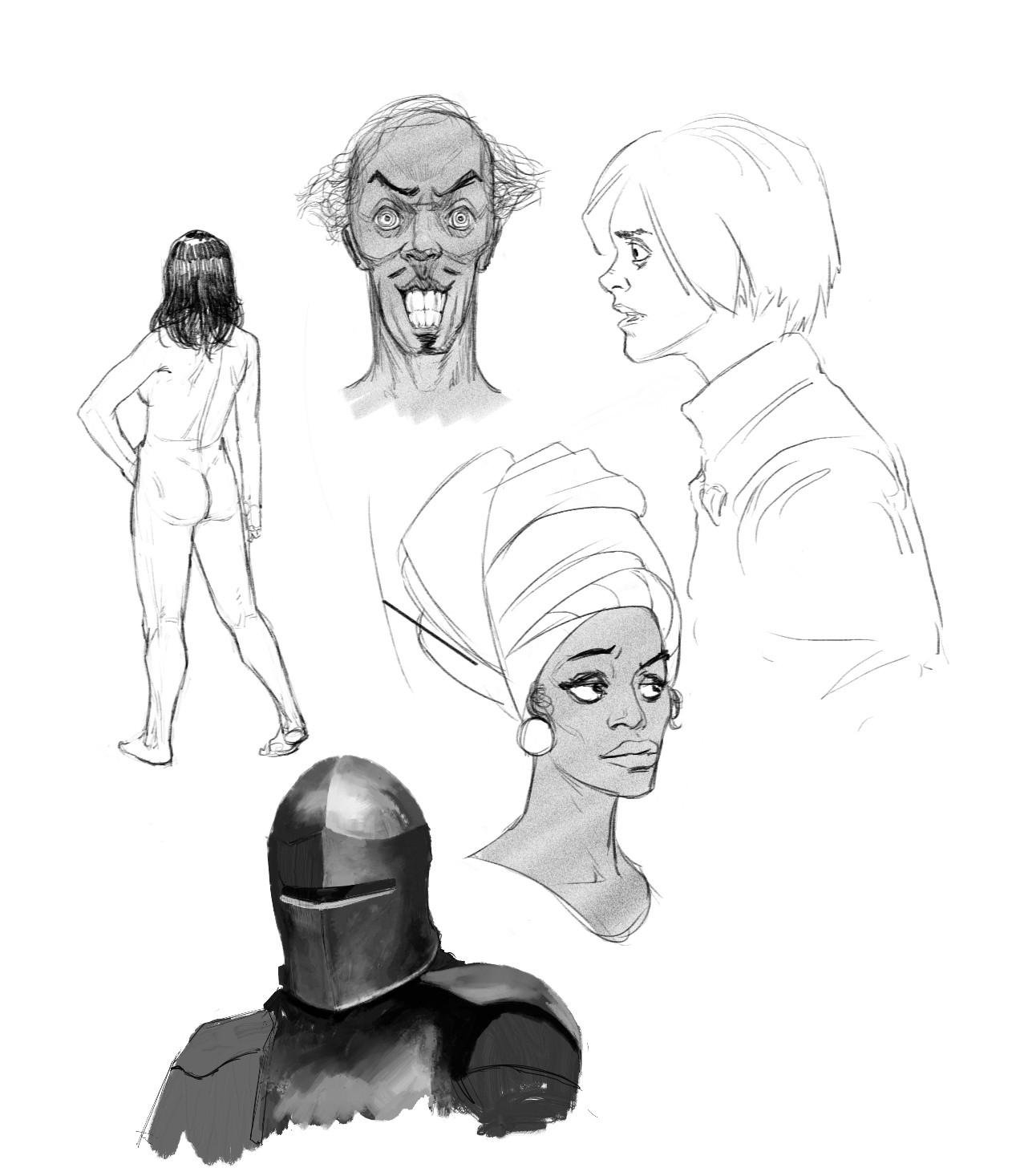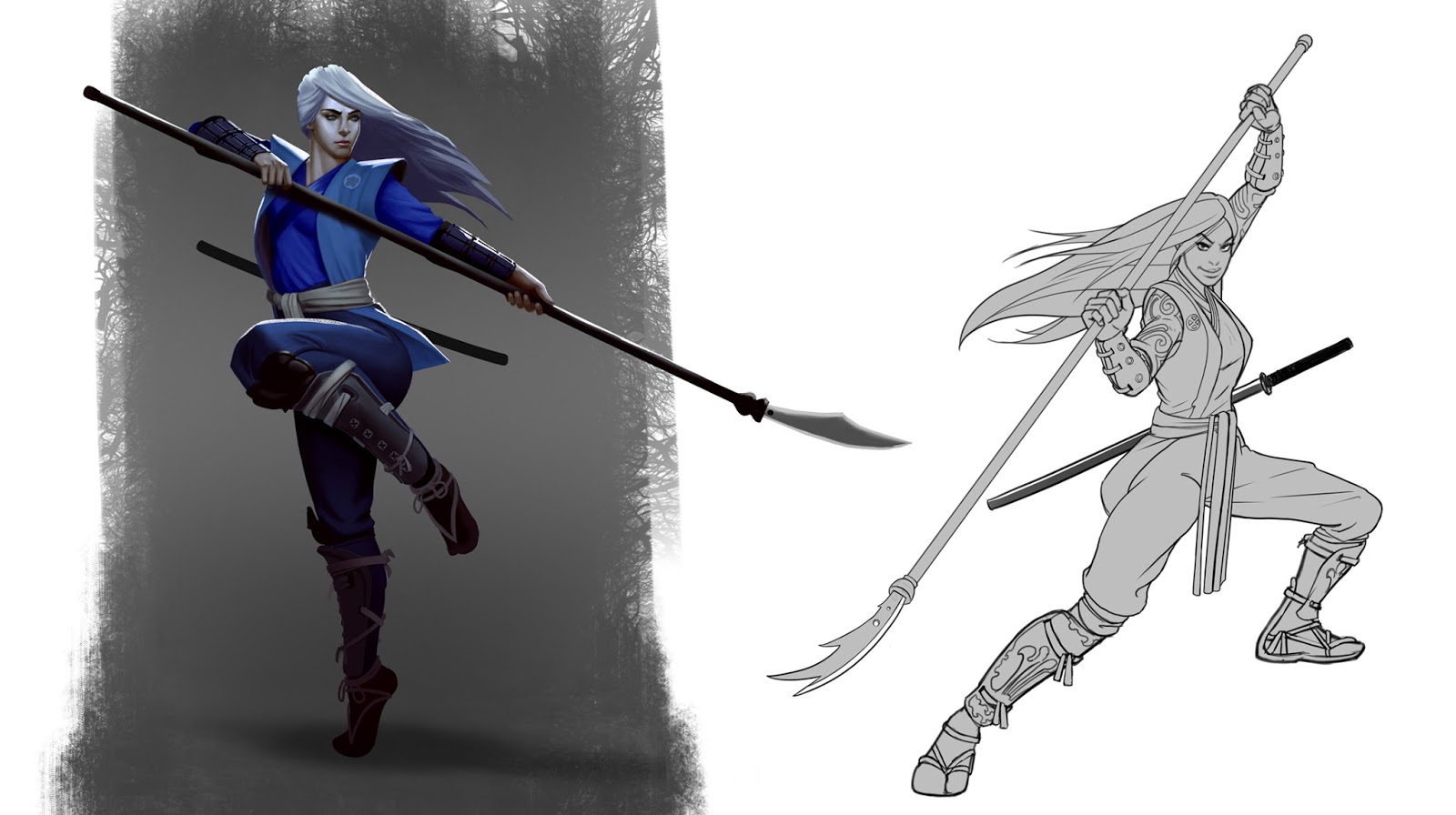 Only look at the right image :p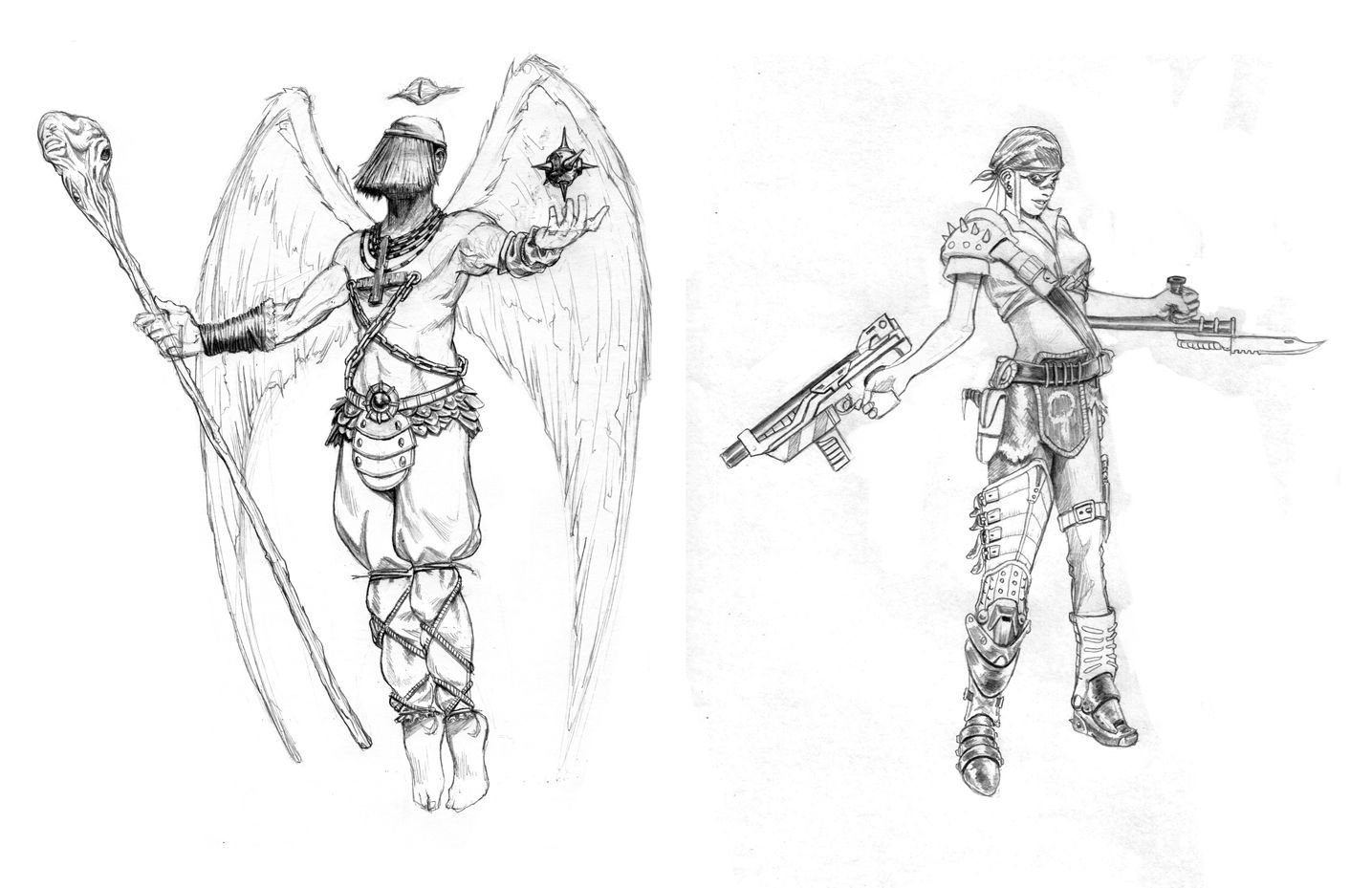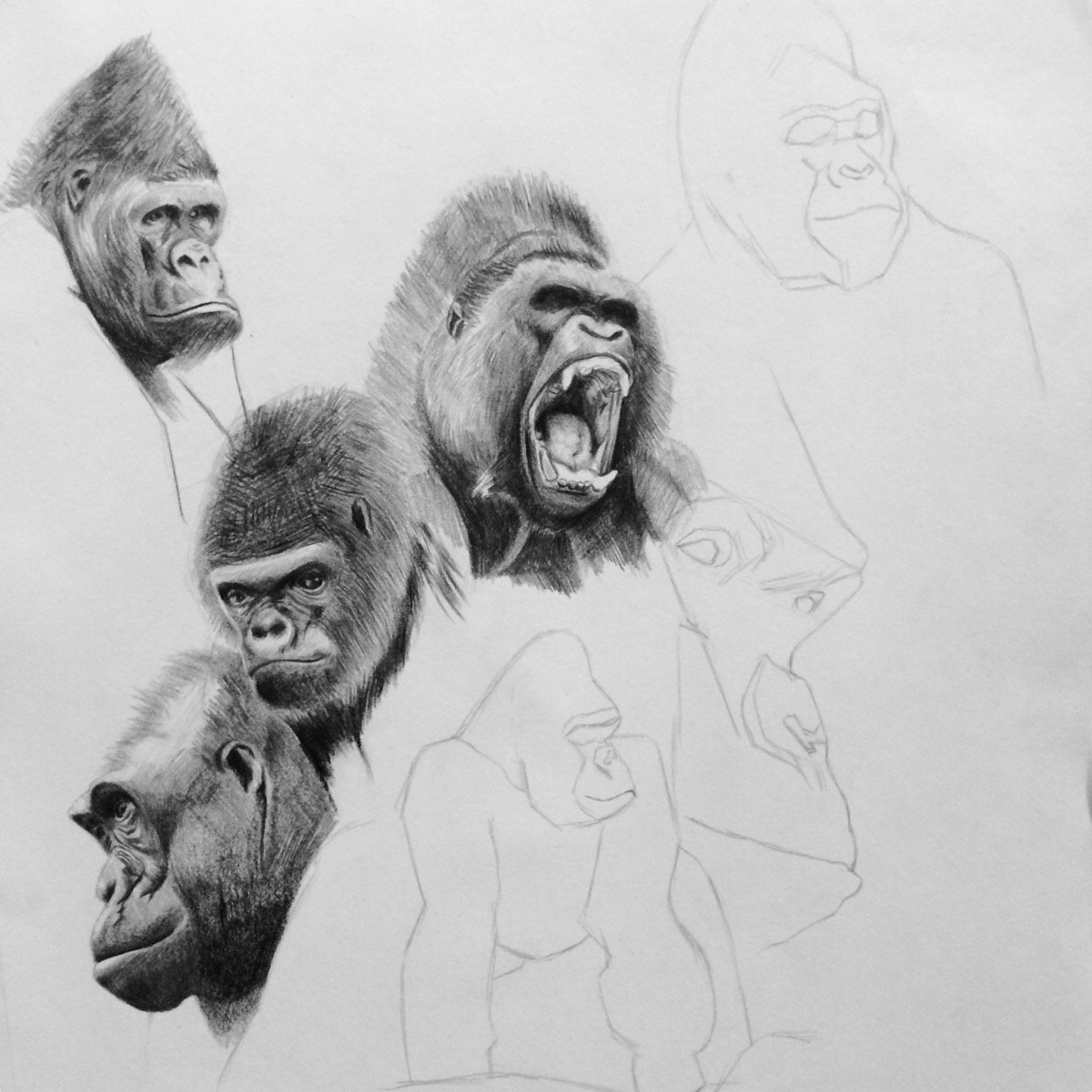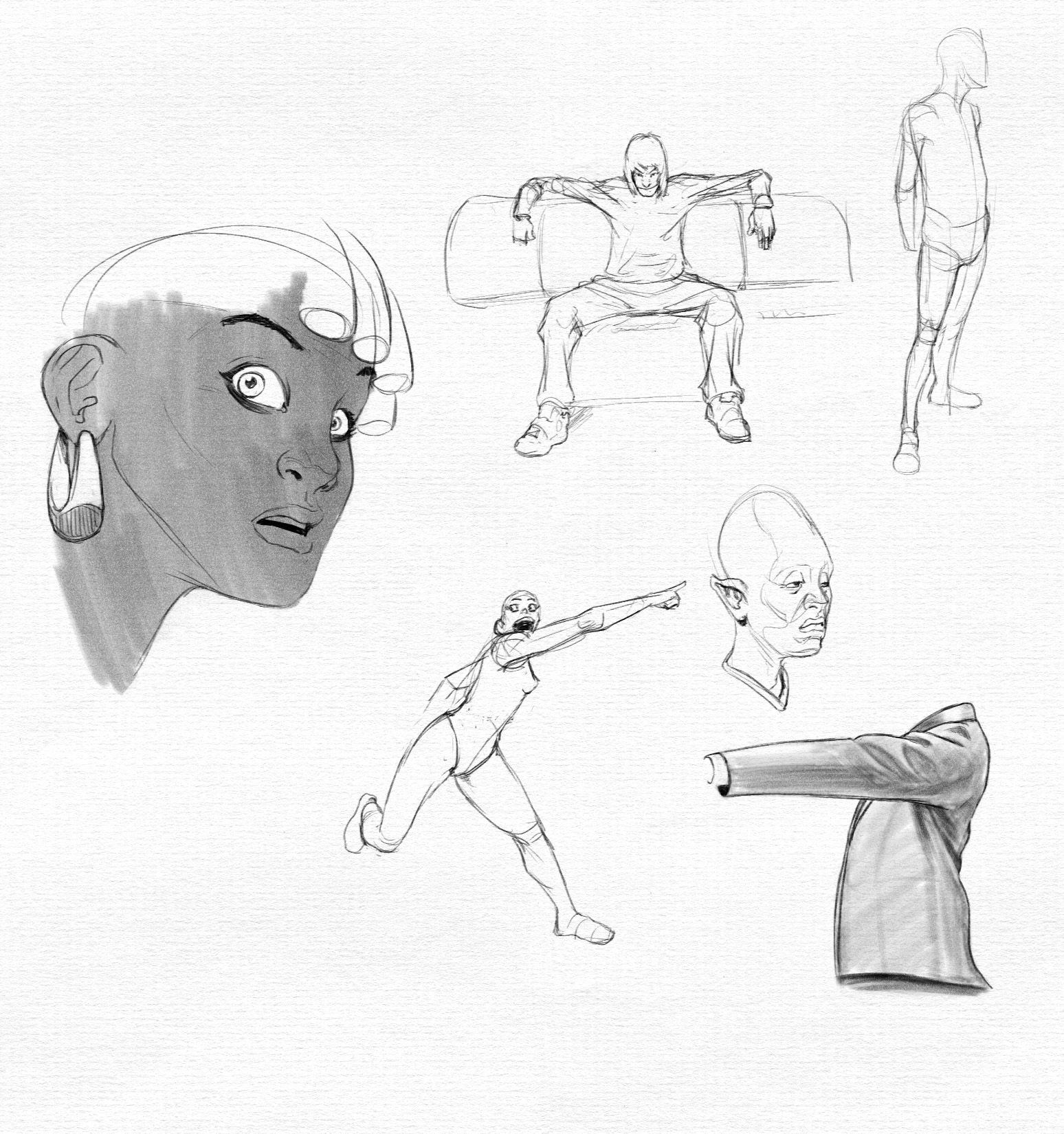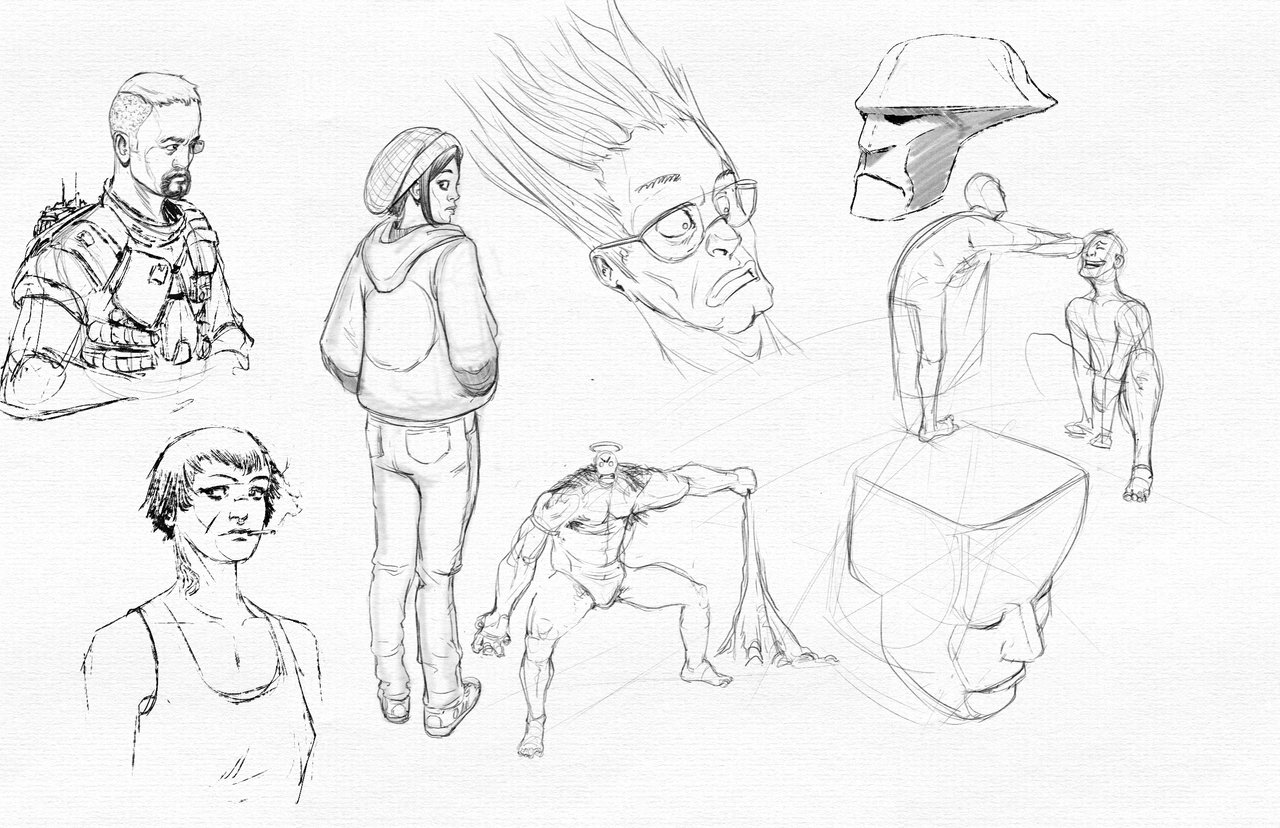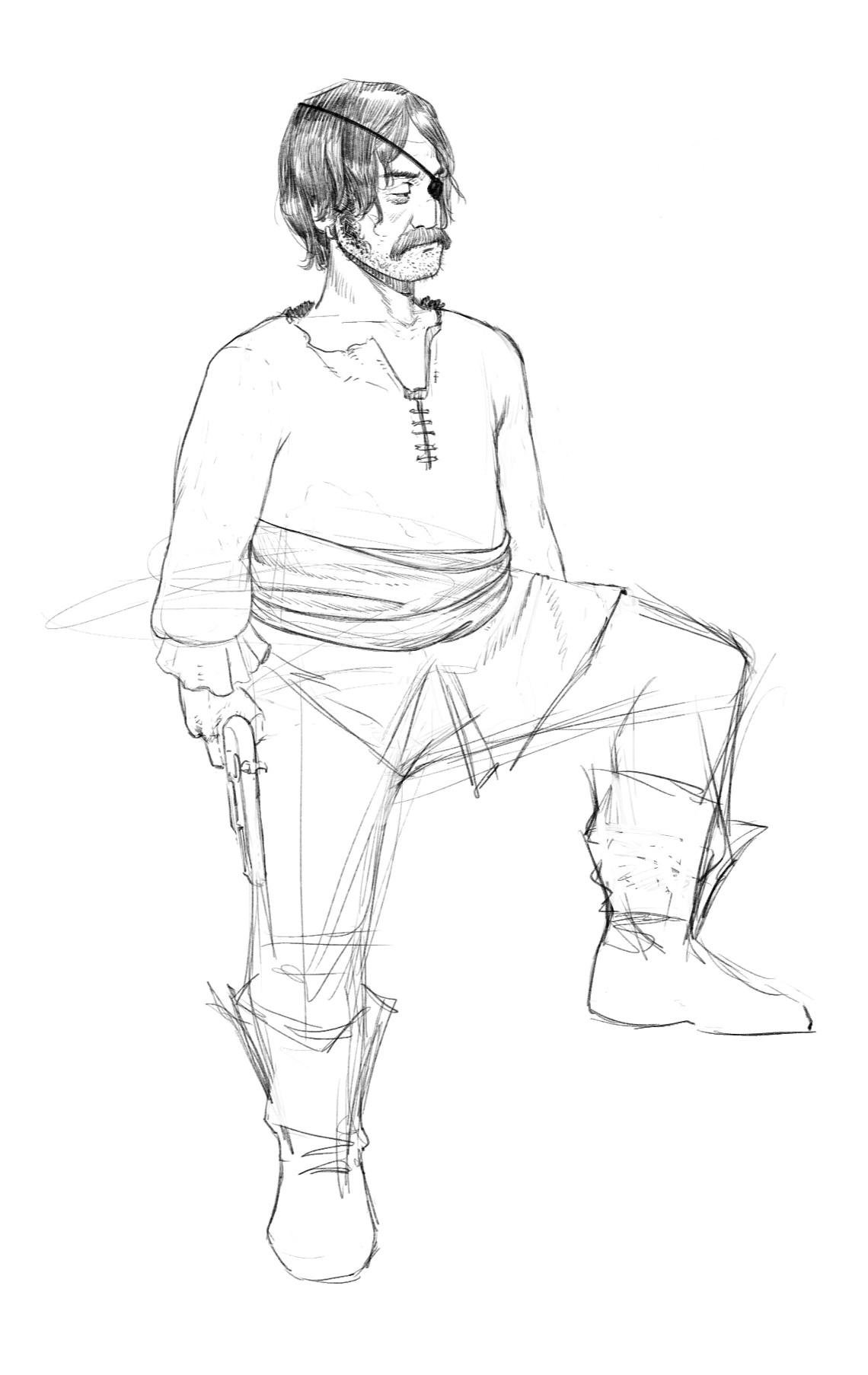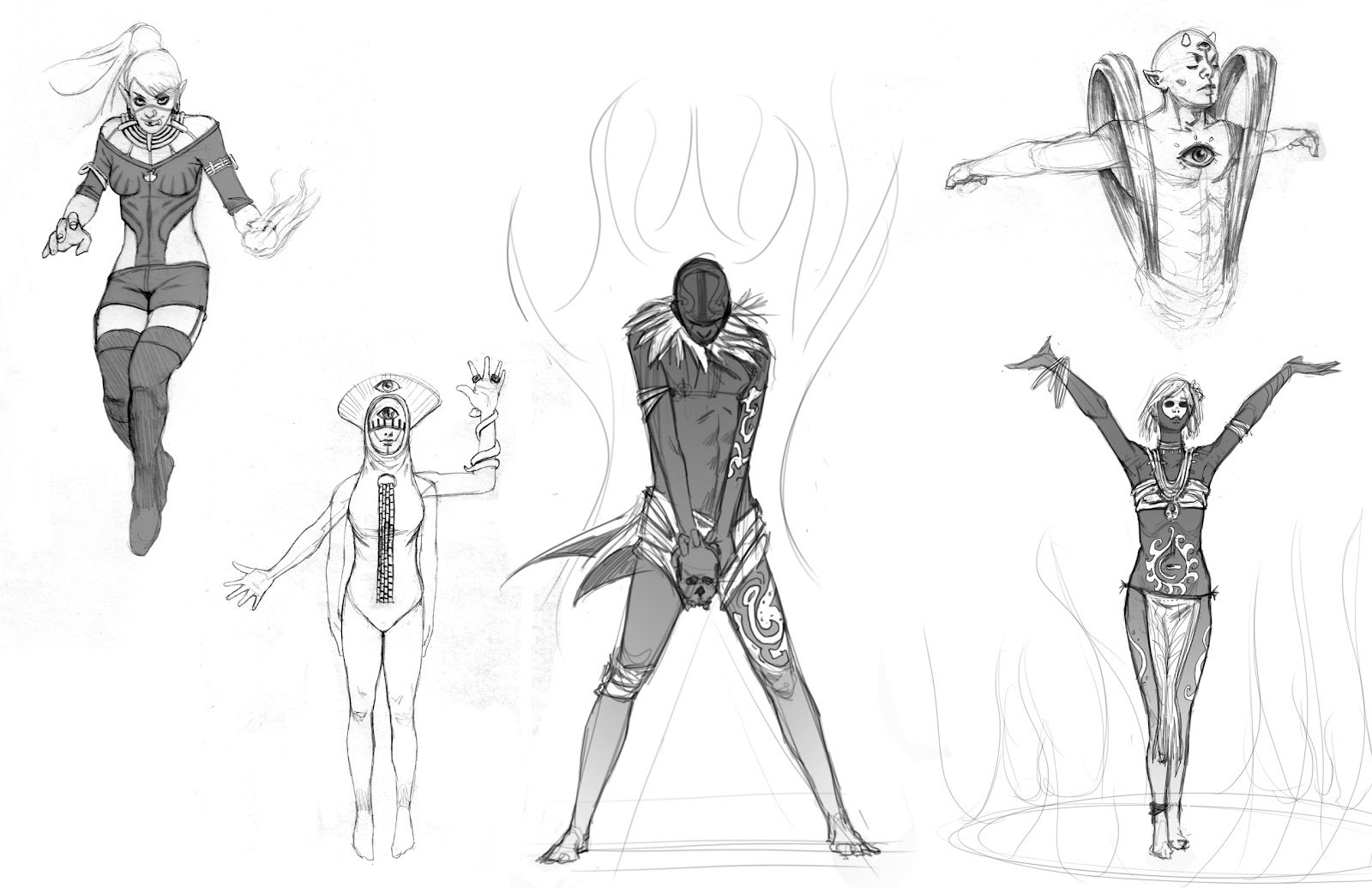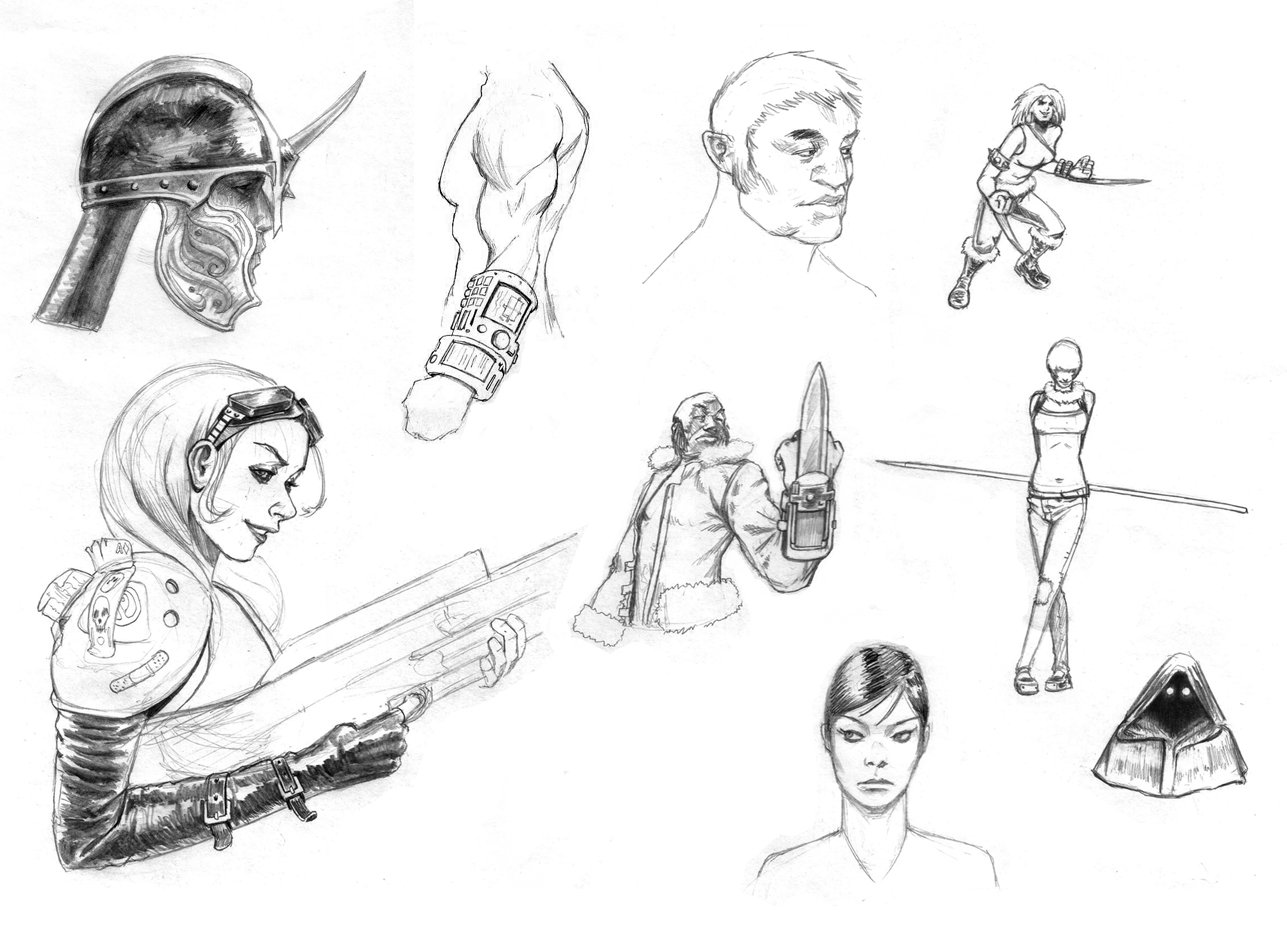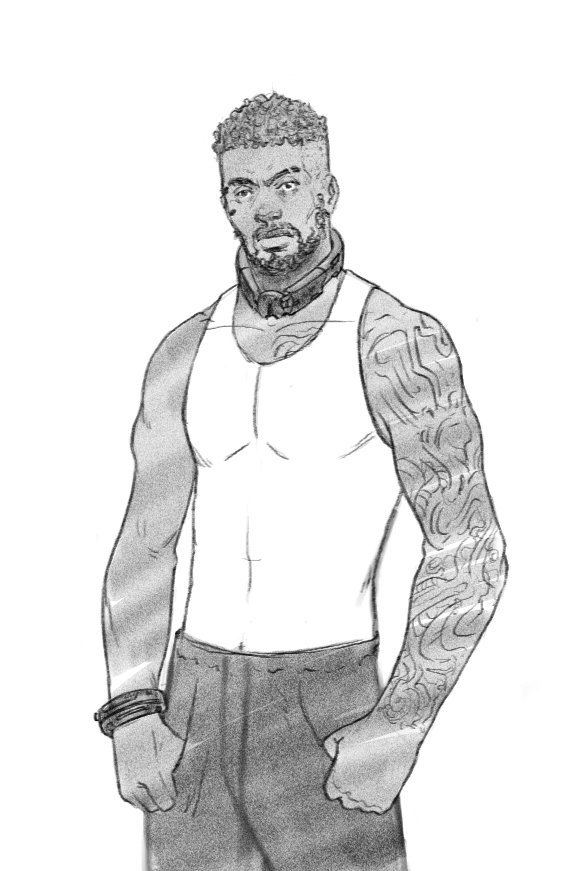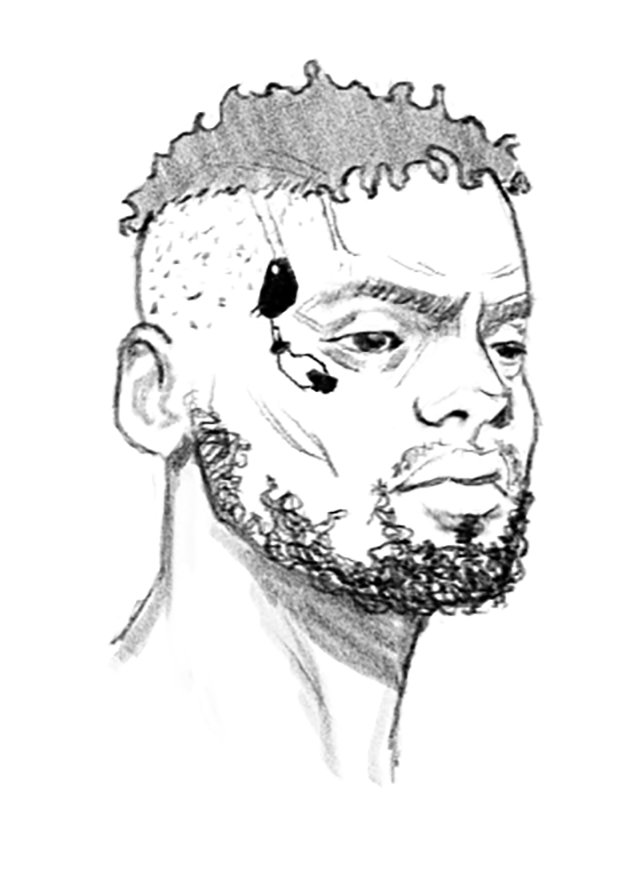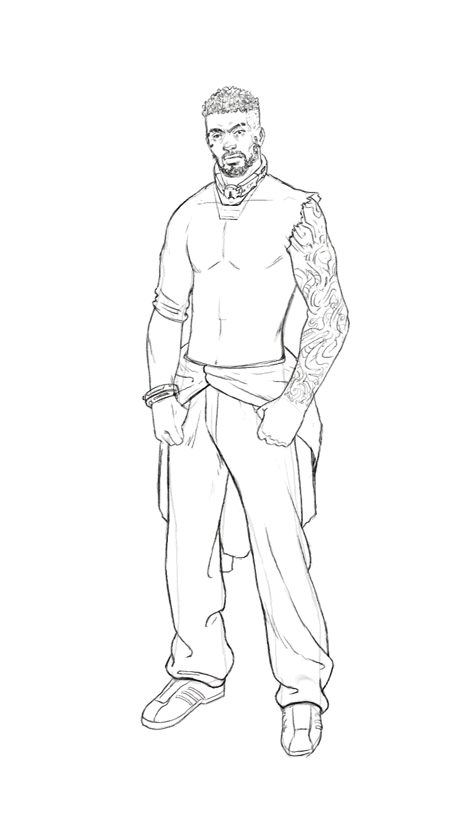 This is a convict from the future in the midst of a zombie apokalypse. He's seen worse monsters than these.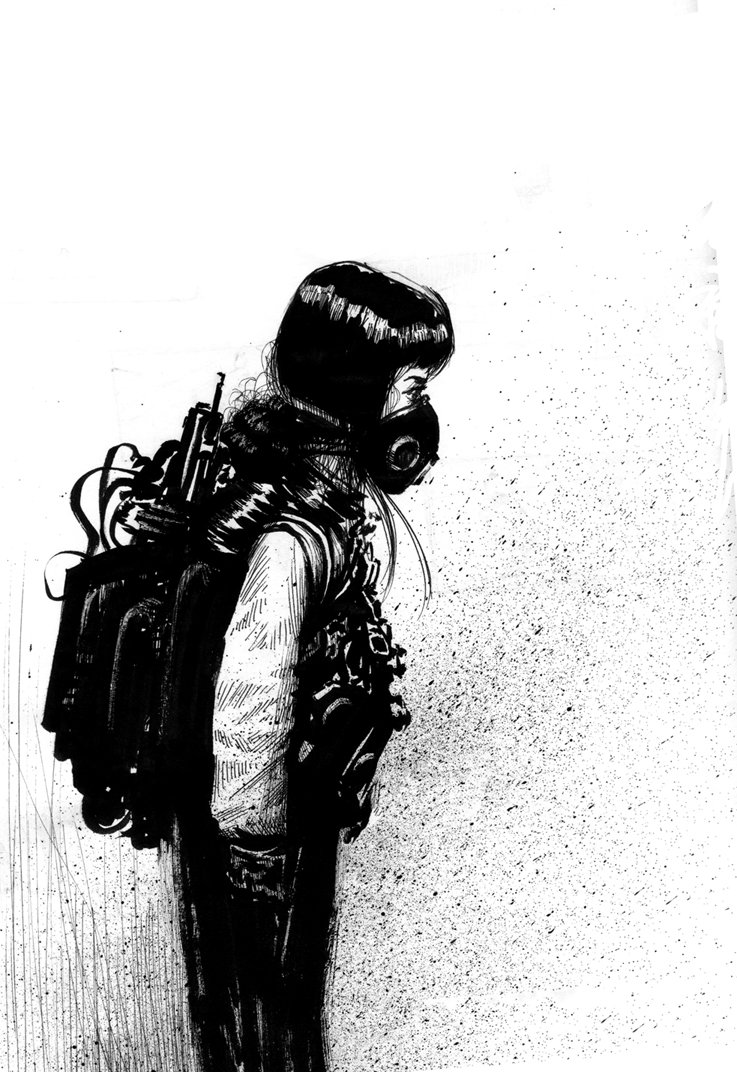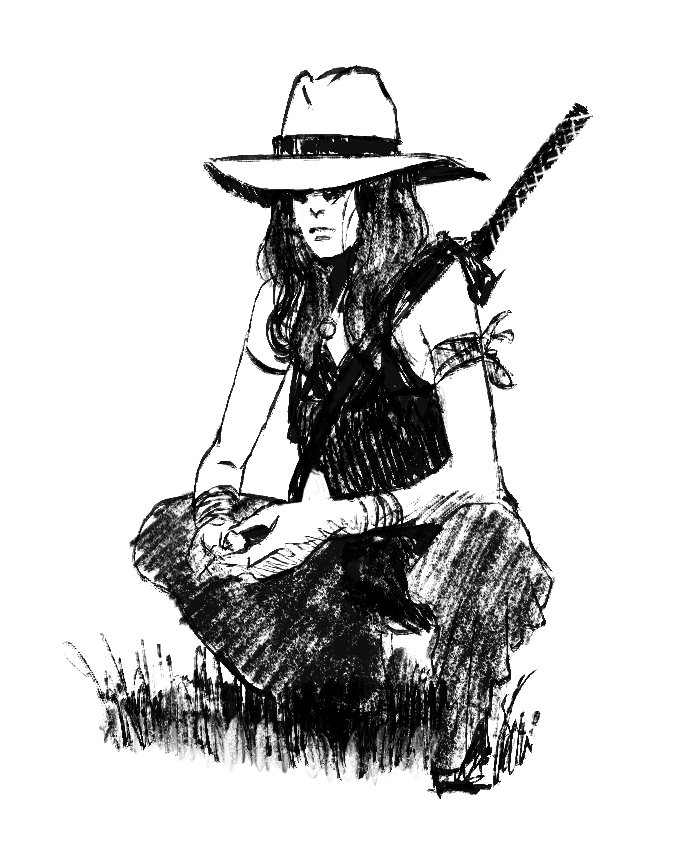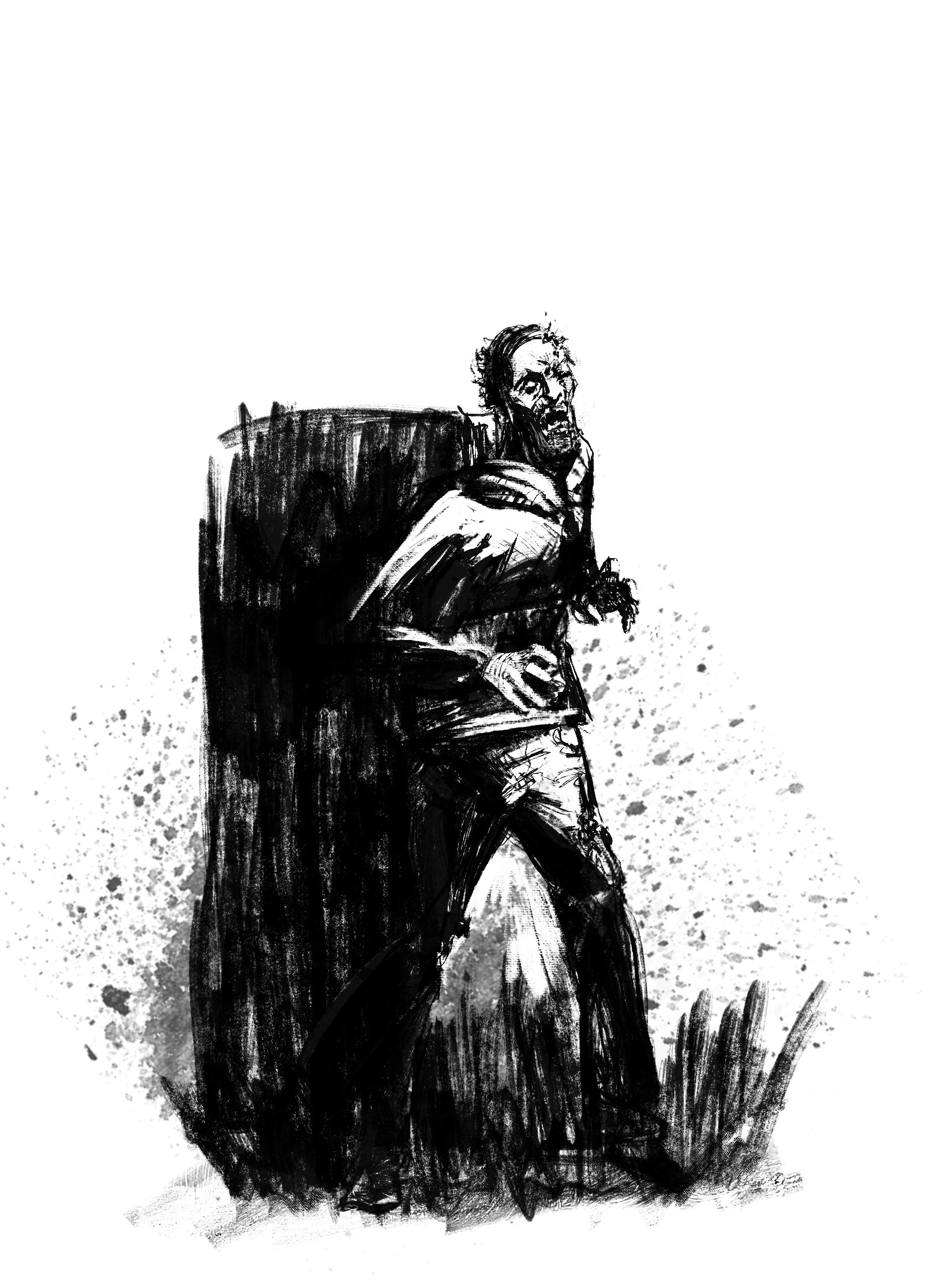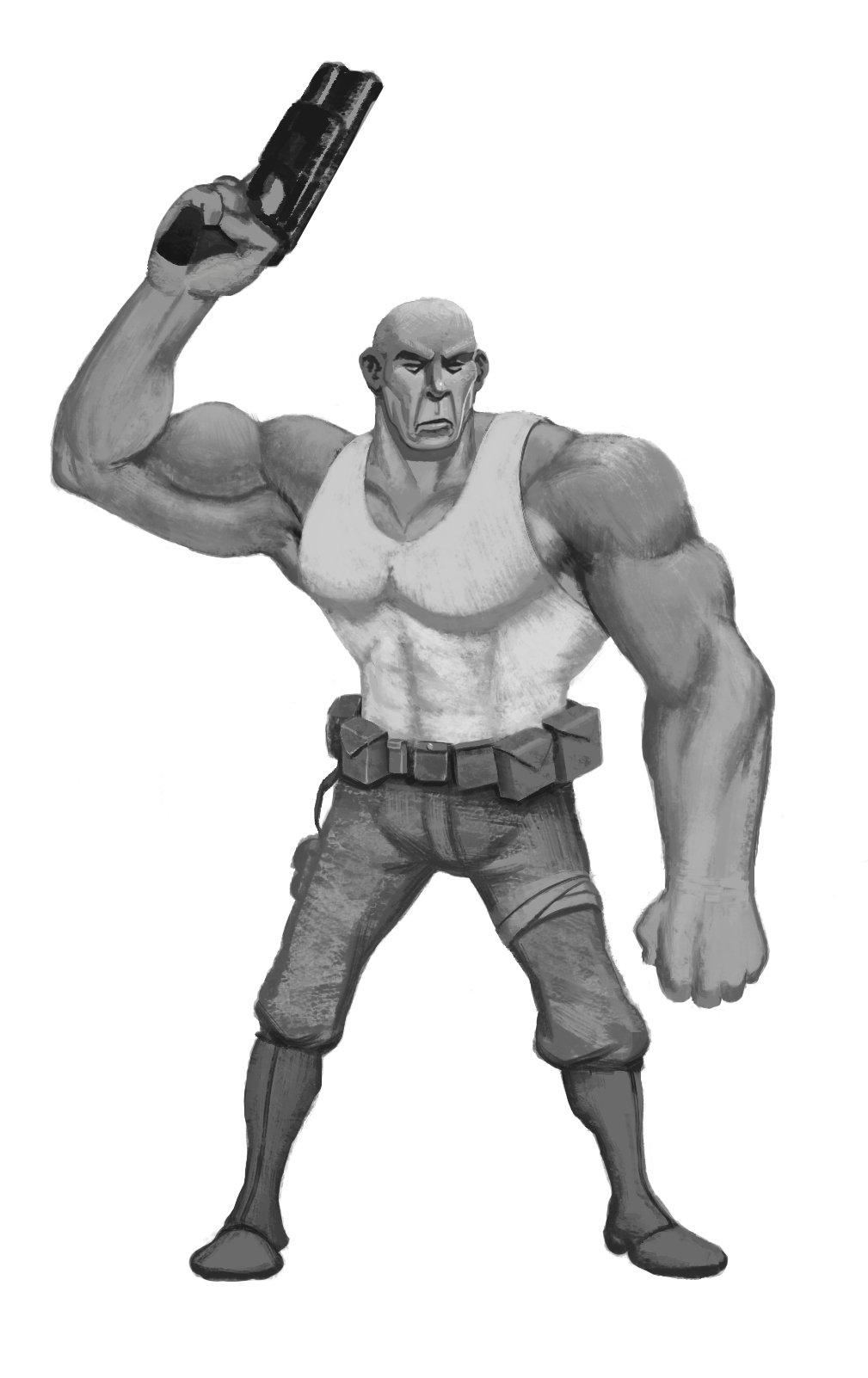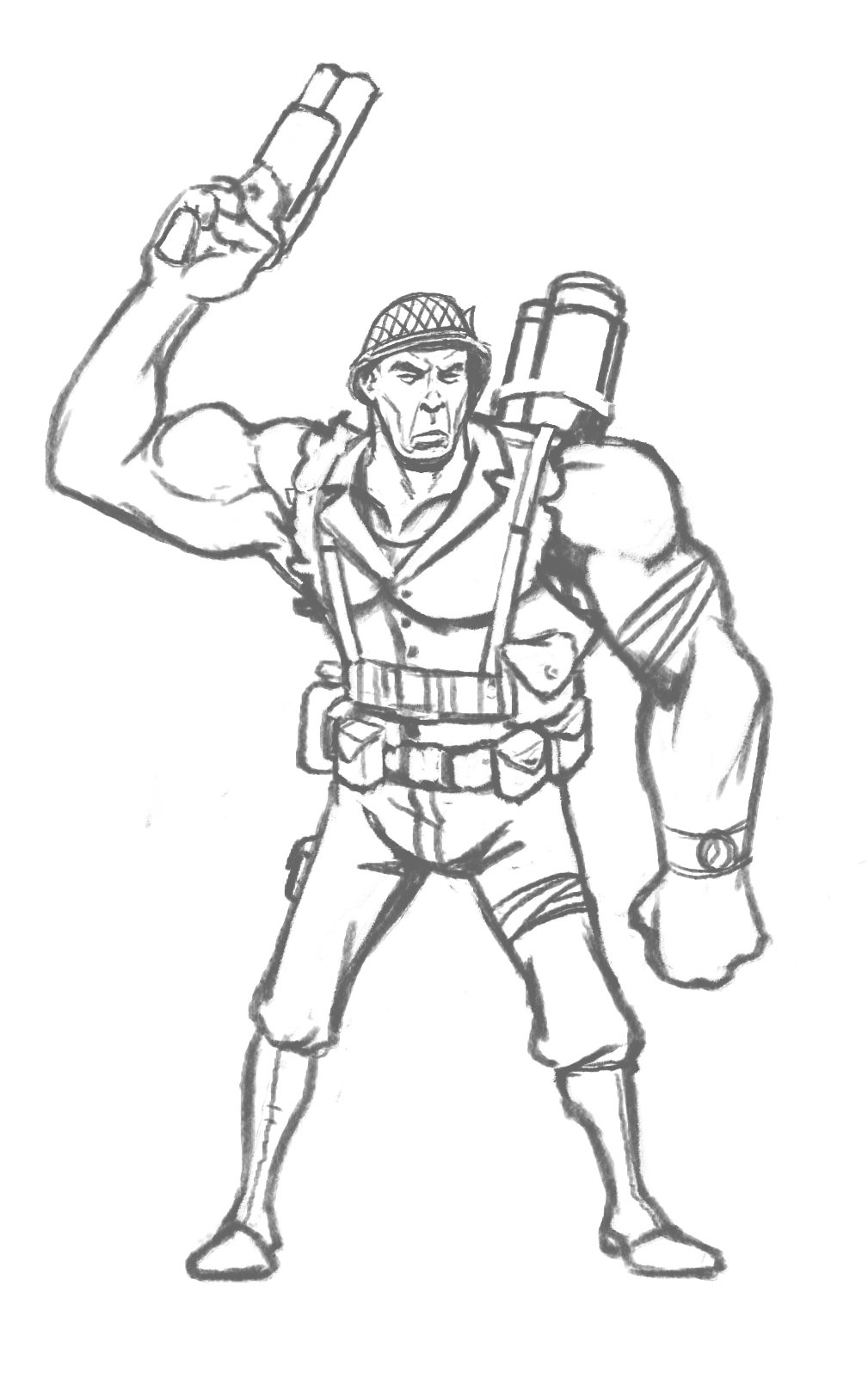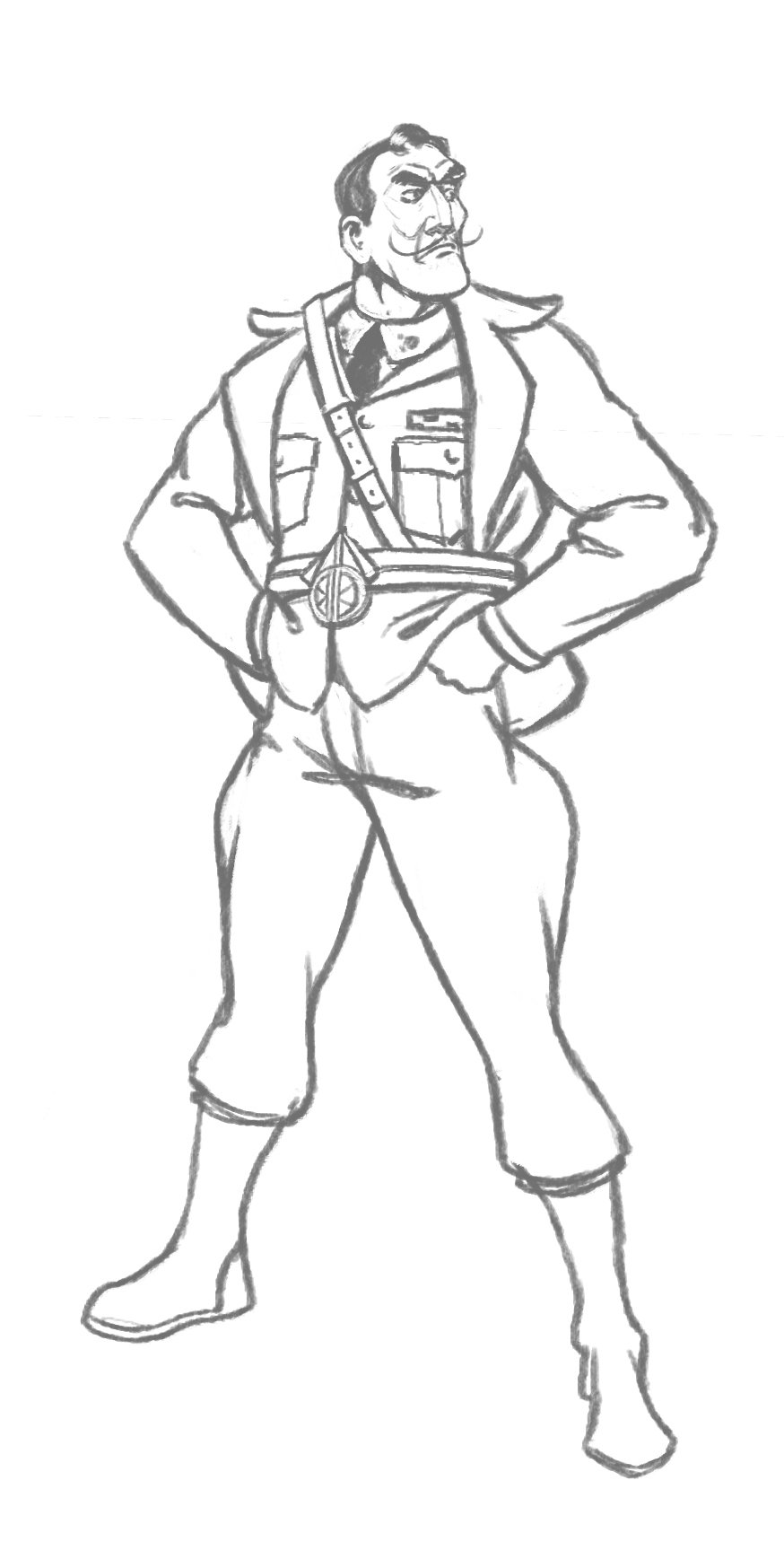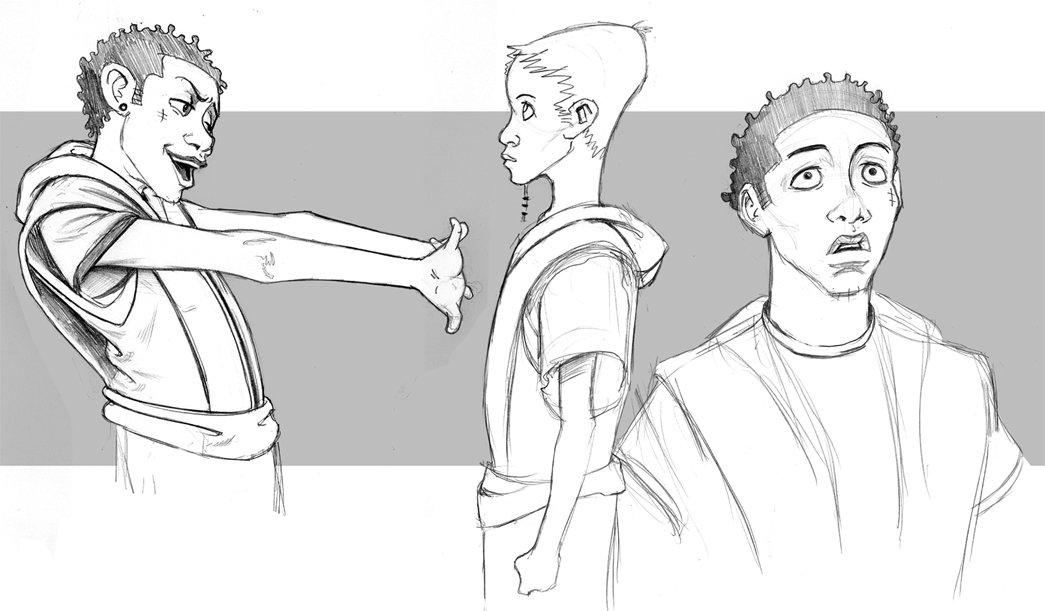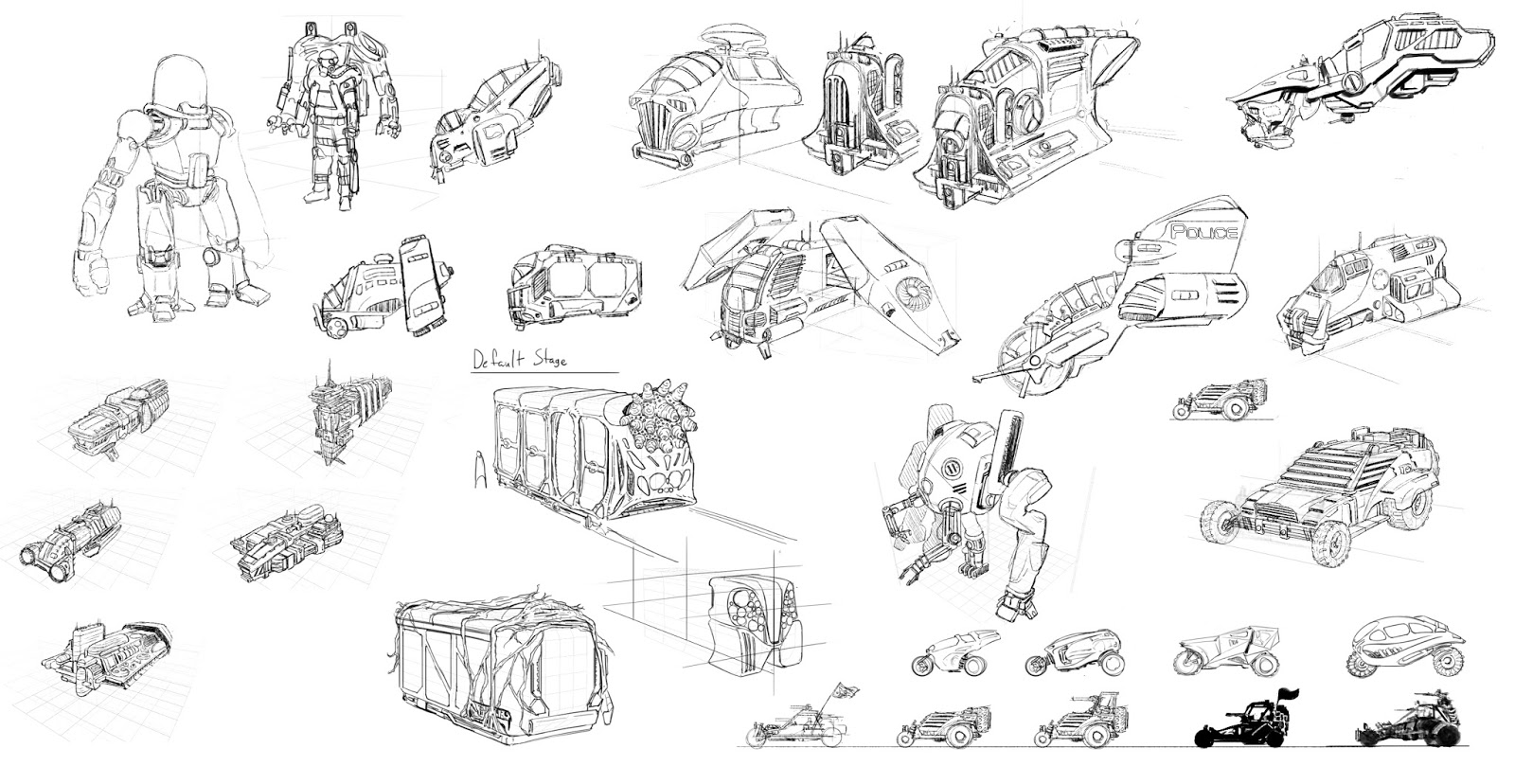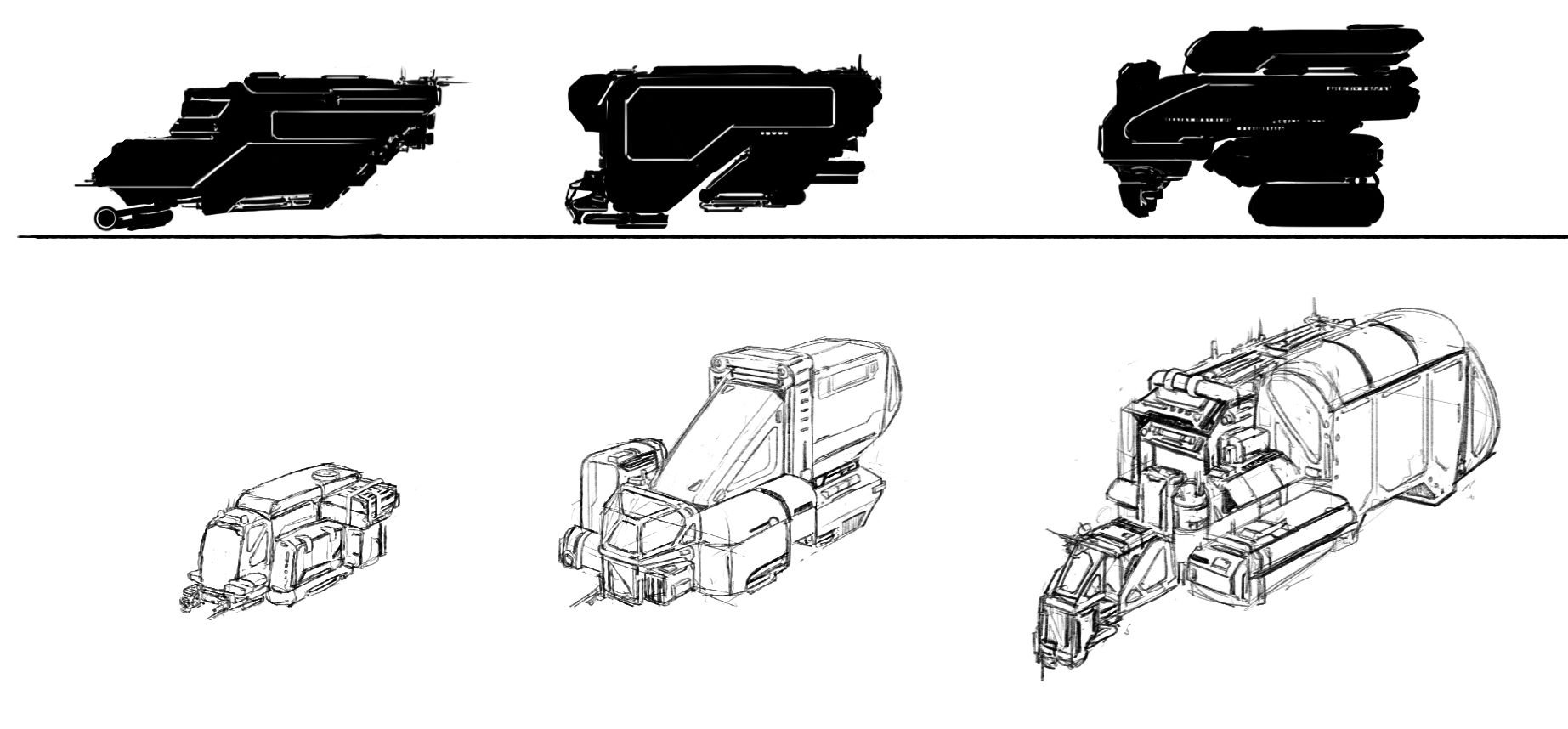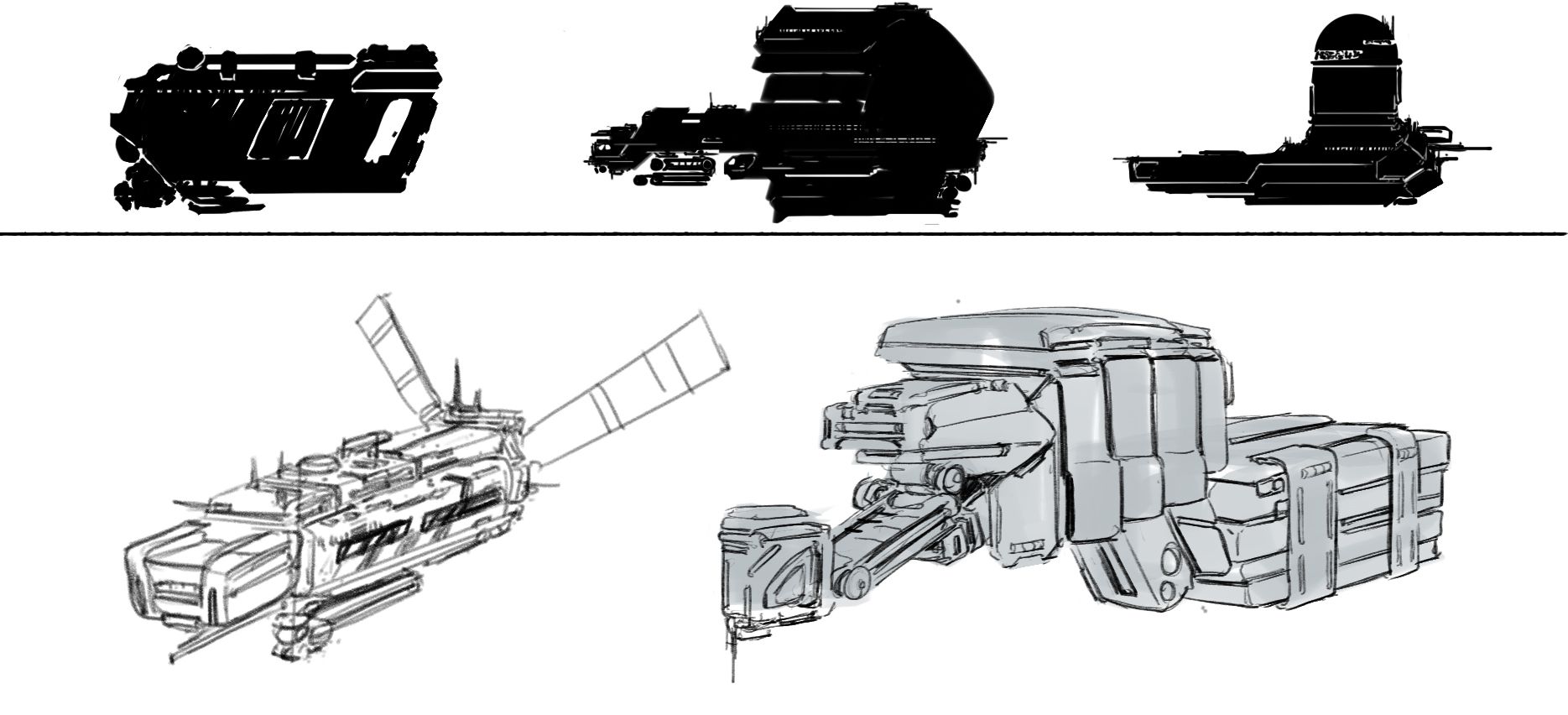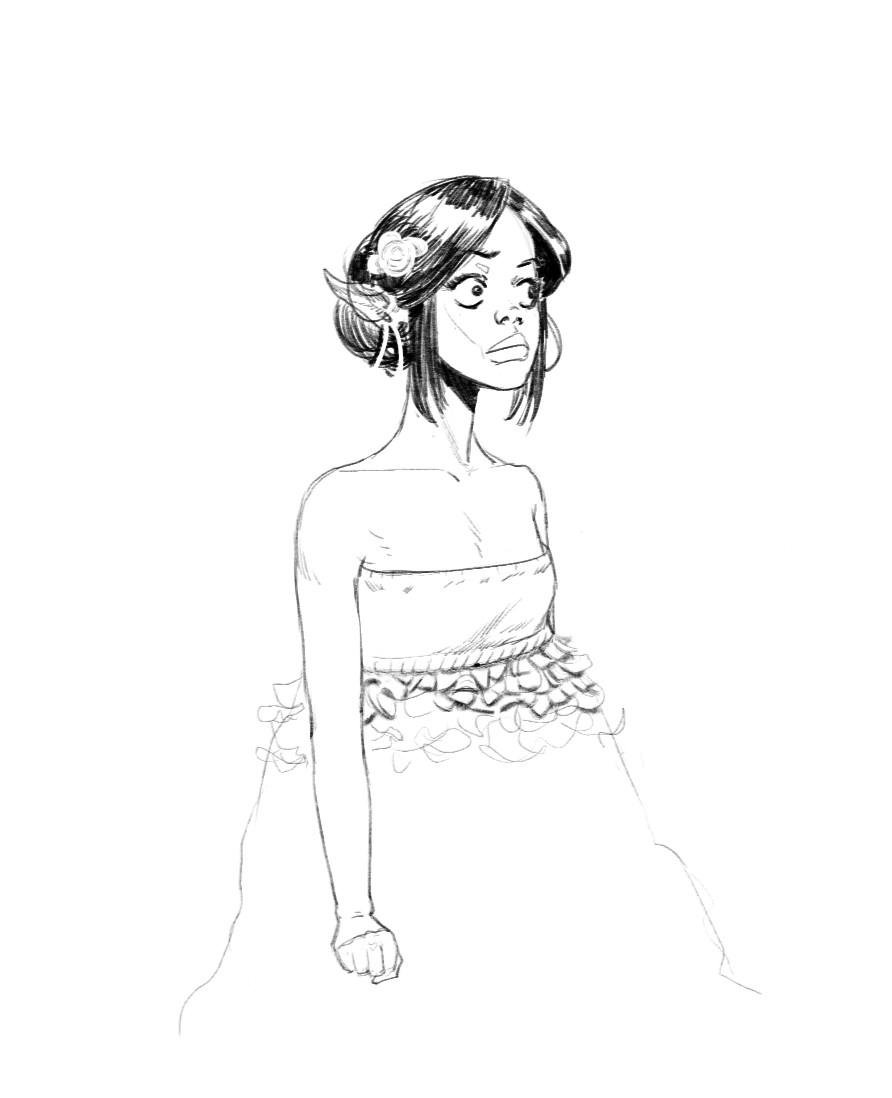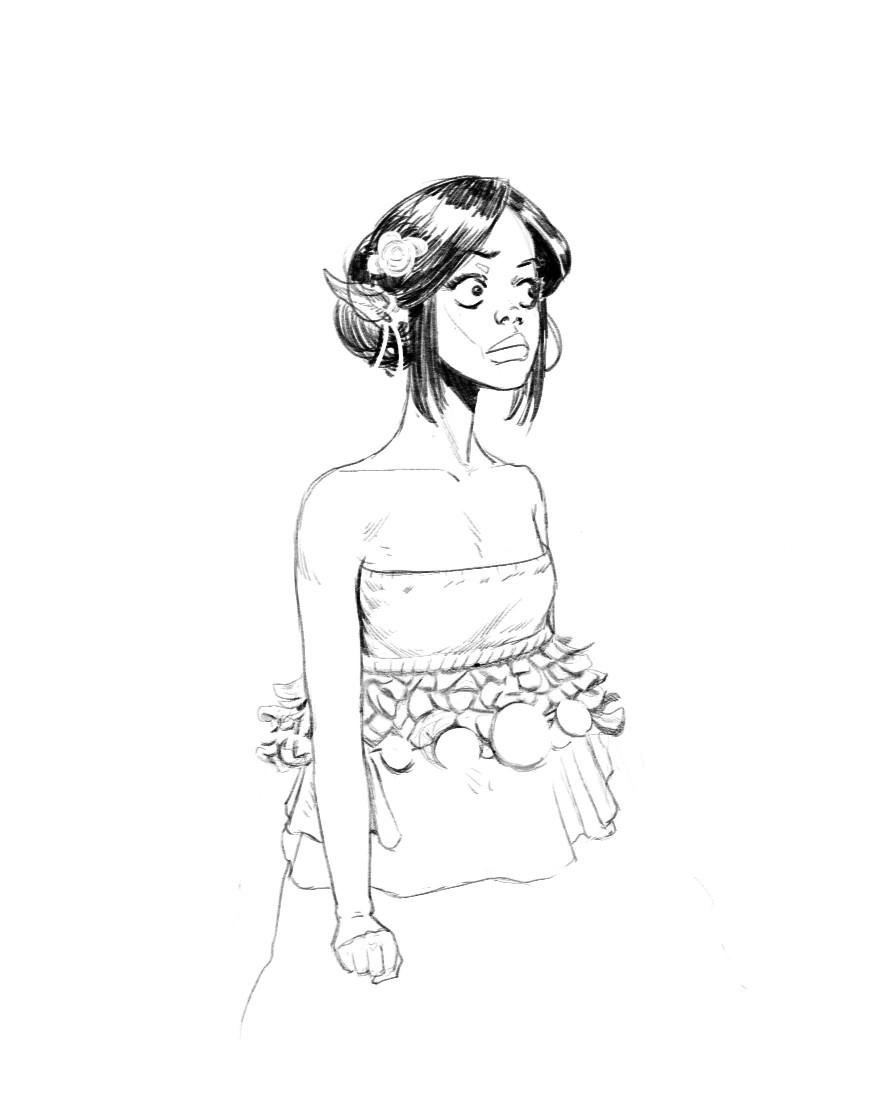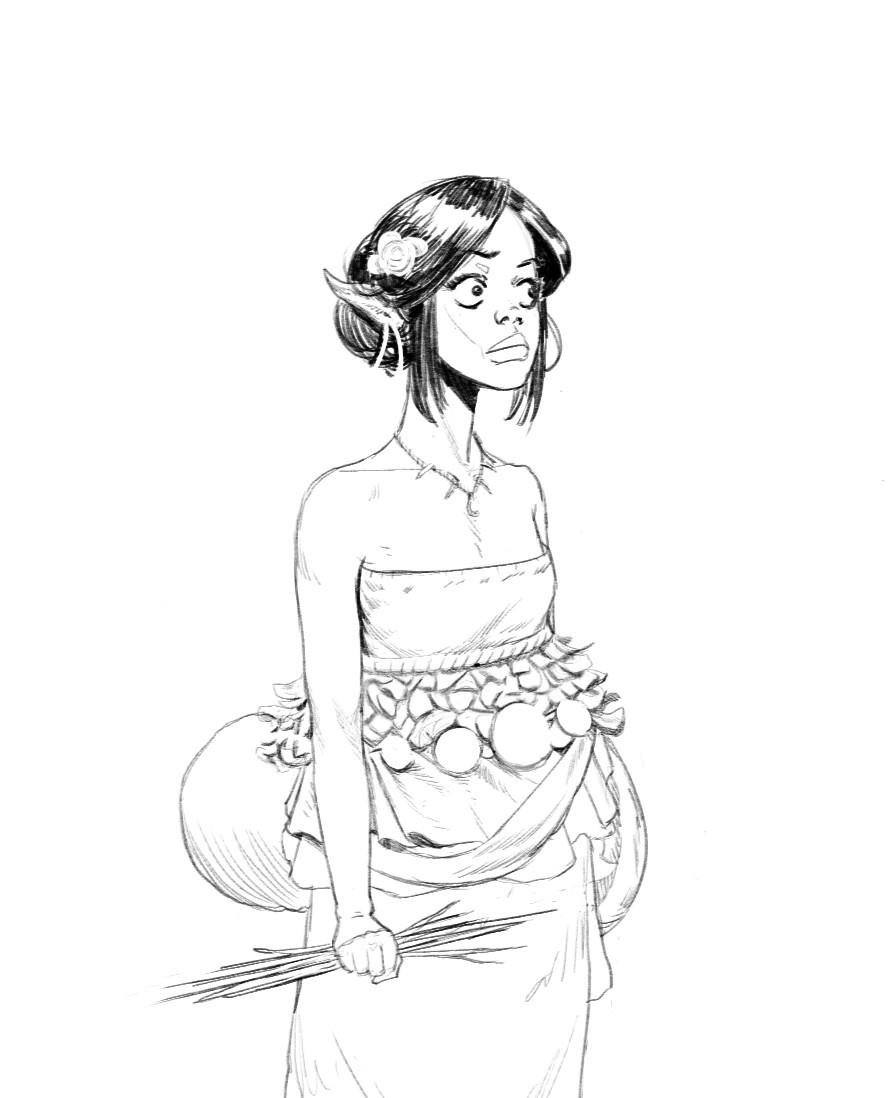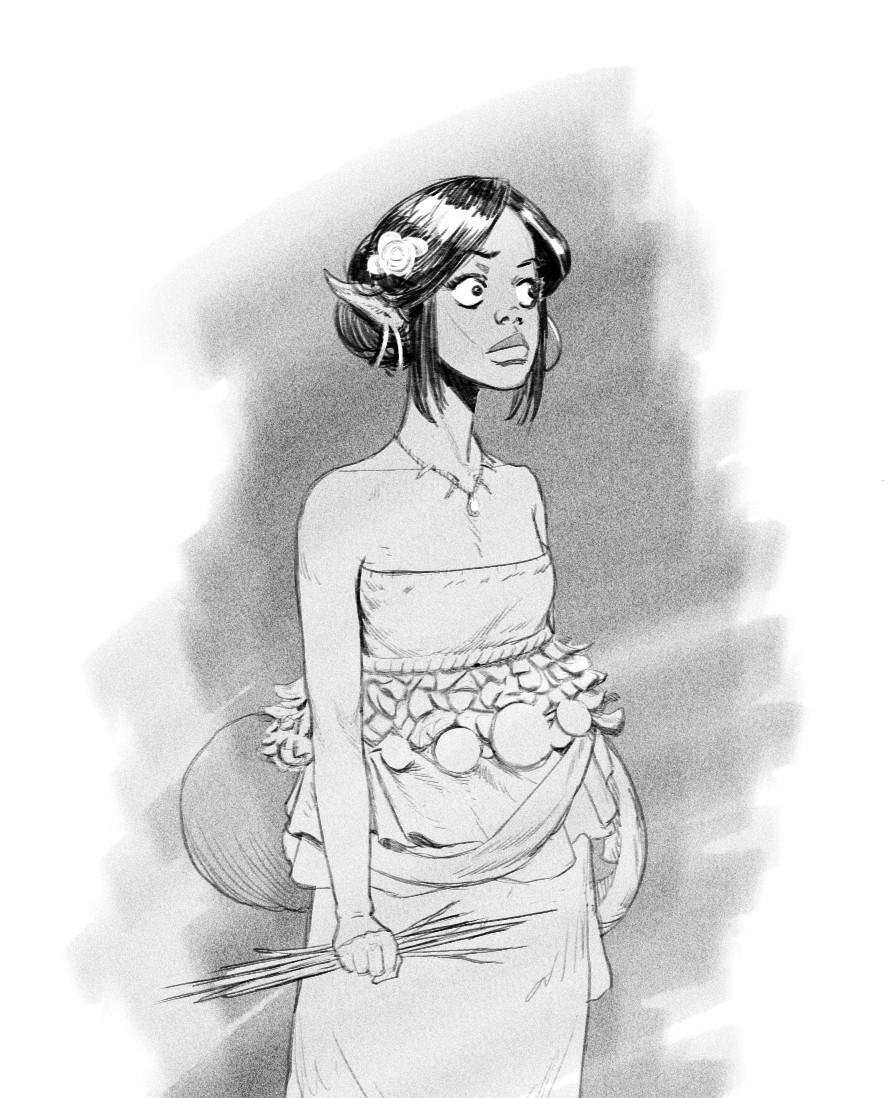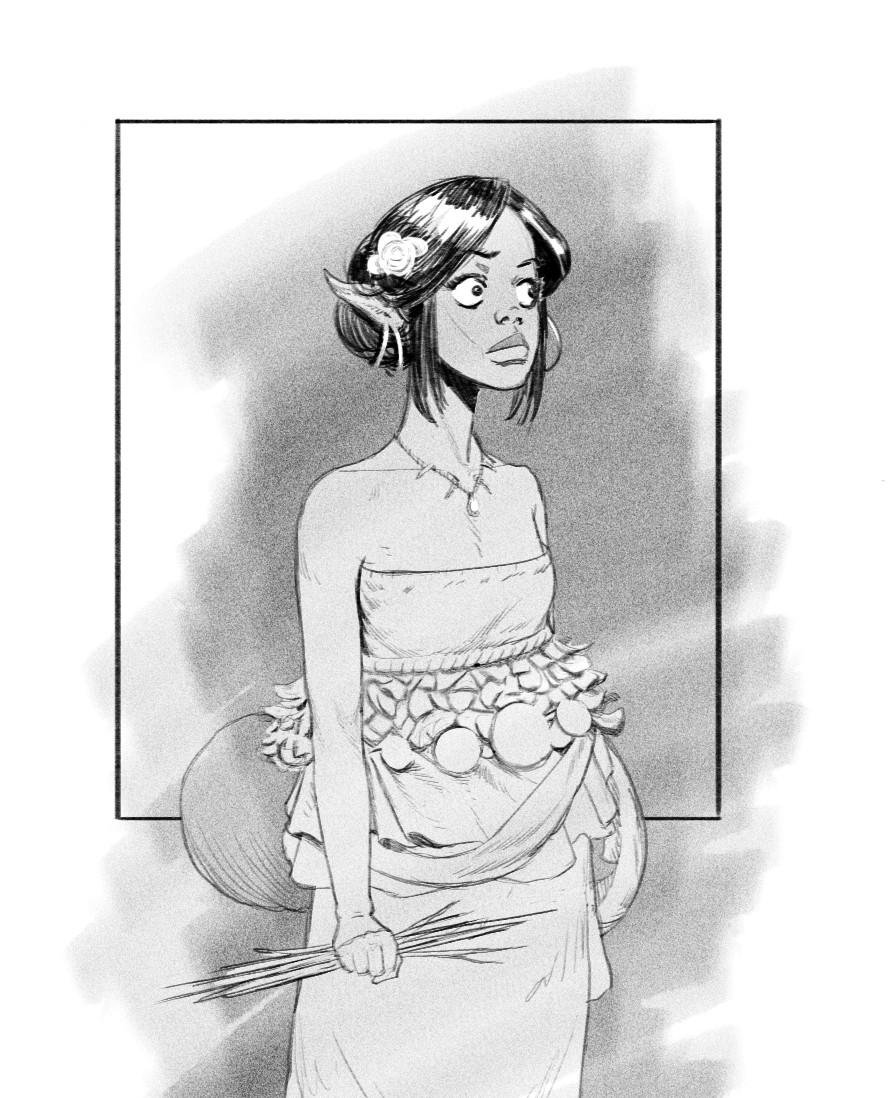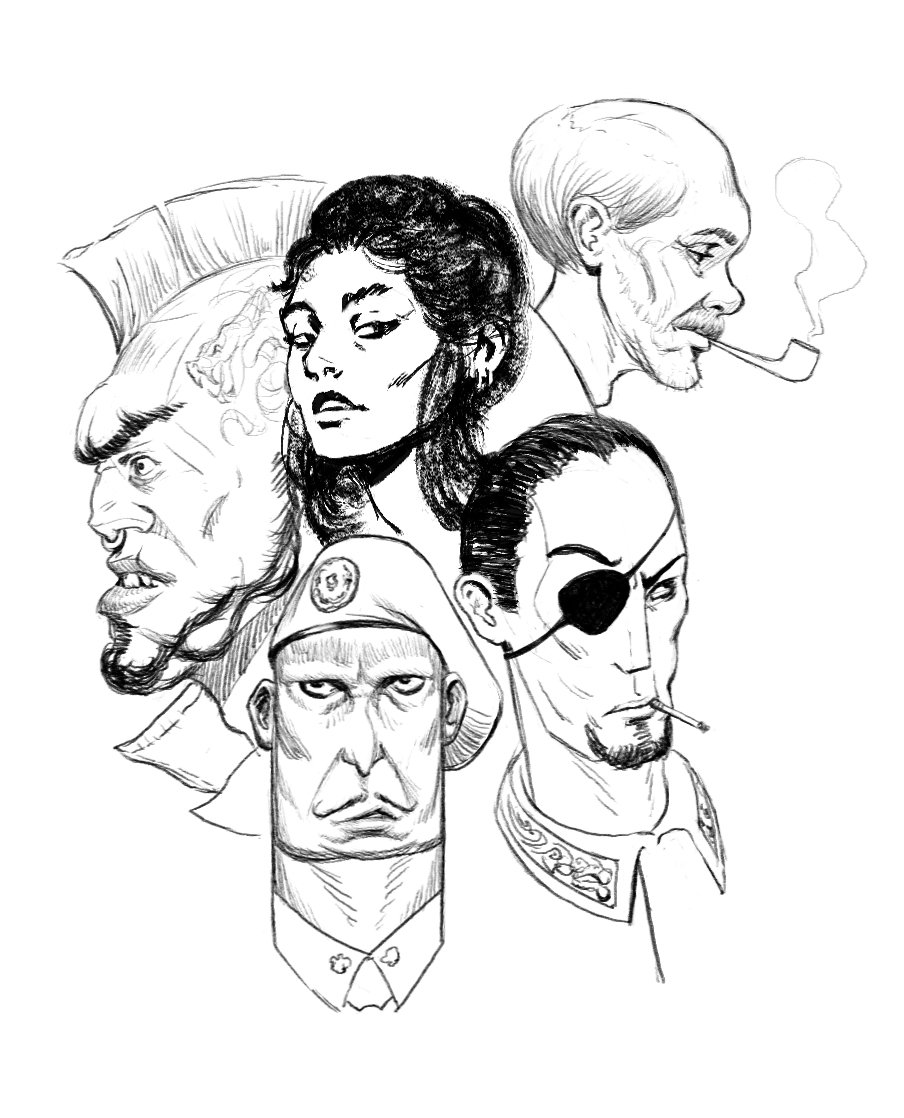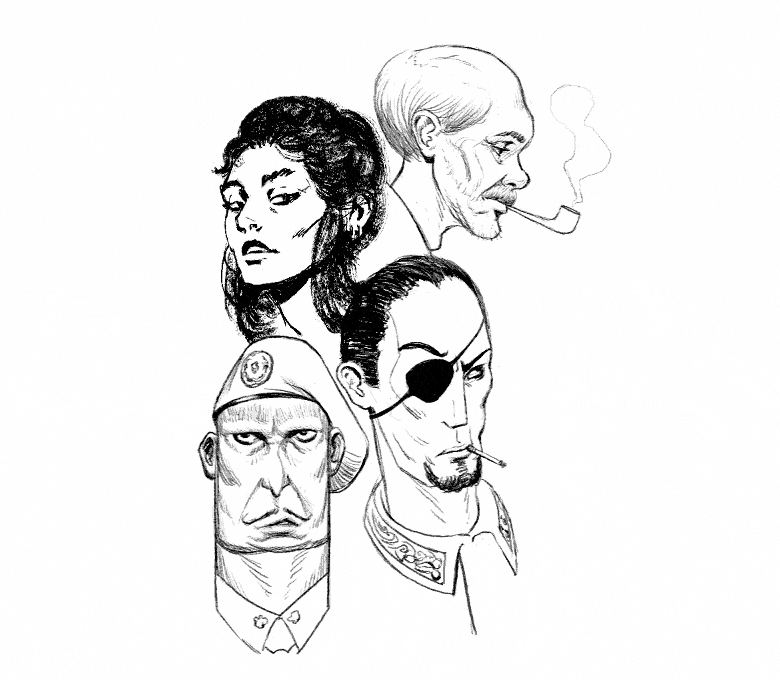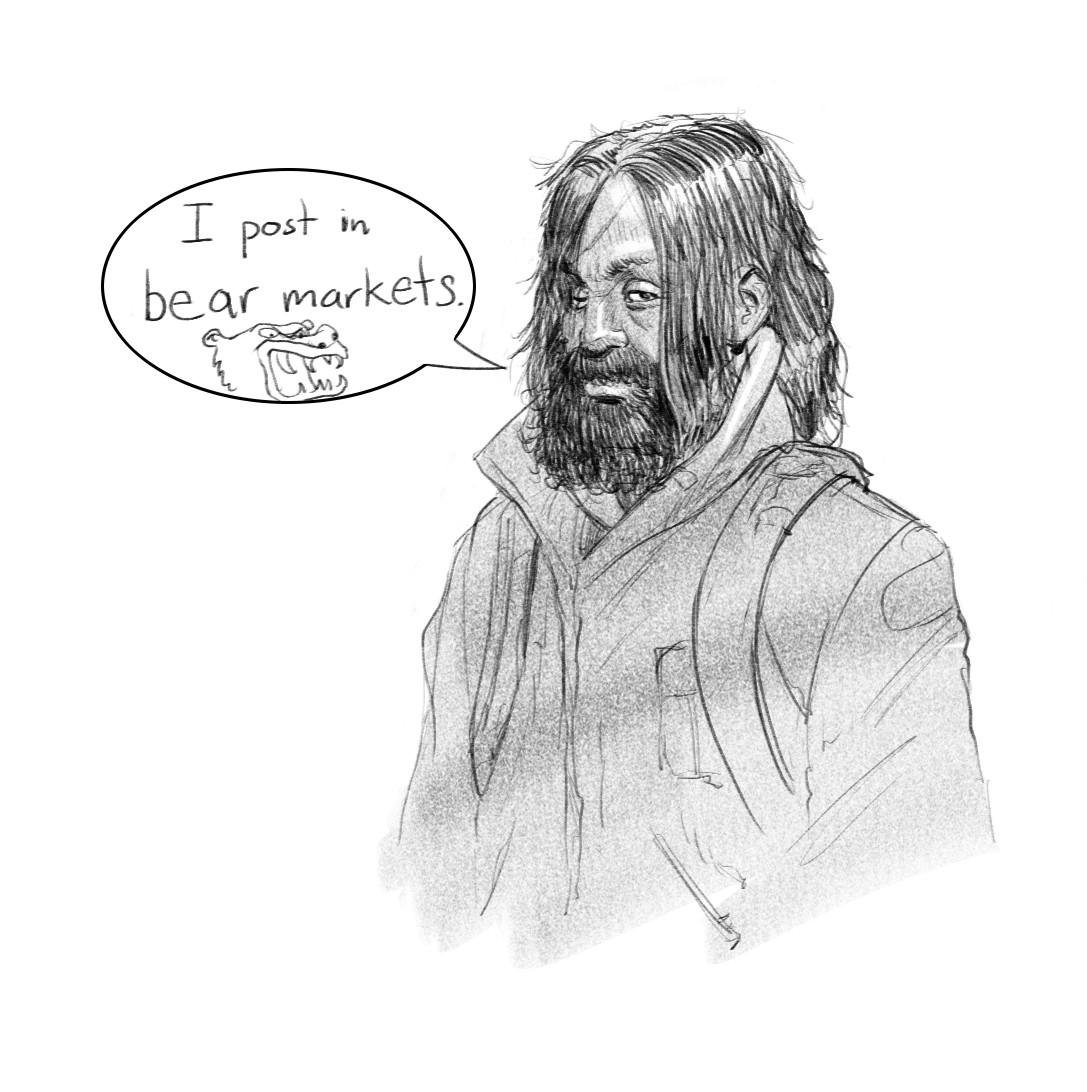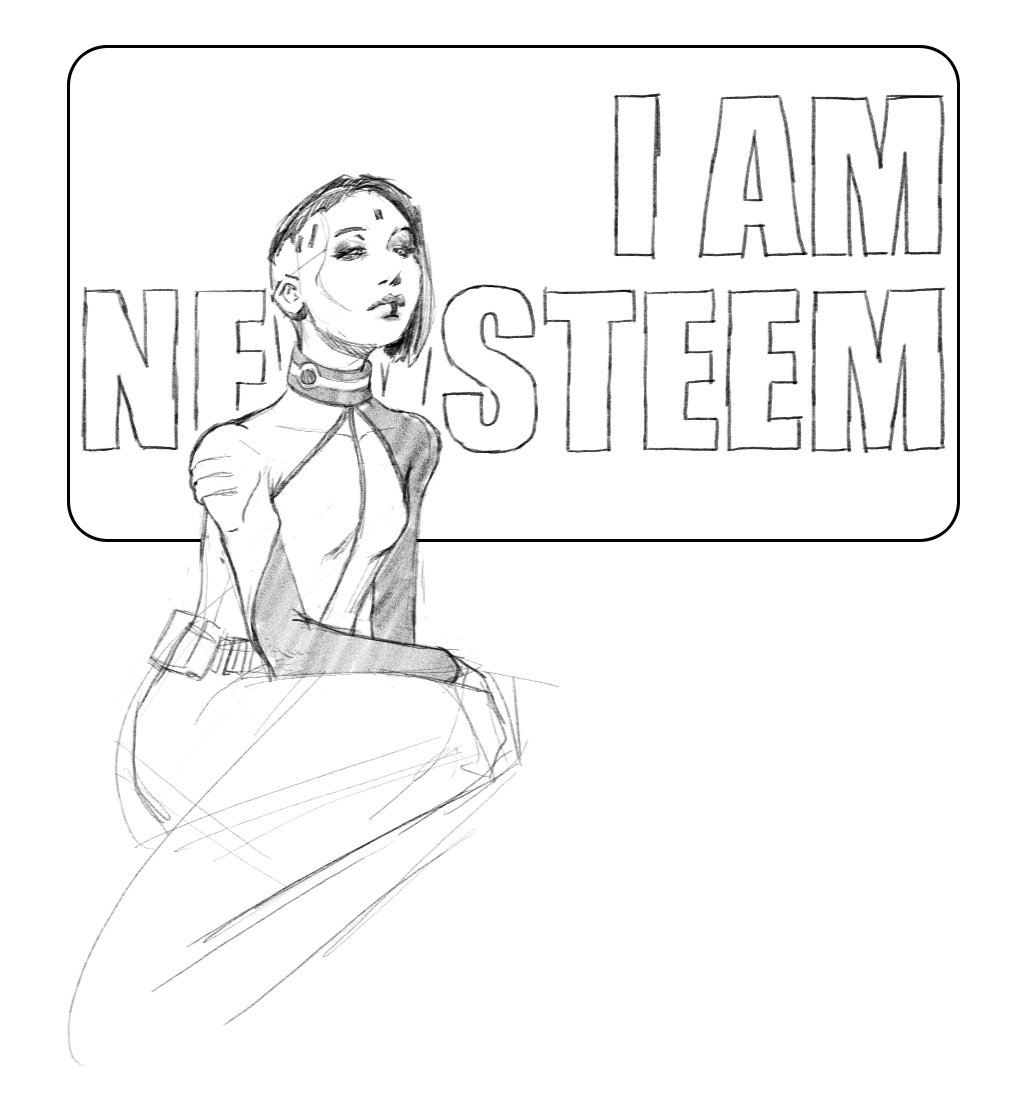 Annnnnd that's the end of my showcase for this week. Hope you enjoyed. Next week it'll be between weird 3D animations or environment illustrations I think. Stay tuned!