Der tag #showcase-sunday ist ein Experiment erdacht von @nonameslefttouse um älteren, wenig beachteten Posts neue Aufmerksamkeit zu bringen. Ich werde also einige meiner Werke, ein wenig aufpoliert, wieder posten.
#showcase-sunday is an experiment initiated by @nonameslefttouse to show you older posts that didn't get the attention they might have deserved. In my early months here there were some posts I consider interesting and/or entertaining, so I will post some of them again in an edited version.
Der Original-Post ist fast 400 Tage alt, aber meine Gedanken zu unserer Blockchain und allem drumherum haben sich nicht sehr geändert :)
The post I use today was written nearly 400 days ago, but my thoughts about this blockchain and everything around it haven't really changed :)
---
Dies war meine Antwort auf die Challenge vom @needleworkmonday ("Ein Herz für Steemit" machen, fotografieren und etwas dazu schreiben). Ich hatte schon länger eine Anleitung für ein Häkelherz auf meiner Liste, das fügte sich also gut!
@crosheille had posted a #needleworkmonday challenge: craft a heart and write about what Steemit means to you. Well, there was a crochet pattern for a heart I've been wanting to do for a long time...
---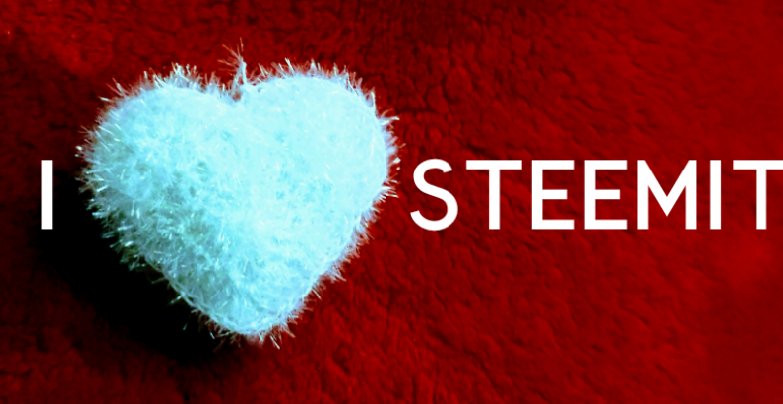 ---
Tell us why you love Steemit, what keeps you here and what inspires you
---
Warum ich diese Blockkette liebe und weiterhin Beiträge schreibe? Tja, ich war nie ein großer Nutzer von Social Media, ich habe Accounts, aber die sind eher dafür da, um Menschen und Communities zu verfolgen. Ich hatte keine wirkliche Motivation, etwas zu schreiben, das niemand lesen würde, außer den Leuten, die mich kennen und denen ich eh anderweitig mitteilen würde, worüber ich geschrieben habe. Hier machen die tags es einfacher zu sehen, was andere Leute so machen (OK, lasst uns nicht über das 'Verschwinden' von älteren Beiträgen sprechen1). Instagram oder Twitter mögen tags haben zum erleichterten Auffinden von Beiträgen, aber da sind es ja oft mehr tags als Text ;)
Why I love this blockchain and keep writing posts? I was never a big user of social media, I have accounts but they are more for following people and communities. I had no real motivation writing something that nobody would read apart from those people that know me and would be told what I wrote about anyway. Here the tags make it easier to see what other people are up to (OK, let's not talk about the 'vanishing' of posts as soon as they're older than a week...1). Instagram may have tags but mostly there are more tags than text ;)
Eine andere Sache, die ich liebe, sind die Communities. Sobald man über ein Thema schreibt, andere Beiträge liest und kommentiert, wird man wahrgenommen, die Interaktion hier ist ein großer Teil dessen, was mich motiviert. Das wird nur noch verstärkt, wenn man Discord benutzt. Auch wenn es viel "Guten Morgen" und anderen Smalltalk gibt, lernt man sich kennen und bekommt bei jedem Problem schnelle Hilfe.
Another thing I love are the communities. As soon as you write about a topic, read and comment on other posts you are acknowledged, the interaction here is a big part of what keeps me motivated. That only gets intensified if you're using Discord. Even if there's a lot of "good morning" and other small talk it lets you get to know each other.
Eine wichtige Sache / And one important thing: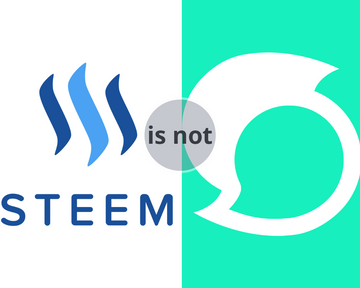 Es gibt so viel mehr auf und um diese Blockchain als Steemit Inc. - schon wenn man sich allein anschaut, was alles zum Schreiben und Lesen von Beiträgen verwendet wurde. Ich benutze steemit.com schon lange nicht mehr (seit August 2018) - Steempeak zusammen mit Steemworld ist alles, was dieser Steemian braucht. Ich benutze diesen schwerfälligen Albtraum in Pfefferminzgrün nicht mehr ;)
There's so much more to this block chain than Steemit Inc. - just take a look at all the things were using for writing and reading posts. I never use steemit.com anymore - since August 2018 Steempeak together with Steemworld is everything this Steemian needs. No more using this clumsy nightmare in peppermint green ;)
Der gefallene Preis von STEEM ist schlecht für diejenigen, die sich auszahlen lassen wollten oder es als Investition gesehen haben, daran gibt es keinen Zweifel. Wir, die Nutzer und Eigentümer von STEEM, sind aufgerufen, das Beste aus unseren Investitionen zu machen - egal ob wir es gekauft oder durch Posten "erarbeitet" haben. Ich kann es nicht oft genug sagen: Steem ist das, was wir daraus machen!
The fallen price of STEEM is bad for those who wanted to cash out or saw it as an investment, there's no doubt about it. We, the users and owners of STEEM, are called upon to make the most of our investments - whether we bought it or "worked" for it through posting. I can't say it often enough: Steem is what we make of it!
"Eigentum verpflichtet. Sein Gebrauch soll zugleich dem Wohle der Allgemeinheit dienen." Das ist aus dem deutschen Grundgesetz, aber man kann es auf unsere Situation hier auf Steem übertragen. Diese Blockchain ist das, was wir daraus machen, sei es mehr Katzenbilder oder "ernsthaftes" Geschäft. Wer hier eine Zukunft haben wollen, der arbeite dafür! Schreiben wir Beiträge, machen wir Videos, lesen und kommentieren wir die Werke anderer. Nicht einfach per dlike kopieren/einfügen - schreib einen Beitrag mit einem Link zu dem, was du für so wichtig hältst und sag uns warum! Schick uns nicht gespiegelte Instagram oder WordPress-Beiträge. Poste nicht einfach ein Video - sag uns, was drin ist, warum sollten wir es uns ansehen?
"Property entails obligations. Its use shall also serve the public good." That's from the German constitution but you can transfer it to our situation here. This block chain is what we make of it, be it more cat content or serious business. If you want to have a future here work for it! Write posts, make videos, read and comment others' works. Don't just copy/paste stuff via dlike - make a post with a link to the thing you think so important and tell us why! Don't send us your regurgigated Instagram or WordPress posts. Don't just post a video - tell us about it, what's in it, why should we watch it?
Jede kleine Sache, die jeder von uns hier macht, ist ein Teil eines großen und großen Puzzles - wir wissen nicht, was daraus wird, aber ich kann es kaum erwarten, es zu mitzuerleben!
Every little thing each of us does here is a piece of a big and great puzzle - we don't know what it will become but I can't wait to see it!
Wie stehst du zu diesem Thema? Schreib es uns!
What's your take on this topic? Leave a comment!
1 Does it still exist or not, that posts are not found at a certaing "age", but older posts are?
---