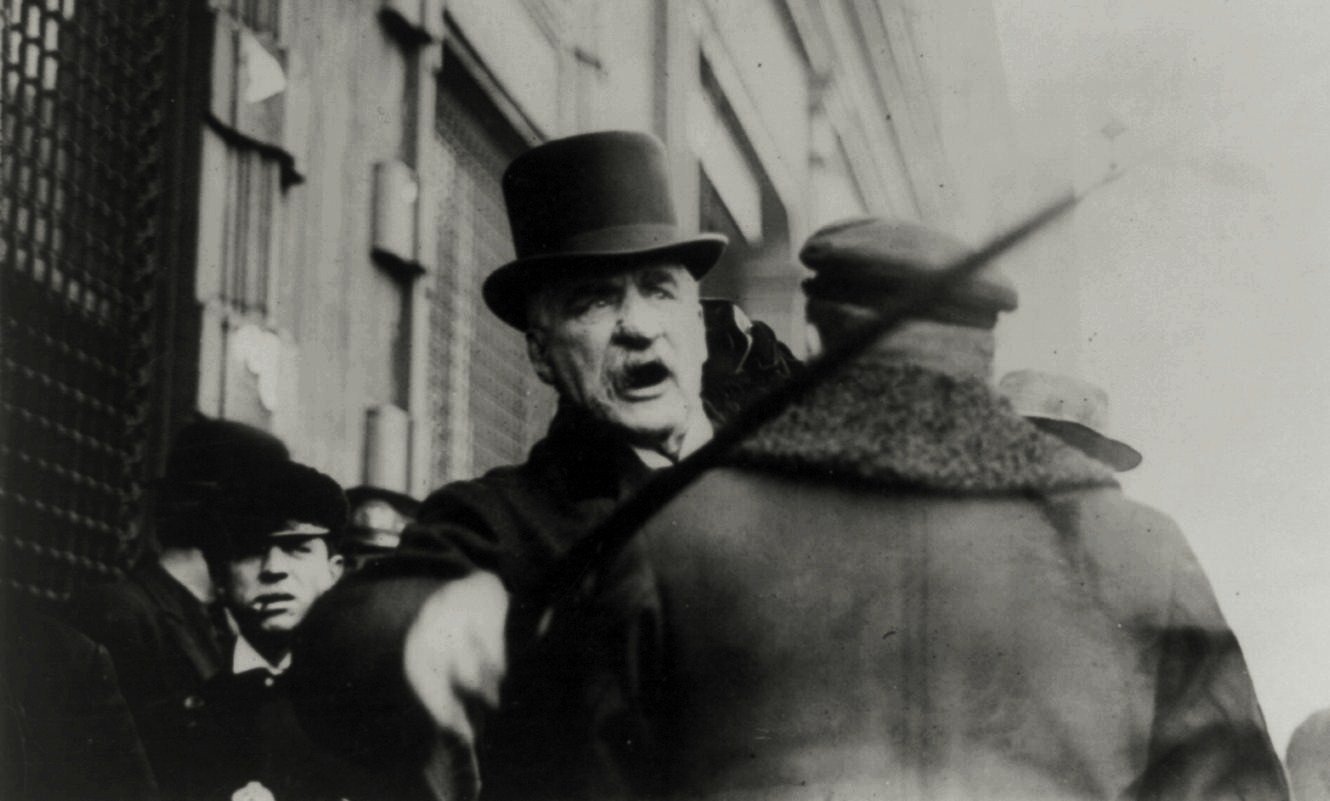 J.P. Morgan
---
Former JP Morgan trader pleads guilty to manipulating US metals markets for years.
https://www.cnbc.com/2018/11/06/ex-jp-morgan-trader-pleads-guilty-to-manipulating-metals-markets.html
After reading that article, one should ask themselves about its true meaning. For that, we need a little context.
A Brief History of Gold and Silver
Gold and silver have been used as money for millennia, until Nixon abolished the gold standard in 1971 and opened the floodgates for fiat currencies, where the dollar was given the opportunity to reign supreme. It's no coincidence that since the Federal Reserve (which is a private bank, NOT a government entity) was founded in 1913, the dollar has been on a steady decline, where today it had lost over 96% of its purchasing power.
Because of their limited supply, gold and silver provided economic stability for centuries and allowed civilizations to flourish. Why? Because it kept governments in check and prevented them from indulging in deficit spending (spending exceeding the revenue). However, history is full of examples where gold and silver were gradually debased to fund wars and build social structures. Debasement was achieved by re-minting the pure gold or silver coins with other cheap metals like copper, therefore increasing the money supply. In our modern world, debasement is simply printing more fiat currencies. Such deficit spending always led to hyperinflation and ultimately the demise of century-old power houses, like the Roman empire.
Starting with Nero in AD 64, the Romans continuously debased their silver coins until, by the end of the 3rd century, hardly any silver was left.
(https://en.wikipedia.org/wiki/Debasement)
If you want to know what hyperinflation looks like in the 21st century, look no further: Venezuela and Zimbabwe.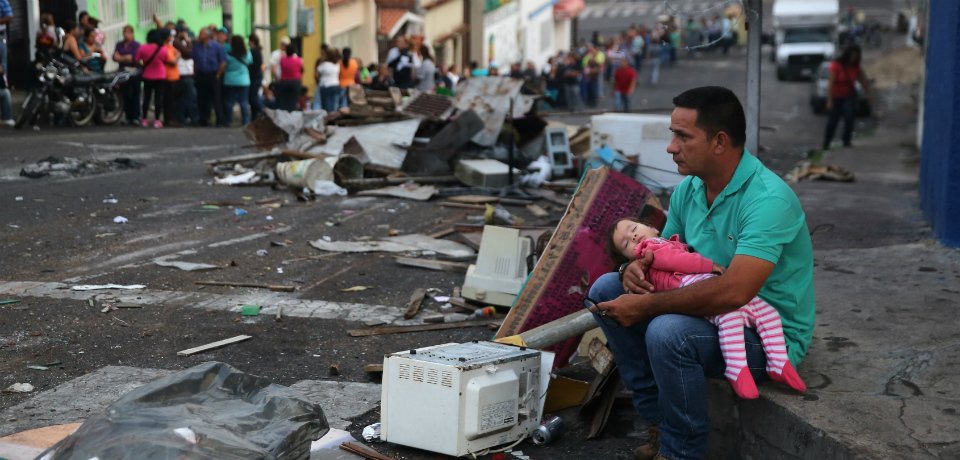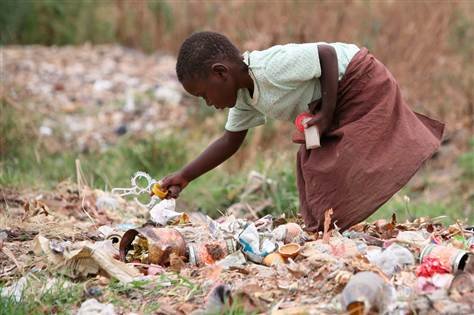 So, during the last 47 years, what happened when the rest of the world (sheeplings) went along with Nixon's criminal plan to ditch the gold standard? Well, since there's nothing to keep governments in check, the bankers took over, since they are the ones who controlled the printing of currencies. Thus, there's no limit whatsoever to how much they can print, something they couldn't do with gold and silver. So here we are, trusting in worthless pieces of paper that are continuously being debased and devalued. History shows that over 6,000 currencies simply ceased to exist. Lesson: all fiat currencies end up in the trash, while gold and silver are still around.
Furthermore, government deregulation allowed banks to increase their fraudulent and criminal activities to rob the people of their assets. How? I'll give you the example of silver, which is the topic of this post's title.
Back to 2008, while the banksters were dreading deflation, several rounds of quantitative easing (QE) where unleashed to bail out the banks because they were too big to fail. By the way, quantitative easing is a fancy word for printing more currency.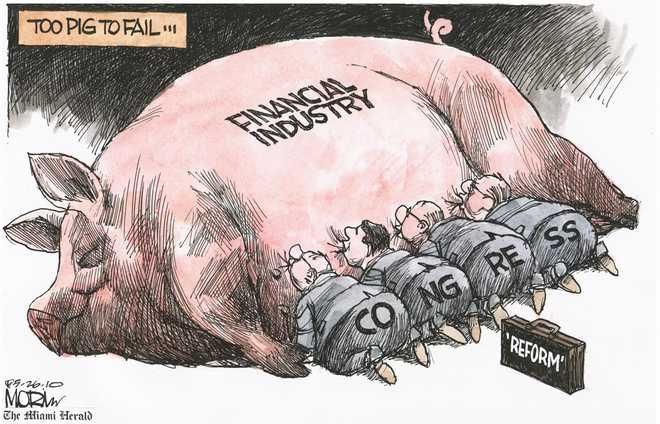 https://ritholtz.com/2010/05/too-pig-to-fail/
Following each QE, investors rushed into buying... gold and silver, which sent the prices skyrocketing. No matter what the "experts" tell you, precious metals are and have always been a hedge against inflation and deflation. Publicly, the economists on TV bash precious metals, but in the background, it's clear what they're doing: keep the population away from precious metals so they can hoard it themselves. I'll get to that in a minute. So with the rising prices of gold and silver, JP Morgan (and other fraudsters like George Soros), systematically shorted their positions and dumped their paper gold and silver (e.g. ETF's and futures contracts) to suppress the prices. The price manipulation was outrageously clear back then, and here we are 10 years later with proof that JP Morgan did manipulate the silver price, to say the least. And that's not all. Before 2011, JP Morgan held ZERO physical ounces of silver. When silver peaked at almost $50 in 2011, JP Morgan opened their vault in New York! After the big short started, they began filling their vault with physical silver! This stockpiling is still ongoing and its timing was no coincidence. These guys know exactly what they're doing. They know silver is going to go big, otherwise they wouldn't be stockpiling it. Currently, they are holding over 150 million ounces of silver in registered COMEX warehouses, and possibly an additional 500 million ounces in Switzerland.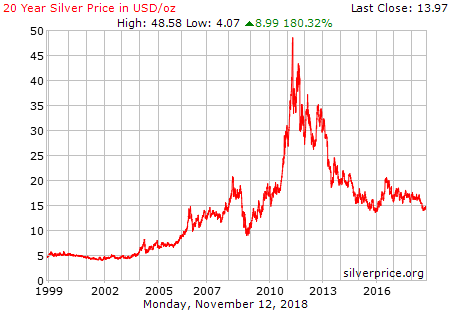 https://silverprice.org/silver-price-history.html
What Happens Next?
Consider the following:
USA's debt went from to $880 billion to $22 trillion in 10 years, (i.e. deficit spending)



https://tradingeconomics.com/united-states/government-debt
Three rounds of QE's (printing currency, debasement and devaluation)
USA trade wars with China and other super powers
Unending global wars, proxy wars and political tensions worldwide
JP Morgan manipulated and shorted silver, made a ton of money, then bought physical silver cheaply, thereby robbing wealth from the people.
Top governments recalling their gold from overseas vaults (Germany, Russia, China, Venezuela, etc...)
Top governments hoarding gold and silver (China, Russia, India, etc...)
Top governments dumping the petro-dollar
I don't know about you, but 1 + 1 = 2. The current system is inflationary by design and is unsustainable. A crisis is brewing, all fiat currencies are on the verge of collapse, not just the dollar, because all the major countries have been printing currencies for a while. Precious metals are set to skyrocket.
How Can We Fight JP Morgan?
There's an adage that goes: if you don't hold it, you don't own it. This is true for gold and silver. Silver spot price is around $14 today, it hasn't been that low since 2008-2009. So, consider this, if JP Morgan has hoarded 150 million ounces of silver so far (COMEX stockpile alone), in today's price that's worth $2.1 billion. That may seem tiny, but when prices explode, they will make a hefty profit. So to fight them, we should buy physical silver too. In fact, to counter JP Morgan and slow down their theft of wealth, it only takes:
150 million individuals buying 1 oz of silver ($14) [that's half the American population]
1.5 million individuals buying 100 oz of silver ($1,400)
150,000 individuals buying 1000 oz of silver ($14,000)
So with a minimal budget, the people can secure a portion of silver (or gold) to protect themselves from a financial crisis and to send a message to the banksters that we are aware of their manipulations and schemes. Don't be caught off-guard by hyperinflation.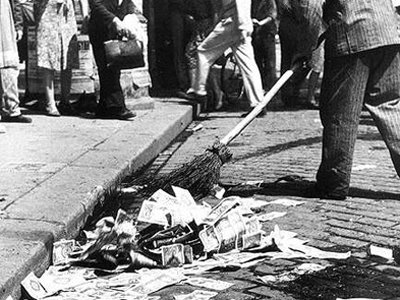 ---
Available & Reliable. I am your Witness. I want to represent You.
🗳 If you like what I do, consider voting for me 🗳

Go to https://steemit.com/~witnesses. My name is listed in the Top 50. Click https://steemitimages.com/DQmYq3yGqzvbK4JQFudeXoDp6PEtdny8vSvX5swqW5sA2fE/chevron-up.png once.