In absolute terms silver is undervalued. The nelson-hunt silver procurement collective is now active. But let's revisit the original motivation for this project. A picture should help with this.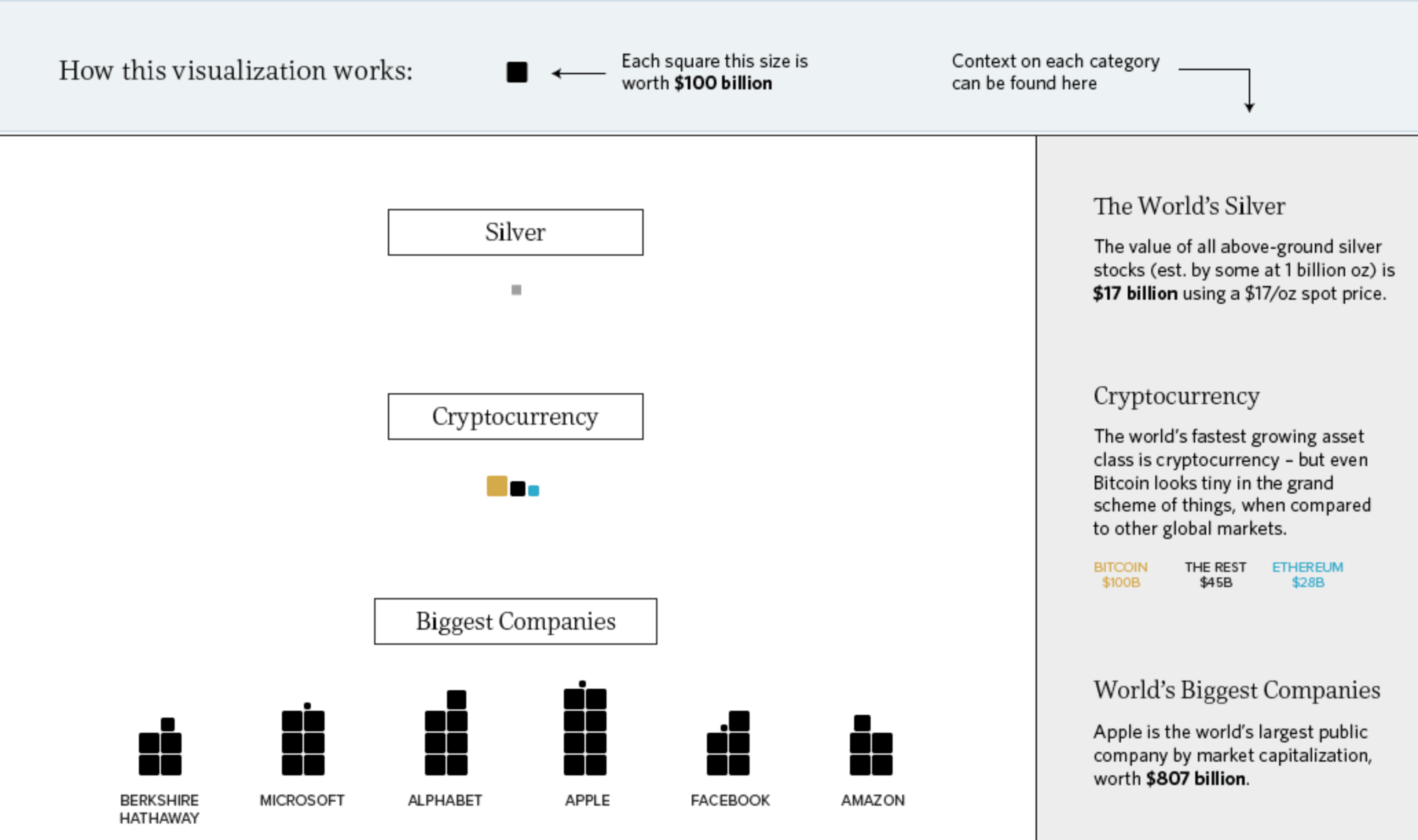 Ask yourself what is wrong with this picture.
Silver has unusual properties that make it essential for industrial applications (aside from its monetary use):
The most conductive (electric and thermal) metal;
The most reflective metal;
Antimicrobial.
Facebook is valued at over 30x all available silver in the world. I do not use Facebook but from what I can tell the value-add to society FB offers is in centralizing and disseminating individual's personal information to advertising companies. In the process monetizing the actual individual personality of humanity. This is pretty interesting, or at least it would be if it were used for something more productive than selling razor blades and other consumptive goods.
I may never live to see a more gross imbalance in valuation. Efficient markets my ass. Nelson is coming for all of the silver. Hold on to your hats.
Image source: http://www.visualcapitalist.com/worlds-money-markets-one-visualization-2017/