Spot #Silver - Long Term Bullish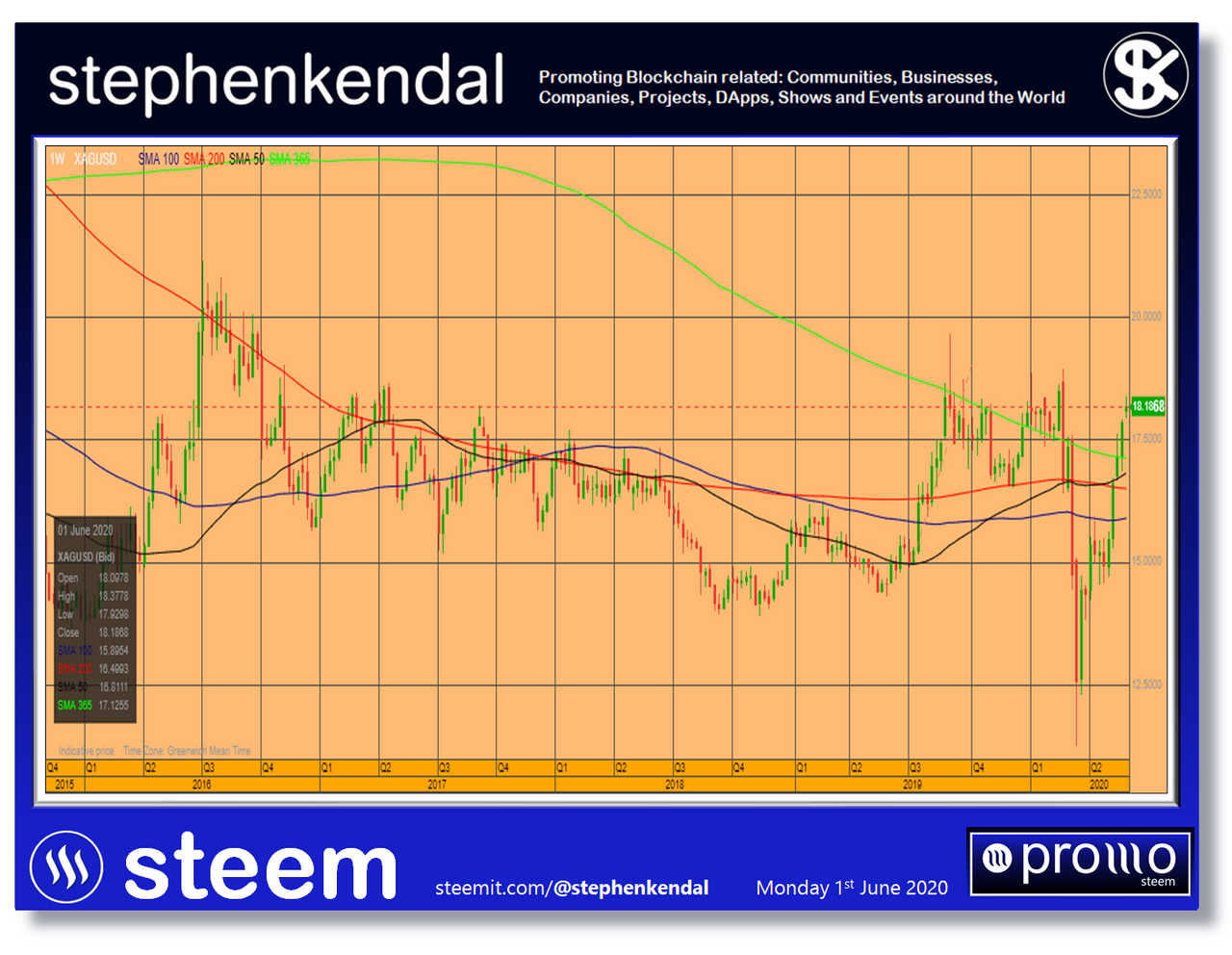 #Silver - Long Term Bullish
As the World continues to battle against a Catastrophic Financial Crisis unlike anything it has witnessed in the last +300 years, it is great to see that #Silver is continuing to push forward and looking to retest the recent highs in 2016 of just above +$20.00oz.
At a current price of ~$18.18oz #Silver is setting up to what is looking like an Investment of a Multi-Generation.
With an Economy in tatters and the World on the brink of what can only be best described as Financial Armageddon keep a very close eye on the re-calibration of Asset Values and that includes #Silver.
#Silver - 18 Year Chart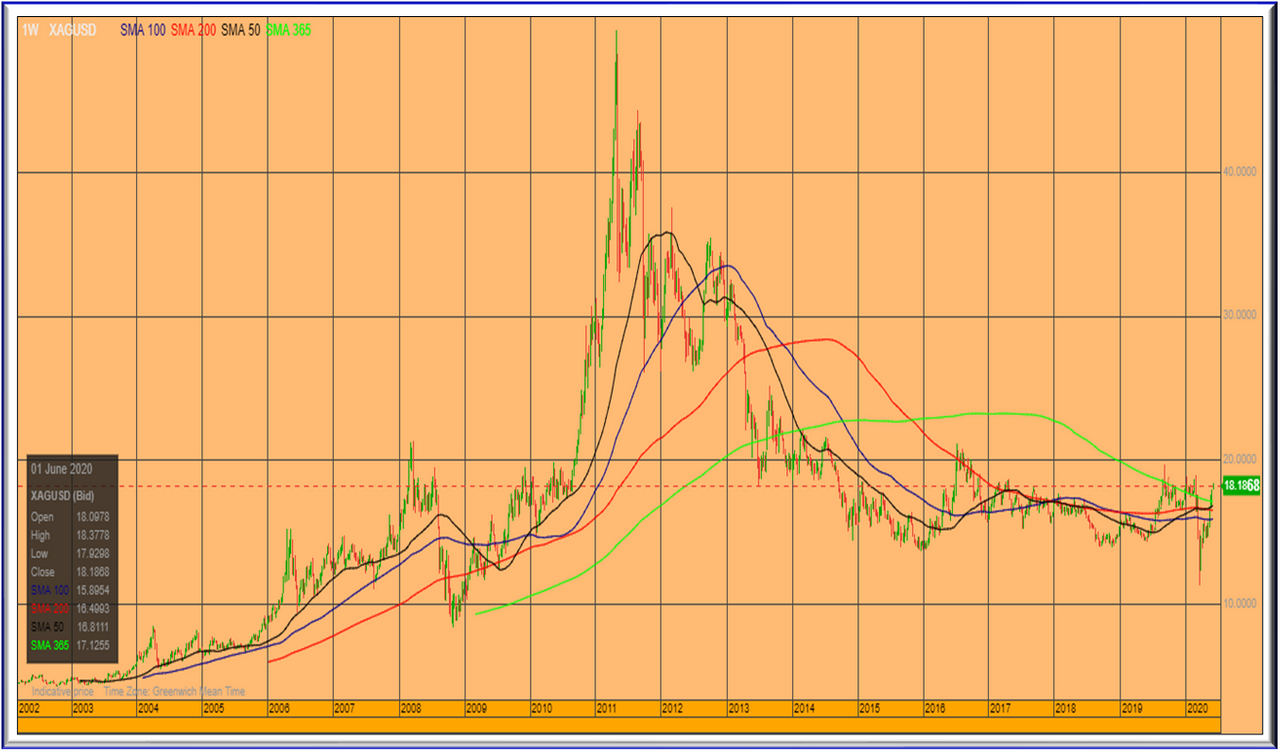 #Silver - 4 Year Chart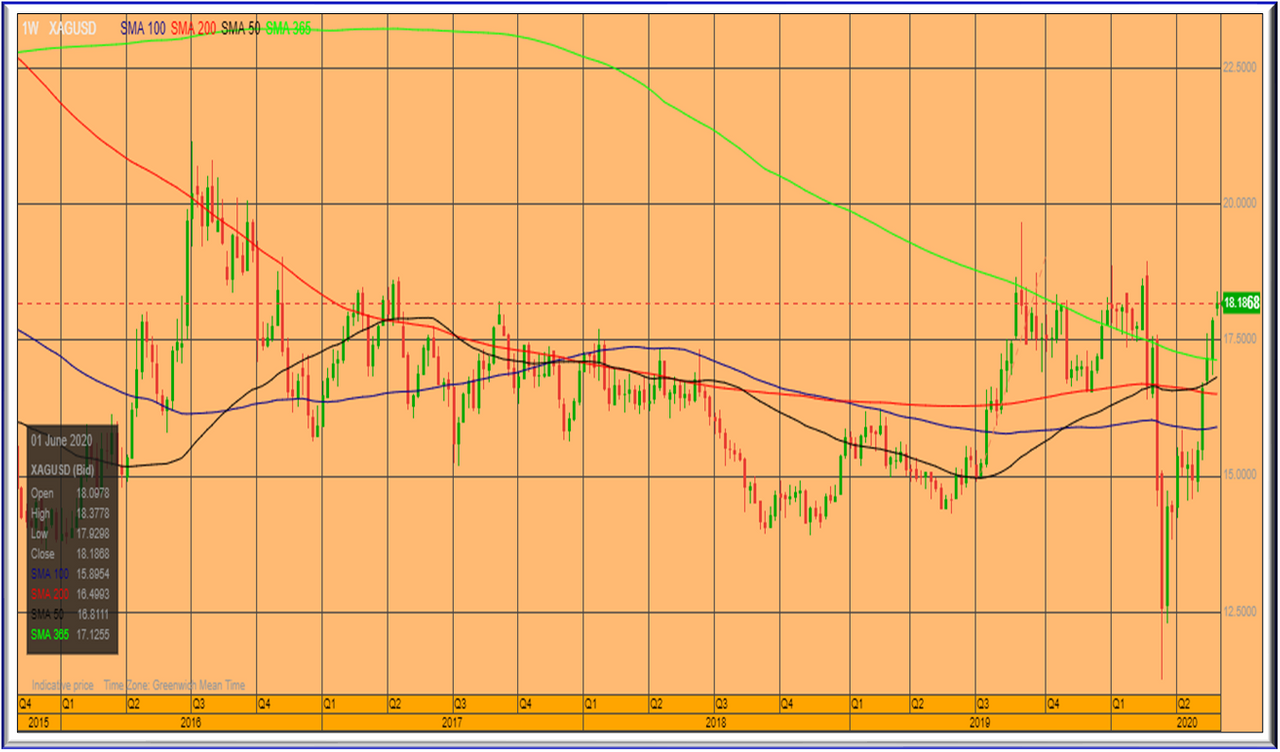 Global Debt
For those that know, it comes with no great surprise that the World is drowning in a sea of: Toxic Financial Debt, Toxic Financial Derivatives and Toxic Financial Stimulus and as the Global Economy and the Global Financial and Banking System continues to battle through this unprecedented Financial Catastrophe, I expect the worst is yet to come.
U.S Debt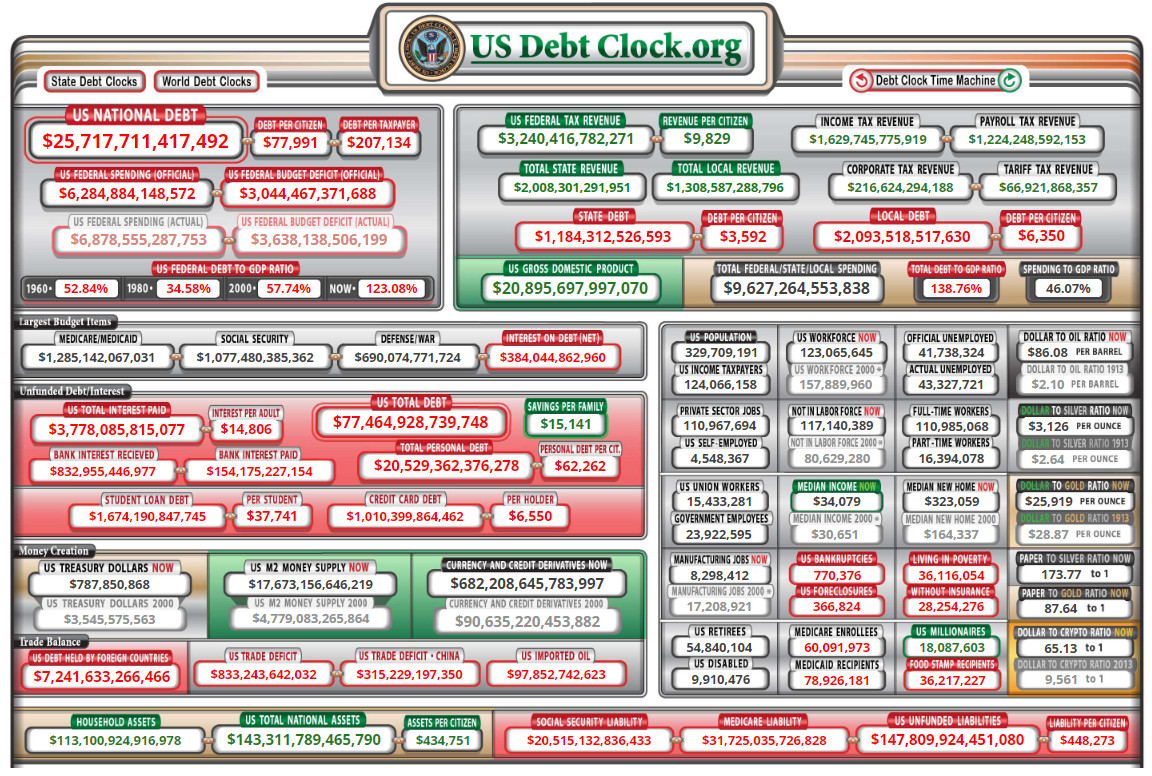 U.S Debt knocking on the door of $26 trillion.!!
With the U.S Debt now knocking on the door of $26 trillion it is now heading towards racking up Debt at an eye watering +$5.2 trillion per annum or a compounded annualised increase of +20.0% per year.!!
Putting it in simple terms, the Debt is on target to double within the next 5 years.!!
Staggering..... Simply Staggering.!!
Add on the unprecedented growth of the Unfunded Future Liabilities and the results are even more alarming.
U.S Debt vs. Economy
As the Debt continues to grow, when you measure this growth against a backdrop of an Economy in reverse, this only has one outcome and that outcome is not good.
Global Debt
It is not just the U.S that has a problem, it is everywhere.
Until this growing mountain of Toxic Financial Debt, Toxic Financial Derivatives and Toxic Financial Stimulus is tackled head on, then I am afraid this "Fantasy Economy" that we have all witnessed over the last +4 decades is simply going to start dropping like a pack of cards.!!
Personally, I think it has already started.!!
Thanks again for reading.
Stephen