One of My Favorite Historical Coins
The US Trade dollar is a tricky coin to find, most coin shops will not have many (if any) to sell and they go for a lot on eBay.
It's been on my my "want" list for many years, and my collection didn't seem complete without at least one specimen. I wanted one without any "chop" marks on it, decent shape. The dark patine is a nice touch, adds the the dynamic look of the coin.

A typical Trade Dollar Listing on Ebay.
It's Not A Dollar
in spite of being called a "Trade Dollar", it never states that it's worth a dollar, but the value is based only on it's weight and purity, which is clearly printed on the back.
The United States trade dollar was a dollar coin minted by the United States Mint to compete with other large silver trade coins that were already popular in East Asia. Wikipedia
Most Trade Dollars were shipped to China and the East, most of them being melted down and re-used, making the Trade Dollar become fairly rare. If they weren't melted down, they were stamped with Chinese charactors called "chop marks" to denote the they are authentic and not a forgery.
Obey with Trembling!
When the "Trade Dollar" was first introduced in China in 1873, the Emperor of China made a proclamation:
This Proclamation, therefore, is for the information of you merchants, traders, soldiers and people of every district. You must know that the 'Eagle Trade Dollar' that has lately come to Hong Kong has been jointly assayed by officers specially appointed for the purpose, and it can be taken in payment of duties, and come into general circulation. You must not look upon it with suspicion. At the same time rogues, sharpers, and the like, are hereby strictly forbidden to fabricate spurious imitations of this new Eagle Dollar, with a view to their own profit. And should they dare to set this prohibition at defiance, and fabricate false coin, they shall, upon discovery, most assuredly be arrested and punished. Let every one obey with trembling! Let there be no disobedience! Wikipedia
Chop Marks
While my specimen has no chop marks, they are often found on the trade dollar. They are interesting from a historical and cultural standpoint, but to me they look like mutilation of the coin .
These are some examples of "chop marks" on US Trade Dollars.

Image Source: Ebay

Image Source: Ebay
Conclusion
I hope you enjoyed my little showcase of the US Trade Dollar. I don't often showcase coins, but this one was just asking for a spotlight.
Have a great day!
---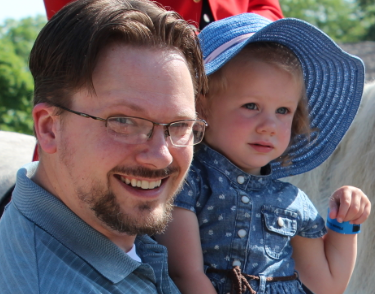 Benjamin Turner: God fearer. Rooted in Messiah. Husband of @lturner. Father of FIVE wonderful children. The guy behind the camera. Blockchain enthusiast.
Bless the Most High!
Teach Your Children Liberty from Sin
We encourage parents to teach their children principles of Godliness, beginning with the Word and an understanding who God is and what His Son has done to form a relationship with us.
No one can lay a foundation other than the one already laid, which is Jesus Christ. If anyone builds on this foundation using gold, silver, precious stones, wood, hay, or straw, his workmanship will be evident, because the Day will bring it to light. It will be revealed with fire, and the fire will prove the quality of each man's work. 1 Corinthians 3:11-13
Teach Your children Liberty from Tyranny
Second to this is the principle of self-determination and freedom, lest we loose the ability to teach our children the first principle in future generations. Our children read the Tuttle Twin books, specifically to learn libertarian principles, which most people learn later in life. These books are useful for our family, and yours, to teach children concepts that seem complicated, but are made simple in these books.
For a limited time, use coupon code FORTY for 40% off your purchase! Check out the books here.
"SMART PEOPLE today are figuring out how to trade without the creature being able to control them - using things like gold and silver products, garden co-ops, online bartering and digital currencies such as Bitcoin."
If you like my content, please consider a generous upvote and SHARE
I appreciate my readers and do my best to read and respond to your comments. Thank you for your support, it's what keeps the lights on!
sir, i upvote you for your upvote i thank you dear