The info below comes from the Royal Canadian Mint's COA (Certificate of Authenticity) of this coin or from the book Canadian Collector Coins, vol 2, 8th Edition, by M. Drake or https://en.numista.com/ , or https://www.wikipedia.org/.
Due to the coronavirus I cannot travel to visit my daughters and bring back the coins I bought. I asked Cristina, my elder daughter, who lives in Canada, to take some photos and send them to me. These will be the coins that will comprise this series.
The fifth is a 2015 CAD $20 "Winter Scene: Ice Dancer".
It weights 31.39g with 99.99% silver purity and Colored Proof finish. Its mintage was 4,481 units and the issue price was CAD $99.95.
From our first glide across the ice, we're hooked. Faster than our feet alone can carry us, we chase, explore, and spend laughing moments with our friends and family. There will be bumps, bruises, and wobbly knees, but before we know it, the hands once occupied in helping us up off the ice will clap as we glide along unaided. Inspired by his own daughter's experience, these were the moments Douglas R. Laird had in mind when he painted the delightful scene captured on this coin; enjoying fond family memories and encouraging young dreamers to follow their passion.
While ice skating has been a favorite winter pastime in Canada for hundreds of years, figure skating has grown as a Canadian passion over the last century. The power, grace, and beauty of ice dancers, pairs, and solo skaters ignite the imagination and inspire thousands of children each year to participate in one of the country's many world-class skating programs.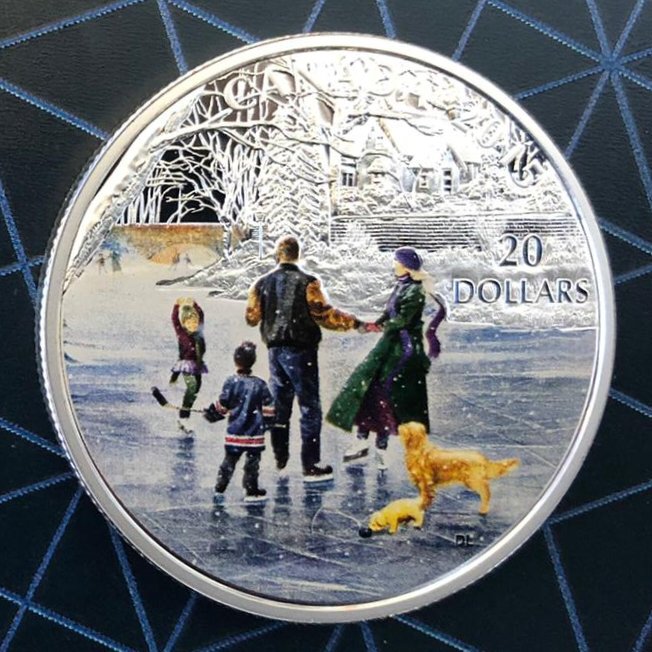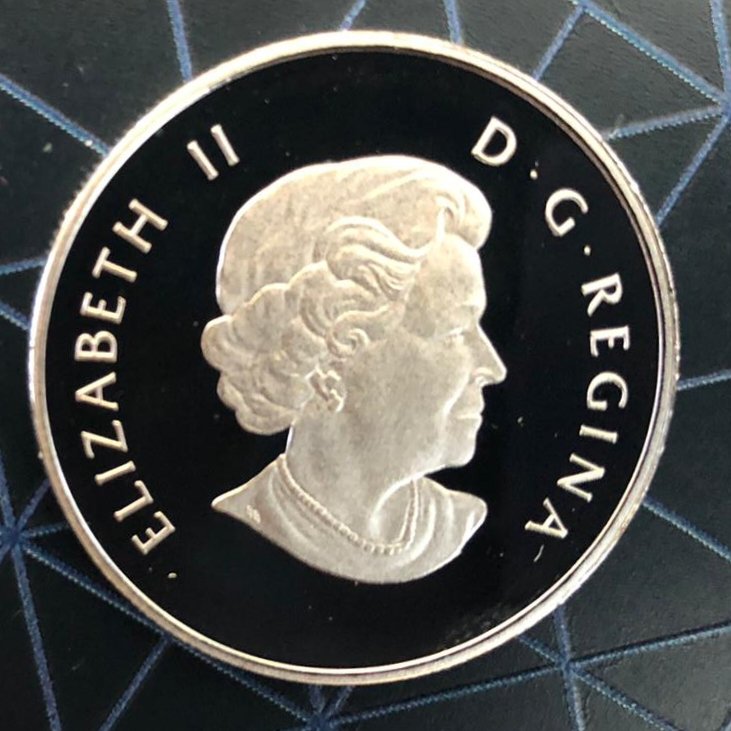 Thank you for reading. Please comment, upvote, resteem and advise me.