A friend of mine recently posted some sketchbook drawings from yesteryear which were frigging awesome. As someone who struggles to find new and engaging things to post, I thought "why am I not doing this?!?!"
So without further ado... I invite you to Sketchbook Spotlight. A place to share anything in your sketchbook. New or old.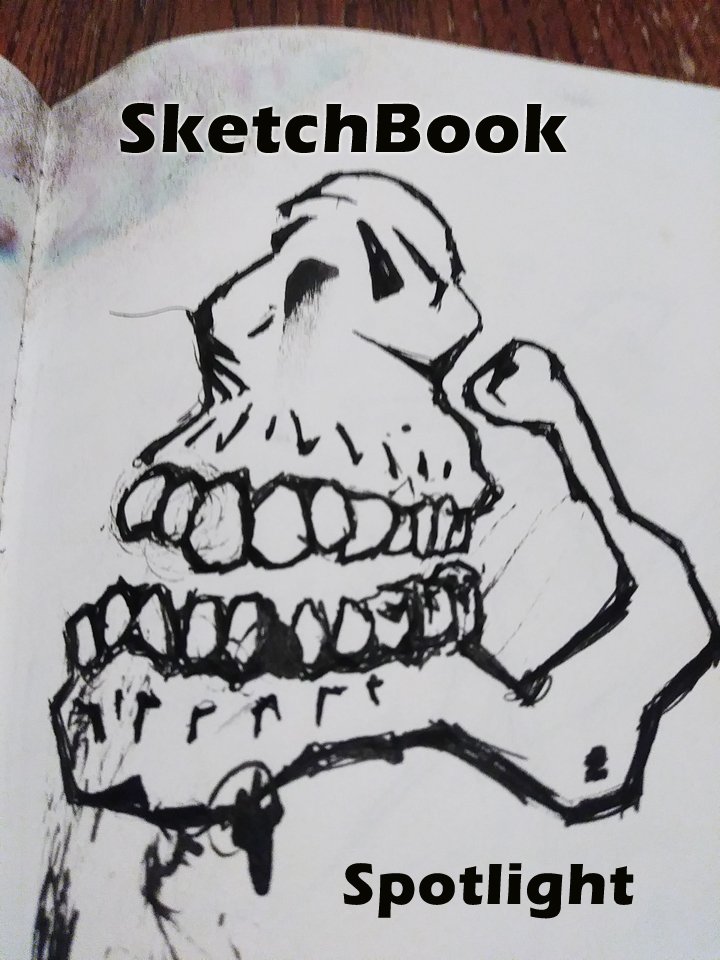 For my first sketchbook spotlight , I will show you what I have always called ...

The Atomic Flower.
I sketched this around 1998. It was going to be a linoleum print and the print was bigger than my sketchbook so I added on.

The irony of technology creating nature was the general point I was going for. Think GMOs and agricultural corporations at the time.
So from that sketch, I transferred it to a linoleum block and carved it.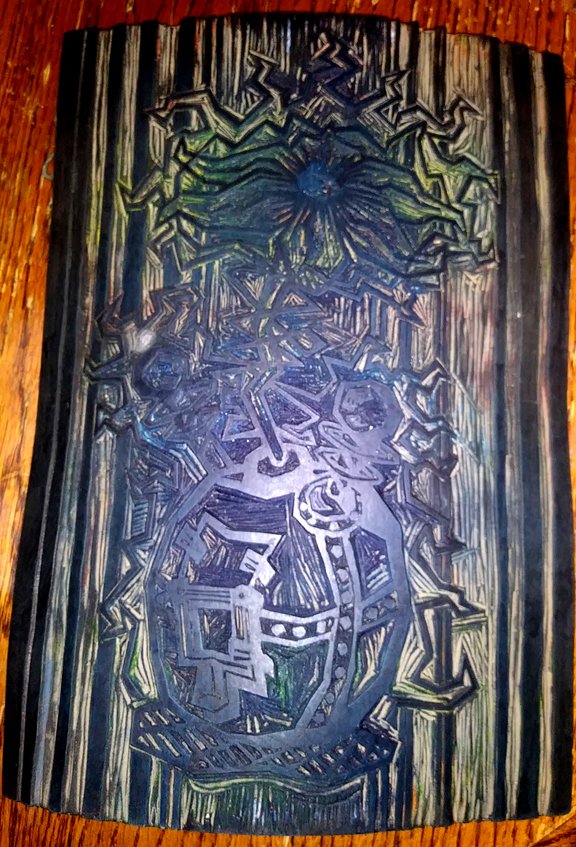 The color on the block is from hundreds of prints.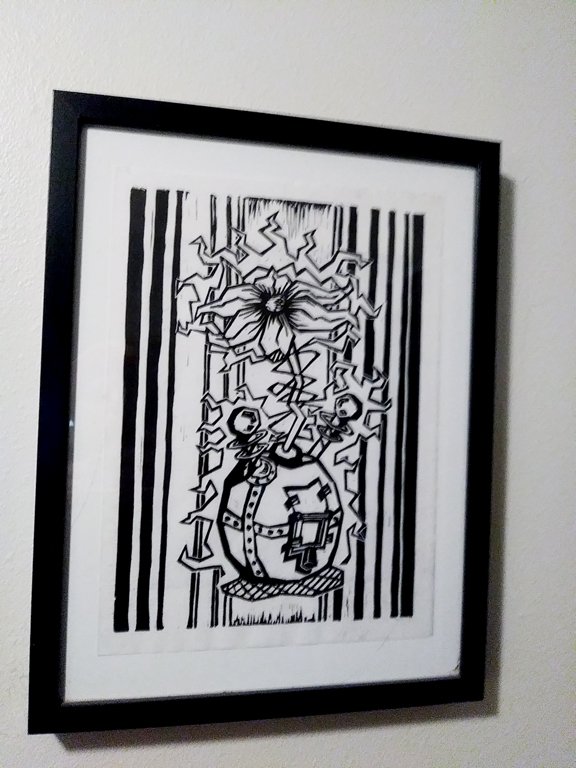 I love the black and white version...but the cool thing with printing is that you can make lots of copies to adjust as you see fit. Here is one of the water colored prints.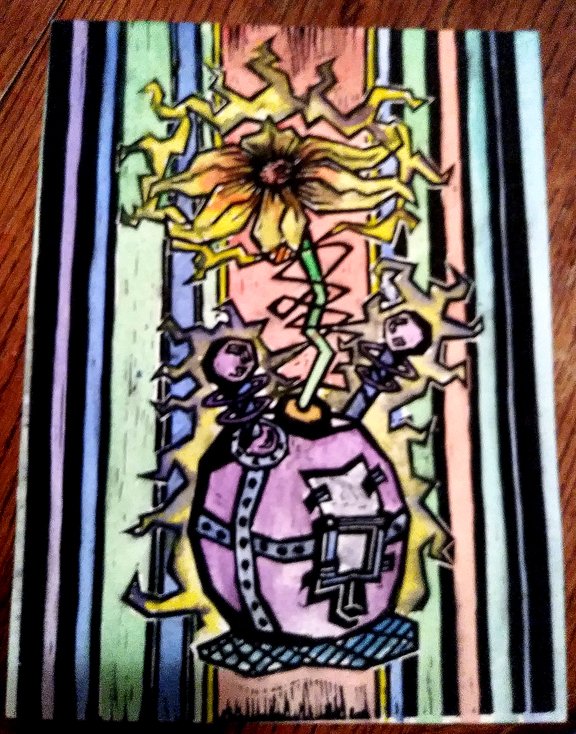 I know I went well beyond the sketchbook here. But I just wanted to show where it all begins.
I hope that we can get some folk sharing sketches using the #sketchbook tag.
Please feel free to post any sketches in the comments. New or old!
And as always...
Keep being Cool Steemit!!