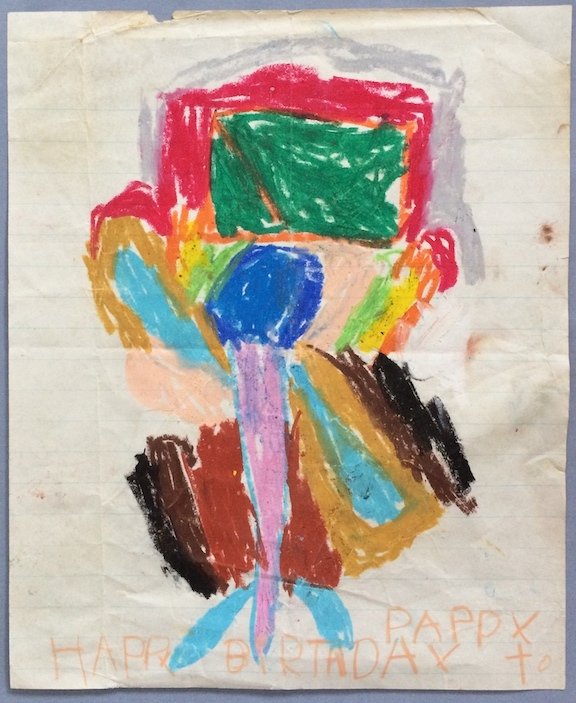 Yesterday I came across @doctorcrypto's "Sketchbook Spotlight: A place for sketches new and old". I've always loved seeing exhibits that also show the artist's sketchbooks so I like the idea of having a place to share some of the drawings that are evidence of those fresh preliminary moments in the creative process.
My first contribution to this series will be the earliest drawings I have from my childhood. I have very little of what I made as a kid but when I was moving I came across a few things.
First the above drawing is the oldest drawing I have seen from my childhood. It was a birthday present for my father and given the writing and sentence structure I imagine I was about 4-5yrs old.
Next are 2 watercolors below that I made in elementary school. I vaguely remember learning watercolor in art class and then when I got home from school hiding myself in my room to try it out on my own. I also remember feeling excited that maybe I could make something "good" if I could find a few moments of privacy without the biting criticisms of my older brother and sister but simultaneously terrified that I would find I had no talent at all. At the time I was of course operating under the incorrect assumption that if one is born with talent then one should sit down and create a masterpiece the first try! Took me a long time to rid myself of that wrong information.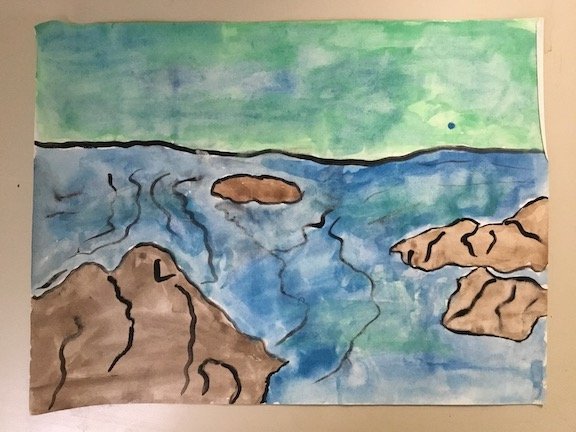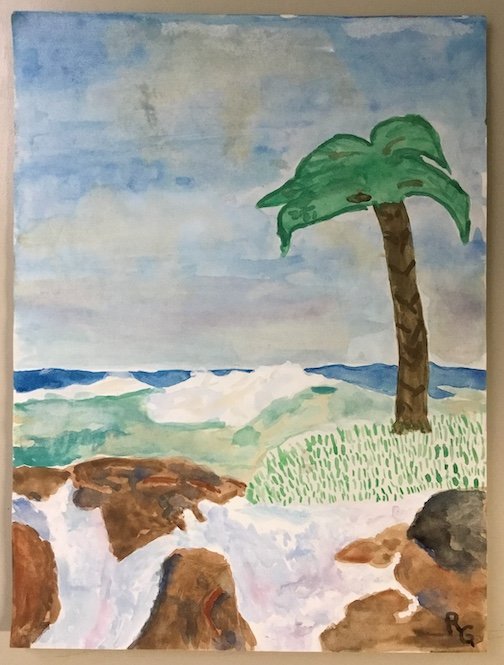 I smile when I see my initials at the bottom of the painting above....maybe I'm playing with the idea of seeing myself as a "real" artist?
Stay tuned for more of these next week and please share yours as well!
Thanks Steemians for your support, friendship and all the ways you contribute to this platform. Keep up the good work.


In the spirit of this post, here is a photo of me at age 4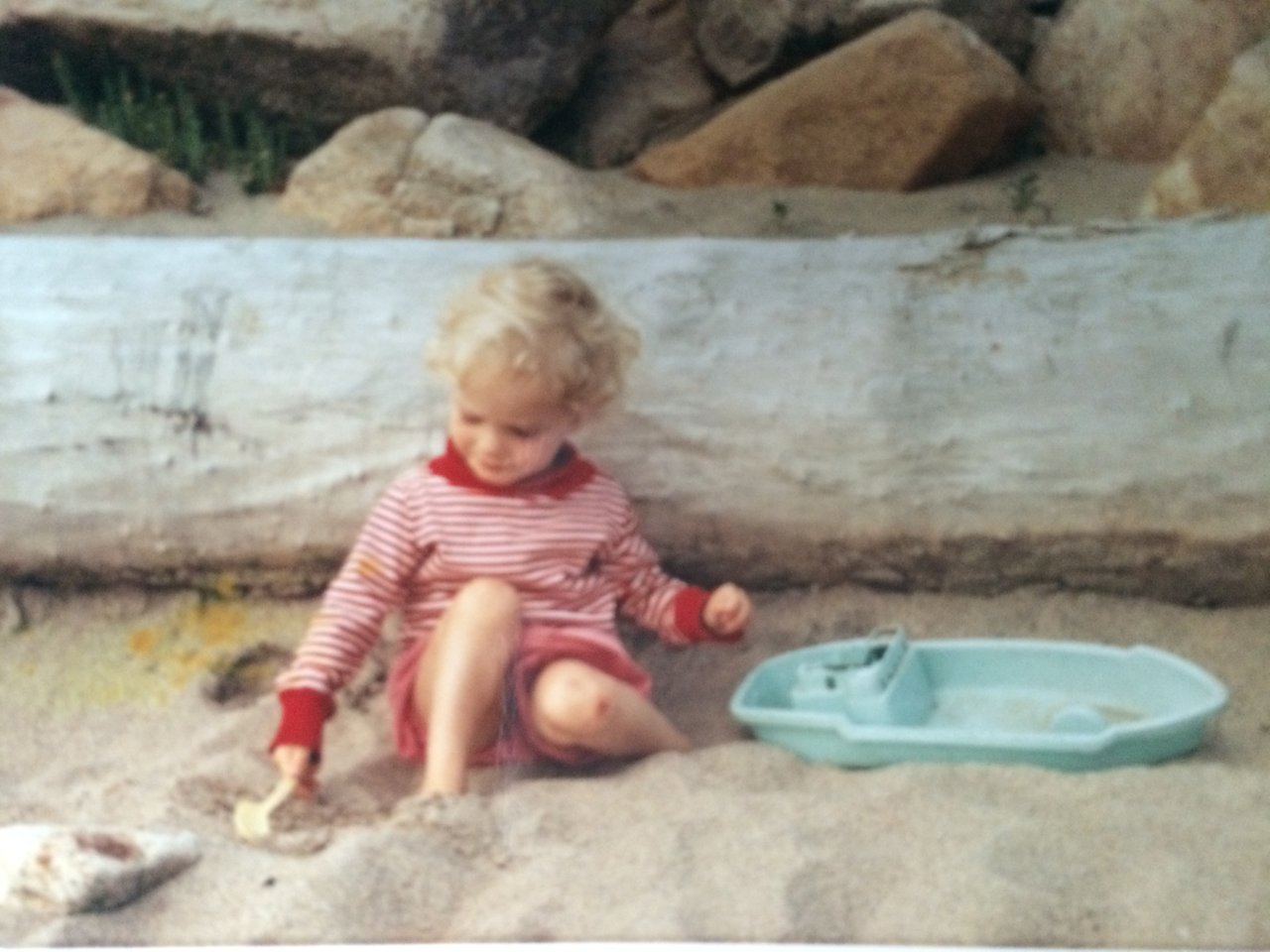 aka Ruth Frances Greenberg, I am a ceramic artist who makes mosaics, tile and all things clay from my home studio in rural Connecticut. I'm here on Steemit to offer my support and friendship to creatives, individuals and projects that I value and want to see more of in the world. The decentralized economy and blockchain technology are promising and I am very pleased to be a part of this exciting new revolution.
Your support means the world to me and enables me to pursue my life and creativity with more freedom and opportunity, thank you! You can learn more about me and my work at www.ruthfrancesgreenberg.com