In the next few days the price of the first cryptocurrency to find support at $5000, allow the analyst CoinDesk Omkar Godbole.
After reaching the lowest levels in 13 months, the price of bitcoin is in deep oversold. The weighted average rate of the first cryptocurrency fell by more than 10%, which was one of the strongest falls within the day this year.
Currently, "grandfather" is trading around $5,400 on the Bitstamp exchange. The price corresponds to the values of October last year.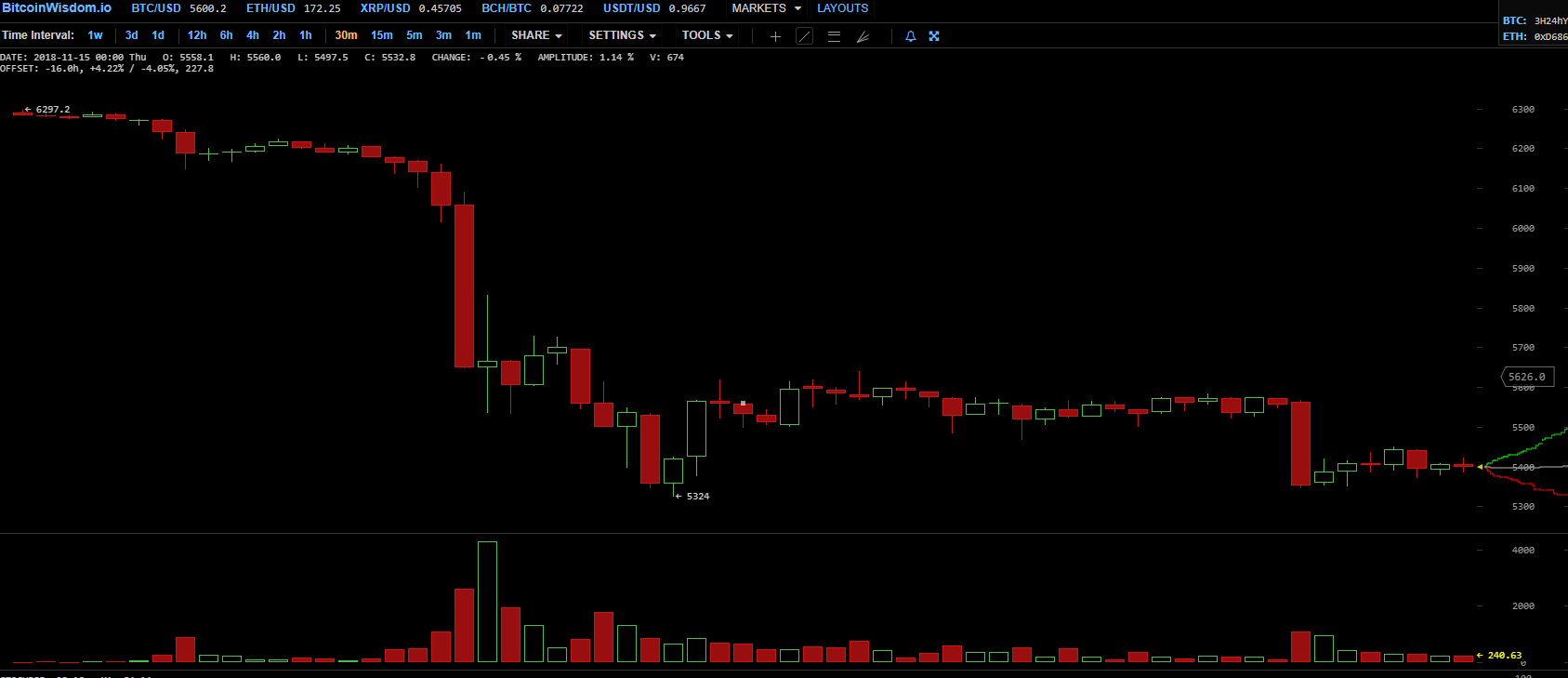 The confident breakout of the key support level at $ 6000 indicates the resumption of sales, continuing from the end of December last year, after the historic high was reached near the $20 thousand mark.
It is very likely that the downward price movement will continue. However, the relative strength index (RSI) indicates some easing of pressure from sellers.
Daily chart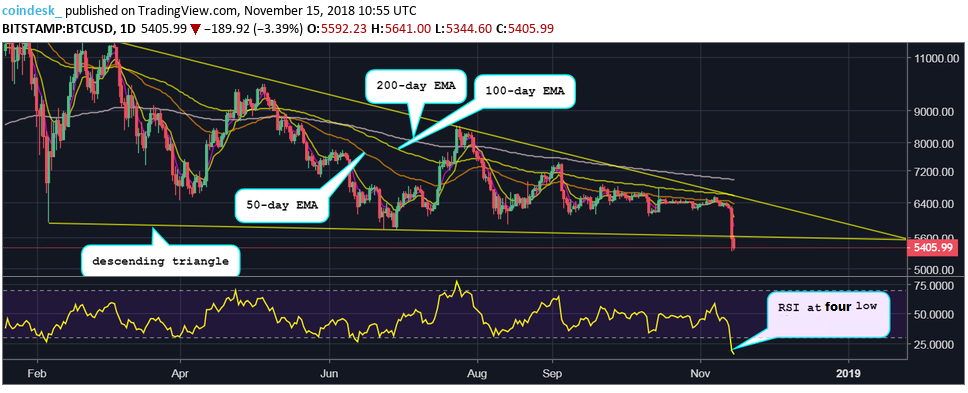 As you can see on the chart, the massive red candles broke through the lower border of the triangle formed over nine months. At the same time, the price is much lower than the exponential moving averages (EMA), which indicates a pronounced bearish sentiment.
Monthly chart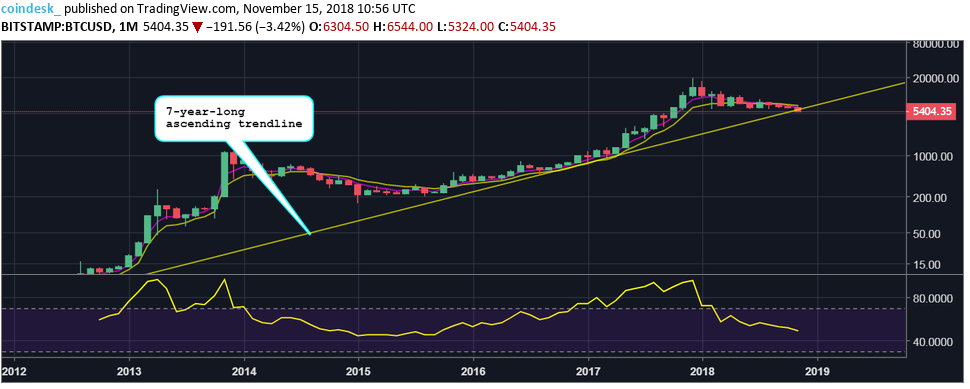 The chart on the highest timeframe does not inspire optimism-BTC price broke the trend line drawn through the lower values of November 2011 and August 2016.
The intersection of EMA with periods 5 and 10, which took place in September, is also a confirmation of the bearish mood in the market. In addition, RSI for the first time since the end of 2015 shows a mark of about 50.00.
There is a high probability that even the psychological mark of $5000 will not stand. To restrain the downward movement can only oversold on RSI.
Summing up, we can note that the probability of an upward correction in the short term is extremely low. The pressure from sellers may weaken slightly if the price fixes above the June low at $ 5780. To change the mood in the market you need to confidently overcome the level of $ 6000, which is now the resistance.
Earlier, the analyst of Fundstrat suggested that it may take "weeks or even months" to restore the price of bitcoin.