Hey Steemians!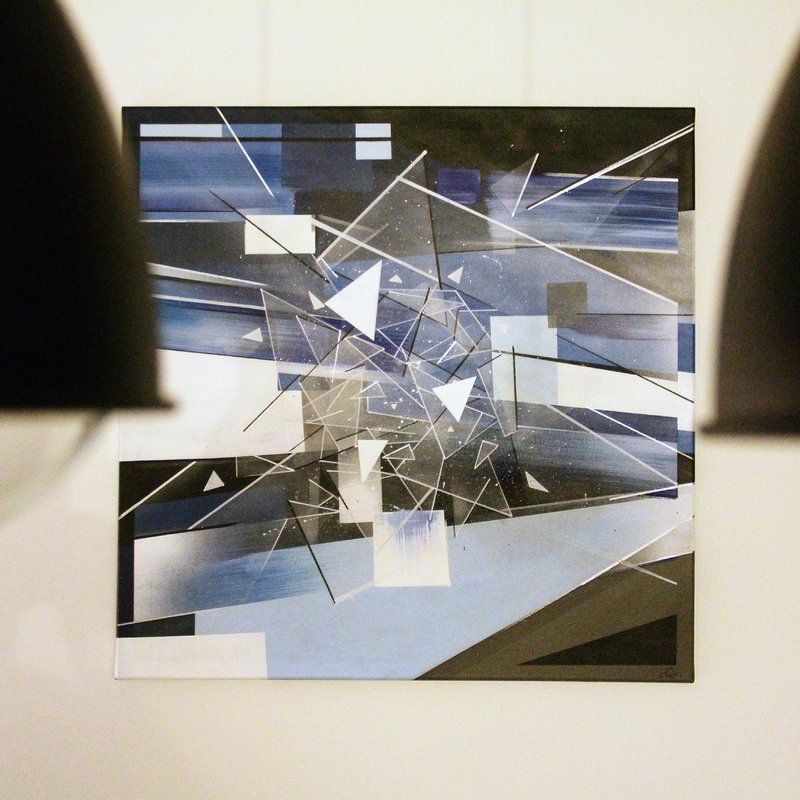 A little backstory about this painting.
When I first thought about this canvas, it was at night, I couldn't sleep.
Moonlight was shining outside, the shutter was slightly opened and I could see the street. My street. In a silent suburb, without night activities, kind of a giant dorm room.  
It was cold and rainy, the streets where empty at this time of the night. I could not resolve my brain to get to sleep. 
And then, all of sudden, breaking through the dark, shady night, a vehicle…
The car was driving slowly with the headlights on. Descending the street I could see it take the curve and disappear after brightening the whole street. And it was gone…
The darkness came back, the moonlight fought it as hard as it could. And here is was, sleepless…
What I used: 
• Spray paint
• Acrylic paint
• Brushes, markers and rulers
• Masking tape
By the way, this is still available for worldwide shipping on my website Rainz.one
Here are a few shots of the progress: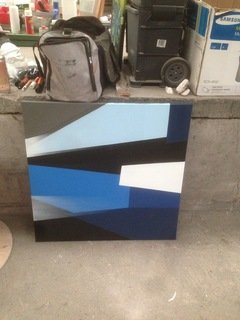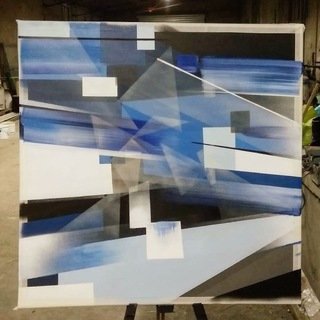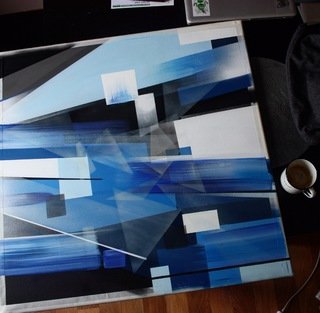 Thanks for stopping by fellow Steemian, follow for more stories and content.