Format changes and special editions everywhere @ccommons.art "Wall of fame" posts :)
You are wondering why, all this changes and special editions are occurring?
Ha Ha, I am wondering too sometimes, but I know some of the reasons :))
At first I decided to use only one format for the "Wall of fame" post, to help you get used to the idea that you may receive some random unexpected SBD reward for sharing creative commons art and also because the format was written by @diebitch and I trust her writing skills way better than my own.
But now and then I change the course of action :P
I cannot help it, I feel inspired by important events within steemit, or by amazing artists that participate in contests and initiatives. And I am not the most consistent person because I have this crazy random urge of expressing my feelings and opinions over current discoveries.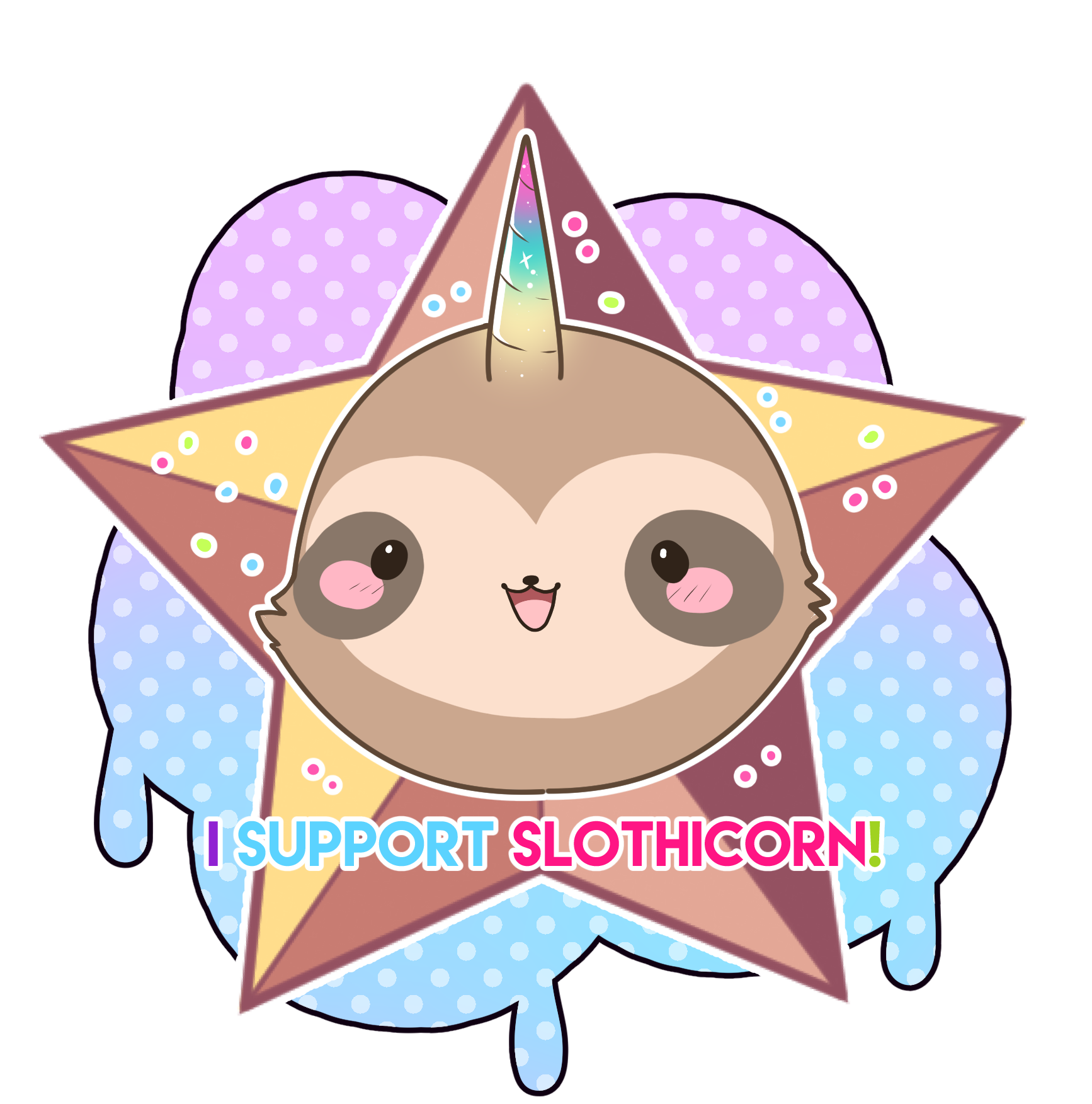 What does not change dough?
All the artists featured in this post will receive, part of the SBD reward made by this post.
Also some humble SBD donation has been dumped into the Slothicorn's Genesis Story CONTESTprize pool or for the compensation of the lucky artist that will ilustrate the children's book.
@slothicorn will decide how to best use this donation :)
So here is today's wall of fame featuring my favorite artists that participated to the SLOTHICORN CONTEST , in a new and whimsical format only fitting for @slothicorn.
Click on the images to be sent to the artists posts, upvote and resteem pretty please!!!
the order is not particular but you can help @slothicorn by telling us in a comment witch one is your favorite :P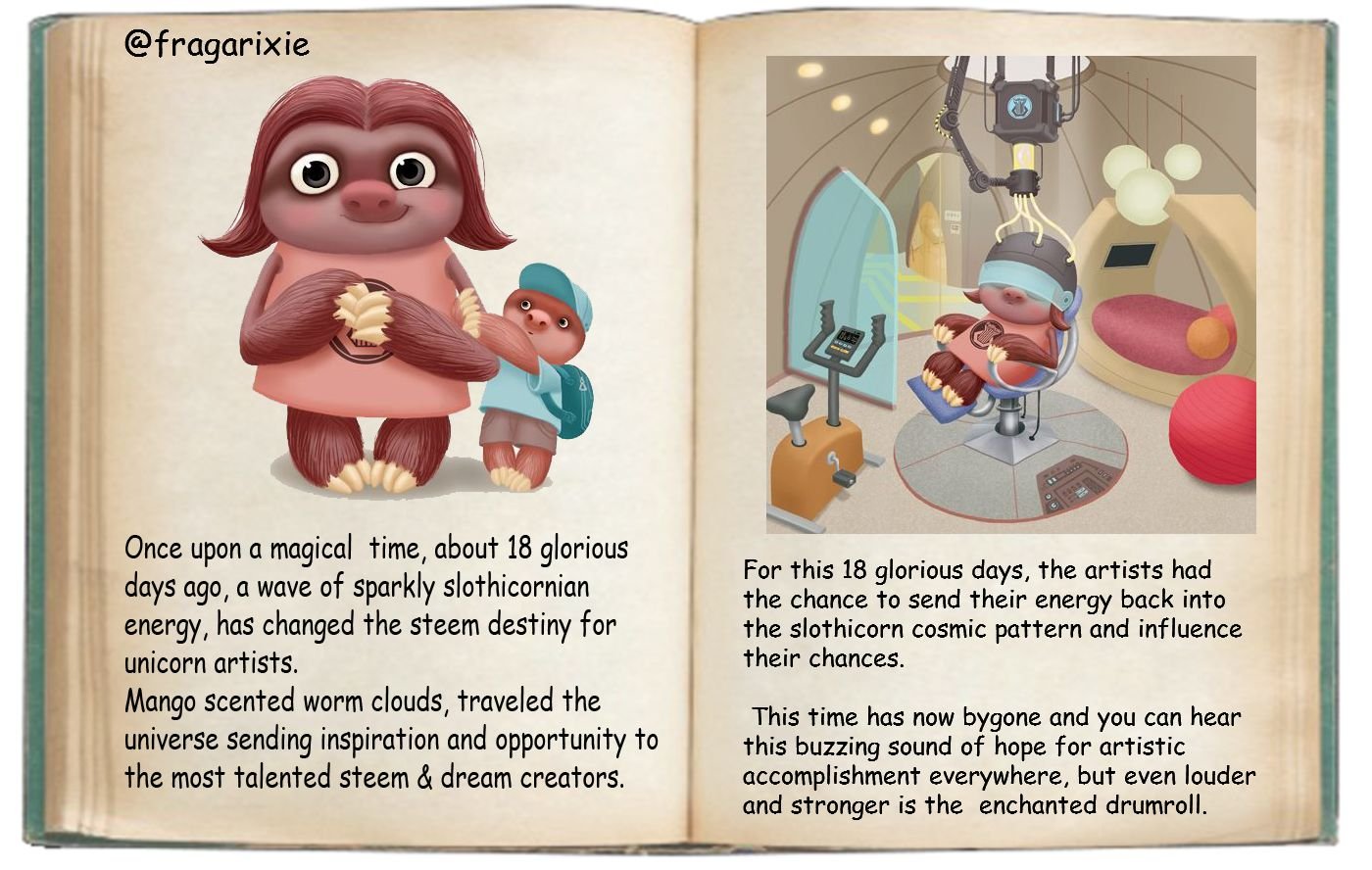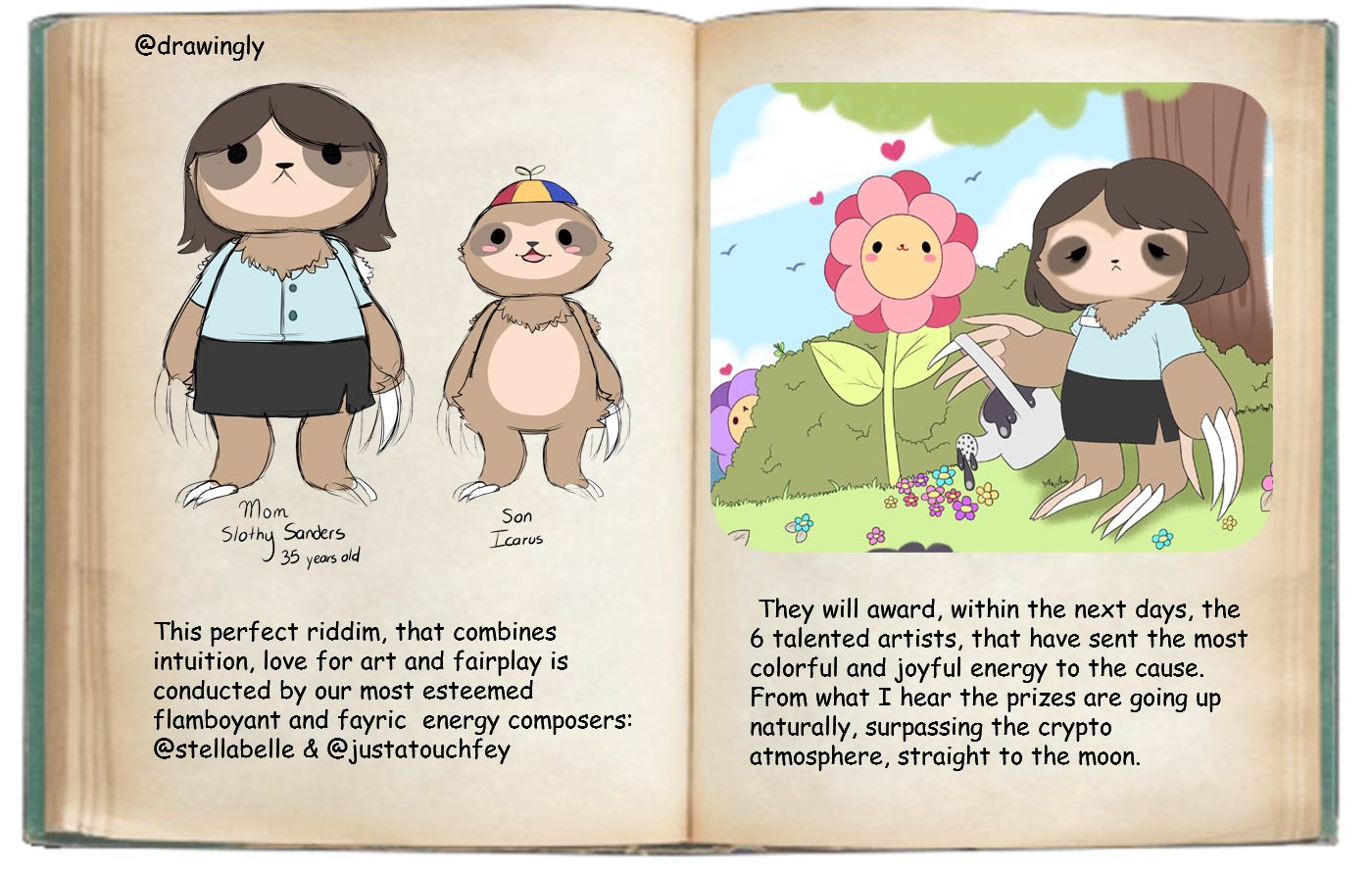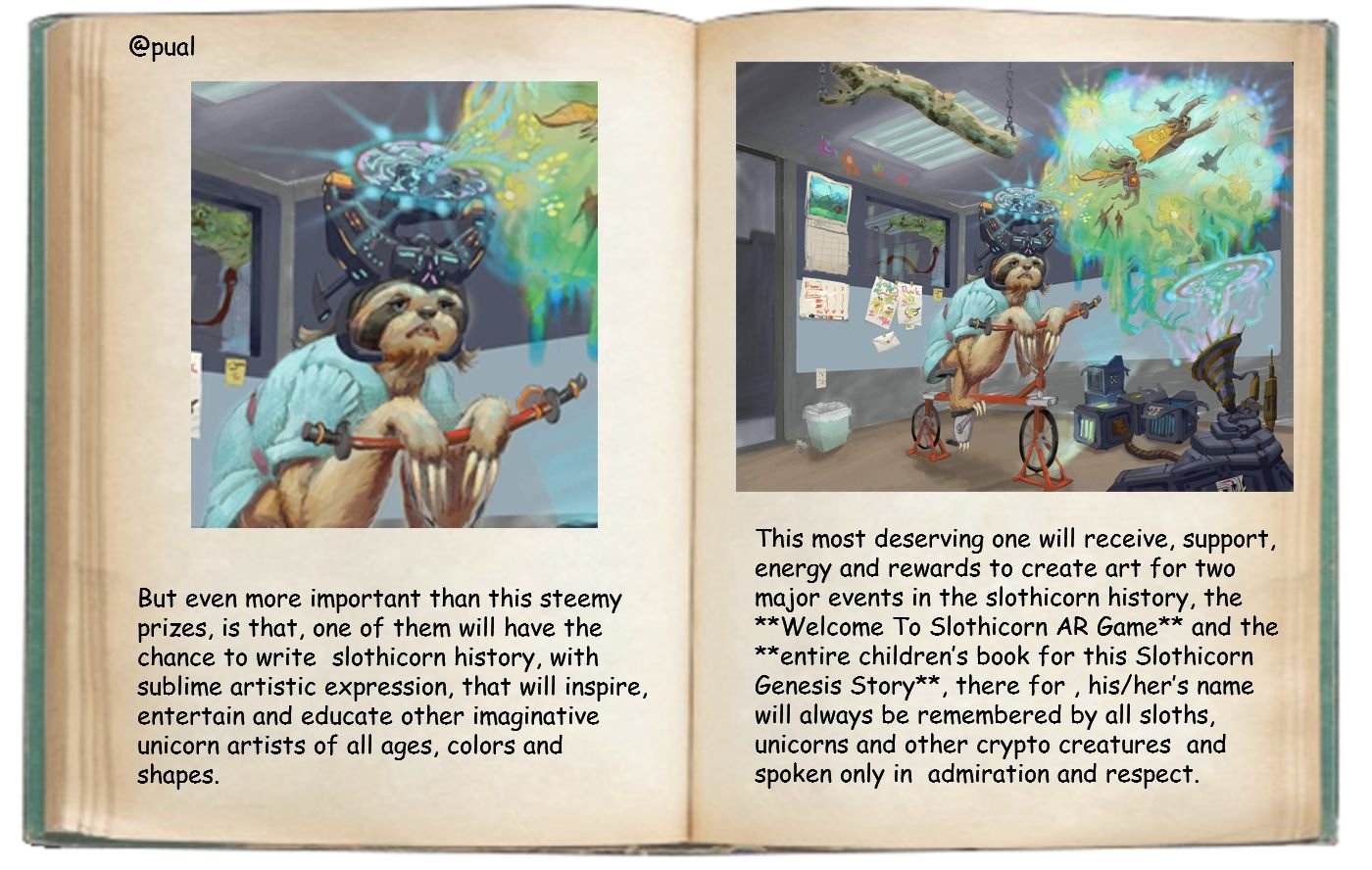 But today I, @alexandravart, a distracted and dizzy unicorn :) want to share some extra love for my favorite participants, apart from the amazing prizes. My decision is subjective, and has nothing to do with the choosing of the winners, I just want to further applaud and reward some of you for your participation and for sharing amazing art with Creative Commons License.