Hi Hi! Good evening steemit community! Today I brought you a new drawing made by me, obviously hehehe I hope you like it!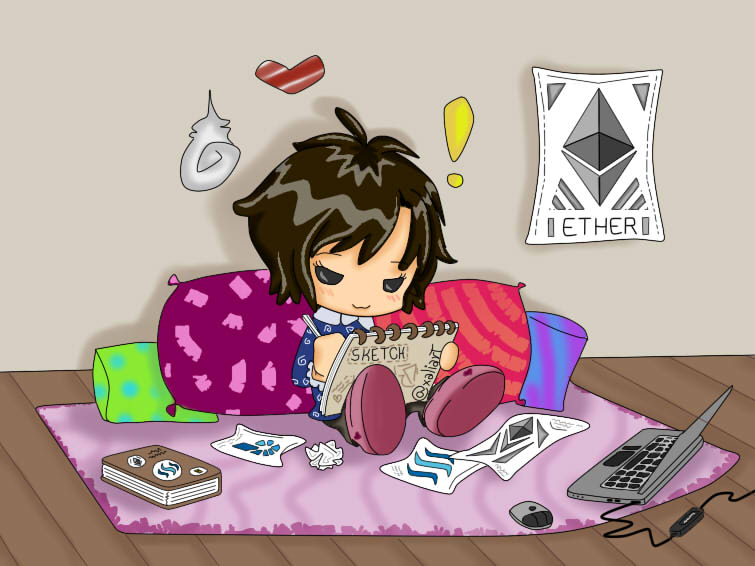 It took a long time without uploading a new drawing ... for personal problems and the situation where I live, I could not do it. But again I'm getting up to date :)
A few days ago, I was investigating the crypto coins, and suddenly it occurred to me to draw a picture of how I did it hehehe; There are many crypto coins that I did not know, and the one that caught my attention the most was the ethereum coin, but it would be nice to show them all! Since many people do not know about them ~ like me before, and how more than with our art? :0
A very open world~
I hope you like it!
The program that I use for my drawings is: Paint tool sai, and I do not have the table with the digital pen~
Here I teach you how I did it:
I usually start out drawing another color, because for me, it is easier to differentiate line thicknesses. I start with the head and hair, then the body... then I begin to add the surroundings.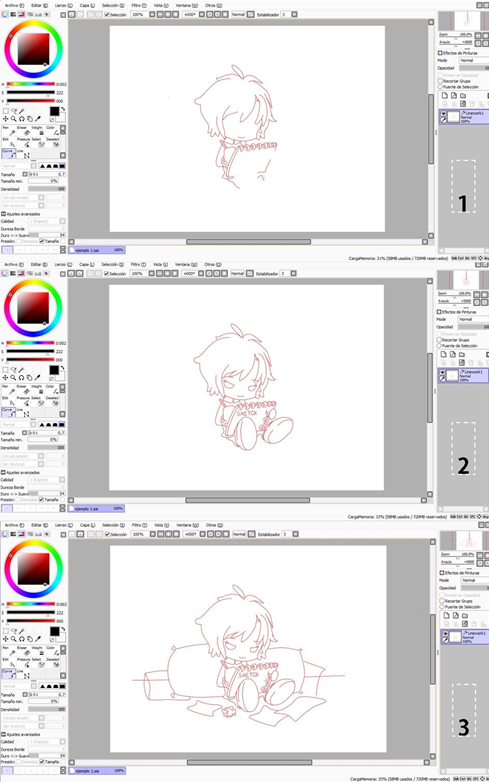 I finish adding the environment, and start detailing. After having everything and the appropriate line thicknesses, I change them to black color.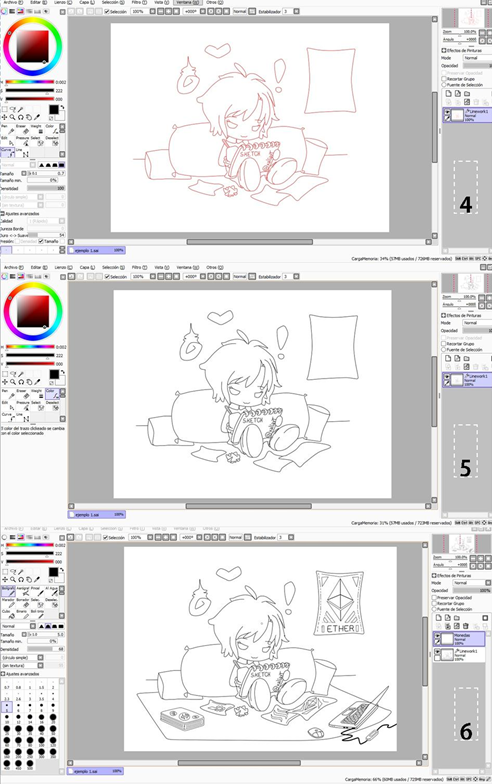 And finally, I start coloring, layer by layer (this color program is by layers), everything, until it ends and add shadows and light.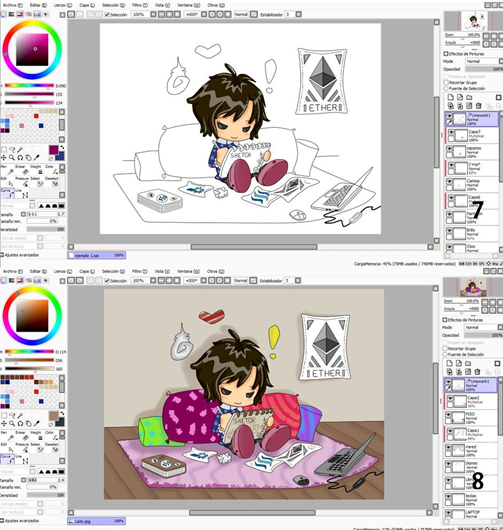 I hope you liked it!
if you have any suggestions you can do it ~ I am open to new ideas too :)
Bye bye!

This work is licensed under a Creative Commons Attribution 4.0 International License