Slot machines are a popular choice in online casinos, too. They are easy to play and offer a chance to win big rewards. But sometimes, mistakes due to inexperience or lack of information could lead to losing the game. So, go through this guide and learn the tips and tricks to win at online casino slots.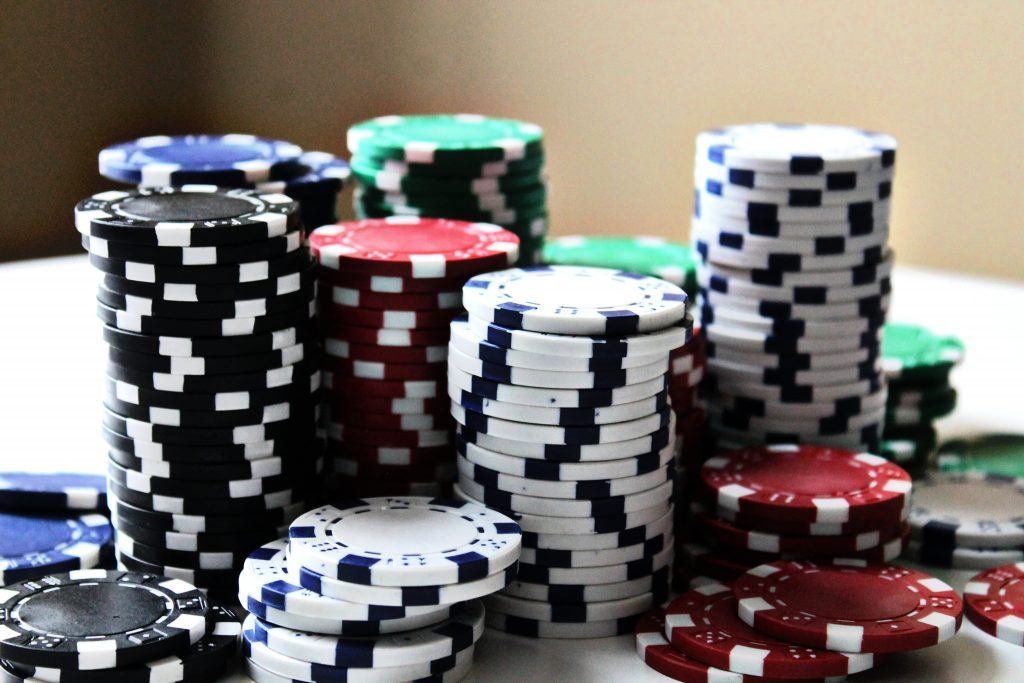 1. Strategise, then leave it to luck
Strategising before spinning the reels is fine. It may help increase your chances of striking a winning combination. But, expecting miracles out of strategies is not advised. So, make strategies, but always remember that luck, too, plays a role here.
2. Do not stick to one slot type
There are many types of online slots available ononline casino platforms — Three Reel Slots, Five-Reel Slots, Mega Spin Slots, and Progressive Jackpots. While some players start small and play classic slot games, such as Three-Reel Slots, others choose to play to win big with Progressive Jackpot Slots. But then,why stick to one when you have so many to choose from? Players think that sticking to one type of slot or one slot, in particular, will gradually increase their chances of winning. But that is not always the case. So, when you are not able to win while playing a particular online slot, switch to something new. If you are not sure which one you should choose, try free versions of multiple slots and then select one. You may also check reviews of Slot games on reputed aggregator websites.
3. Set a limit
Beginners, at times, may get carried away and start playing without a restriction. But it may not give good results. Setting a limit is one of the smartest ways to play your favourite slot.

4. Do not chase your win
When hitting the SPIN button leads to that "BIG WIN" flashing on your screen, STOP right there. Yes, the exhilaration may bring an urge to try for another big win by spending more and more on chances. But ultimately, it is never a good idea to chase a win. Similarly, if you lose, step away from the game and try again the next day instead of continuing and losing it.
5. Choose games with high RTP

RTP is the Return To Player percentage and is a measure of the average amount paid out in winnings as a percentage of the total amount of chances played in the game. RTP payout differs; that means some games offer lower payouts than others in the long run. For example, suppose a particular slot pays out $98 for every $100, it is said to have an RTP of 98. Increase your chances of being on top in your game sessions by avoiding games with a lower RTP.
6. Follow the cash-out strategy
The house advantage in slots will always catch you up at some point; that is why players who can win moderate or large prize money still have the cash out strategy. So, what exactly does it mean? It is all about zeroing in on the right moment to take all the winnings out of one's account. It allows you a lot of scope to play for some massive wins without putting yourself at risk of losing it while chasing a big score. So let us say that the cash out is at 75% and you win up to $1000, then, you should at least withdraw $750 instead of putting more money into the game.

7. Use promotions

Multiple well-known online casino websites offer different sources of promotional value these days. But, many gamblers either ignore the deals or fail to get the most out of them because of misconceptions, such as comps (which add up slowly over time). It is not right because free money is a great way to not only test-play online slots but also to get the prize money compounded gradually.
You can avoid this mistake by taking the time to assess all types of deals available as an online slots player at the casino of your choice. Once you have selected the game, read the offers, understood the terms and conditions related to bonuses and promotions, and form a strategy about how you are going to use them to your advantage.