Music Today Issue #22 | A SMA Community Initiative
Music Today discovered and highlighted three exceptional music posts from all over the Steemit community.







Music Today is a SMA Community Initiative aimed at making sure the time and effort Steemians passionate about music are recognized, rewarded, and given the feedback they deserve.

What is the Steem Music Alliance? (SMA)
The Steem Music Alliance (SMA) is a community-based network platform that connects musical creatives, as well as, music lovers. We offer the opportunity for people to engage, collaborate, and grow.
We are a dynamic, collaborative group of over 450 members with the goal to help each other in the pursuit of reaching our potential and dreams.
Our curators scoured the #music, #sma , and other music-related tags to find some incredible music-related content to showcase and highlight to the community.
All of these posts below were voted on by the @smacommunity trail which is comprised of souls who care about music and music-related content here on Steemit.
Help music-related Steemit posts get the recognition and rewards feedback they deserve by joining the @smacommunity curation trail here: https://steemauto.com/dash.php?trail=smacommunity&i=1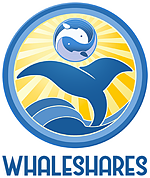 The three posts highlighted in our Music Today edition brought to you on Monday - Wednesday and Friday will not only receive an upvote, but each person will get 10 WhaleShares bonus, sponsored by @lost108. To receive WhaleShares, you need a free bitshares account, which you can open here
If you also want to get highlighted in the post, don't forget to use the #sma tag, as this is a requirement to get mentioned in Music Today. Thank you @lost108 for sponsoring the SMA Community.
Next we present to you the three highlighted posts of today

@p4ragon - Music Video #1 - This Woman's Work
Wow @p4ragon, I know you are a fresh Steemian, and I know you already had a spot here before with your very first post for Steemit open mic (congrats again winning second prize!) but your voice is so amazing. So therefore you will shine once again, and I think you will be doing very good here on Steemit (at least!) with a voice like that. Hopefully everyone will be curious, and listens your song. Give this Steemian some love please! She deserves it...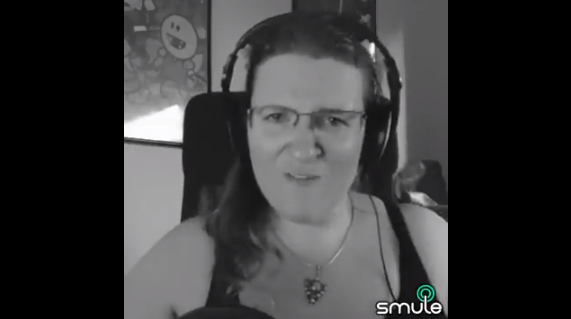 Support this Steemian here: https://steemit.com/music/@p4ragon/music-video-1-this-woman-s-work

@pennsif - My Life in 8 Songs - starting in 40 minutes - with @d-vine, @darrenclaxton & @zipporah
This show has already been on air while posting this edition, but as I really love the concept I chose to mention it in this edition anyway. This was a special edition where the artists have picked eight of their own songs. Pretty cool if one can even say they have eight songs of their own, let alone eight that tell your life story. A pretty cool achievement, right? If you missed this show, don't worry it's on air every thursday. See the post for all the details.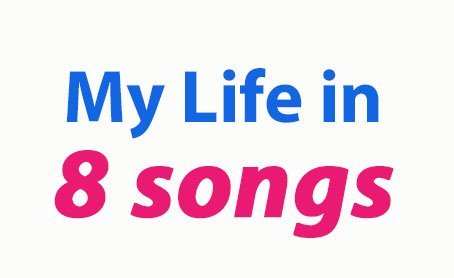 Support this Steemian here: https://steemit.com/steempress/@pennsif/my-life-in-8-songs-starting-in-40-minutes-with-d-vine-darrenclaxton-and-zipporah

@jembee - Dtube Song Cover #2 - So Sick (Short Cover)
This Steemian gets a spot in today's issue because I feel he has a very nice and warm voice. The video is a short cover called So Sick by Ne - yo. I am curious to hear more of you in the future. Show this Steemian some love by checking out the video and give him an upvote.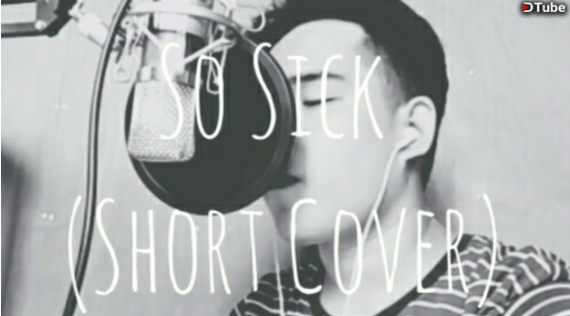 Support this Steemian here: https://steemit.com/music/@jembee/jdmvbj86

We hope these posts inspire you to appreciate the incredible music-related content being created here on Steemit everyday.
Leave some feedback on these posts and show some love to these amazing Steemians apart of the music community here on Steemit.
If you would like to get highlighted in one of the future editions of SMA Today, please don't forget to use the #sma in your posts, so we can find your post.
This edition of Music Today is Curated and written by @anouk.nox

Thank you from the Steem Music Alliance Team:
Curators
@ivan.atman
@jackdub
@anouk.nox
Moderators
@edje
@scuzzy
@simgirl
@jamesgetsit
@djlethalskillz
Founders
@chiefmappster
@seveaux
@macchiata
---