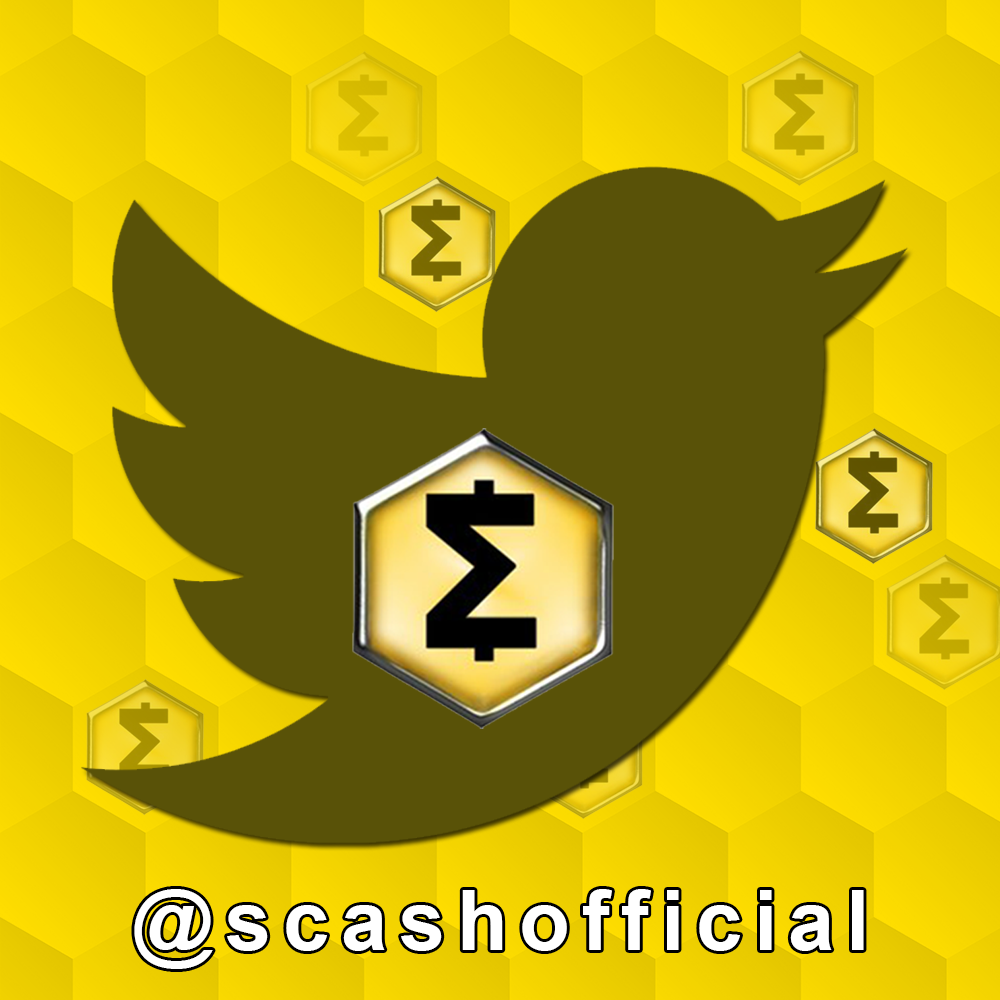 I want to invite everyone who reads this article to do something right now,
follow SmartCash on twitter: https://twitter.com/scashofficial
If you don't have a twitter account, create one right now at https://www.Twitter.com

The SmartCash twitter will help you keep your finger on the heartbeat of the best community-oriented cryptocurrencies to come out this year. What makes SmartCash a cut above the rest is the fact that you can vote on projects and you don't have to be a whale to vote either, one SmartCash share allows you to one vote. So if you hold 1 share or 1 million shares you can vote and participate in the community. SmartCash has earmarked an enormous amount of its currency for the community, not to enrich the insiders, which is why so many people are exploring their options with this fresh new approach to crypto communities. Twitter has enabled me to connect to many of the SmartCash team leaders and new adherents. More than this Twitter has connected me to a wide range of brilliant people in the cryptocurrency community. Twitter is point-blank invaluable for staying on top of Cryptonews. The fact Twitter has hundreds of millions of active members means you can reach people like never before. I've actually private messaged famous people and was gobsmacked when they replied. Whenever in history have ordinary folks had the ability to communicate directly with the rich and famous? My mission with this post is simple, it's a starting point for me to promote SmartCash's twitter account and I've set a goal of trying to get 100 new investors to follow SmartCash on Twitter. It's a small start, but a worthy one.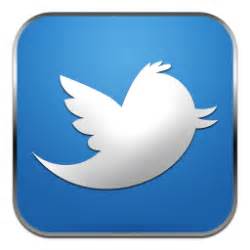 Twitter is my favorite social media platform because of how easy it is to use and I've met more interesting people there than on any other platform. Social media is hands down one of the best ways to promote something. Of course, word of mouth is an excellent way of promoting something, but social media has the potential to reach even more people. To help SmartCash promote its social media efforts, I created some fun SmartCash Twitter graphics, which take the twitter style logo, but add a yellow flare to it with a honeycomb background with the logo at various degrees of brightness and the logo in the foreground front and center.
I created some new graphics to help promote #SmartCash on Twitter in two styles, with three different text differences.
Dark foreground and yellow background (with 3 different font text differences at the top).

Yellow foreground and dark background (with 3 different font text differences at the top).
Yellow Background, Dark Foreground, text all caps SMART CASH TWITTER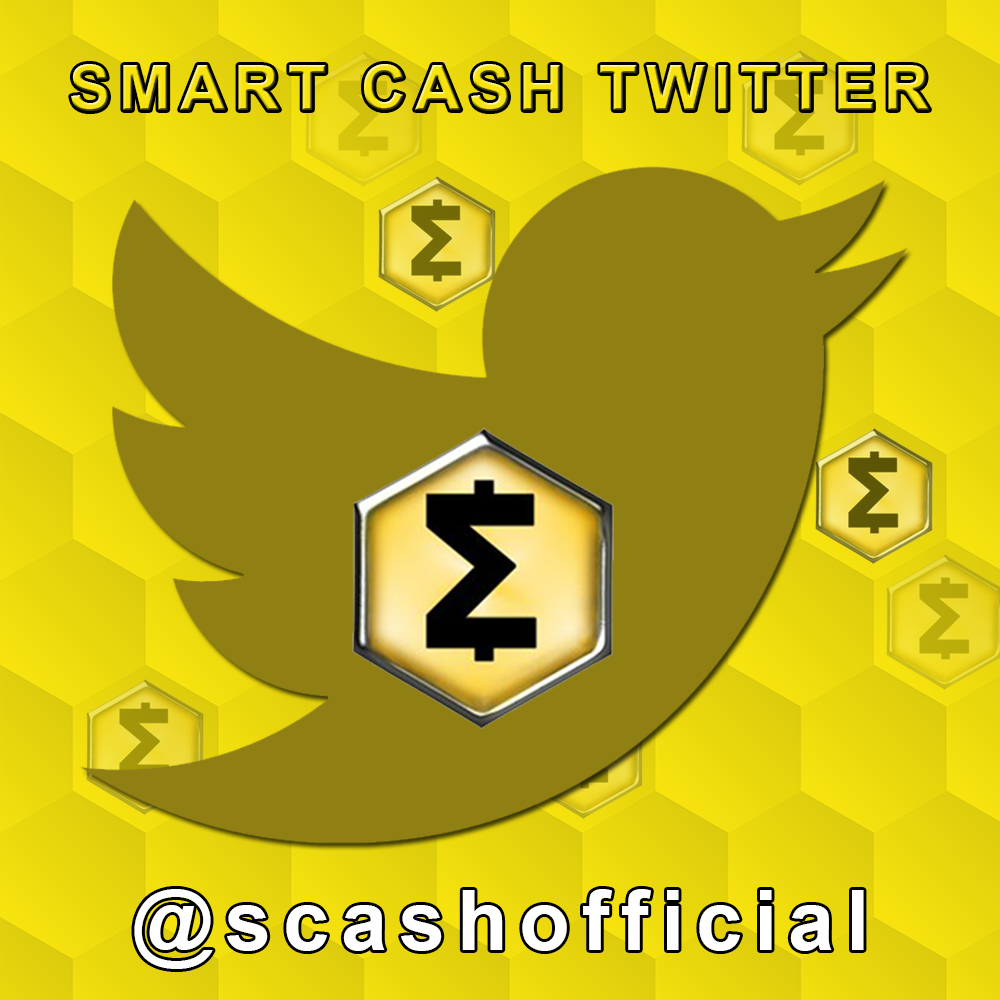 Yellow Background, Dark Foreground, text SmartCash Twitter (correct spelling style)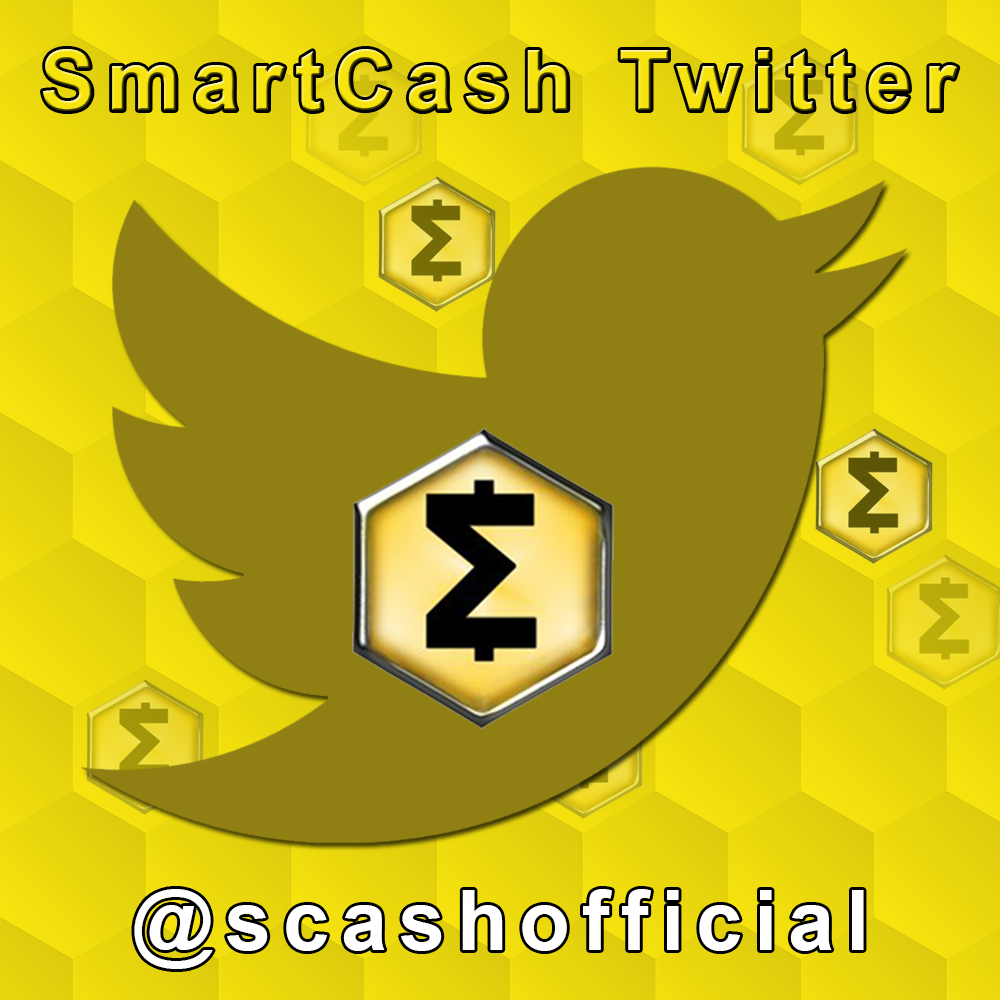 Dark Background, Yellow Foreground, no text at top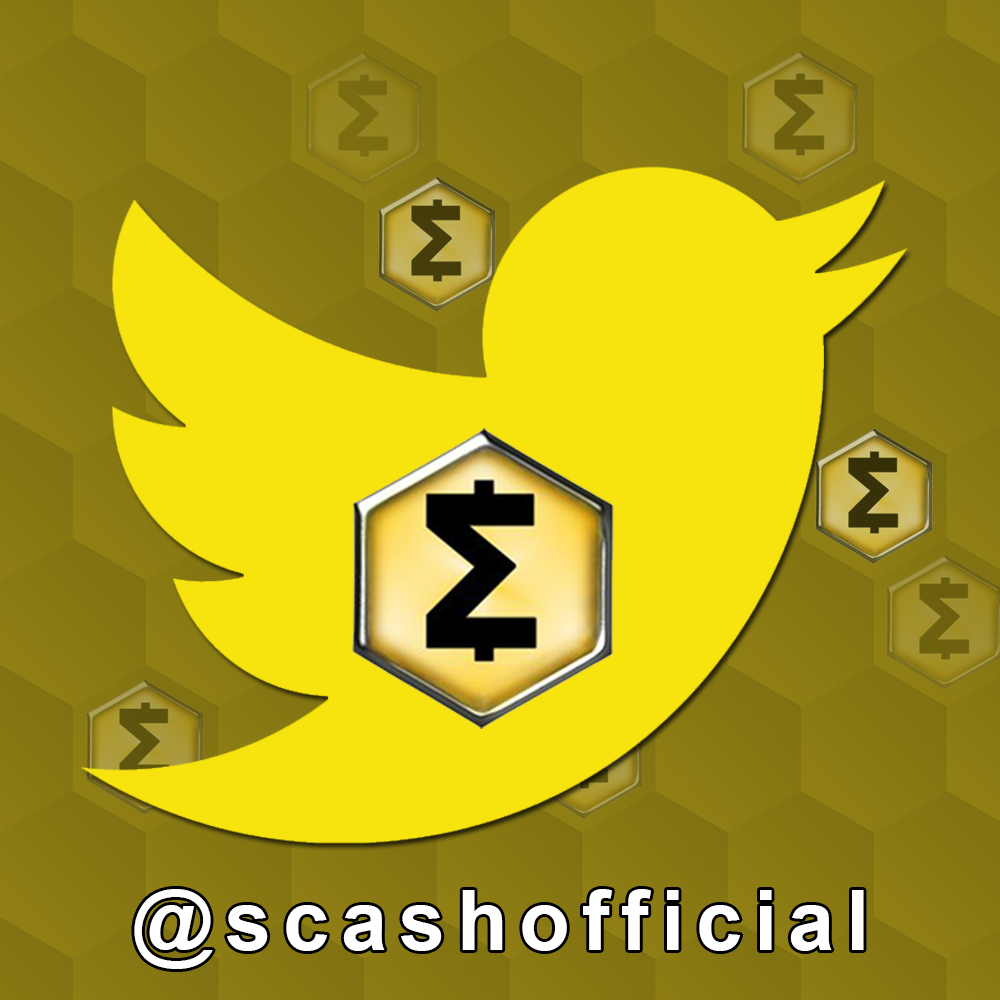 Dark Background, Yellow Foreground, all caps at top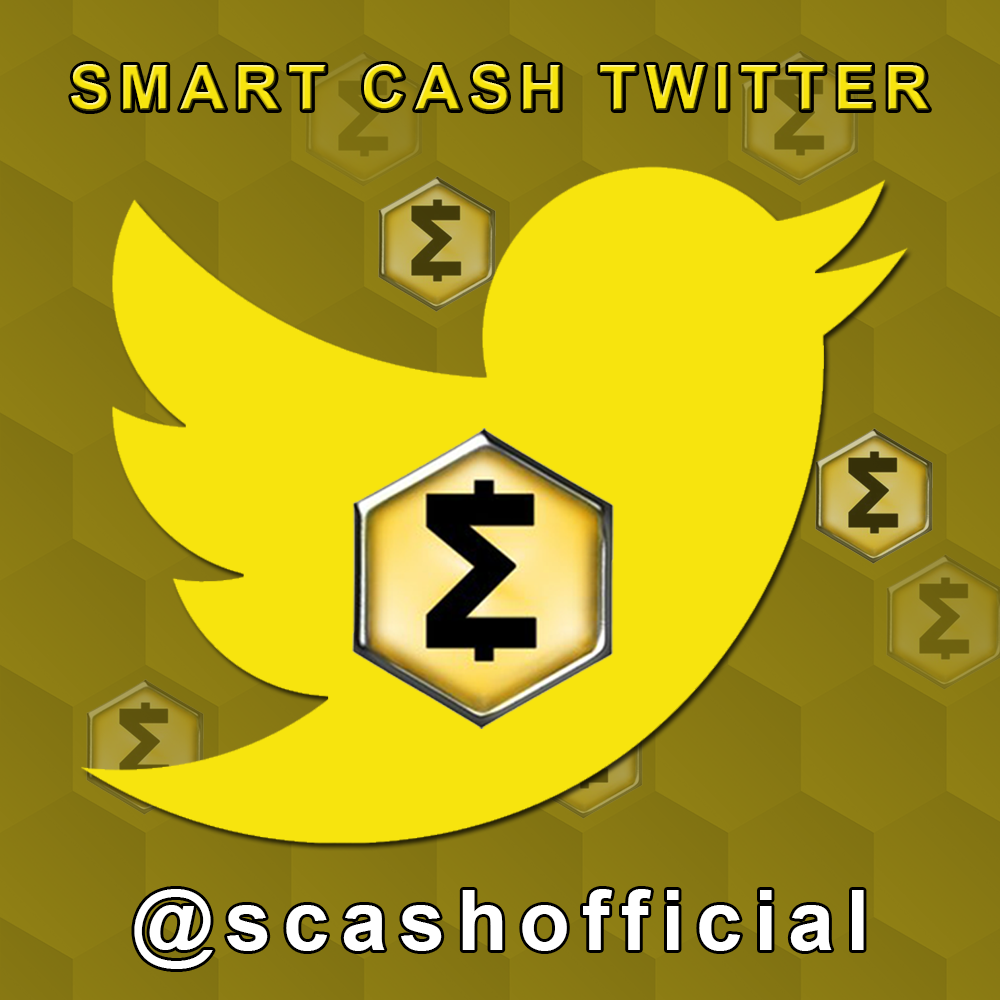 Dark Background, Yellow Foreground, correct spelling style at top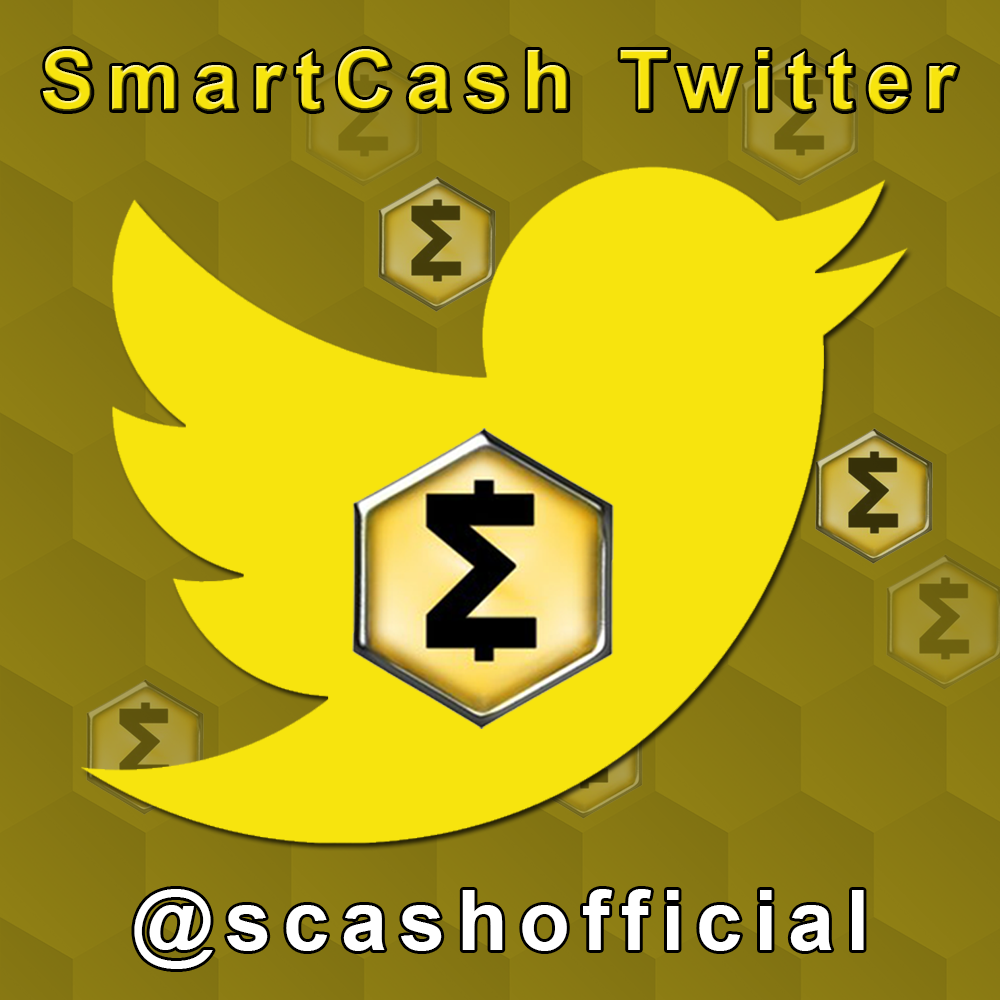 Tell me which graphic you like the best.
To get on the SmartCash Slack forum start here https://smartcashinvite.herokuapp.com
Instagram SmartCash https://www.instagram.com/smartcashcrypto
Reddit SmartCash https://www.reddit.com/r/smartcash/
Telegram SmartCash https://t.me/joinchat/HBMX1g-qkhbdlSUNNIsoWg
Follow SmartCash on Twitter: https://twitter.com/scashofficial
Coffee Me Please, (SmartCash Address): SfR3QRfQpWH4zvrsyUx4UdxqbCtgVqcyT5
If you would like to learn more about SmartCash please visit https://www.SmartCash.cc