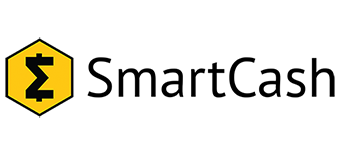 Before I say anything, I want to make a few things clear about my intentions of writing these series. Do I intend to hurt the holders of smartcash? God forbid. On the contrary, my intention is to protect the holders and perhaps use my last small influence per se, in order to bring some attention to certain things that can be fatal to the future of SmartCash if not addressed soon enough. What about the TipBots? Do I intend to steal the funds stored on tipbots I manage? Not at all. TipBot users will soon be able to access their funds as I'll be working towards migrating the backend to new servers, so please accept my sincere apologies for this in the meantime. I plan to write more which is why I decided to call this episode 1.
Oh God help me. Where do I begin? I know and admit that we all have our own biases but I'll do my best to be as unbiased as possible in this post. I myself am a holder of this coin and am still holding and not planning to sell and would like to see its problems solved before it's too late. After almost 12 months of working for the founders, I've had enough and have finally resigned. SmartCash began as the website says: "a community governance, cooperation and growth-focused blockchain based currency and a decentralized economy". But is that really the case? In the beginning I believed it, as did many others and still do. But when time goes on you begin to open your eyes and spot the foul story behind it all.
One example of flaws I'd like to address (which is common in other cryptos but more so in the case of SmartCash) is that in the early days of SmartCash the blockrewards were a lot bigger than they are today - almost 5x more compared to now within only 14 months while bitcoin block rewards for example remained the same for 4 years - and so the amount of smartcash addresses eligible for smartrewards (cold staking) were also much lower. As a result, first month of cold staking for instance gave earnings of appx. 405% per address balance and the only people with big balances at the time were the founders themselves and a few others involved since with smartcash only 5% of the block rewards goes to miners. This is while still as of today 70% of the block rewards go directly to a few addresses that are controlled by the founders.
In the beginning, the founders paid themselves handsomely for the initial work and got even better rewarded from cold staking which still as of today keeps snowballing by draining the allocated rewards pool. This amongst other things created a power vaccum that led to the situation we're in now. Almost all decisions have been and are made by 3 founders who control more than 65% of the ciculating supply and probably own more than 10% of the circulating supply. This is only a glimpse into the extremely unfair distribution of block rewards designed by the founders to maintain control of the blockchain not only through centralized voting system which I will get into later, but also both the circulating supply and the community treasuries.
The point of the currency was to let the community vote on 3rd party proposals and use the funds from the treasury. This doesn't happen any longer since it barely matters if a proposal passes or not. The founders a.k.a JuicyG/Solarminer/Alexander have the final say about even letting a proposal go to voting, as well as having the power to steer the vote any direction they want, no matter how much the community votes. They got an overpriced proposal with a youtuber through by themselves and paid him insane money in SmartCash pegged to $ for ridiculously little exposure and ignored the community's input on the matter.
Past couple of weeks I've opened my eyes and understood how much they have used me and others to build an empire for themselves, along with just how far the project has gone off track and how centralized it has become. They have been censoring any criticism and pretending like everything is fine for quite some time now that it makes one think whether the whole system was just a ponzi scheme and the founders are slowly exiting.
As a developer, I mostly worked on tipbots and the rpc explorer which didn't have address indexing when I first forked it from github but I ended up adding address indexing to it plus a richlist which the founders asked me to remove. On Friday I decided to quit my job and took my codes with me, so I took down the tipbots and rpc explorer and left the team. I have no intention to keep the funds in the tipbots as they belong to the community members. And as I explained above, I will soon run them on my own server so community members can withdraw their funds.
I did make some demands in exchange of the source codes from the founders for the damage to my reputation that they have caused (getting people that had faith in me to buy a lot of coins well above 30 cents, which are now way down well over 90%) along with community members. As I explained to the founders as well, I did not need this for myself but for those I personally know who have been bleeding due to their bad decisions. I then thought to myself that this is still a selfish demand because there are many others who have been and are still bleeding and there are things in smartcash that if not fixed can turn smartcash into the next bitconnect. So, I decided to demand other things that would benefit the whole community and strengthen the blockchain. But the founders were not interested at all in meeting any of these demands. They instead started to slander my character by calling me a thief and reporting my Twitter account as being stolen. So I have decided to make the issue public in the hope that it may result in public pressure from the community on the founders to fix these problems before smartcash turns into the next bitconnect.
My demands were as the following:
To approve a proposal to stop Ben Swann and let the community vote for it. As you can see below, one of the communiity members has already submitted a proposal to stop Ben since his proposal is one of the main reasons price has tanked so much. Ben received about 60K USD from the community funds on the 1st of September and he dumped it all on the market causing the market to crash another 30% from an already 90+% crash. More and more people in the community stood up to object to this proposal again but they were either banned on discord or kicked and censored. These community members started to blame everything on the "devs" and when I shared my opinion as one of the devs, that happens to agree with them, I also ended up receiving a red flag from the founders that I need to shut up. It almost makes you think the founders are in collusion with Ben? Or maybe they don't mind the price tanking further so they can pay themselves more since their paycheks are also pegged to USD? Not to mention the founders already pay themselves ridiculous amounts of salaries. For example, address SYwJCcKcEAcW47SSFkL1sYb3zXmdpexR1f alone has received a paycheck of appx. 7M coins on the 5th of November when price was about 5 cents. Since this is paid from development hive, it must therefore be for Jeremey Maus, the coordinator of the development hive who goes by the nickname, solarminer.


Fix the voting system. Put it on steemit or somewhere uncensorable and make it transparent. This way everyone can submit proposals and no one can censor them. This doesn't require much development since a platform like steemit already exists and voting can easily be done in the comments section where community members can leave their addresses with signatures. If this is not the best way to go about, suggest something else that is decentralized and uncensorable unlike the current voting system.

To fix the price tank and the bleeding of those whose portfolios are over 90% down, and also fix the problems and concerns of many about the 920+ million coins locked in one address and controlled by the founders, spend more than 90% of the community funds and do an airdrop on all addresses perhaps based on the number of the days they have been holding. Blacklist the addresses that obviously belong to whales such as the one above who have paid themselves unfairly without any voting or community consensus. Or perhaps blacklist all addresses before the big pump which led to the massive dump and left many bleeeding beyond recovery. This would not only decentralize the circulating supply but also help erase the major concerns that holds most investors back from buying smartcash. Please notice that within the past 14+ months, only 27 million coins from the community treasury has been spent and more than 920 million coins are still there sitting in one address which keeps getting almost 50% of the block rewards. So obviously, these coins will never get spent on community proposals and are only increasing the concerns of holders and buyers. Spending more than 90% of these funds will still leave enough coins for community proposals which will continue to increase by receiving almost 50% of the block rewards. And if this amount stacks up again and is not spent, repeat the airdrop a few months after.

Issue transparent reports about the spendings from hive addresses which have been and are still getting more than 20% of the block rewards. Put the reports for vote so the community can have a say in how much the hives spend, pay themselves, or others. This would put a stop to the continuation of unfair distribution of the block rewards and would help stablize the price and erase another major concern that holds buyers back. Perhaps thinking about changing the peg to USD in both proposals and hive spendings might also be a good idea to consider as we have all seen the devestating effects of the recent Ben Swann's dump early this month.
I would like to encourage every holder who agrees with me even partially to get involved and put pressure on the founders and the hive teams. Public pressure is our last hope for smartcash in the meantime. I predict that if these problems are not solved soon enough, smartcash might become the next bitconnect. Could I be wrong in my prediction? Absolutely. But so can everyone else. So what do we do? Do we continue to pretend these problems are not real and ignore them? Or do we take a step to solve them and reduce the risks that can be fatal to the future of the blockchain? I let you be the judges...
Upon my departure I've been both threatened and ridiculed, but I'm determined to clear my conscience and reputation. I believe this is the right way to do it. I'm neither a thief nor a thug, so the community members affected by tipbots going down have nothing to fear. Users will soon be able to access their funds and withdraw as I will be working towards setting up the tipbots on my own servers next. And saying not fixing these issues can lead smartcash to become the next bitconnect is not an exaggeration. I do not think so. I think it's a fact based on my own research. Any project that is not sufficiently decentralized according to the SEC, is a security. Although a bit complicated, the case for smartcash can be easily be made and this is a serious danger that needs to be dealt with before it's too late. Let me know what you think below and if you want to support this post, make sure you don't forget to upvote and resteem. PEACE!
P.S. As I finished this post, I found out that the hive has cracked and emptied the wallets(and it is no surprise since I was not the only one who had access to these servers and/or wallets) so I can no longer be held fully responsible for any lost funds; not to mention that all the tipbots had a simple term that no one can be held responsible for any lost funds to discourage users from holding their funds in a risky and centralized environment and I did experience a number of attacks during my responsibility but that's beyond the point here. I would have taken the bots back live by today on my own server had they not emptied the wallets. Having said that, as I explained above, it was not my intention to hurt the community in anyway, and I am willing to personally do anything for the community members to make this up.
EDIT: Thanks to donations from myself and @decentralizd, tipbots will be back live in the next 24 hours. First tipbot to go live at the time of this edit is the discordbot. However, keep in mind that the founders have apparently removed the tipbot from their server so you need to join this server: https://discord.gg/crPxZ47