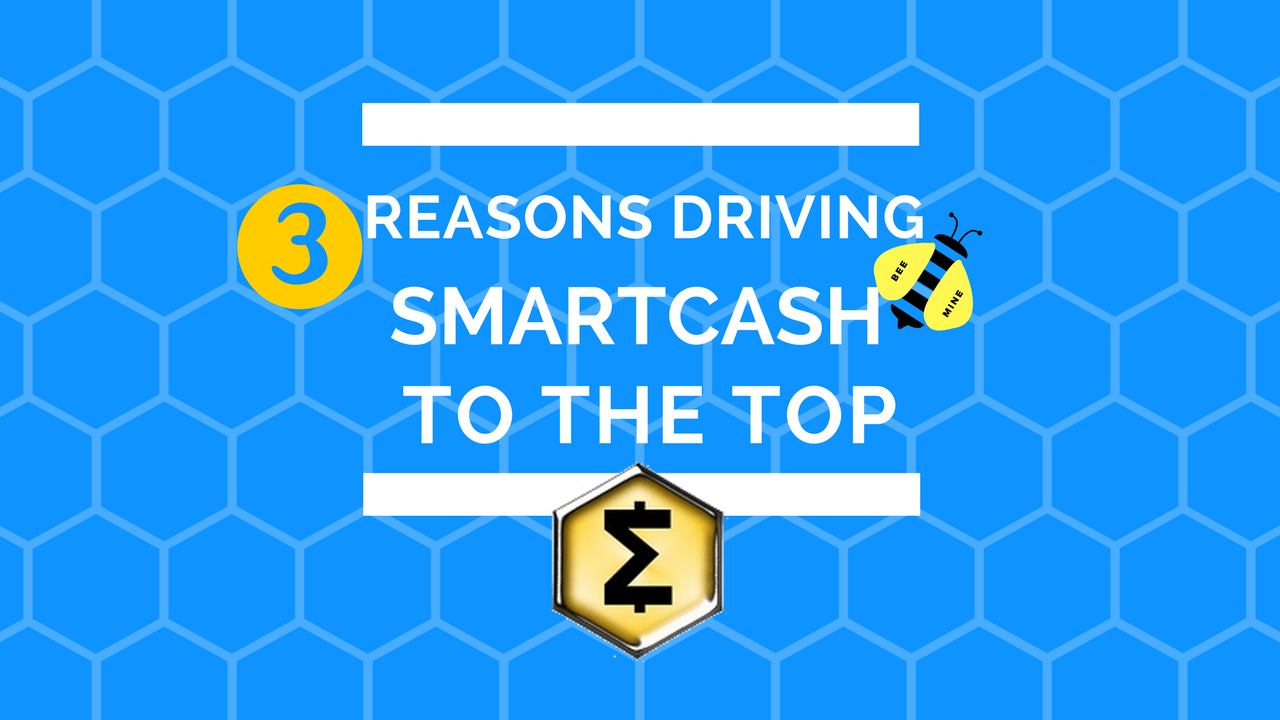 I first heard about SmartCash two months ago after reading this medium article

At that time I was researching other projects that are similar to Dash, A coin which I find very interesting as it has a very solid foundation in terms of community and governance system. Two things that I believe to be a pillar in the long term success of a project as seen in the early days of Dash and Ethereum. 
To be honest, I wasn't very thrilled for SMART  just from reading the mentioned article, As I wasn't convinced by it to start investing right away (In hindsight i wish i did as i would've  caught up to the SmartRewards snapshot of August 25th)
--- 
In the following weeks and until the middle of September, I was heavily browsing their reddit and reading what people say in #smartcash on twitter. Things started looking legit! SmartCash appeared to be something more than a pump & dump coin; I realized that even more when I started reading their forums and seeing that this project is focused on community contribution and incentivization. At which point i actually pulled the trigger and bought in some $SMART to only see a n ROI of more that %x00 in a mere month. 
So here are 3 reasons why i believe this increase will carry on until we see $SMART being on the top 10 list:

   1.SmartRewards

Let's start with the obvious; While SmartCash is actually a PoW type of coin, It does include a staking strategy as well. Which help with moonin(sic) as the more coins are preserved with no spending, The more trading will have a chance in preserving a longer bull market. 
You essentially need to have a minimum of 1000 $SMART in a wallet for a whole month -without spending them- If you Did this before the 25th of a certain month, Then you'll be taking on the snapshot that basically takes a record of all the wallets, to compare it with the records taken on the next month's records to find out the addresses that have more than a 1000 coin in them, and did not spend any in the past month. 
It's a very simple but effective concept actually, I believe it's one of the drivers keeping the value of the coin on the increasing side of affairs. You can read more about it here.

 --- 
   2. The community & SmartHives

As I mentioned earlier, I believe that Dash is one of the best examples of a Cryptocurrency community that is very rewarding, They started with a basic system of organization and they didn't have many teams or successful proposal that made drastic effects on the value of Dash initially.
Dash started with a very humble beginning that i believe they've learned a lot from as to how they should manage their treasury in a reasonable way and increase communication between the different teams they have. Resulting in What Dash has now i.e Dash Labs, Dash New Force, And their very strong core team as well.
They started fruitful campaigns that increased the adoption of their coin with regular users, merchants and private companies too.

SmartCash is walking on the same path of the Dash example. They already had successful campaigns such as Food Distribution in Venezuela. 
There are more campaigns constantly getting proposed and it will only get better as time goes on. The beauty of it is that anyone can make one as it only costs 1 $SMART to make. Something that is hard to do with Dash where you're required to be a masternode owner and then spend an amount in the thousands -depending on the dash price- to actually then make a proposal.

 --- 
   3. SmartNodes

  At for the moment of writing this article. SmartNodes are not implemented yet. But it's on the road-map of SmartCash. If they took the same Dash-like approach with it, Then SmartNodes will be the biggest driver for $SMART to be on the top 10 list. 
I assume that the amount needed to own a SmartNode will have to be more that the 1000 coins required for the SmartRewards. In which case this will lead to more staking of the coin, In which case SmartNodes will bring to the coin the same value increase benefits of SmartRewards; But on a larger scale. I wouldn't be surprised if the incentive percentage of reward for the SmartNode holders will be bigger than the current model used (You already get %25 increase in you wallet from SmartRewards). Even if the reward was the same, The mere existence of the SmartNodes system will drive the growth of the coin straight to the top.
 
 --- 

There are many other reasons as to why this project is worth taking an interest in, But the above are my analysis of why i had my  ROI on my 1 month old investment; And why this will only go up eventually. I can't see why it wouldn't get to such a position when it has more functionality and valuable use-cases than, for example, BitConnect :0
At the very least, SmartCash is worth learning about. 
Visit them on their Slack and check the website https://smartcash.cc/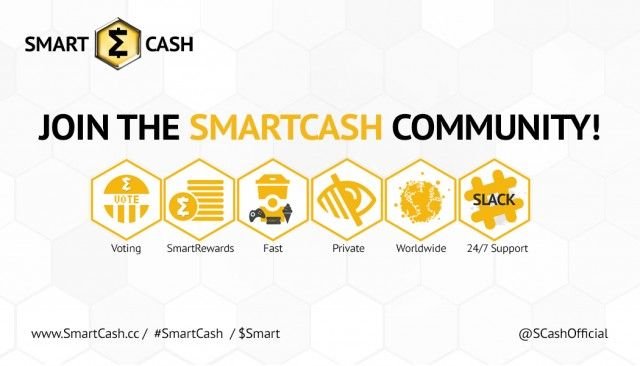 Any tips are appreciated!
My wallet:  SZEzTt2Vn5SqTAV9NXJEutCmjE93xnzc1B