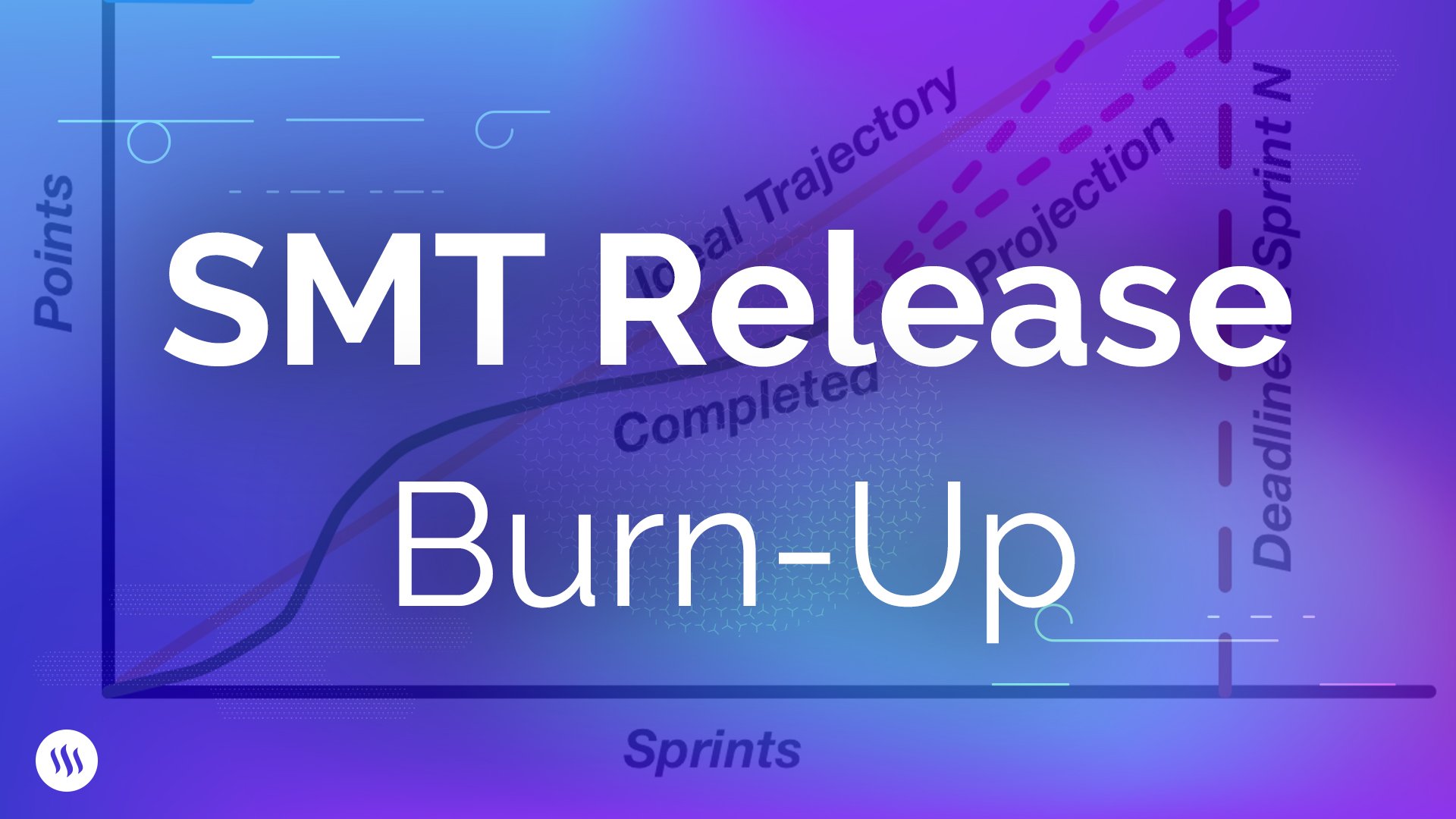 Hello Steemians, as many of you know, SMT development has been underway for quite some time. While engineering resources had to be diverted toward HF20 development, we are now well on our way to returning total focus to SMTs. Two months ago we closely examined the work that has been done, and the work left to do, which enabled us to re-baseline and plan for a release date. Thanks to that work, we were able to develop an organization and tracking system for SMT development which we discussed in our post Tracking SMT Development Progress. In that system you will see every single work item our blockchain team has identified that needs to be completed in order to launch SMTs on the dates we have announced.
Invitation to Monitor Our Progress
We want to keep everyone as informed as possible with respect to ongoing development. To that end we plan to share the burn-up charts we use internally to monitor our progress in relation to our goal of releasing an SMT TestNet in January. We will do our best to update this chart and share it publicly every week. We will also list the work that was completed each week.
SMT work completed last week:
https://github.com/steemit/steem/issues/2696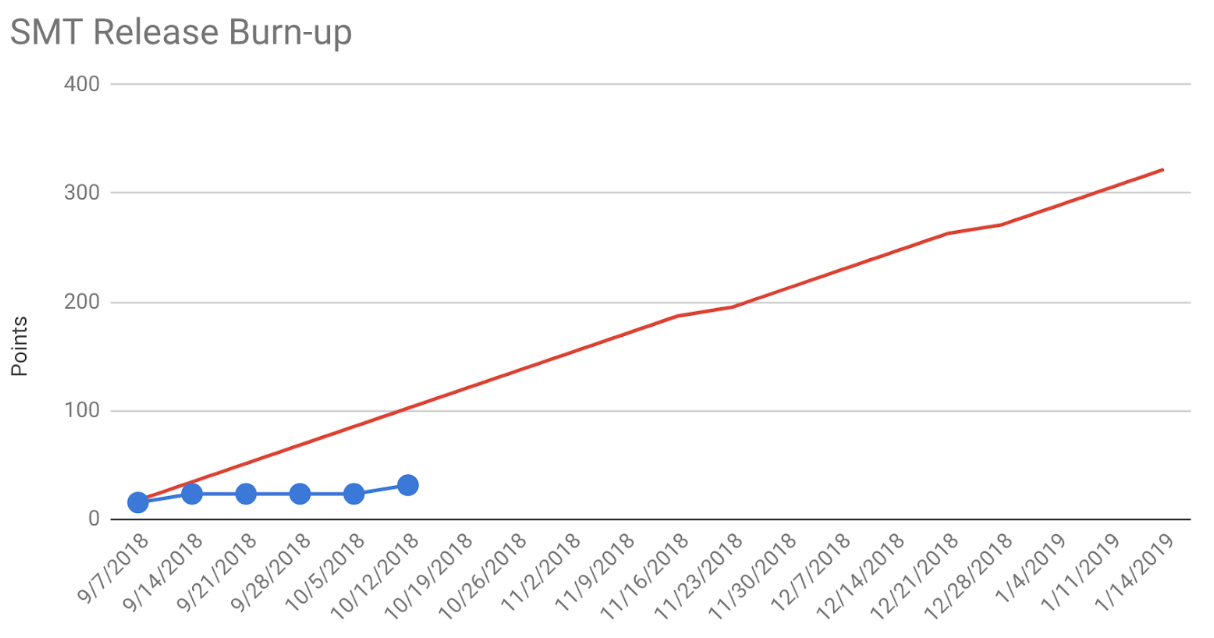 The blue dots symbolize the number of points that we have completed for SMT development. For those who don't know, assigning "Story Points" is part of Agile Software Development. They are a "unit of measure for expressing an estimate of the overall effort that will be required to fully implement a product backlog item or any other piece of work" and determined by using a Fibonacci Scale.
The red line symbolizes the rate at which we need to complete tasks and the point-values of those tasks. As you can see, the total number of points that need to be completed in order for SMTs to be ready for release are a bit over 300. The reason the blue line is flat is that most of our resources were dedicated to HF20-related development during that time.
As we return our focus to SMT development, the blue line must approach the red line, and even surpass it, if we are to deliver SMT TestNet on time. We have concluded our Post Mortem of HF20 (which we will share publicly) and believe we can still deliver SMTs on the planned release date. By publishing our burn-up charts every week, we hope to demonstrate the progress as it happens.
The Steem Blockchain Team