Sometimes you're lucky. Sometimes you're extremely lucky. I was just a few days ago. I was flying from Europe (Switzerland) to the United States, and on our way we passed Greenland. I had the window seat so I was able to shoot a nice picture.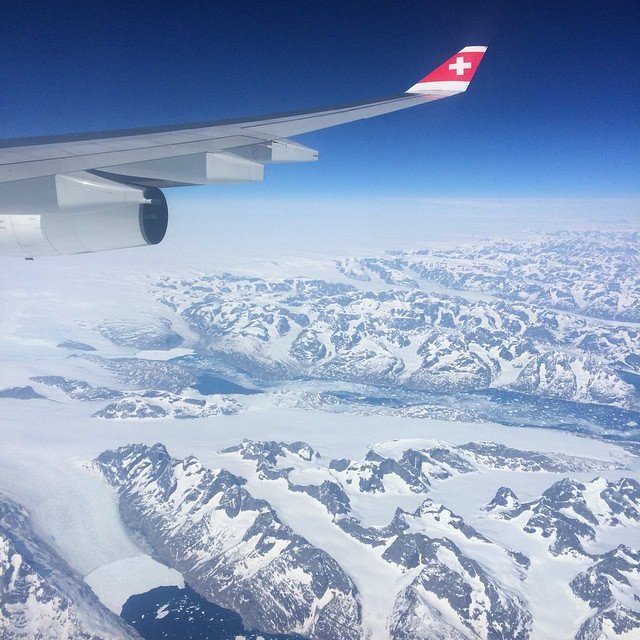 The North Atlantic is very busy with air traffic. As such, part of the traffic from Europe is put further North. There is a system called the North Atlantic Organised Track System (NAT-OTS) which controls the entrance and movement of airplanes across. This also actually saves fuel, as the earth is a sphere so the shortest distance to some place is not necessarily a straight line!
Have you ever been lucky to fly over Greenland? Share your photos!