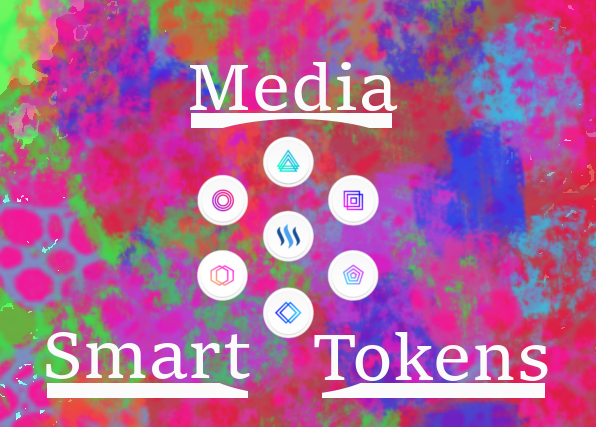 SMT will allow us to not create the wheel again.
Now we will all be able to easily create a token and make an ICO using simple form to complete, but allow more than only this. Using steemit blockchain as an anchor for all the new value brin by these projects.
This token will allow anyone to create a new plateforme "like steemit" by using them own token correlated to SMTand change all the parameters of it, define your own rules to make it as you want, and then build your own Dapp using your new token.
This is a huge opportunity by bring a new open layer to connect futures and actual social medias.
They will be able to trade and grow together, and working on the same strong base.
With this token, social network will have a basic token to exchange each other, it will maybe become a new strong indicator of the use of cryptocurrency in social media and content creation.
---
More informations
Check the presentation of the Smart Media Tokens : https://smt.steem.io/
Get more informations whitepaper : https://smt.steem.io/smt-whitepaper.pdf
---
My personal parenthese
A little critics (linked to the actual problem enter the law and ICOs)
As ICO mania is a huge change for the market, and how it's work.
Have money to setup a project from scratch is a new superpower of the web.
Banks will be soon out of job, ICO will be banned... This is not the discussion even if it will put us in a "gray zone", who care if we do nothing bad behind our computer. But to scale and make huge services, they will need to be fully decentralized and unstoppable.
Anyway this token is a huge innovation and is build by a serious team.
I just want to add a big thanks to the steemit community and the creators of SMT for all them work and solutions.
Also, special thanks to @ned for all his beautiful posts, giving me motivation to make my own.
You are all invited to make your own post about sMT, how you see it, what do you think about it, what kind of problem you think will happen or else.
Thanks for your attention