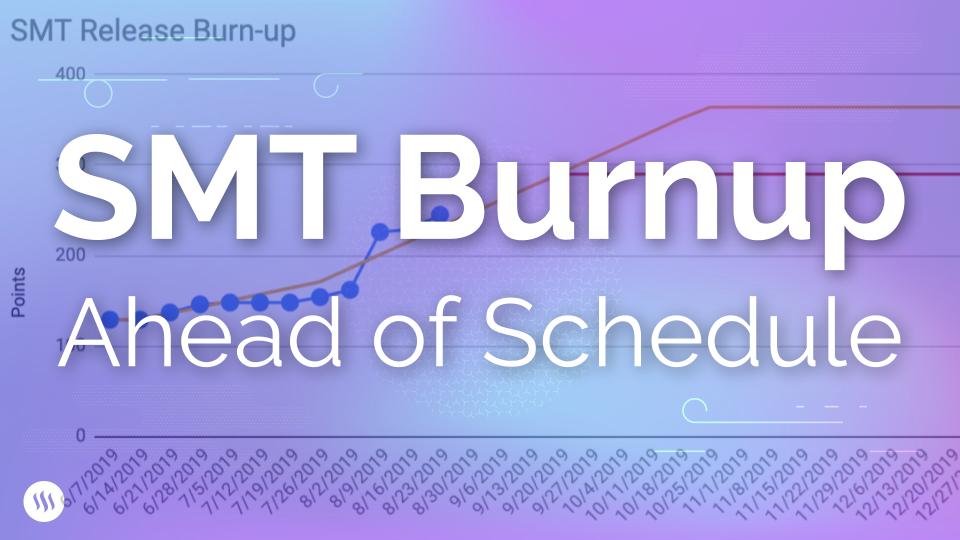 Progress
Despite our focus on HF21 (one day away!), we hit our ideal velocity right on the nose. We completed 16 points and our ideal velocity is 15. This was one of the rare weeks where we had few unexpected distractions, which helped with productivity and consistency.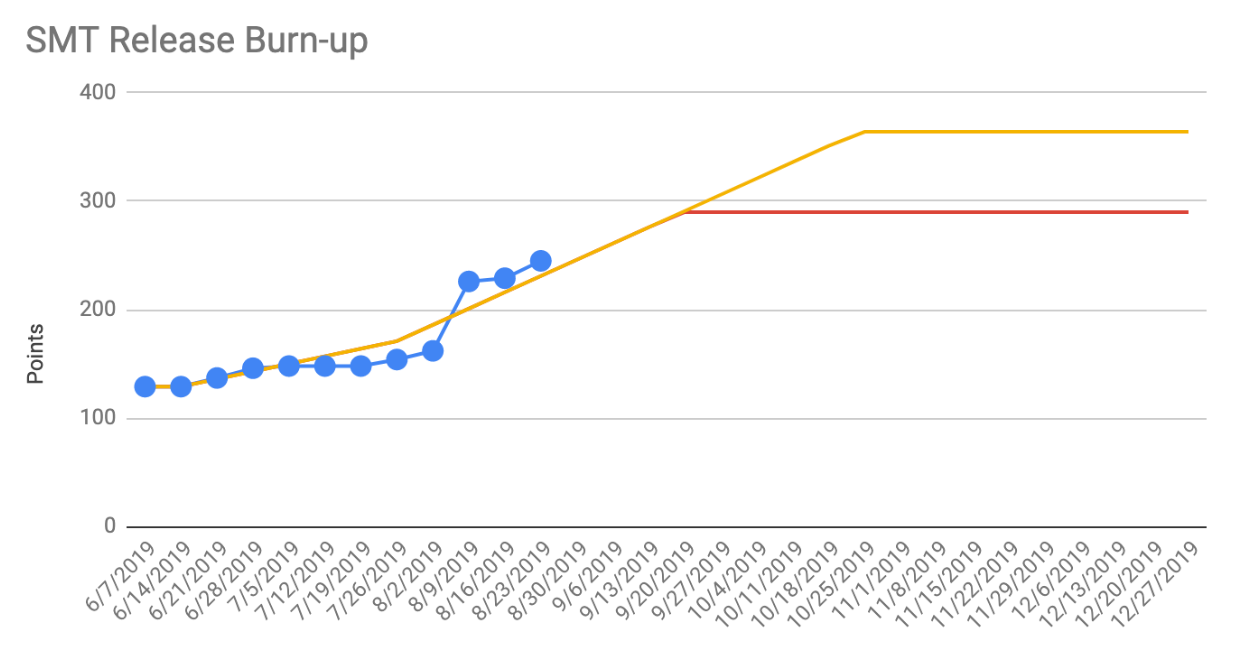 Completed Issues
We completed three issues (#2746, #2747, and #3461). Issue 2746 implemented SMT Vesting semantics. Issue 2747 allows content creators to specify which SMTs they want to be able to vote on their content and the comment options for each SMT. Issue 3461 was some much needed cleanup work.
We are about a week ahead of schedule. This is great news with Hardfork 21 going live tomorrow. While we do not expect any problems with the hardfork, the benefit of being ahead of schedule is that even if there are any difficulties which consume engineering time, we should not fall behind on SMT development.
Scope Increase
There was no additional scope increase this week.
Summary
Completed : 16
In Progress : 5
Scope Increase: 0
Net From Ideal: 14
Status: Good
Read the previous SMT Burnup
Learn more about SMT Burnup Methodology
The Steemit Blockchain Team