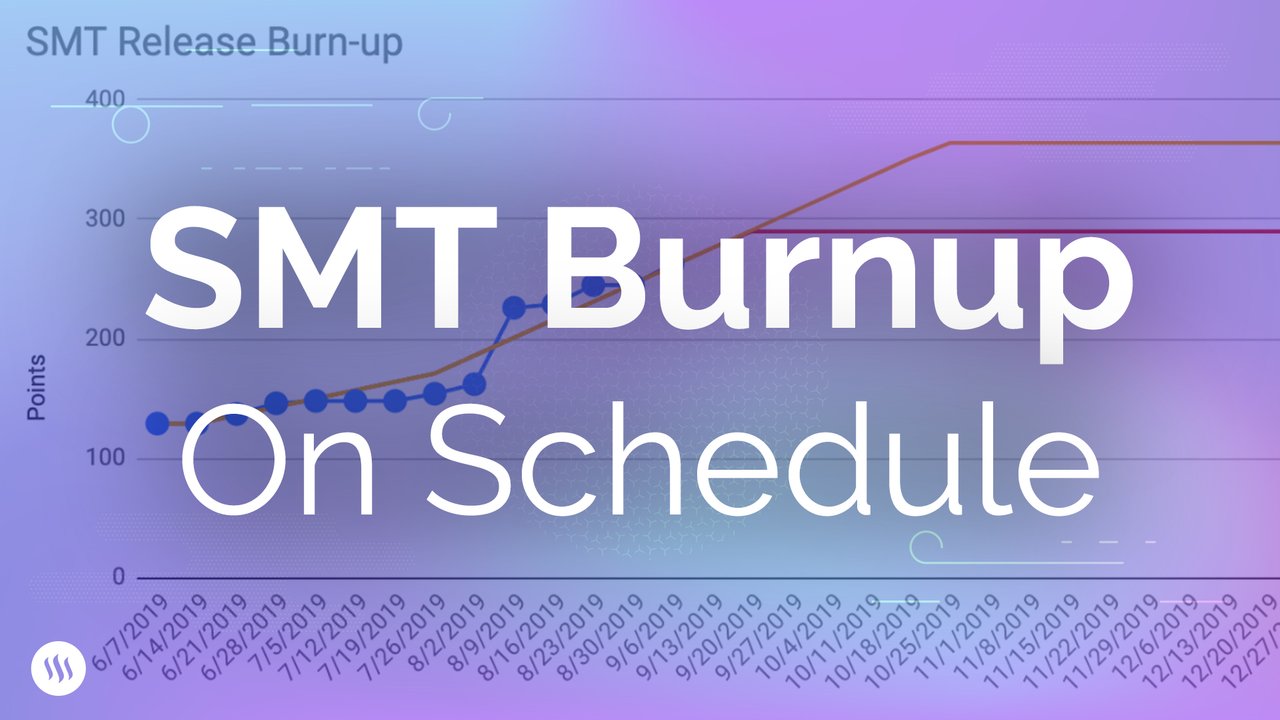 After a busy couple of weeks getting HF21/22 stable, we are back to focusing on SMTs. Despite the hardfork-related work, we still managed to complete 18 points last week.
SMT Voting and Delegation
We completed two big issues, #2748 and #3373. #2748 implemented the logic that allows users to vote on content using their SMTs for the purpose of SMT reward allocation. #3373 implemented SMT delegations. Both of these are key features of STEEM that are important to have for SMTs as well.
Issue #2748 was severely undersized (required far more work than predicted) and took much longer than anticipated to complete. These two issues offset one another, so our velocity for the week ended up being pretty close to the actual work that was completed.
SMT-Specific Voting
We were able to complete #2745 with minimal effort thanks to work that had been done previously. #2745 enables Steem account holders to vote on content with different amounts of mana for each SMT in the comment's votable assets. This is an important feature for SMTs. When anyone creates content on Steem they will be able to specify which SMTs they want to be rewarded in.
Imagine someone writes a poem and specifies that they would like to be rewarded in 3 hypothetical tokens: POET, RAP, and DRAMA. Now imagine that you think the poem is extremely worthy of earning a lot of POET tokens, moderately worthy of earning some RAP tokens, and doesn't deserve any DRAMA tokens whatsoever. Without this feature, if you wanted to reward the content creator with the maximum amount of POET, you would also have to reward them with the maximum amount of RAP and DRAMA too!
What this feature will enable users to do is adjust the power of their votes for each token. Before rendering the vote they can specify that they want to vote with all of their POET stake, 50% (or some other moderate percentage) of their RAP stake, and none of their DRAMA stake. The end result being that the content creator earns the tokens they deserve, and doesn't earn the tokens they don't deserve.
On Schedule
We are now right on schedule. Several weeks back we were able to jump ahead of schedule on SMTs, which enabled us to spend time bug fixing Harfork 21/22 without falling behind schedule.
Scope Increase
There was no additional scope increase this week.
Summary
Completed : 18
In Progress : 8
Scope Increase: 0
Net From Ideal: 2
Status: Good
You can see our previous post on SMT Burnup Methodology for more information.
The Steemit Blockchain Team