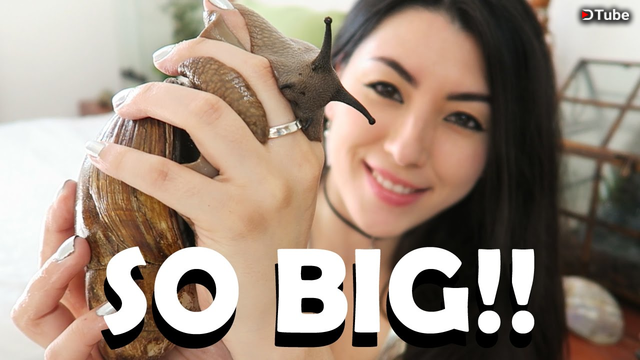 ---
My GIANT African Land Snail & Her Babies!
My pet snails.
Hey guys!
Today I decided to show off my giant african land snail, Shrek.
Shrek was rescued from certain doom by a kind couple who found Shrek and her siblings abandoned on the road.
Hope you all enjoy her!
x
Em
---
IMPORTANT NOTICE
As you can tell, I'm super passionate about animals and they really excite me. I know many of you are also like that, but it's important to remember that every animal you buy or adopt is a huge responsibility. African Land Snails need a special diet and rely on certain temperatures and humidity levels in order to survive.
Please do your research and think carefully about whether you can provide the best care for your future pet, and whether or not you know of a good, exotics veterinarian. Not all vets will be able to help exotics!
Thanks for reading!
---
▶️ DTube
▶️ IPFS