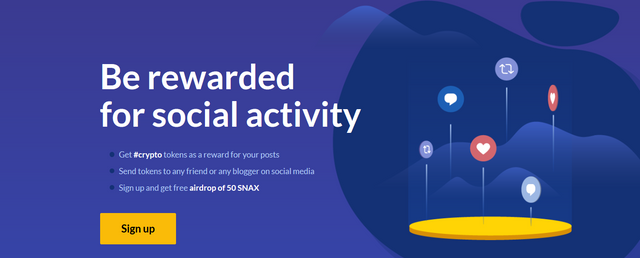 I am a firm believer in multiple streams of income. A penny here. A penny there. Maybe a couple thousand. It all adds up. And if you can get rewarded for posting on Steemit or Twitter, then that is something to look into.
SNAX is a new way to earn rewards for posting to social media accounts. If you're on Steemit, you already know about earning rewards for excellent content. Now, with Snax.one, you can earn a little extra for every excellent post.
They built SNAX as a dApp where users can earn the SNAX token as a reward for reactions and engagements of a Steemit or Twitter post. It works as a blockchain-based social media overlay for your social media accounts.
In addition, you can use SNAX to transfer funds between users by typing their username. Plus, this all happens without a transaction fee.
They are offering a Bounty reward for anyone who creates a SNAX wallet. Here are the steps:
Go to Snax.one (preferably in Chrome)
Create and install the wallet extension
Link your Steemit and Twitter accounts.
You will immediately see a token reward of 100 SNAX.
Not a bad way to earn new rewards.