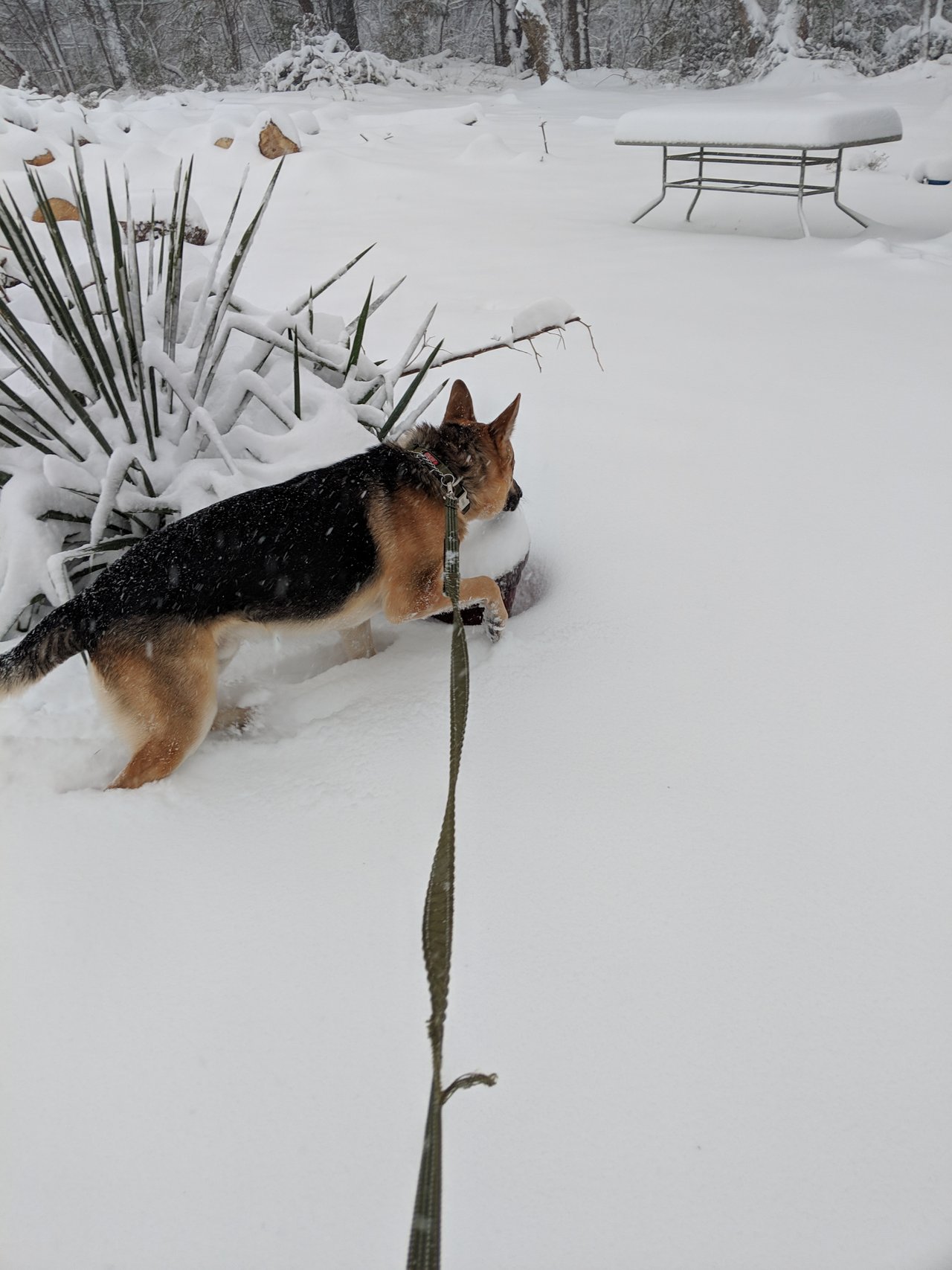 Hello my Steemit family..
We all woke up this morning to a foot of snow that dropped over night and it is still snowing as of 11:30am today.
My buddy Titan was so excited to get out to run and play in the snow.
I have all I need here at the house and I plan to play games on my PS4 all day.