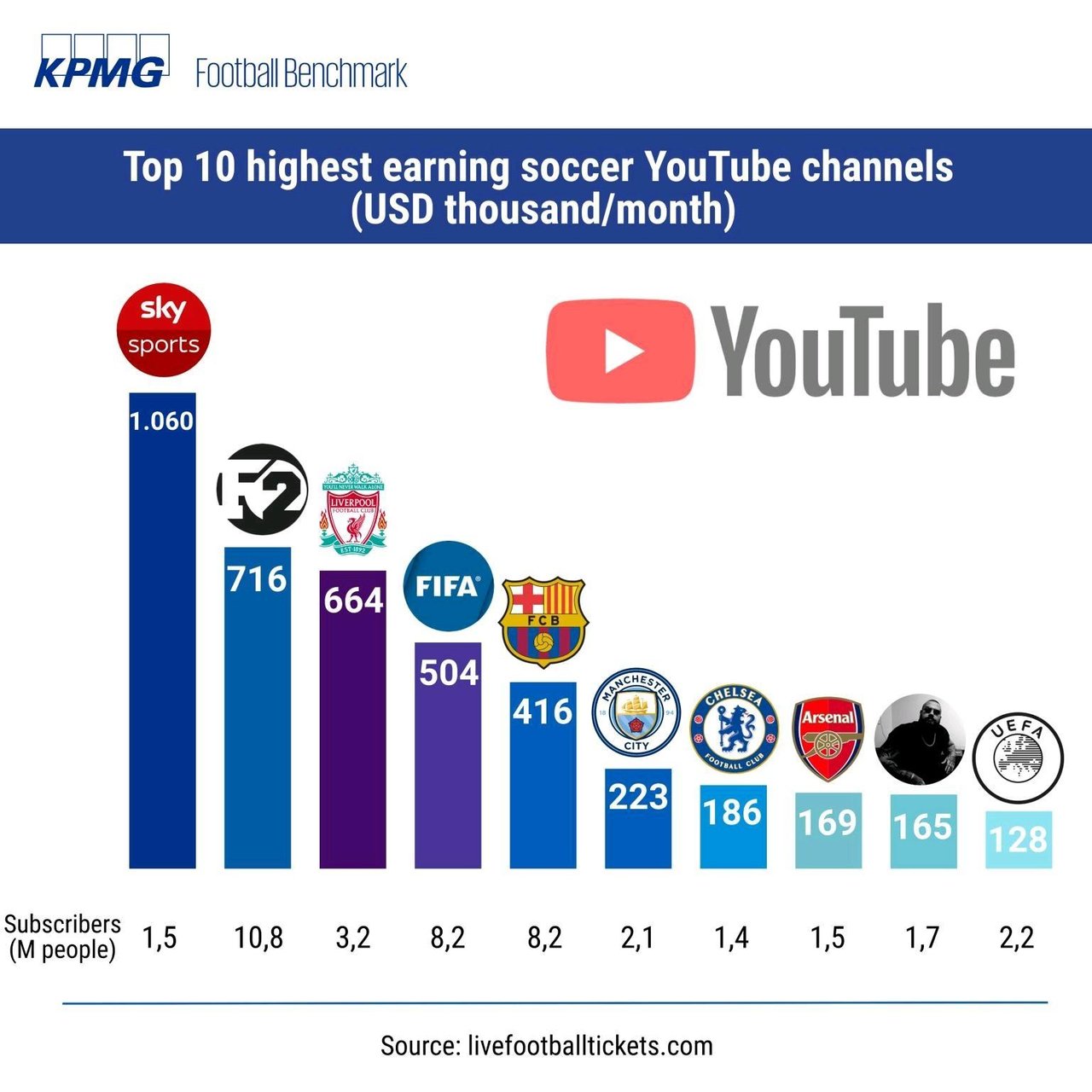 ---
According to this graph by livefootballtickets.com, Liverpool Football club is the highest earning club on YouTube.
Isn't that amazing? See the post below.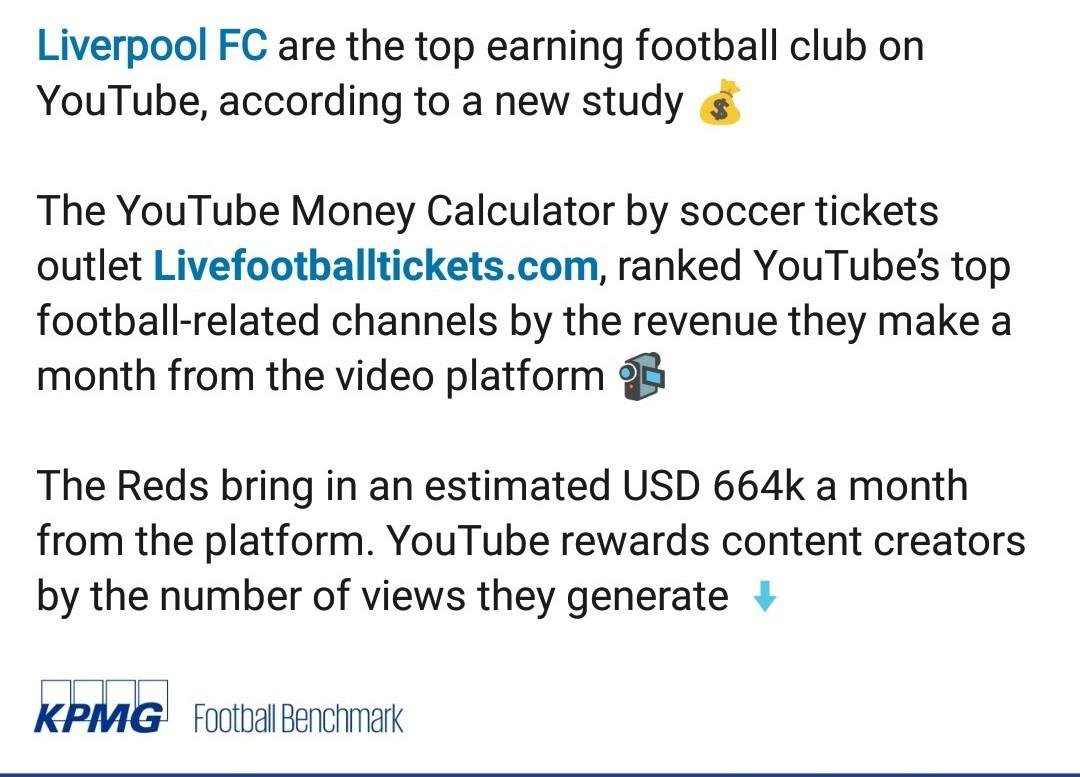 ---
Football is big business and that is noticeable from the huge figures these clubs pull in monthly from ticket sales.
---
I have always loved sports in general and getting these figures just tell me I wasn't wrong being in love with that sector.
Do you think this is accurate or maybe not complete enough?
---