To be honest, i have never been a fan of any football club but i always find myself liking this Man UTD team.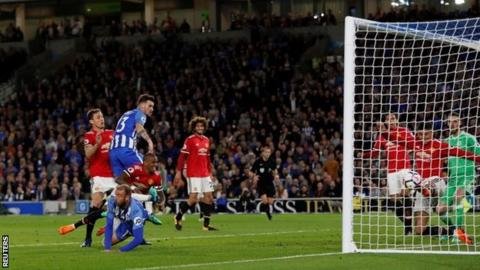 Anytime i am watching their matches i always find this unexplainable joy in me, But anytime they loss a match it just seems that i was the one that was beaten in physical combat yea!
When i told my friends about what's happening to me, they said am a Man Utd fan and i can't hide it.
No! I don't want to be a fan, i can't stand it to seeing my team losing to other teams.
Okay just few weeks ago they(man.utd) lost to a relegation struggler now today Brighton also beat them with same 1-0. Congrats to Brighton, for they have secure their safety in premier league👏👏.
But this is really annoying to me and i think it's time i take a break in watching these guys play.