If you have read about my introduction few months back you must have noticed that i am a football tipster but on a low key lol.
Okay, i don't normally do this, but once i do i always came close in getting it right.
As the EPL season is drawing to an end, today i took my time to analyze the matches that will be playing.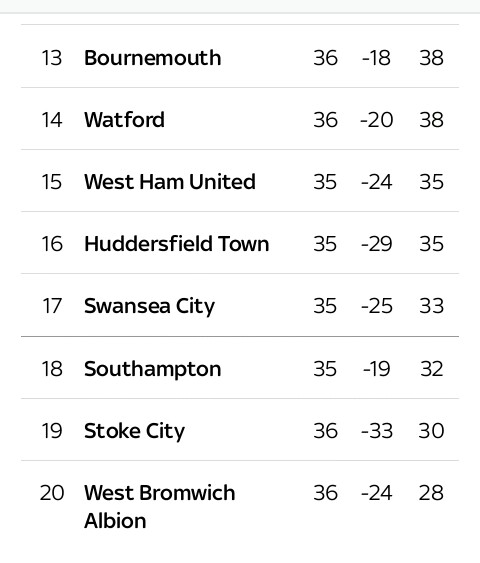 With my awesome statistical analysis, i was able to recongnize three matches that are likely to end draw.
Enough of my rants, here are the matches-
Bournemouth vs Swansea
Man.City vs Huddersfield
Watford vs Newcastle
I know that you might be wondering what the almighty Man.City are doing on my list. Yea, they are my favorite to draw this week.
Watch out!!