FRIENDSHIP, DIVINE TREASURE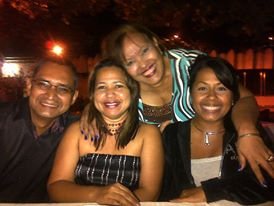 Friendship is a universal value that is born and strengthened when people relate to each other, based on something common among them as interests, pleasures or human qualities where sincerity must prevail. It is a pure and disinterested personal affection that requires the efforts to obtain, cultivate and maintain it.
Many of the favorite memories of people include the moments we have spent with friends for what is considered friendship, among the most valuable relationships we will have in life.
A good friend makes you realize your mistakes and exalts your virtues, gives us the possibility of having someone you can trust without being judged, supported in difficult times and can celebrate a special moment, accepts you for what you are and not because of what you have; in other words, friendship is wonderful.
True friends, even if you do not see them every day, you know they are always with you, thanks to technology we can stay united and connected even if we do not see each other physically. My friends together with my family are part of MY DIVINE TREASURE.