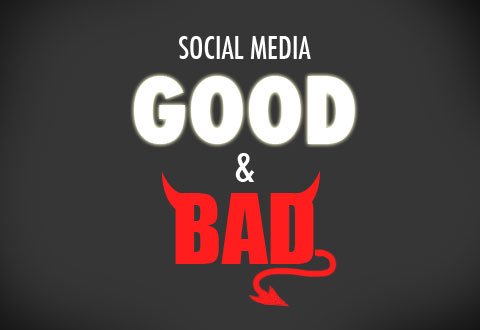 Namaste/ hi
Today we will talk about social media good or not we will se both side good or bad
#A. IT IS BAD
1.FAKE NEWS
Now a days we have seen so many fake news rendered in social media and it can proof distructive for the country . Even in India due to fake news on "whatsapp" many people has
dead . Due to fake news disputes are happend in society.
2.ADDICTIVE
People are addicted on social media, Infact studies has shown that 27% of people check social media as soon as they wake up and 51% of people keep checking their social media periodically.
3.BAD FOR STUDENTS
Now a days students are more focus on social media inatead of studies like facebood ,whatsapp and games like PUBG. Or games like BLUE WHALE which isa cause of death of many children
The time which they have to give for their studies instead of it they use the same time on social media
#B . IT IS GOOD
1.IMPORTANT INFORMATION CAN EASILY SHARE
Earliear it is very time consuming process to share information from one place to another but now a days due to social media the same work can done in just seconds .
2.SOURCE OF INFORMATON
You can say that it is hub of information. Now a days several cource are avilable in social meadia in free . A children who cannot afford school fees for studies now he can study the same thing on social media like on YOUTUBE.
3.IT CONNECT PEOPLE
Social media connect people's of different countries .It also helps to learn different things from different people . With it the brotherhood b/w the people increase.
Social networks began as means of connecting with friends. How many of us forgot old friends from high school but with the help social we are able to reconnect them.
with the help of social media people are earning money like #steemit , it is a good platform to earn money , youtube , affiliate markating etc.
What do you think about is it is bad or good commenf below
Thanks .