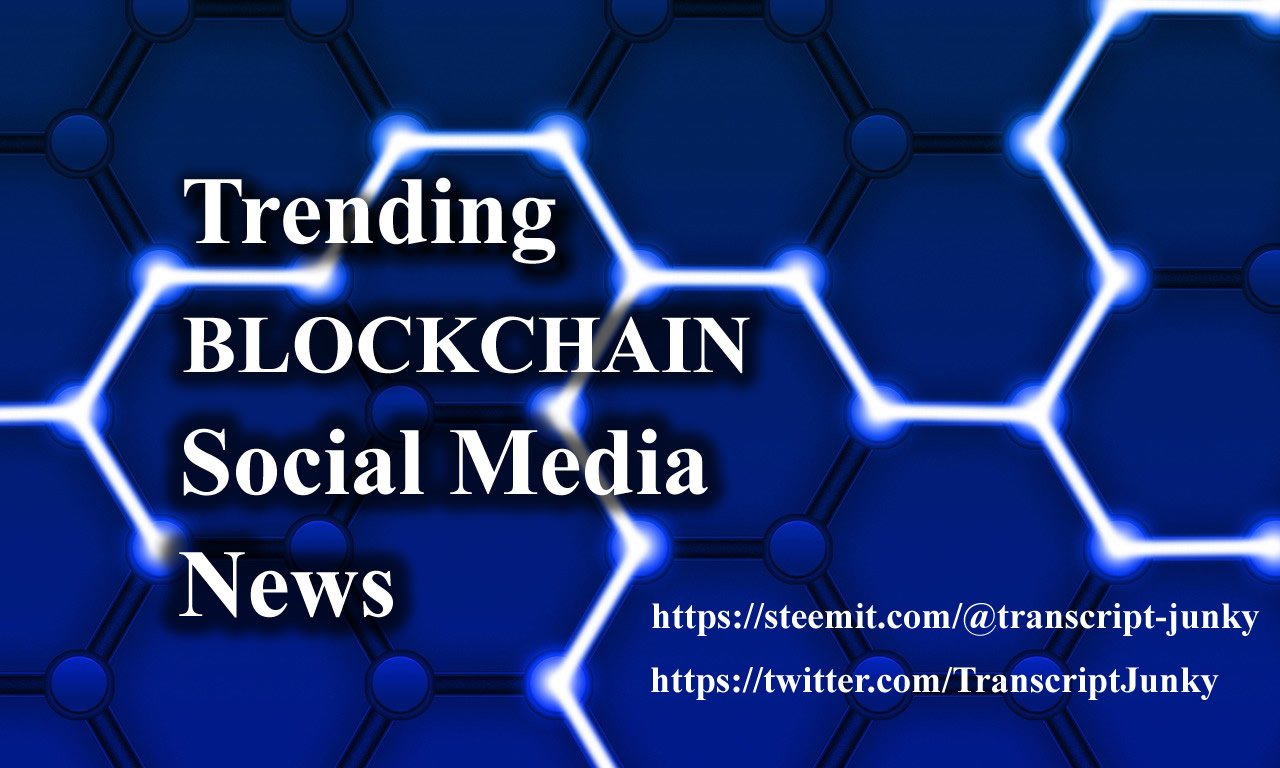 Top Current Blockchain Social Media Related News Resources
Facebook Begins Scaling Up As Relationship With Blockchain Grows
"...Blockchain technology is getting another boost from a mainstream giant, with Facebook joining the blockchain bandwagon. The Silicon Valley-based social media behemoth is reportedly in the process of hiring a "head of business development and partnerships" for its core blockchain projects in California..."
Read More : https://ambcrypto.com/facebooks-relationship-with-blockchain-grows-company-begins-scaling-up/
Tweet this : https://twitter.com/BitcoinsNGravy/status/1038197423057719296
---
Former Linkedin Data Executive Joins Coinbase as VP of Data
"...Former LinkedIn executive Michael Li has recently joined major U.S. crypto exchange and wallet provider Coinbase as the VP of data, TechCrunch reports September 18. Li started his career at LinkedIn as Director of Business Analytics back in 2011. The expert has been growing his professional experience at the the business and employment-oriented company, working on business analytics and data science..."
Read more : https://cointelegraph.com/news/former-linkedin-data-executive-joins-coinbase-as-vp-of-data
Tweet this : https://twitter.com/TranscriptJunky/status/1042325425425248257
---
Blockchain Platform Launches MVP for Independent Content Creators
"...Blockchain-based platform Snapparazzi launched the MVP of its forthcoming mobile application yesterday as part of its long-term plan to empower, create and reward content creators. The company claims that its solution will successfully tackle a range of problems which they, along with many third-party researchers and analysts, have recognized as inherent to a decline in public interest with regards to traditional media..."
Read more : https://www.newsbtc.com/2018/09/18/blockchain-platform-launches-mvp-for-independent-content-creators/
Tweet this : https://twitter.com/TranscriptJunky/status/1042331814319218688
---
Decentralized Social Networks Sound Great. Too Bad They'll Never Work
"...The three of us investigated several of these most promising efforts to "re-decentralize" the web, to better understand their potential to shake up the dominance of Facebook, Google, and Twitter. The projects we examined are pursuing deeply exciting new ideas. However, we doubt that decentralized systems alone will address the threats to free expression caused by today's mega-platforms, for several key reasons..."
Read more : https://www.wired.com/story/decentralized-social-networks-sound-great-too-bad-theyll-never-work/
Tweet this : https://twitter.com/TranscriptJunky/status/1042337234307805184
---
STEEM Technical Analysis: IS THIS A BUYING OPPORTUNITY?
"...STEEM has been getting slaughtered over the last week. It's reaching a key demand zone between 11,000 and 9,800 satoshi. While there are some signs price may be nearing bottom, we all know STEEM (like all altcoins) is tied to bitcoin..."
Read more : https://twitter.com/BitcoinsNGravy/status/1042326611981295616
Tweet this : https://twitter.com/BitcoinsNGravy/status/1042326611981295616
YouTube Video :
Tweet This : https://twitter.com/BitcoinsNGravy/status/1042328363438813184
---
This Update Is Brought To You By :
https://steemit.com/@transcript-junky
https://twitter.com/TranscriptJunky
Support Our Efforts & Gain More Followers/Upvotes Via SteemFollower : https://old.steemfollower.com/?r=15236
---
Be sure to check out daily news on Bitcoin/Bitcoin Cash by : @bitcoinsandgravy ( https://twitter.com/BitcoinsNGravy )
Be sure to check out daily news on other cryptocurrencies by : @vlemon ( https://twitter.com/VinnieLemon )