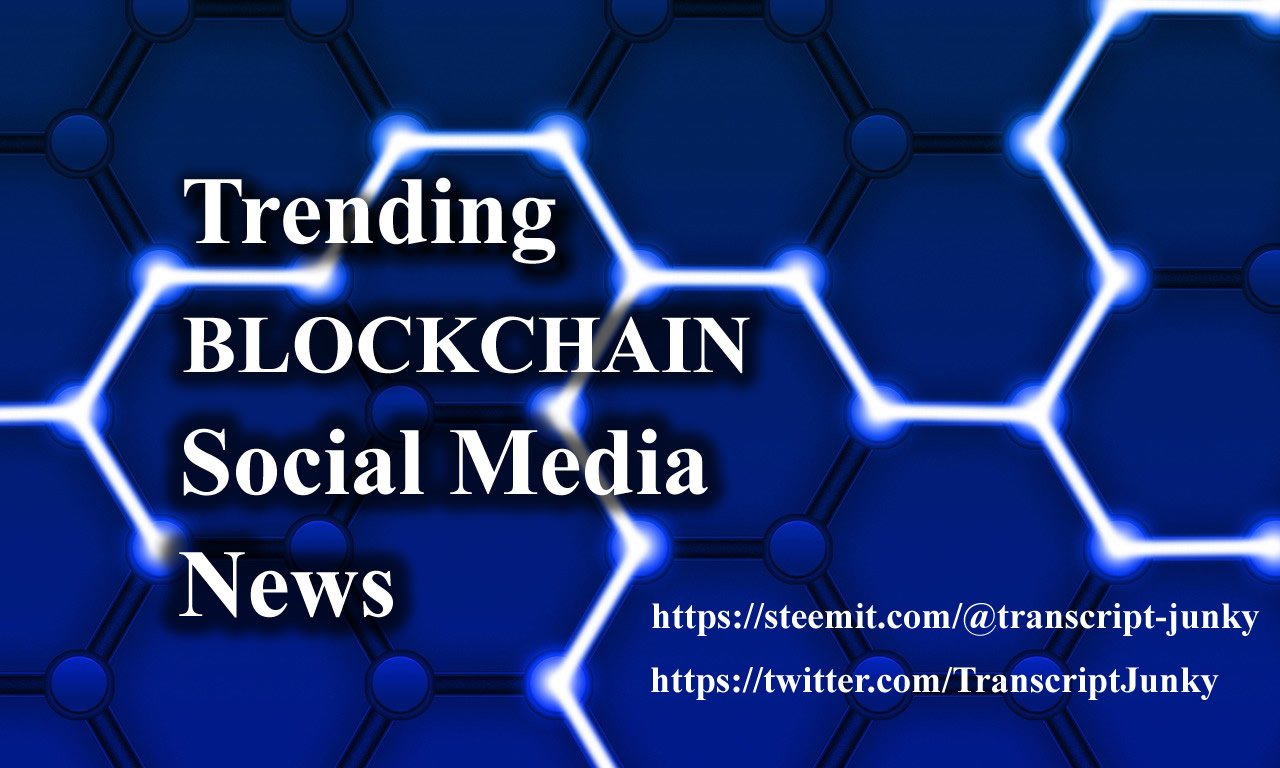 Top Current Blockchain Social Media Related News Resources
Brave Browser Is Using Civic's Blockchain Platform to Verify Publishers
"...Privacy-focused internet browser Brave will begin using blockchain identity startup Civic's verification services to ensure publishers are paid for their content with Brave's Basic Attention Token (BAT)..."
Read More : https://www.coindesk.com/brave-browser-is-using-civics-blockchain-platform-to-verify-publishers/
Tweet this : https://twitter.com/TranscriptJunky/status/1043812697828016128
---
Opera Launches Special 'Labs' Version of Built-In Crypto Wallet for Desktop Browser
"...Opera is launching today a "Labs" special edition of its desktop web browser with built-in crypto wallet functionality, according to an exclusive blog post shared with Cointelegraph Monday, September 24..."
Read more : https://cointelegraph.com/news/opera-launches-beta-labs-version-of-built-in-crypto-wallet-for-desktop-browser
Tweet this : https://twitter.com/TranscriptJunky/status/1044473050362605568
---
DMUNITY – the Social Platform Where You Can Post and Earn (Ethereum)
"...The newest platform that seeks to merge social media and blockchain technology is here! The project is called DMUNITY, a decentralized social media platform built on top of the Ethereum blockchain. The concept is very similar to what exists on platforms like Reddit today, in which users are able to post content on virtually any topic they deem relevant. Other users then vote and/or comment on the topic. The amount of up or down votes will determine the relevancy of the topic..."
Read more : https://blokt.com/news/dmunity-the-social-platform-where-you-can-post-and-earn-eth
Tweet this : https://twitter.com/TranscriptJunky/status/1044554585602371584
---
Cutting through the Hype: Is Facebook really at Risk of Being Toppled by Blockchain Technology?
"...Facebook's own efforts aside though, the cryptocurrency and blockchain industries are already poised to compete with the company's suite of products. On the social media front, decentralized platforms like Steemit, DTube, and Dmunity are starting to gain ground. These alternatives have managed to not only democratize and reward content but also safeguard user identity from potential misuse. In terms of online peer-to-peer payments, most cryptocurrencies can already be used as viable alternatives to Facebook's current offerings..."
Read more : https://btcmanager.com/hype-facebook-risk-blockchain-technology/
Tweet this : https://twitter.com/BitcoinsNGravy/status/1044839219087200256
---
STEEM Technical Analysis: WAITING FOR A SETUP
"...Yesterday STEEM rejected hard off the 13.8K-14.3K satoshi supply zone. It almost created a perfect double top. At the moment, it's finding support at 12,150 satoshi. Currently I'm not seeing a good trade setup..."
Read more : https://steemit.com/cryptocurrency/@workin2005/steem-technical-analysis-waiting-for-a-setup
Tweet this : https://twitter.com/BitcoinsNGravy/status/1044557112322416641
Tweet this : https://twitter.com/BitcoinsNGravy/status/1044566303548162048
---
This Update Is Brought To You By :
https://steemit.com/@transcript-junky
https://twitter.com/TranscriptJunky
Support Our Efforts & Gain More Followers/Upvotes Via SteemFollower : https://old.steemfollower.com/?r=15236
---
Be sure to check out daily news on Bitcoin/Bitcoin Cash by : @bitcoinsandgravy ( https://twitter.com/BitcoinsNGravy )
Be sure to check out daily news on other cryptocurrencies by : @vlemon ( https://twitter.com/VinnieLemon )