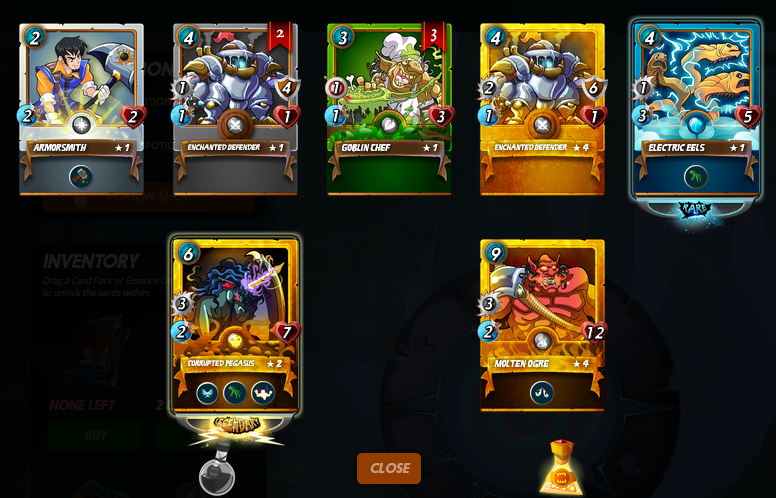 Sometimes luck is on your side
As a gamble I bought a couple of mystery potions to hopefully get lucky and add the new summoner into my collection.
When you just get an orb it feels bad as most of those cards are not what I am looking for.
But this orb was a pretty good one. The alchemy potions were coming from the mystery rewards as well so this time the potions have been worth it.