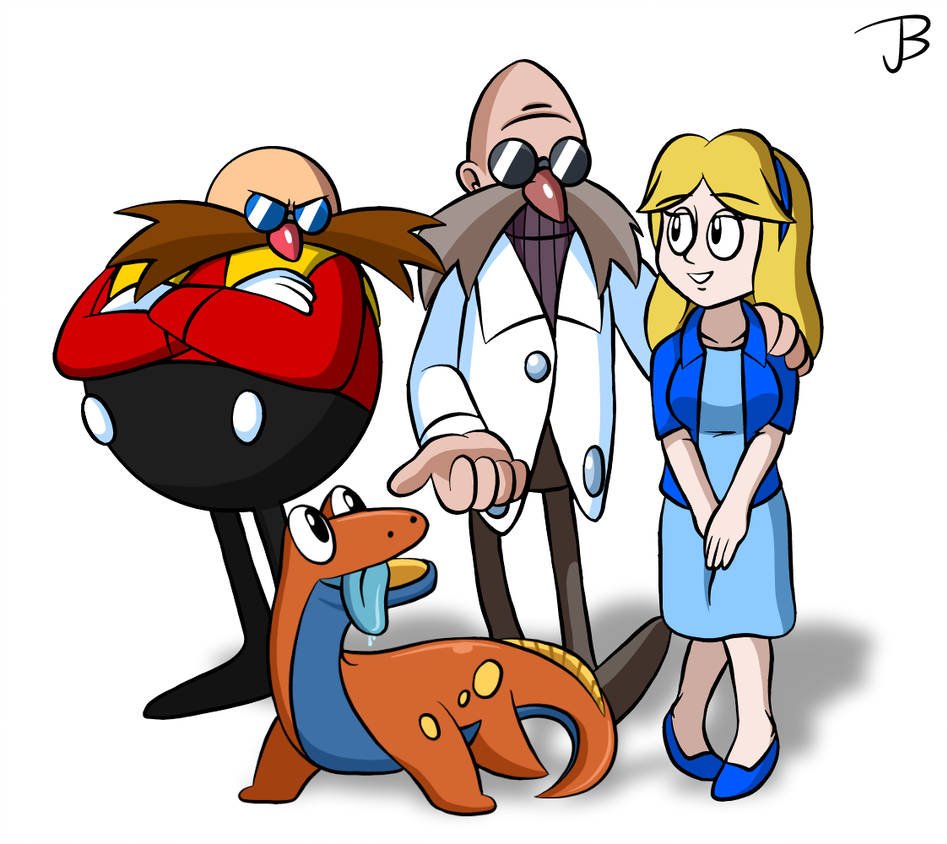 Redraw/retrace of a pic I did way back. My take on a more classic-styled Gerald and Maria Robotnik as well as a Biolizard! 
In this AU if you will, Gerald is a retired biology scientist who was considered one of the greatest scientific minds of his time. No Shadow, no space colony, and no takedown from the government. His granddaughter, Maria helps take care of him in his old age. Maria means everything to Gerald, but Ivo is jealous of Maria getting all of his grandfather's attention. She doesn't even do science! Ivo always looked up to his grandfather as a hero. However, despite his similar looks and gnack for mechanical engineering, he could never get his grandfather to notice him.
In this redraw, I added my take on a classic Biolizard.
Bio the Lizard is Gerald's greatest creation! The first biologically created creature. It has the mentality of a puppy dog, and It's saliva is capable of curing any disease. It once saved Maria from a rare, near fatal disease she contracted.
Ivo's jealousy is part of what made him turn evil.
Sonic the Hedgehog characters © Sega