Here is my new freshly baked loaf of sourdough bread - can't wait until it cools down so I can cut it and start eating it! Have to make it each time I am out of bread, have to have bread each and every day! Love it, can't live without it!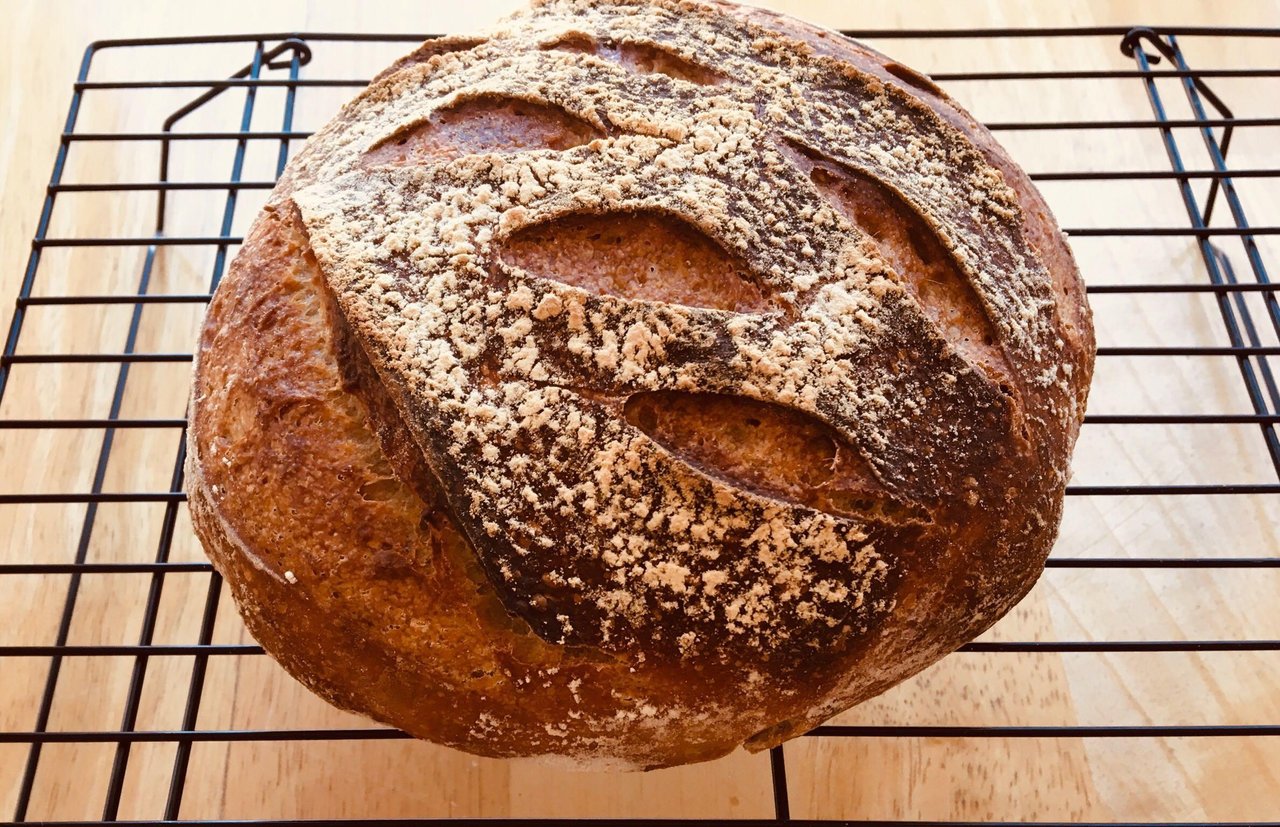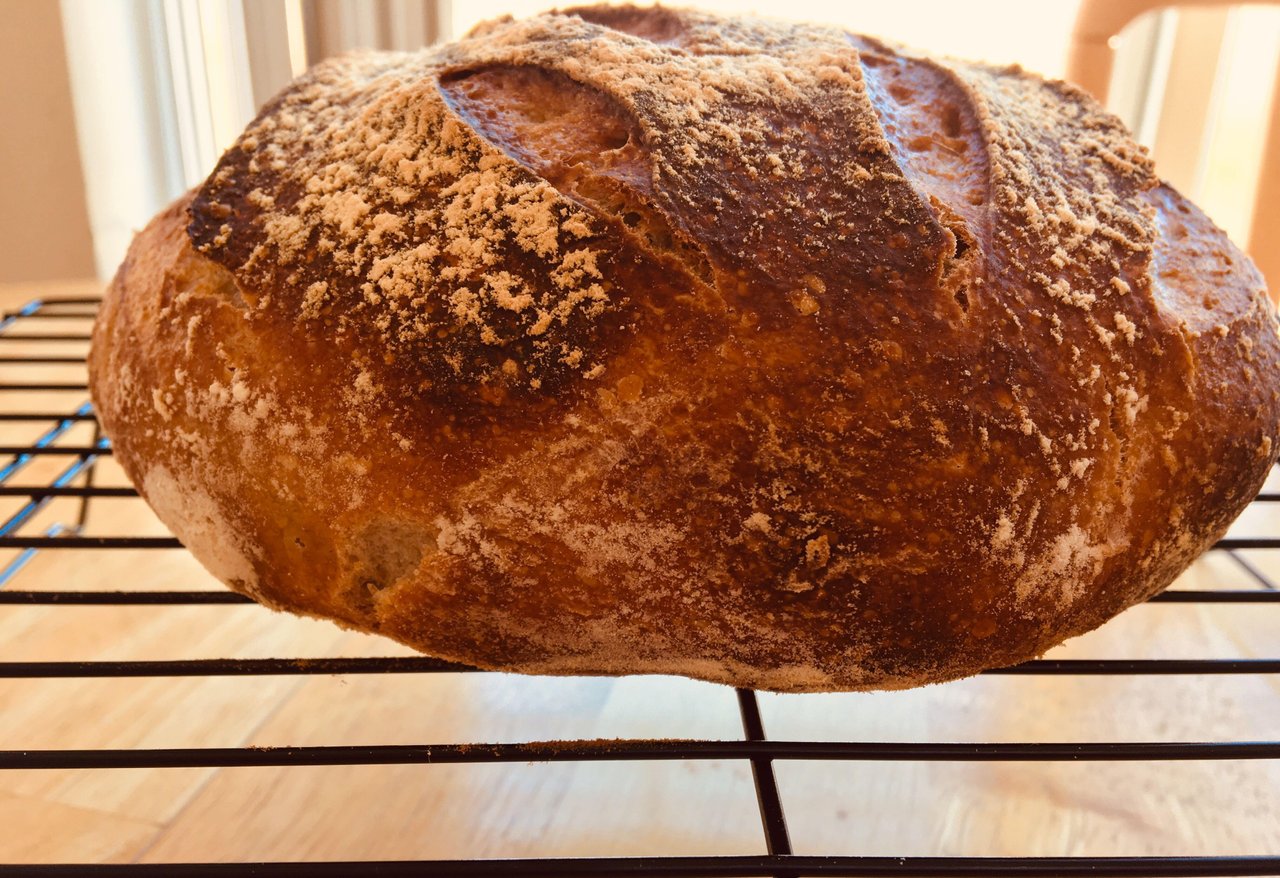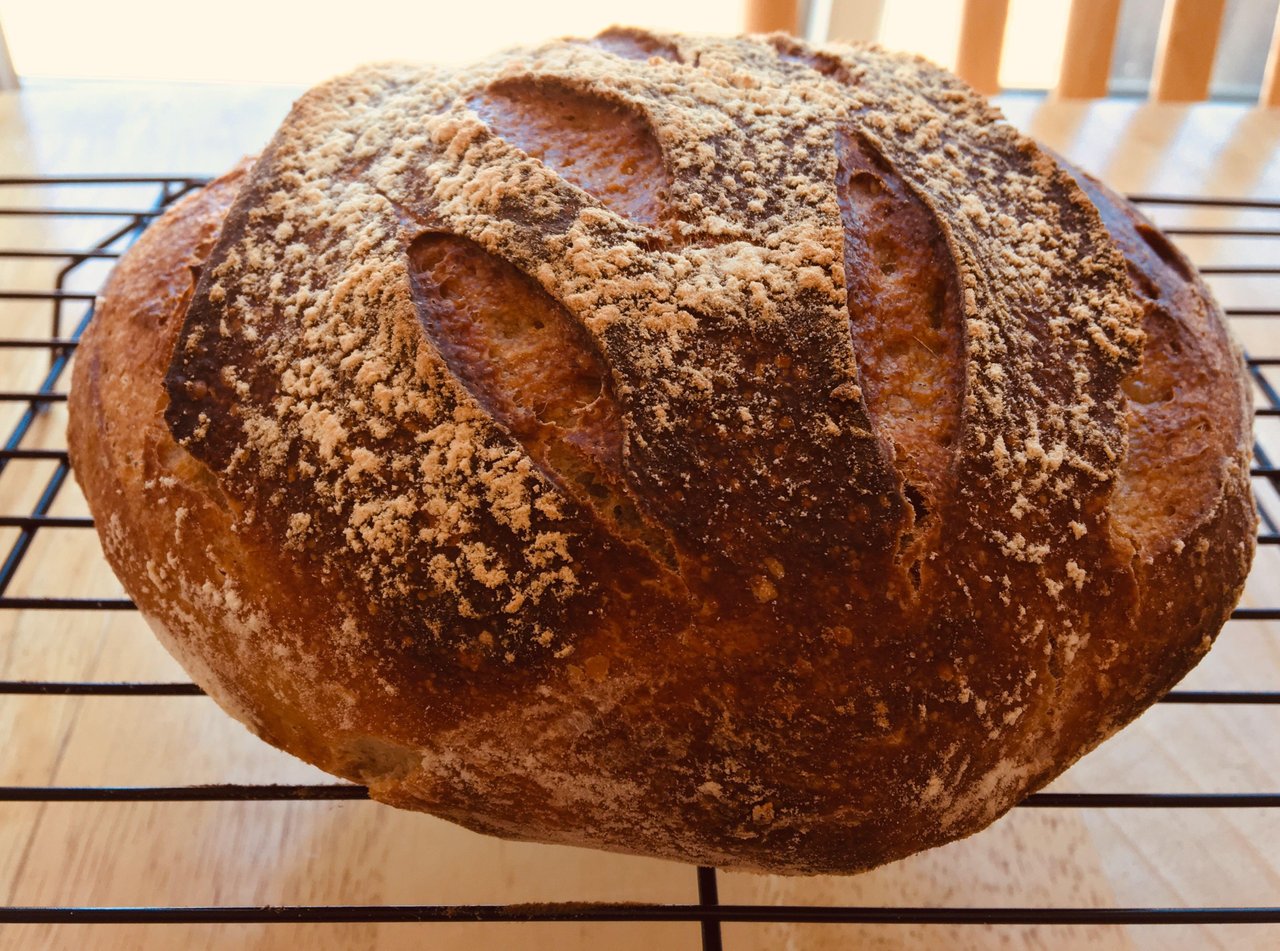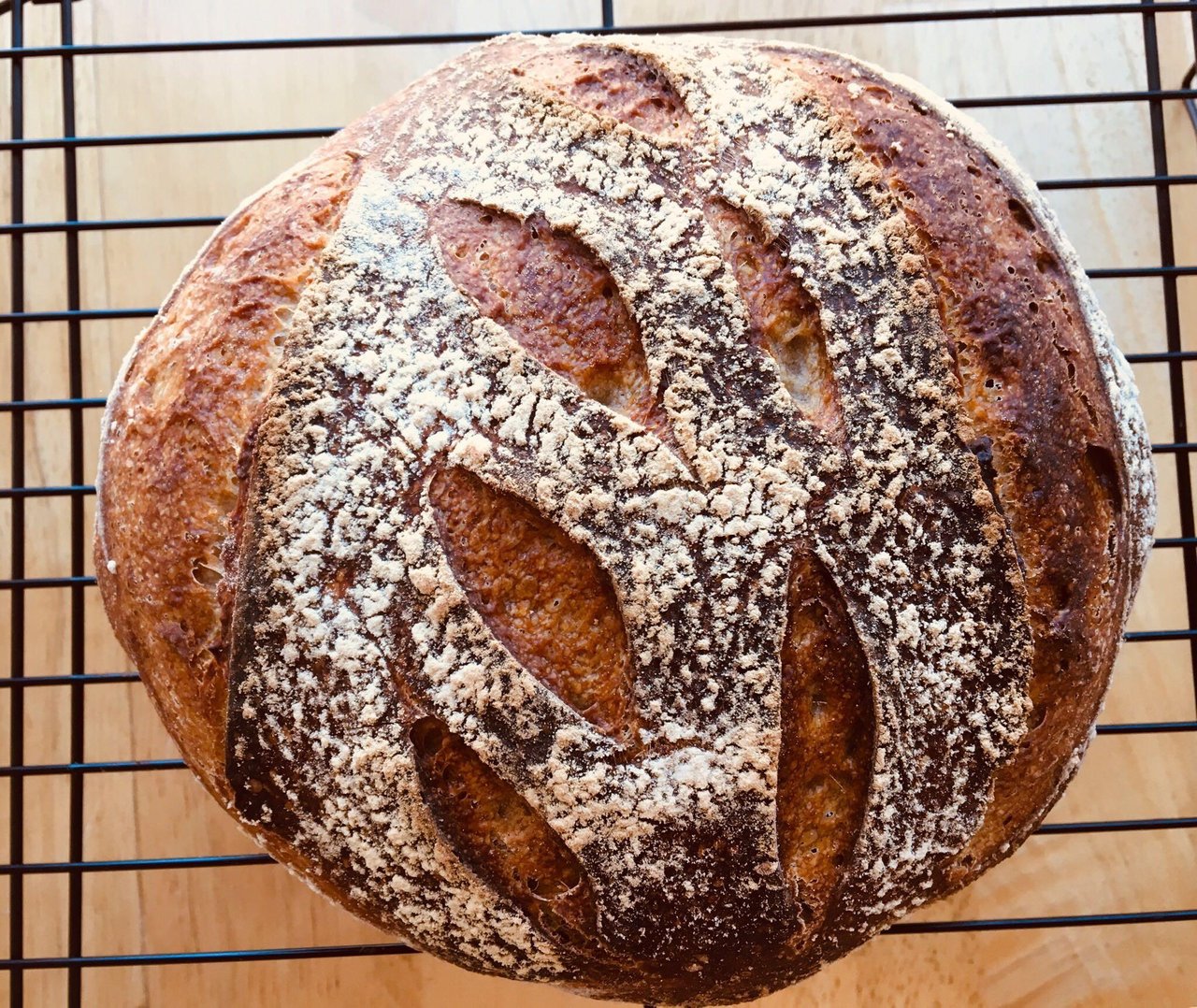 Thank you for upvoting and following
@jstajok
.
Keep steeming, keep smiling, be happy!
Shalom!