The southeast Asia Blockchain summit is a great summit aiming to discuss the last ten years growth and future of the blockchain technology. This technology traces its birth in 2009, which was of late started by the legendary ''Satoshi Nakamoto'', bitcoin founder. The idea behind his innovation was the zeal and courage to transform not only the economy but also other sectors into a chain system called '' Blockchain".
Of late, blockchain has seen a rapid growth, bringing hundreds and thousands of projects in various sectors such as finance, health , real estate, education and many others. The ideal is a search to identify a world of which no human decision will be dictated or interfered by an other person's will. Thus, a world made a chain, built on a system, where by the power is in the hand of the transactors not the intermediaries.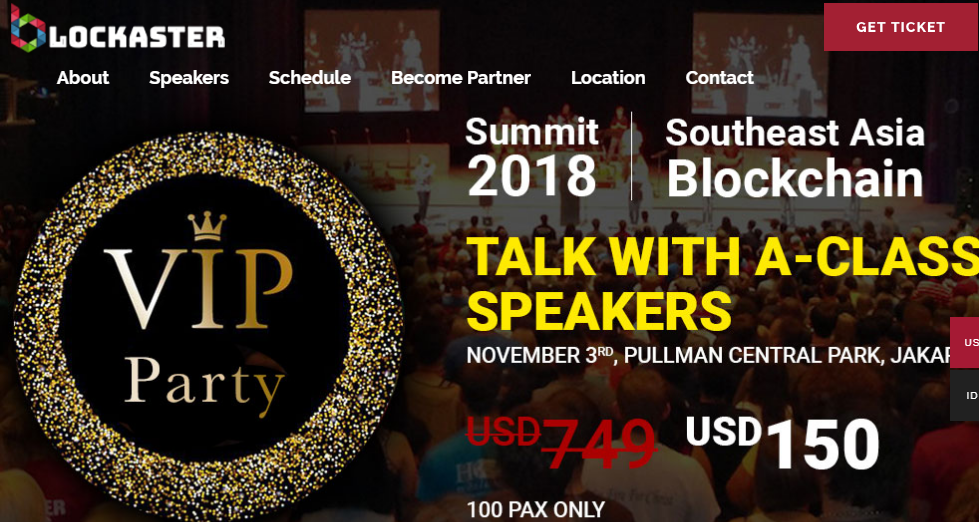 source
Why The southeast Asia Blockchain summit?
This summit comprises various topics of discussion, not only in finance but also in other sectors such as energy, health, insurance, music, government, real estate and many others. However, this same blockchain summit was also held in Africa and led to the legalisation of Blockchain assets in Uganda, Kenya, Nigeria and South Africa . These African countries saw future in the growth of the blockchain technology and started new development processes such as land problem or financial transactions among the peers.
The Southeast Asia Blockchain summit plans to bring world leading blockchain investors, among them Bobby Lee The co-founder of BTCC, Alex Liu MAX CEO, Daniel Chang CSS Cobinhood, Matt Starkey Oracle-D CEO and many others. These high profile investors and speakers will draw an insight view of the Blockchain technology development and alternative discussions aiming to solve current issues using blockchain technology.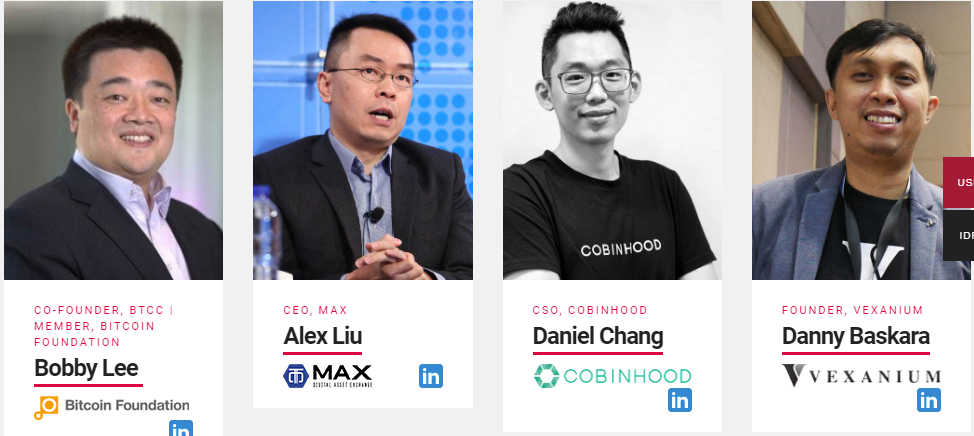 However, we should note that Asia still has a good number of un-banked and illiterate people. In other words, these people do not only, not understand Bank systems but also they are unable to use the centralized technology in order to perform transactions. Using the Blockchain technology, people will not be exempted from human made monetary policies but also will find alternative ways to transfer their currency through a Bank or any financial institution. This will be made easy to the point where villages or peasants will simply use simple designed apps to send and receive their currencies without lining up to the banks or else facing high banking fees.
Moreover, this summit is an opportunity to the present generation and passionate traders. This summit will be attended by great trading firms such as Cobinhood, which certainly offer ultimate free trading platform to its clients. This simply looks a great opportunity for young traders to attend and learn various opportunities that are given unto them.
Thus, this summit will enforce the presence of numerous projects and innovations built on the blockchain technology. The summit will take place from 3rd to 4th November in Jakarta where over 1000 people are expected to attend, among them Government officials, investors, innovators, researchers, young traders and many other stakeholders .
Should we believe it's time to live the blockchain moment?
I believe in that.
Recently, Nigeria Health Innovators started a blockchain based Health Clinic called "Air-clinic" This technology not only serves of great value to the community but also created an online and direct form of communication between patients and Health workers through a blockchain platform system. The other innovative idea is fundition.io which also breaks barriers between donors and fund seekers by building a blockchain based platform where by not only peers can communicate but also donors can use their heart power to support or contribute to any project.
In conclusion, Asia has been a center of numerous technological advancement systems, thus described as a growing continent. The continent's growth places it into a perspective to embrace various innovations and ideas which can change the universe. This summit will not only provide a broad discussion platform but also a deep understanding and exposure aiming to eradicate various vices such as poor education, poor health care services, financial service eradication, infrastructure among others.
Hope you all will grab the opportunity to participate in this great summit. The fee has of late been reduced from 749$ to 150$. A fee affordable for a the average people and worth it for the great knowledge and exposure during and after the summit. There will also be an exhibition of which hundreds of investors are yearning to see or may be buy. Do you have any Blockchain idea or startup? Then rush to Indonesia, Jakarta and make your business known.
Follow these links to learn more about the Southest Blockchain conference in Jakarta (Indonesia)
· Project Website: http://southeastasiablockchain.com/#aboutsea
· Speakers: http://southeastasiablockchain.com/#speakersea