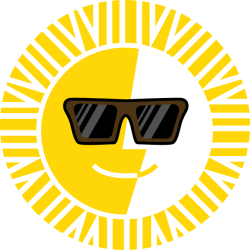 Most everyone has heard of the new SUN project (sun.io).
We want to invite Steemians to learn more about SUN and the many great opportunities that come with sowing your own SUN.
And just by doing so, you can earn some really nice Steem upvotes! Here are the details:
---
---
Learn about SUN, Sow your SUN and post about it!


Ideas to include in your post, such as:
Interesting things and experience sharing in the process of participating in SUN mining
Forecast for the future of SUN, and whether you will support and hold SUN for long time
Analysis of SUN's mechanism, and what kind of ecology you hope SUN will join in the future
Other valuable contents on SUN related can participate in the contest
Challenge timing: September 22nd, 2020 thru September 28th, 2020
Rewards timing: Winners will be announced by September 30th, 2020.
Prizes: Top 5 posts will receive 100% upvote from @steemcurator01, next 5 posts will receive 100% upvote from @steemcurator02.
Rules:
The title must start with Sow SUN-,and the posts must include #SowSUN tag as one of the first five tags, ideally the first one.
The post must be a minimum of 300 words, excluding any introduction or conclusion (for example "Thanks to Steemit," etc) that is not directly part of the Sow SUN topic.
No more than 8 images/photos that must be your own or from a stated copyright-free source.
Only one Sow SUN post is available for each user, per day.
Only original content is eligible.
Extra upvote: Tweet out your post on your Twitter account, and tag @steemit @defi_sunio, then put the shared screenshot in your article comments, we will give possible extra upvotes. Note, your Twitter account must have no less than 30 followers.
No rewards will be given to posts that violate the above rules. We reserve the right to award less than 10 prizes if there are not enough posts of sufficient quality.
Thank you,
The Steemit Team