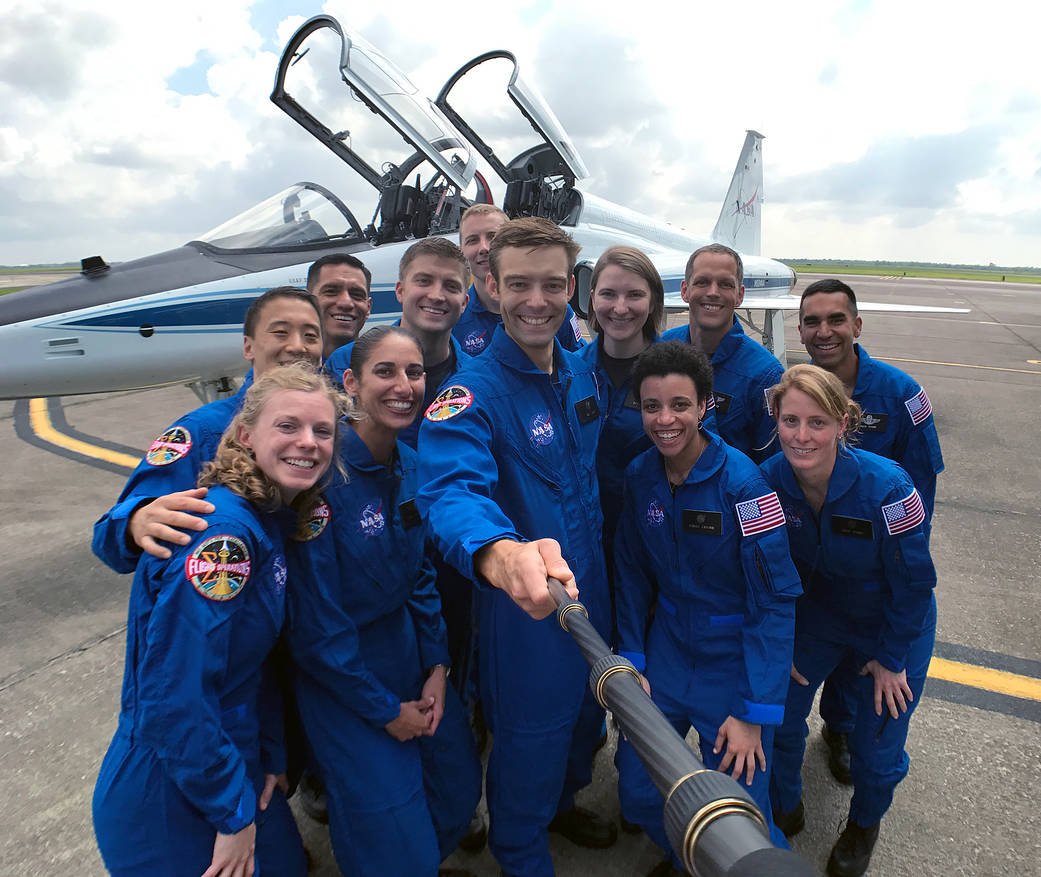 Every year, NASA gets record-breaking number of applications, but only a select few are chosen to join the exclusive club of NASA's Astronauts. This year, NASA has selected its largest astronaut class since 2000 - a total of 12 men and women who were picked from over 18,000 applicants.
The picture above is a group photo of those selected 12 astronauts taken at Ellington Field near Johnson Space Center in Houston, TX.  Pictured here, they are, front row, left to right, Zena Cardman, Jasmin Moghbeli, Robb Kulin, Jessica Watkins, Loral O'Hara; back row, left to right, Jonny Kim, Frank Rubio, Matthew Dominick, Warren Hoburg, Kayla Barron, Bob Hines, and Raja Chari.
The new batch was announced on June 7, 2017 when Vice President Mike Pence was invited to speak at the occassion.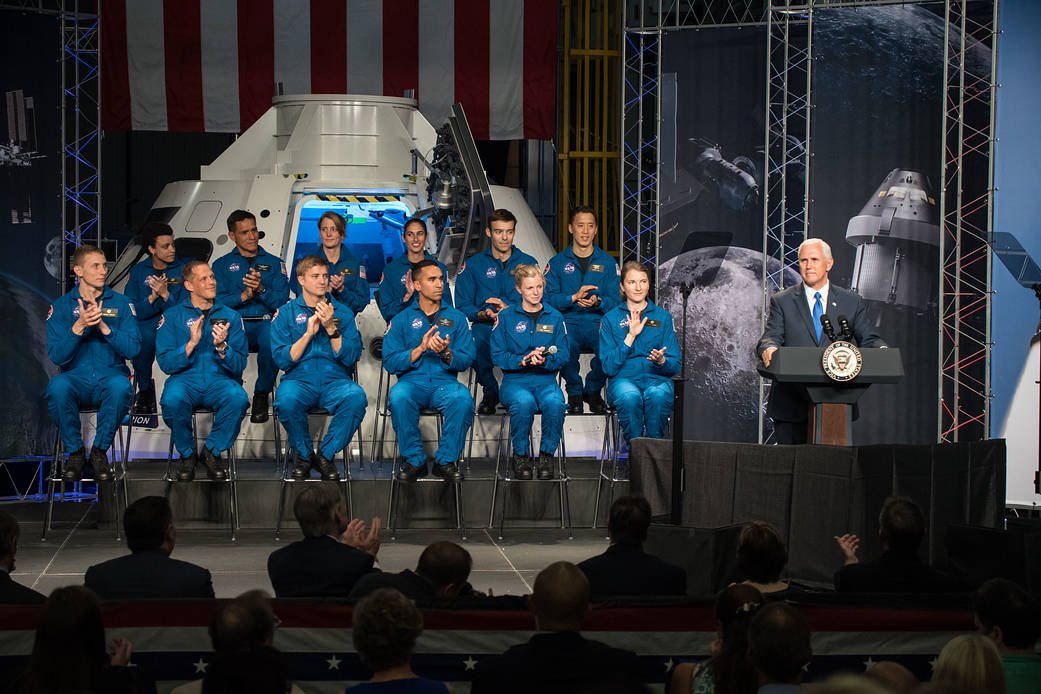 The astronauts will begin two years of rigourous training before being assigned to any one of NASA's ongoing missions including - performing research on the International Space Station, departing for deep space missions on NASA's new Orion spacecraft, or staying on Earth to lead satellite launches for NASA. 
6 of the 12 selected men and women come from military backgrounds having served in either one of US Marine Corps, US Navy, US Army or the US Air Force. The remaining 6 come from prestigious academic backgrounds having graduated and conducted research at some of the top universities in the world.